Proposed Natural Gas Plant In Peabody On Hold, For Now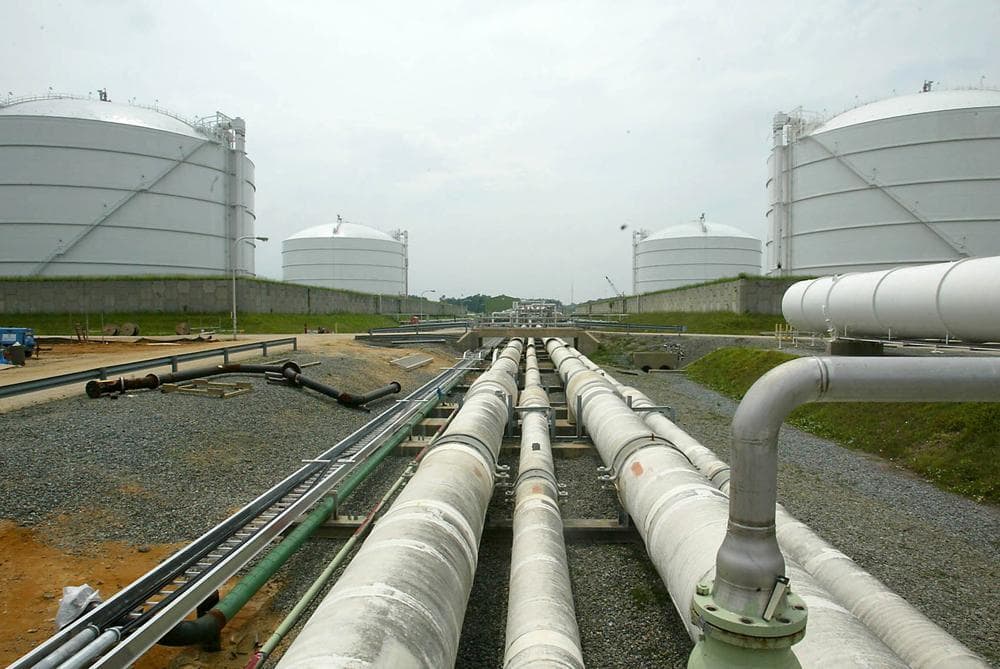 This article is more than 1 year old.
The Massachusetts Municipal Wholesale Electric Company (MMWEC) paused plans to build a natural gas power plant in Peabody, in order to address concerns raised by local residents and advocacy groups.
In a statement released Tuesday, the company called the 30-day pause "an unusual step," noting that the project has been in development and open to public review for more than three years, and has already secured permits from the state.
Company CEO Ron DeCurzio, calling MMWEC "a proven leader in carbon-free technology," said in the statement that technology has changed since the project — officially known as 2015A — was first proposed more than five years ago, necessitating a design review.
The announcement comes after 87 Massachusetts health care professionals, many from the North Shore, released a letter opposing the plant on Monday, expressing concern over air pollution and climate change.
"The air pollution associated with the new plant will increase mortality within the Peabody community," said the letter. It also says the project, by expanding natural gas infrastructure in the state, is "antithetical" to the commonwealth's new climate law.
"Massachusetts has just passed some very forward-thinking legislation committing us to reducing greenhouse gases very rapidly in the coming couple of decades," said Regina LaRoque, an infectious disease specialist and associate professor of medicine at Harvard Medical School, who spearheaded the letter. "Now is not the time to be doing more construction of fossil fuel dependent power plants."
LaRoque points to a 2015 study commissioned by Massachusetts Attorney General Maura Healey, which concluded that the state's energy needs can be met without new gas infrastructure. She also notes that recent work by the nonprofit research group Physicians, Scientists and Engineers for Healthy Energy suggests that peaker plants in Massachusetts may be good targets for replacement with solar power and batteries.
"When you build a new project, you're committing to something for the coming decades," said LaRoque, who added that she is "grateful" to MMWEC for pausing to review the project. "We have to make different choices about how we generate and store and disseminate energy, and now's the time to make those pivots."
The proposed "peaker" plant would only run when energy demand peaks and the system is overstressed, usually on hot summer days. MMWEC estimates that the plant will run about 239 hours per year — the equivalent of about 10 days — and emit 7,085 tons of CO2. It also notes that the plant will emit CO2 at a lower rate than most other peaker plants in New England.
A company spokesperson said that construction on the plant is still expected to begin this year.