'Poems Are Everywhere': Boston's Poet Laureate Inaugurates The Roxbury Poetry Festival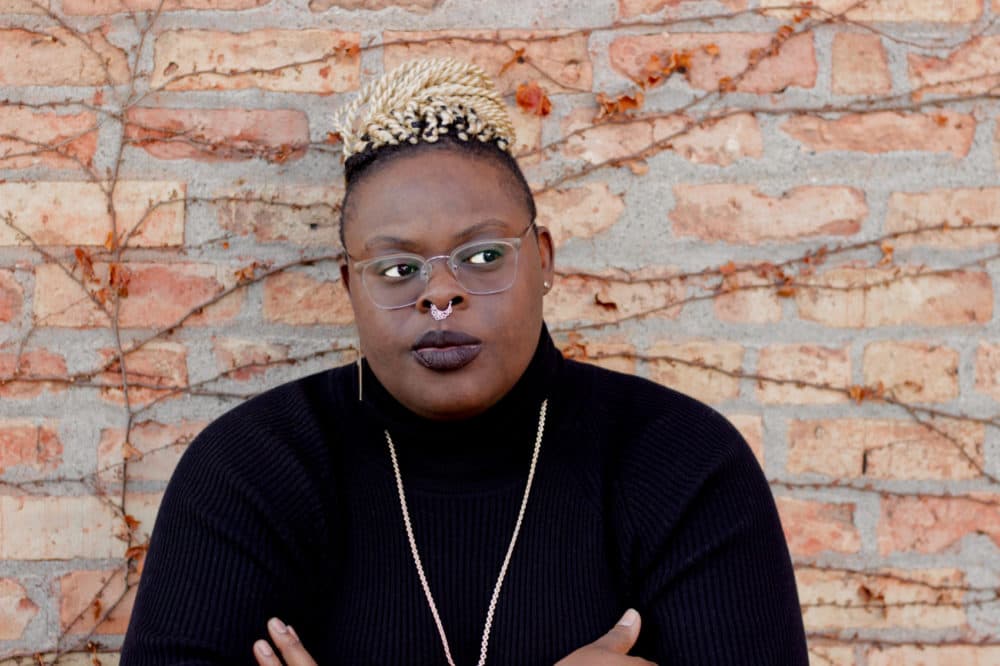 The first-ever Roxbury Poetry Festival will take place Saturday, June 5. The hybrid event will feature workshops, readings, an in-person outdoor poetry slam and a femme rap concert.
Boston's Poet Laureate, Porsha Olayiwola calls herself the "dreamer of the festival," rather than its director. "I've been dreaming this up with a lot of people and working with folks to take the dream and make it into something that's real and tangible and feels good," she says.  Her aim for the festival is to debunk the notion that poetry is an elitist art form that belongs within the confines of academia.
Poet Jericho Brown, who won the 2020 Pulitzer prize for poetry for his book "The Tradition," will give the keynote address.  He'll read from his prize-winning book and take questions from the audience.
Other headliners include Roxbury artist Ekua Holmes and writer Safia Elhillo who will read together with Asiyah Herrera, a Roxbury Youth Poet Laureate finalist last year.
Some of the workshops include "Writing Our Mothers," which will explore mothers as vessels and how to mother ourselves. The workshop will be paired with readings from Dasia Moore, Alicia Lochard, Crystal Valentine and Aleshea Harris.
The festival also features events not inherently tied to poetry, like the panel "Dreamscape: Future of Roxbury." It will be moderated by Roxbury native Marisa Luse and includes artist Stephen Hamilton, city planners, and residents to discuss what comes next for Roxbury.
Olayiwola says that poetry holds a place in our everyday life. "The poems are everywhere, but I think as far as a human connection, I think it's really the work of poems to bridge us into what is unexplainable, what I felt but could not name."
An anticipated highlight of the festival is the "Publisher's Poetry Slam" being held in Nubian's Square Blair Lot.  The event will give 10 Massachusetts poets a chance to compete for a book deal. The winner will be awarded a deal from Button Poetry and supporting resources to write their book.
The festival culminates with "Beast the Beat," a femme rap concert presented by DJ WhySham that will be co-hosted by Red Shaydez. The opening performance will be by MALiA THE MODEL and the concert also features Brandie Blaze and CakeSwagg.
Olayiwola is excited for people to gather at the festival. "It's obviously an expression of self, but my god, it has been a long time we get to exist in some form of joy," she says.
---
The Roxbury Poetry Festival takes place Saturday, June 5. The event is free and open to the public.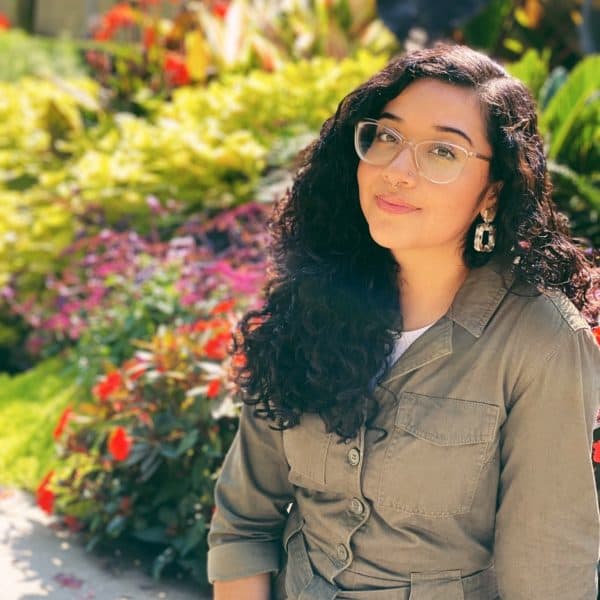 Magdiela Matta Arts Fellow
Magdiela Matta is the arts and culture reporting fellow for WBUR.