The Return Of Live Music: 10 Classical Music Festivals To Attend This Summer
Classical-music devotees who've been missing the sound of live music and the camaraderie of intermissions can begin to breathe a sigh of relief as the pandemic, at least around these parts, begins to wind down. The Boston Symphony Orchestra has just announced that Symphony Hall will reopen Sept. 30 with celebrity violinist Anne-Sophie Mutter playing the new John Williams Violin Concerto No. 2 (if you can't wait, you can attend the world premiere at Tanglewood, July 24). This summer, many plans are already in place for live concerts, mainly in the open or semi-open air. Some programs, such as all the concerts at the legendary Marlboro Music Festival, are already sold out. Here's my list of the live events that I'm aware of so far, including some I'm especially happy to encourage you to attend. Keep on the lookout for others.
MASSACHUSETTS
Lenox, Massachusetts | July 9-Aug. 27
The summer home of the Boston Symphony Orchestra is surely America's premiere summer festival for classical music. BSO concert will take place in the Shed, which is a covered hall but still outdoors. Many people prefer sitting on the expansive (and less expensive) grassy lawn just behind the actual seats, from which you can see the stage best on a giant TV screen.
The first concert (July 10) offers familiar (all-too familiar?) Beethoven, with pianist Emanuel Ax. I'm more compelled by the second program, which begins with music director Andris Nelsons conducting Carlos Simon's "Fate Now Conquers," a short piece commissioned by the Philadelphia Orchestra, whose main theme is inspired by the second movement of Beethoven's Seventh Symphony (it had its world premiere in Philadelphia last October and got a positive review — "90% Simon" — in the Philadelphia Inquirer). The BSO's music director (who was born in Latvia) will then lead his countrywoman, the stellar violinist Baiba Skride, in the Sibelius Violin Concerto, and will end the program with a welcome performance of Dvořák's lilting and rousing Symphony No. 6.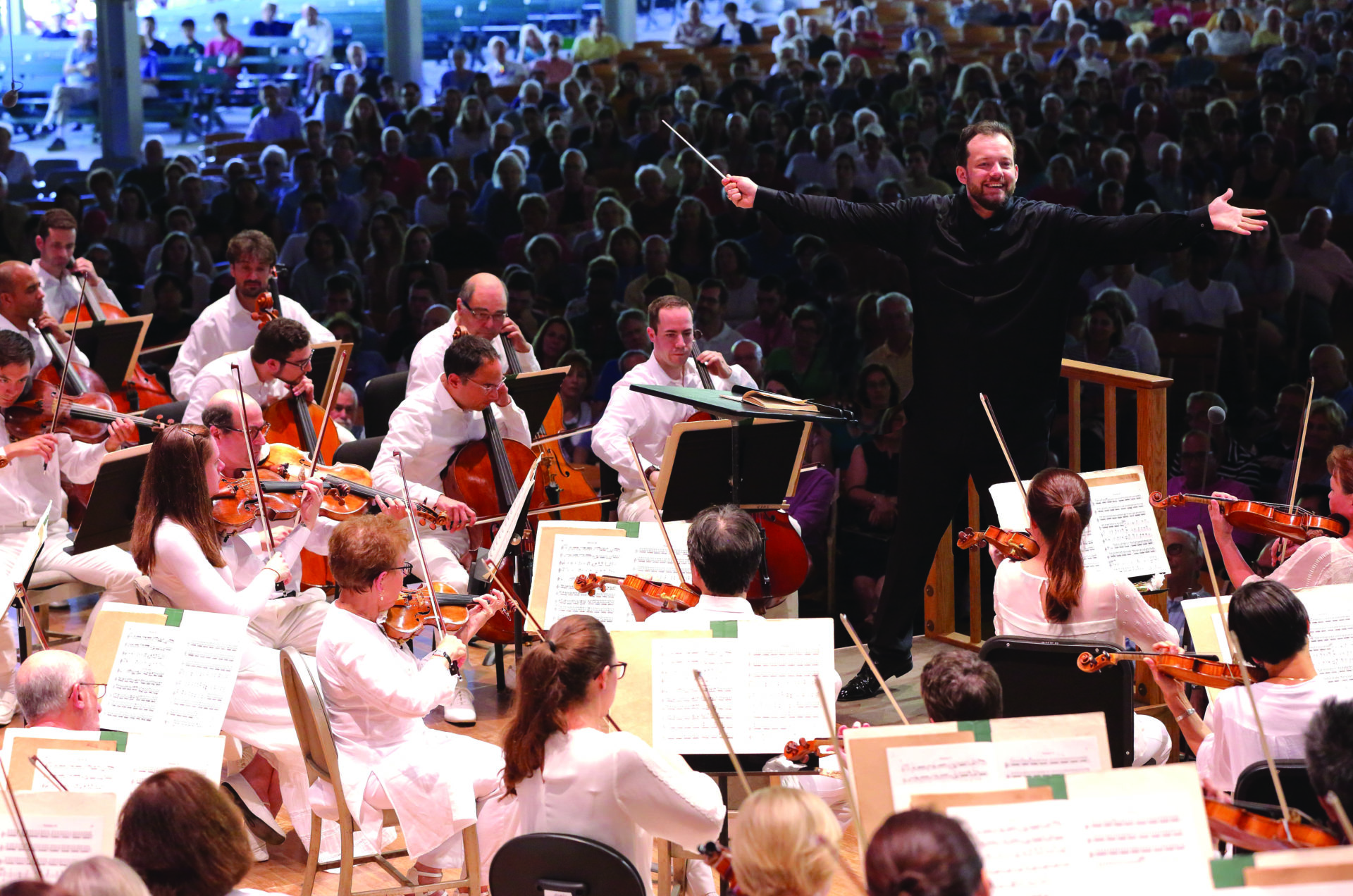 A week later on July 17, Nelsons conducts Prokofiev's delicious "Classical" Symphony and the massive Brahms First Piano Concerto with the astounding Daniil Trifonov. I'm always curious about what is often my favorite Tanglewood enterprise, the annual (except for last year) Festival of Contemporary Music, which this year will consist of three programs curated and led by the BSO's artistic partner (i.e., composer-in-residence), Thomas Adès (July 25-26). The composers you might want to hear are Adès himself, Kaija Saariaho, György Ligeti, György Kurtág, Judith Weir and Steve Reich. The other pieces will be by composers you didn't yet know that you wanted to hear.
Oh, yes, there'll also be a couple of performances, a rehearsal and a master class featuring cellist Yo-Yo Ma, but if you don't already have tickets for the concerts, I regret to inform you...
---
Rockport | July 9-11, Aug. 6-15, Sept. 9-19
For five weekends between July 9 and Sept. 19, two performances a day of concerts lasting just an hour or a bit over, you can either attend the Rockport Chamber Music Festival in person and socially-distanced at the Shalin Liu Performance Center, with its picture-window view of the picturesque Rockport harbor, or watch from home online. Opening the festival will be a concert ending with the magnificent Brahms Piano Quintet — the impressive George Li at the keyboard joining the Dover String Quartet (July 9).
Other highlights include the even more sublime Brahms' Clarinet Quintet (Aug. 14) with the Miró Quartet and the New York Philharmonic's principal clarinetist, Anthony McGill (you heard him play at the Obama inauguration); the Junction Trio playing the Ravel Trio and a new piano trio by Junction's pianist Conrad Tao (Aug. 15); violist and festival director Barry Shiffman and the St. Lawrence String Quartet in a program of works by Haydn, Golijov and late Beethoven (Sept. 10); and the great Brentano String Quartet playing Bach, Haydn (one of his heavenly Opus 20 quartets), George Walker and more late Beethoven (Sept. 18).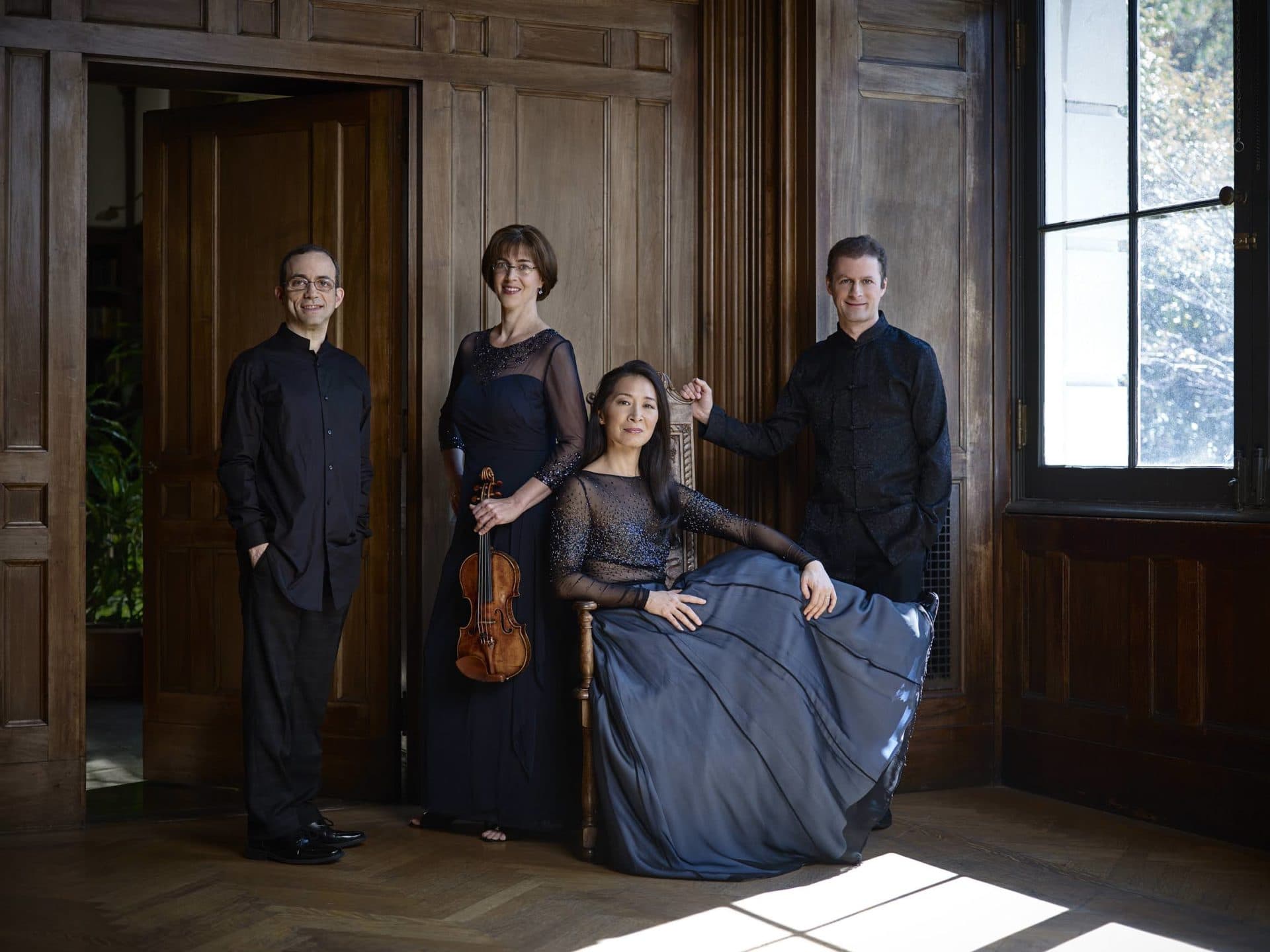 The most popular Rockport programs are sure to be the all-Beethoven concert (Sept. 9) and Vivaldi's "Four Seasons" (Sept. 12). I'm especially happy to see the rediscovered African American composer Florence Price (a 1906 graduate of the New England Conservatory) turn up on several programs. I'm also intrigued by an evening of transcriptions for cello (Zlatomir Fung) and piano (Dina Vainshtein) of music originally intended for opera (Aug. 13).
---
Streaming Online | June-July
This summer, America's oldest annual summer festival devoted to music performed on period instru¬ments, is only streaming virtually. But given the high level of the participants, under the direction of violinist Daniel Stepner, and the ticket price (free, with encouragement to make a donation), the six concerts this summer — including programs of Mozart string trios (June 27), and vocal music by Monteverdi (July 10) and Purcell (July 17) — should definitely be on your Zoom radar.
---
Watertown | July 22-25
A major delight of summer in Boston is Boston Midsummer Opera — music director Susan Davenny Wyner, stage director Antonio Ocampo Guzman. These have been witty and touching productions of lighthearted but not featherweight and not as a rule tiresomely familiar works. This summer, Wyner has assembled a "Mélange Operatique" of staged scenes and arias, accompanied by pianist Brian Moll. The selections will be from Mozart's "The Magic Flute," Donizetti's "Don Pasquale," Verdi's "Falstaff" (his final comic masterpiece) and Gounod's "Faust," and will conclude with the breathless and brilliant Act I finale of Mozart's "Cosí fan tutte." This will all take place in a tent at the Commander's Mansion, behind the Mosesian Center for the Arts, in Watertown.
---
Great Barrington | July 22 & 24; Aug. 11-27
For more complete opera, the Berkshire Opera Festival at the Mahaiwe Performing Arts Center in Great Barrington is featuring a fully-staged version of Verdi's "Falstaff" (Aug. 21, 24 and 27). Ten days before that, the "Falstaff" cast will also be participating in "Much Ado about Shakespeare," an outdoor concert of music with Shakespearean texts at the Mount in Lenox (free, but reservations are necessary). Berkshire Opera is also offering a fully-staged performance of Tom Cipullo's 2007 "Glory Denied," his highly-regarded chamber opera based on the true story of the longest-held POW in the Vietnam War and his bitter return to freedom (at the McConnell Theater in Great Barrington on July 22 and 24).
---
Cotuit, Wellfleet & Eastham | Aug. 3-13
This intimate festival features performances by some top-notch players: the Menasse/Nakamatsu Duo (the clarinetist and pianist are sometimes known as "the two Jons"), the Escher Quartet and Imani Winds. The last concert, with Imani Winds, is called "A Woman's Perspective" and features pieces not only by the remarkable Ruth Crawford Seeger (1901-1953) but also by contemporary composers Valerie Coleman and Reena Esmail.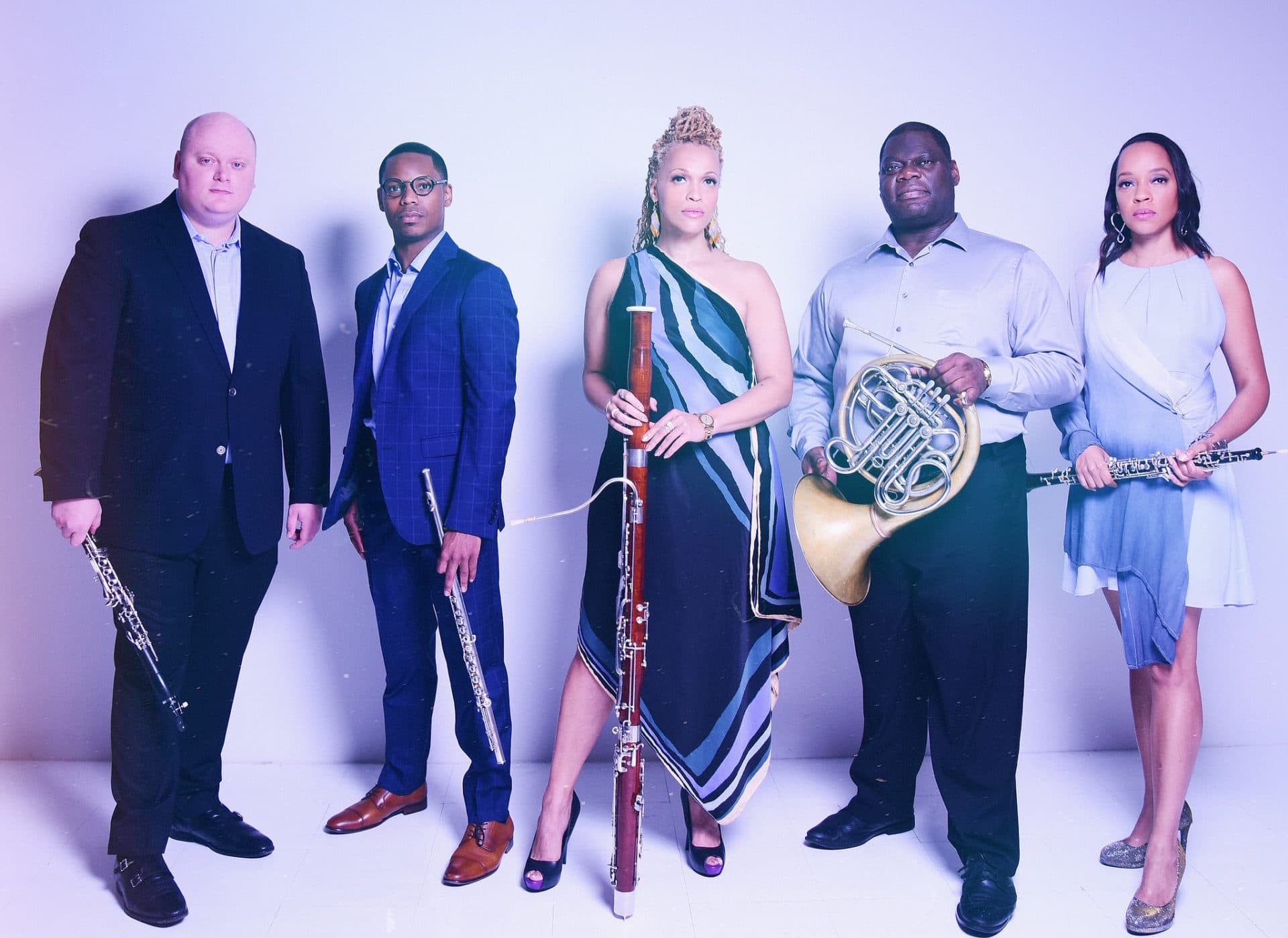 ---
NEIGHBORING STATES
Newport, Rhode Island | July 8-18 & 20
This summer's Newport Music Festival concerts, socially distanced on the lawns of the Great Houses, makes a special point of celebrating cultural diversity in music. Two chamber concerts that aren't yet sold out are by two impressive groups. The Boston Trio whose outstanding members have a common connection to Boston (each has appeared, for example, as a soloist with the Boston Philharmonic), will be performing "as a commitment to the future of classical music… the first piece created through Newport Music Festival's new commissioning initiative… a new work by a Black, Indigenous, person of color, or woman composer." The inaugural work is Chicago composer Stacy Garrop's "Beacon of the Bay," to be performed at the Castle Hill Inn, whose historic lighthouse is the actual inspiration for this piece. The concert also includes Fauré's Piano Trio in D minor and Brahms' Piano Trio No. 1 in B Major.
Also appearing at the Newport Festival will be one of my favorite string quartets, Brooklyn Rider, in a program called "Healing Modes" (the title of their recent recording), which includes Beethoven's heartbreaking and healing String Quartet No. 15 in A minor along with five shorter pieces the group has commissioned that all explore the subject of healing from a wide range of historical and cultural perspectives. (The group plays the Breakers Lawn on July 18).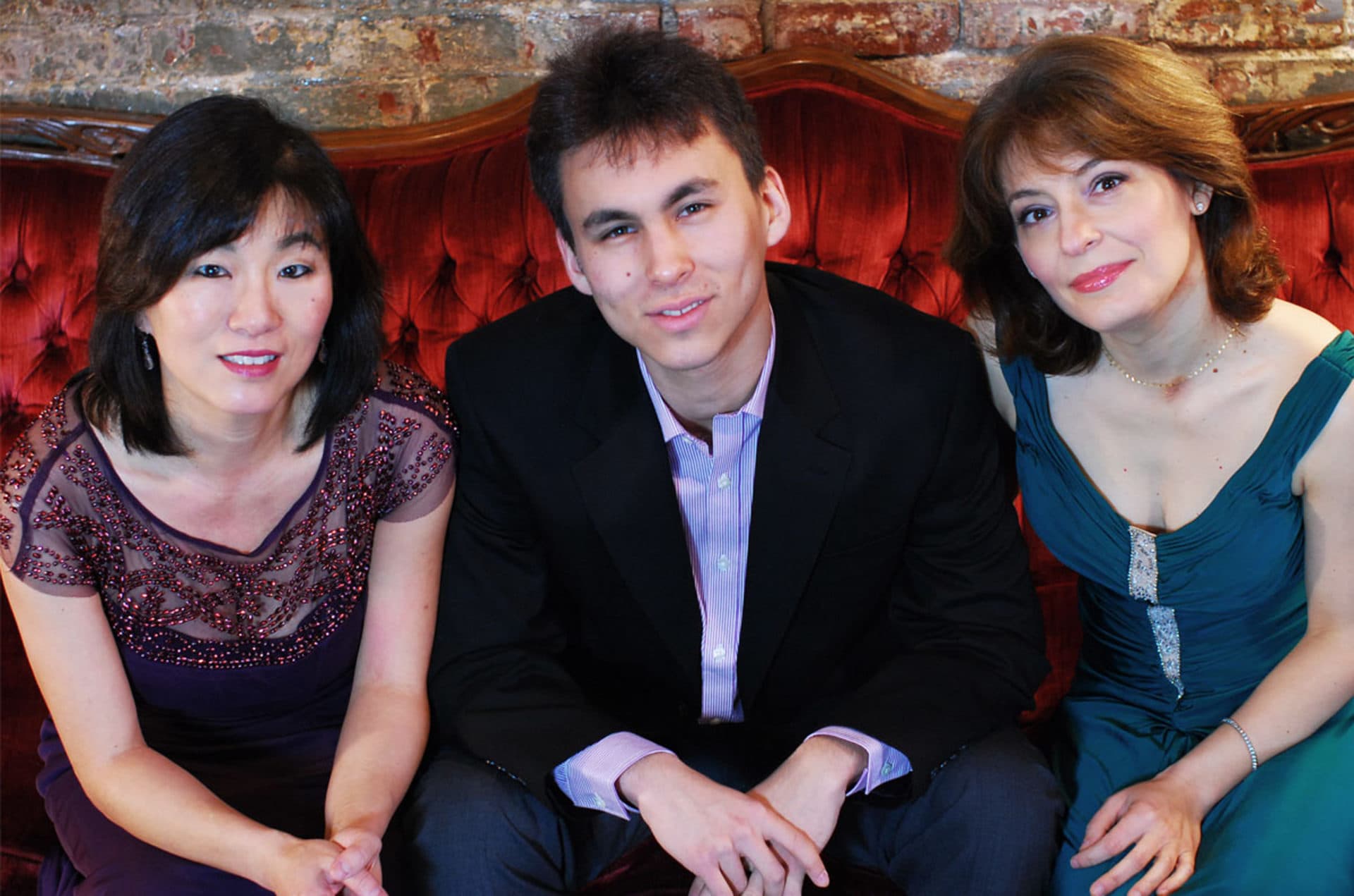 ---
Saratoga Springs, New York | July 14-17, Aug. 11-14
Only a short distance across the Western Massachusetts border, in Saratoga Springs, New York, you can hear some of the greatest music ever danced to — often 20th-century music you don't get to hear anywhere else. I'm referring to the New York City Ballet, which will be offering two different 75-minute programs at the outdoor (but covered) Saratoga Performing Arts Center (July 14-17). One program will include excerpts from NYCB's great story ballets ("Swan Lake," "Midsummer Night's Dream," "Fancy Free"), and the other, excerpts from the choreography of NYCB's great founding director, George Balanchine (major scores by Hindemith and Stravinsky along with some embraceable Gershwin). NYCB pianists will provide the accompaniment, and members of the company will provide commentary.
Later, Massachusetts residents won't have to go as far as Philadelphia to hear another one of America's top five orchestras. The Philadelphia Orchestra will be in residence for four concerts under its brilliant music director, Yannick Nézet-Séguin (Aug. 11-14), the first of which will include "Yannick" (as he is listed in the SPAC program notes) not only conducting but at the keyboard in an early Mozart piano concerto, with Florence Price's Symphony No. 1 concluding the program. Opening the three other concerts will be pieces by a new generation of women composers and the world premiere of a new arrangement of a piece by Florence Price. The programs will feature music by Bach (the great concerto for two violins — a Balanchine specialty not on this summer's NYCB programs), more Mozart, Brahms and Beethoven (the Violin Concerto with Joshua Bell).
---
Annandale-on-Hudson, New York | Aug.6-8 & Aug. 13-15
Every August for the past three decades (except, of course, last year), Bard College has presented not just a musical but a cultural exploration, usually of a particular composer. This year, the festival is devoted to the legendary French composer/conductor/pianist/organist/pedagogue Nadia Boulanger, the teacher and inspirer of some of the most important musicians of the 20th century (many of them Americans: Aaron Copland, Elliott Carter, Virgil Thomson and Philip Glass; many of them women: Thea Musgrave, Louise Talma; even Astor Piazzolla!). Boulanger was a gifted and subtle composer herself, and as a performer, a champion of such diverse composers as Monteverdi and Brahms (she played Monteverdi with the warmth of Brahms, and Brahms with the clarity and delicacy of Monteverdi).
"Nadia Boulanger and Her World" will consist of 12 events divided into two sets: "Music in Paris" (Aug. 6-8) and "The 20th-Century Legacy of Nadia Boulanger" (Aug. 13-15). The final concert, "Boulanger's Credo," may be the most ambitious, with the Bard Festival's founder and music director, Leon Botstein, re-creating the program he heard in 1962, when he was 15: Boulanger conducting the New York Philharmonic in the world premiere of Virgil Thomson's "A Solemn Music," the Fauré Requiem and music by Boulanger's sister, Lili. There'll be limited seating for indoor performances, but all the concerts will be livestreamed.
---
Cooperstown, New York | July 15-Aug. 17
It's four hours from Boston, but if you're already at Tanglewood (or not) and are craving live, fully-staged performances of more-or-less complete operas, the closest you'll get is undoubtedly Glimmerglass Opera (where you could also visit the Baseball Hall of Fame). This summer, the festival returns to live performances, and the operas, performed on a new outdoor stage and abbreviated to 90 minutes, are: Mozart's "The Magic Flute," Verdi's horrific yet endlessly tuneful "Il Trovatore," and "Songbird," a new adaptation of Offenbach's enchanting "La Périchole," updated to the jazz age in New Orleans with Metropolitan Opera favorite Isabel Leonard in the title role. There'll also be "Gods and Mortals," a "staged concert" of excerpts from Wagner opera (with, among others, Met star bass-baritone Eric Owens), and "To the World," a program of musical theater songs, again including Leonard.
Glimmerglass is also presenting a world premiere — a new play with music, "The Passion of Mary Cardwell Dawson," starring veteran Met diva Denyce Graves as the singer who, 24 years after Florence Price, graduated from the New England Conservatory and, in 1941, founded the historically important National Negro Opera Company. The music is by Carlos Simon, whose work is also being played at Tanglewood. (Be sure to check the website for the complicated schedule of performances.)