Winthrop Pays Tribute To Public Servants Murdered Last Week In Possible Hate Crime
Resume
Hundreds of people filled the town green in Winthrop on Thursday evening to remember two of their own who died in what authorities describe as "an execution" that may have been motivated by hate. Both victims were Black.
Police say 28-year-old Nathan Allen gunned down David Green, a 58-year-old former State Police Trooper, and Ramona Cooper, a 60-year-old Air Force veteran, last Saturday in a brutal attack that shocked and terrorized this small, tight-knit community just north of Boston.
"Tonight is about the victims ... and their families," said Terence Delehanty, Winthrop's chief of police and interim town manager. "But I also want to thank the Cooper and Green families for coming today to help us heal."
Authorities are investigating the killings as possible hate crimes after they found racist writings in Allen's house. According to police and witnesses, the shooter walked past a number of people in Winthrop who were not Black, and then shot Cooper and Green.
Their friends and family members remembered the victims as good people who spent much of their lives committed to serving and protecting their communities and country.
"Over the last couple of days the world has been watching this town," said Ray Green, who now lives in Florida, as he paid tribute to his slain brother. "I want them to realize what kind of brother I had and what kind of town he and I grew up in."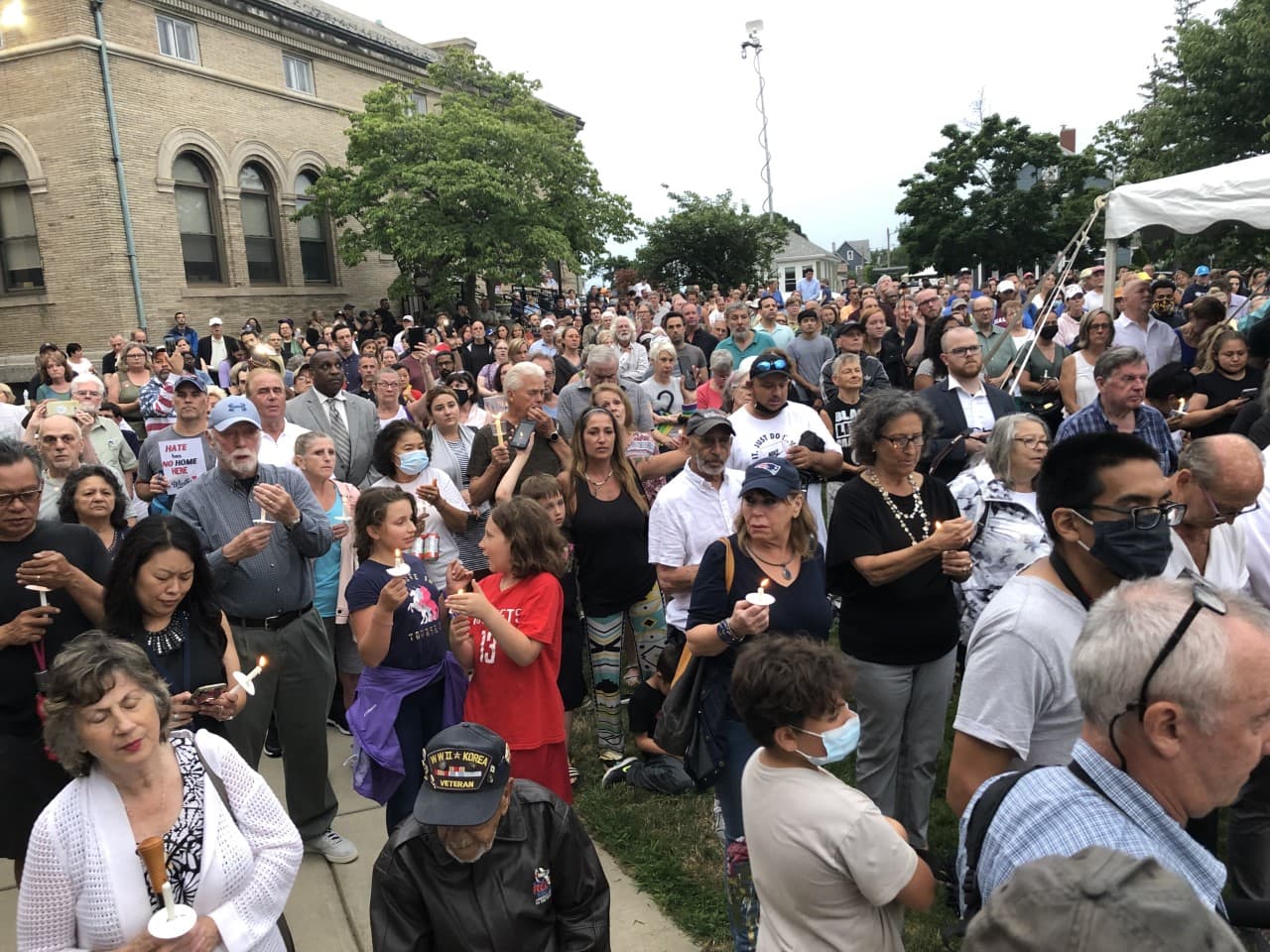 Green said Winthrop will not be defined by this tragedy, while describing his brother as a Vietnam veteran who spent 36 years in law enforcement because he wanted to help people.
"When he talked to you, he talked from his heart," Green said. "When he listened to you, he listened not only with his ears but with his heart. He was an individual that would help anybody at any time without being asked."
Police say Green was shot multiple times in the head and torso before a Winthrop cop shot and killed the gunman.
Ramona Cooper, the gunman's first victim, was remembered for her service to the country as an Air Force veteran, and as a mother.
Cooper's son, Gary Cooper Jr., said in a statement that his mom "had a positive impact on [everyone] she met with her big smile and contagious laugh. I will miss her."
His statement was read by Johnnie Bentley, a member of Winthrop's commission on diversity and inclusion. As Cooper stood quietly next to a large portrait of his Mom, her face was pictured lit up with a smile.
"The racial divide in America is not where it should be," Cooper's statement said. "My family and I can only hope that for the sake of my mother — and all victims of racially motivated crimes — that their deaths will not be in vain."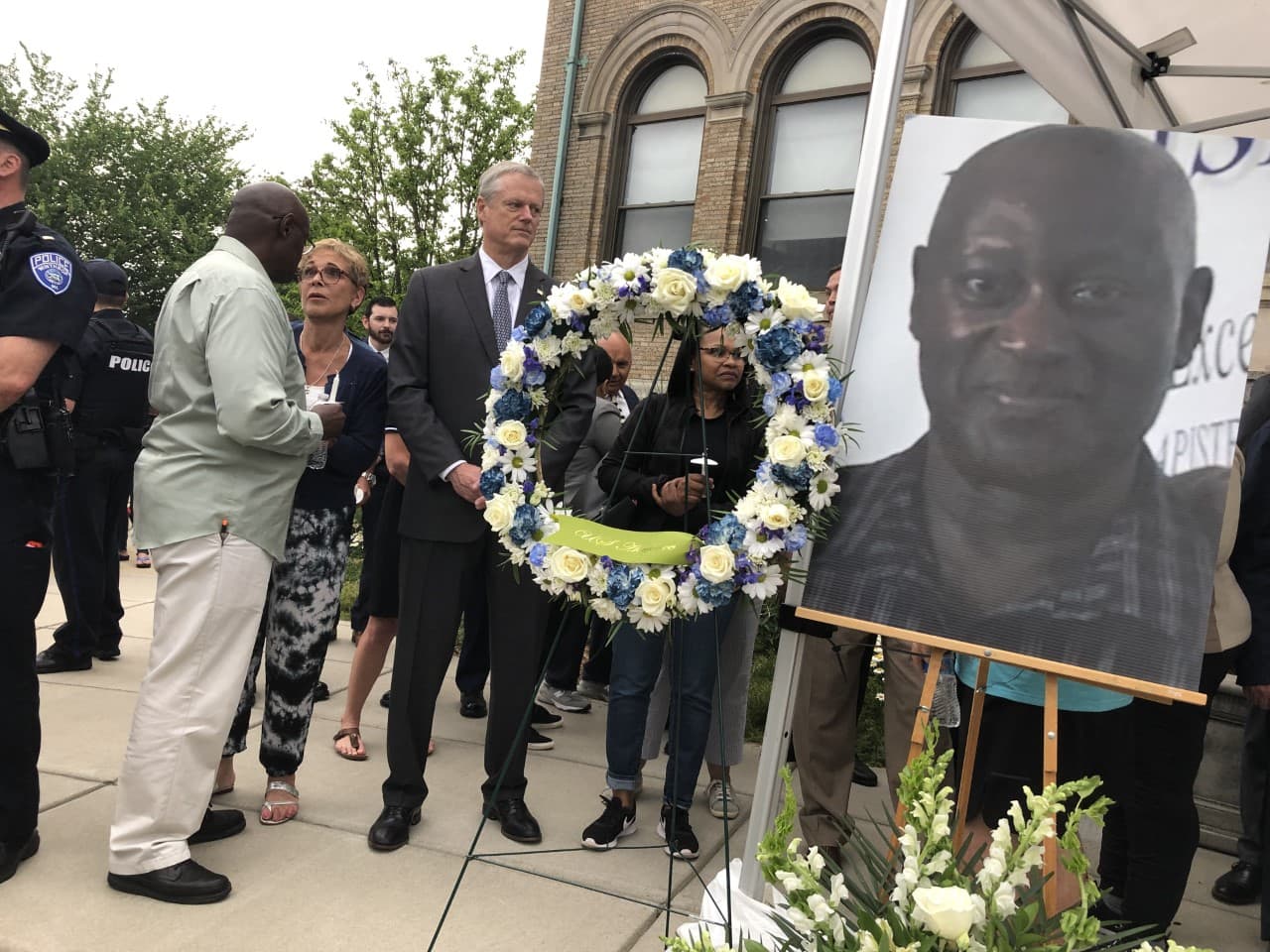 That was the hope of many who turned out last night to listen, to light candles and to remember. Gov. Charlie Baker and other state and local leaders were in the crowd. But in the small town of just 18,000 people, many who attended the vigil knew the two victims personally.
"He was a very reserved person, but very sincere, always [had] a smile on his face," said Chuck Flanagan, who attended school with David Green. "He was just a really good guy, and was always that way. It's just unfortunate how horrific ... it ended up."
Flanagan's wife, Tricia Flanagan, called the tragedy "hate coming home."
"We have to slam the door on this," she said.
Flanagan said she often crossed paths with Cooper walking on the beach, and the murders shocked her — but now she understands that this can happen anywhere, and that these days, it does.
"I never thought that our town of Winthrop would be a Minneapolis, a Charlotte, all of the places — too many to list now — where these kind of things have happened," she said. "We can't let it go unacknowledged here."
But Flanagan said the most important part of Thursday night's vigil was honoring David Green and Ramona Cooper — each a friend and a neighbor.
This segment aired on July 2, 2021.