Boston University Will Require Vaccination For Faculty, Staff On Campus This Fall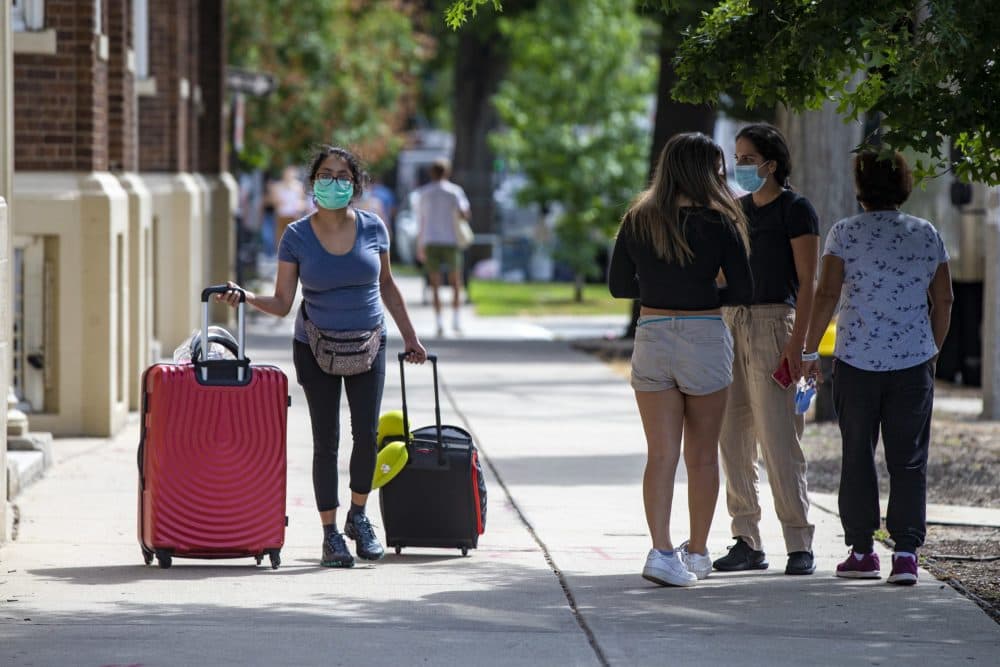 Boston University will require all faculty and staff returning to campus this fall to be vaccinated against COVID-19 by Sept. 2, according to a notice from university President Robert Brown.
Brown wrote that his administration had hoped to achieve "the safe repopulation of our campuses" without the mandate, but is now responding by a fear that too few faculty and staff were or planned to be vaccinated voluntarily before an August deadline.
The same requirement has applied to Boston University students planning to return to campus since April.
More from WBUR
Brown reported that as of July 19, 71% of faculty and 73% of staff had confirmed their vaccination or plans to get it — "significantly below what we need to safely return our campuses to near-normal operation in the fall," he wrote. As with students, faculty and staff can request a medical or religious exemption from the requirement — but would otherwise be subject to additional public health restrictions or be placed on a leave of absence while unvaccinated.
Boston University is the state's largest institution of higher education by total enrollment, and employs over 10,000 faculty and staff. The university joins Harvard, MIT and Boston College in requiring vaccination for students, faculty and staff planning to be on campus this fall.
Disclosure: Boston University owns the broadcast license for WBUR.