6 Acts To Catch At This Year's Newport Folk Festival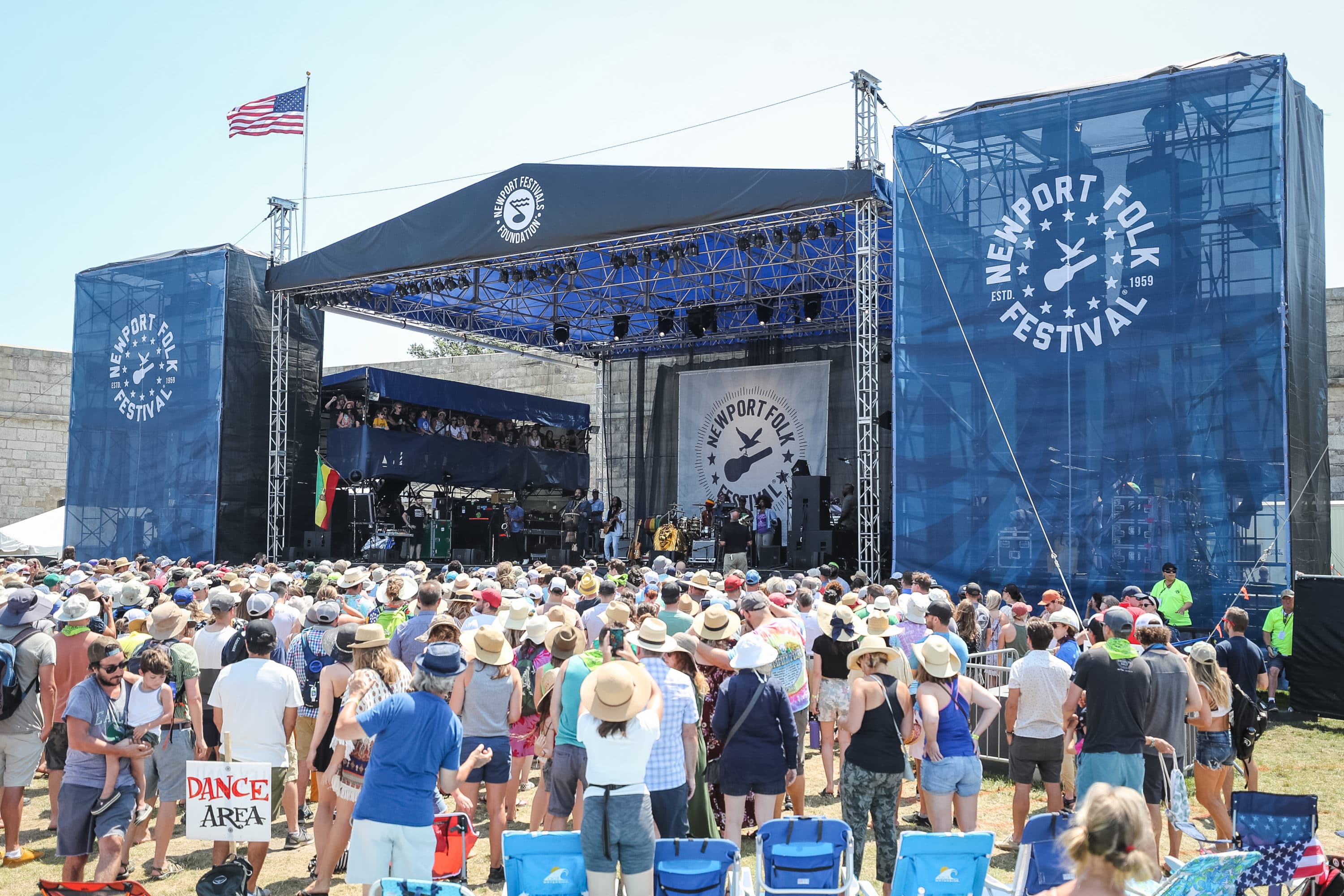 After a year's hiatus, New England's most iconic folk fest is back, baby.
Like most everything last year, Newport Folk shuttered due to the COVID-19 pandemic. This year, live music returns — though it will look slightly different. Crowd sizes will be smaller for one thing. As they explain on their website, due to capacity restrictions, the storied Fort Adams fest "will be doing things a little differently this year. We'll be extending our dates to present two unique 3-day events…July 23- July 25 and July 26-July 28." All under the banner of "Folk On," the fest is sold out, though there is fan-to-fan resale through Lyte.
If you're headed to Newport this weekend, I rounded up six must-see artists — from guitar goddesses to bluegrass picking masters — who are breaking the fest scene right now.
Celisse
A monster guitar talent, Celisse graced the cover of July's Guitar Girl magazine — her first cover — as she shoots off into guitar stardom, as John Mayer implied with a series of rocket emojis on her Instagram post.
From blues to funk to rock, Celisse simply slays. Plus, she's everything positive about music right now, from her political messages to body positivity.
She first caught my eye with her moving "Freedom" video. But the guitar goddess rocketed to the top of this list by burning the stage down with Trey Anastasio earlier this month at the Peach Music Festival in Scranton, Pennsylvania. Watch this video now! If you're not smiling by the 6-minute mark, and grinning by the end, check your heart. (It may be stone.) The palpable joy oozing off these two guitar heroes is contagious, their chemistry electric. The jam gets going midway, and by 8 minutes? Magic.
---
Yola
Honestly, if I could give only two reasons to go to this year's fest, it's Celisse's guitar and Yola's vocals. Yola will give you chills in July. From break-the-lights high notes, to below-the-basement bass, her voice is truly an instrument.
But what I love about Yola is she doesn't really feel or sound like anyone else. There's a '70s funk-soul-R&B vibe, but then she can be a little bit country and a little bit rock 'n' roll. Her sound is so saturated in American pop, I was shocked to find out she's British. Nominated for four Grammys as Yola Carter, she can belt the hell out of an Elton John tune. Watch her crush "Goodbye Yellow Brick Road" at 2019 Farm Aid. She also brought down the house at an NPR Tiny Desk concert (check out the 2:50 mark). She was the star of 2019 Newport Folk. (Rolling Stone named her one of the Top 10 things about that fest — up there with Dolly Parton and Kermit the Frog.)
---
Tommy Prine
Tommy Prine is festival royalty. The son of the late legend and Newport Folk favorite John Prine, the 26-year-old is just starting out, and I can't wait to see him live. The legendary John Prine, who died of COVID in 2020, was a song-poet who wrote, as Bob Dylan said, "Midwestern mind trips to the nth degree."
Tommy is his father's son to the bone. I normally wouldn't compare the kid of a star to his parent, but with Tommy, you feel that connection to his father in everything he does. As he says on his website, he's "proud to follow his dad's example of bringing songs and smiles to music fans everywhere."
If you watched any Prine tributes last year (and there are more coming), you couldn't help but be moved by Tommy's covers of his dad's tunes He just wrapped up recording his first album; his site reads, "His songs pull inspiration from childhood adventures in the creek with his big brother, to losing his best friend to the opioid epidemic, falling in love, and everything in between." Johnny's boy, alright.
---
Billy Strings
Billy Strings is the kind of finger-picking virtuoso that will have the crowd hooting and on its feet. His voice, meanwhile, can go from the Ralph Stanley school of old-time bluegrass to husky rocker. I could listen to this guy all day, and he's an incendiary live performer. The Grateful Dead's Bill Kreutzmann tapped the 28-year-old this month for his Billy & the Kids livestream from Red Rocks Amphitheater. Check out their incredible three-song-string of "Dear Mr. Fantasy" into "Hey Jude" into "Cassidy." Tremendous. He was also just nominated as Guitar Player of the Year for the 2021 International Bluegrass Music Awards. Watch him duet with bluegrass legend Del McCoury. Soul-southing.
---
Margo Price
Price, 38, is classic New Nashville: solid Americana reared on Prine and Parton. Prine took Price under his wing, and for us Prine fans, she's one of those artists (like Jason Isbell below) who will forever be synonymous with JP. She also took part in the Tiny Desk tribute to Prine, just after his death, duetting with Jeremy Ivey on "That's the Way That the World Goes Round."
Price, though, reminds me of Dolly — the twang, the clear mountain voice, and her songs that deal with the struggles of womanhood — with a dash of Stevie Nicks. (Listen to "That's How Rumors Get Started" for a prime example). I also love her cover of Bob Dylan's "Things Have Changed."
---
Jason Isbell
As I mentioned above, Isbell was reared in the school of Prine, and called him a "mentor." In the last decade or so, the four-time Grammy winner has blown up to become one of the biggest names on the country/Americana scene. Like Price, Isbell, 42, is part of the new generation of Nashville stars. But while Price is more country, Isbell crosses over into Southern Gothic. Expect a solid set. And if you don't follow him yet on Twitter, you should. Dude's a wit.
---
And a few more...
Well folks, I told you I'd name six, and a promise is a promise, but here are a few more I would add to the list:
---
More from WBUR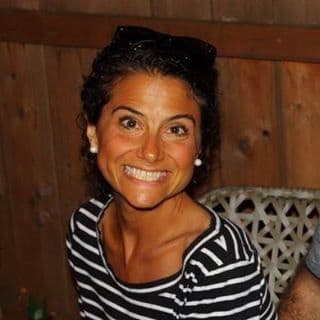 Lauren Daley Culture Writer
Lauren Daley is a freelance culture writer for The ARTery.