Lawsuit Alleges Mass. Prisons Use Faulty Test To Search For Drugs In Mail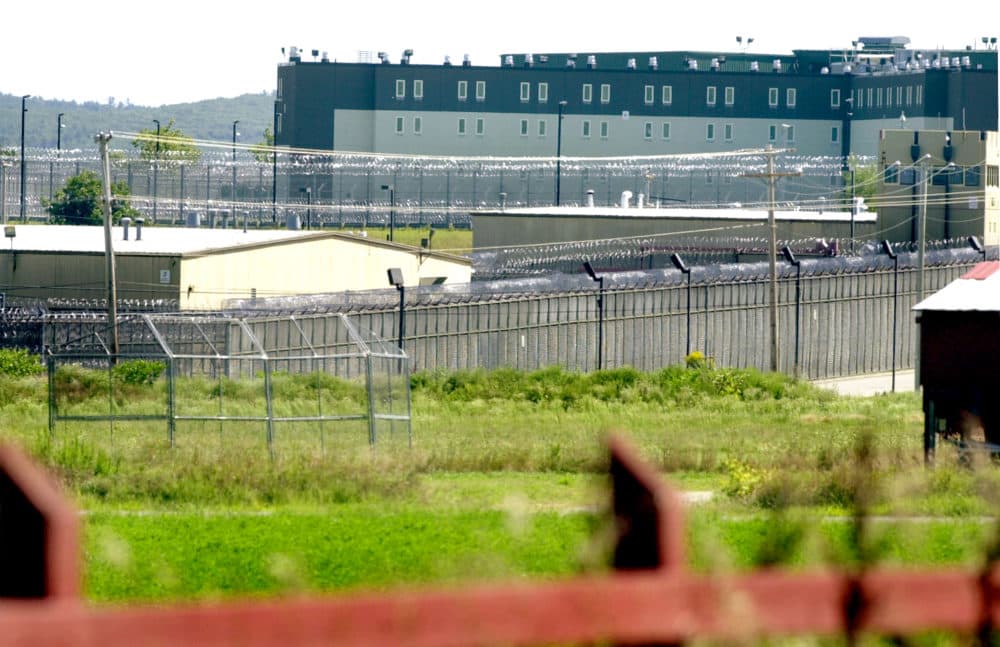 This article is more than 1 year old.
Traducido en español por El Planeta Media.
The Massachusetts Department of Correction is facing a lawsuit alleging that it's using faulty tests on legal mail sent to people behind bars. The suit says the tests often falsely indicate the presence of illegal drugs, resulting in sanctions against those incarcerated and attorneys being wrongly accused of sending drugs to their clients in prison.
The tests — called NARK II — are used to detect synthetic cannabinoids. The real substances can be sprayed onto paper and smoked to produce a high. But the lawsuit says chemicals in paper and ink can often return a false positive result. The suit was filed by a group of criminal defense attorneys and people in custody in state prisons.
"These tests are less accurate than witchcraft, phrenology, or simply picking a number out of a hat," the lawsuit says. "Interactions with innocuous chemicals
commonly found in paper frequently create false positives—almost 80% of the time, according to one DOC official's estimate."
If someone incarcerated receives legal mail that tests positive, the suit says the prisoner can either admit to wrongdoing or request an independent lab test. If they choose the new test, a prisoner could be placed in solitary confinement while awaiting those results, which can take months.  The prisoner could also be required to pay for the new test.
One of the plaintiffs, defense attorney James McKenna, said that DOC officials told him in 2018 that mail he sent to a client incarcerated at the Souza-Baranowski Correctional Center had tested positive for the synthetic cannabinoid known as K-2. After McKenna's client was confined to his cell for three days because of the alleged contraband in the legal mail, McKenna says his client was told his mail could be re-tested but he would have to pay the $100 lab testing fee as well as fees for mandatory drug testing that would be imposed because of the mail.
"Ten weeks after the false positive test result, on October 23, 2018, Mr.
McKenna's client reported that officials at the Souza-Baranowski Correctional Facility offered to give him the job he wanted, drop the pending ticket, and allow him to proceed towards a lower classification if he were to say that Mr. McKenna intentionally sent him contraband," the lawsuit says. "Mr. McKenna's client refused the DOC's coercive offer."
Two months later, according to the lawsuit, DOC officials told McKenna that the lab test had come back negative and the disciplinary ticket against his client was dismissed.
"This flawed test has seriously harmed our clients, attorneys and the attorney-client relationship, and the DOC should immediately stop using it," said Committee for Public Counsel Services Chief Counsel Anthony Benedetti." It has found drugs when there weren't any, and our clients — who have no control over who sends them mail — have been sent to solitary confinement based on these incorrect results. Attorneys have been wrongly accused of sending drugs into DOC facilities when they were simply trying to get legal mail to their clients."
The tests are made by Sirchie Acquisition Company LLC, which is headquartered in North Carolina. The suit also names Sirchie and its sales agent Premier Biotech, Inc.
The DOC says it does not comment on pending litigation. When an attorney brought up this issue last year, the DOC said all incoming mail is inspected and some may be field tested if it appears to contain contraband. The department said oftentimes some mail represents as being from an attorney when it is not.