Push To Unite Black Vote Behind Janey Prompts Pushback In Boston Mayoral Race
05:46
Play
The next mayor of Boston will almost certainly be a person of color, thanks to an unusually diverse field of candidates.
But for a group of Black leaders, that's not enough. They want to make sure the next mayor represents the Black community. So they're trying to persuade Black voters to rally around acting Mayor Kim Janey.
"There is a clear majority of people who vetted the candidates, who concluded that [Janey] was the best one for the moment," said former state Sen. Dianne Wilkerson, who leads the initiative known as Wakanda II.
The endorsement is key because no mayoral candidate in Boston has won without carrying substantial parts of the Black community in more than four decades. It is also why Andrea Campbell, a city councilor and mayoral candidate, was canvassing recently in the heart of Roxbury — right down the street from where Janey lives.
"I think we door-knocked almost 3,000 doors this weekend," Campbell said to a small group of cheering campaign staffers and volunteers.
By picking Janey, Wakanda II bypassed Campbell and another respected Black politician: John Barros, who is making his second run for mayor of Boston and served as the city's economic development director under Mayor Marty Walsh.
It also raises thorny questions about whether someone can or should win based on the support of a single ethnic group in the city.
But Black leaders want to make sure their voice is heard. In the 2013 mayoral preliminary election, a crowded field split the Black vote. And two white men — Marty Walsh and John Connolly — went on to the final election, which Walsh won.
Wilkerson said that was a lost opportunity for the city's Black community.
Learning from that experience, Wilkerson and others launched an effort in 2018 to consolidate Black support behind Rachael Rollins' successful bid for Suffolk County district attorney. Wakanda II hopes to ensure the next mayor represents the Black community.
"Our process is to make sure that there is an inclusion of the issues that are of concern to the community that is faring the worst, has suffered the worst, who is dying the most, who has lost the most," Wilkerson said.
That vetting process, according to Wilkerson, included lengthy questionnaires about issues important to the Black community — including policing, schools, climate and the pandemic.
Wilkerson said Janey scored particularly well on her efforts boost vaccination rates in Black and brown neighborhoods.
The effort to rally the Black vote behind one candidate makes sense, according to Andrew Leong, a professor of Latino and Asian American studies at the University of Massachusetts, Boston.
"It's a smart move based on previous historic Boston politics where we saw the inability of community of color to gather together their strength in numbers," Leong said.
But Leong has questions about the strategy, including what it says to Asian voters or progressive white voters or conservative Latino voters. Does it somehow exclude them?
Campbell says Wakanda II feeds a false narrative that Black candidates can only attract Black voters.
"Of course I'm going to be going out into the Black community," said Campbell, who grew up in Roxbury, historically the center of Boston's Black community. "But it's equally important to me to get out into other diverse communities."
Campbell's fellow city councilor and mayoral rival, Michelle Wu, makes a similar case — that her campaign is reaching all across the city.
But Wu, the first Asian American woman to serve on the Boston City Council, said she understands the effort by Wakanda II to endorse a candidate who is particularly attuned to the the city's Black community.
"We know that issues of racial justice need to be at the forefront of every single mayoral candidate's agenda," Wu said.
Wu also said that her progressive agenda, including plans to address the yawning racial wealth gap, will not only lift Black communities, but the rest of the city as well.
History shows that winning over one just one part of Boston isn't enough to become mayor. Tito Jackson, who concentrated on the Black vote in 2017, lost by a wide margin. And this year, Jon Santiago tried to rely on Boston's large Latino community, before he dropped out after trailing in the polls.
"No community is a monolith across any of the amazing demographics and neighborhoods of our city," Wu said. "And we're talking to residents all across Boston about why it makes such a big difference for folks to be active, involved and get out to vote in this race."
Another candidate who talks forcefully about representing the whole city as opposed to just one community is City Councilor Annissa Essaibi George. As the daughter of a Polish mother and a Tunisian father, Essaibi George identifies as a person of color — but she says she'd rather focus on her agenda than on her racial background.
"We are wasting time talking about identity politics as opposed to the work that is before this city," she said at a recent event in Mattapan.
Whether the strategy of Wakanda II proves successful or not, Janey has already made history as the first woman and first Black person to lead City Hall.
And the historically diverse field of candidates ensures that the next Boston mayor — whoever it is — will be a historic choice.
This segment aired on August 23, 2021.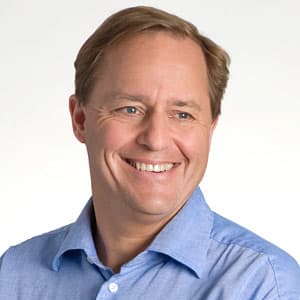 Anthony Brooks Senior Political Reporter
Anthony Brooks is WBUR's senior political reporter.