Boston Teachers Union 'Very Happy' With CDC Move Letting Educators Get COVID-19 Boosters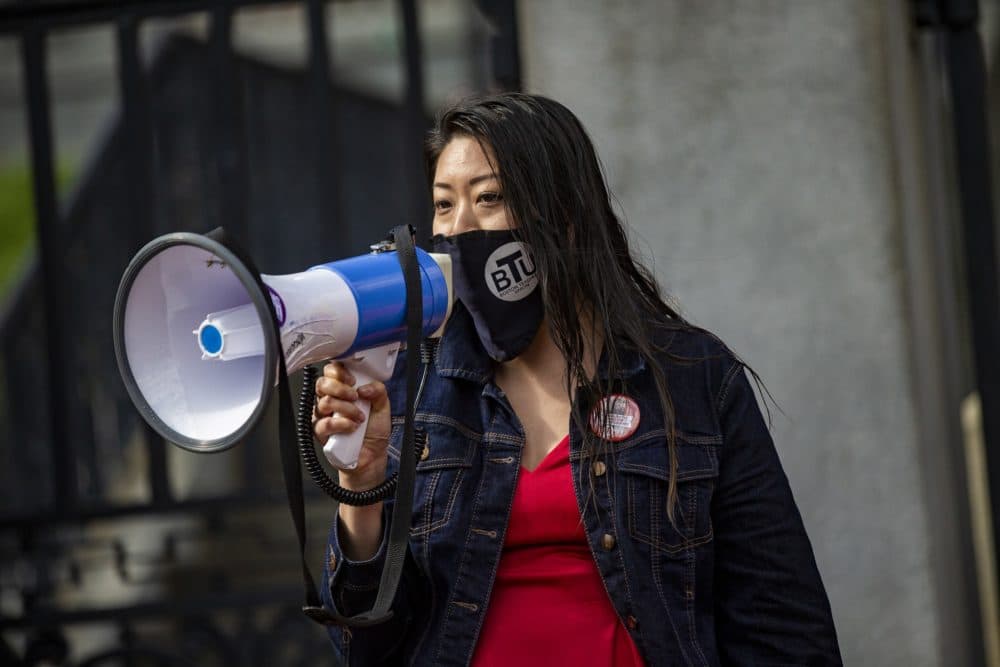 The Boston Teachers Union will start administering COVID-19 booster shots to educators at clinics Friday and Saturday, following the Centers for Disease Control and Prevention's move to include them among the groups eligible for additional Pfizer doses.
CDC Director Dr. Rochelle Walensky overruled a decision Thursday night by a panel within her agency and said school staff can get a booster.
Union President Jessica Tang tells WBUR's Bob Oakes the last two days have been a roller coaster — between the Food and Drug Administration's approval Wednesday, followed by the CDC's initial decision Thursday.
"We were disappointed about the CDC recommendation. But now, again, very happy that teachers are included. This makes a lot of sense," Tang says. "Teachers are front-line workers. We're working with populations of students who can't be vaccinated right now [and] oftentimes can't wear masks."
The latest state data show more than 2,200 students tested positive for COVID statewide last week, along with about 320 staff members.
That's just over 0.2% of students and staff statewide.
Highlights from this interview have been lightly edited for clarity.
Interview Highlights
On whether union members will support booster shots:
Yes. Again ... there are lots of concerns, particularly around wintertime with the lack of adequate air ventilation. We know that the majority of our schools — we have over 125 buildings, only about 35 of them even have HVAC. And so the only way to actually have air ventilation — which we know is the number one cause of spreading is through respiration and air — is to open the window a couple inches and then have the air purifiers. And with colder weather coming, I think all mitigation efforts and all protections are welcome because of both the state of our buildings, the increase of positive COVID cases with students and also the fact that we are hitting the mark where many teachers ... have had the first round [of doses] for over six months. And so all of that, I think, leads to thinking about, 'Are there any other mitigation efforts?' And the booster shot would certainly be one of them.
On the percentage of students and school staff statewide testing positive for COVID being much less than the Massachusetts average as of last week:
I think that's actually a sign that educators are taking COVID very seriously, and compared to the general population actually have much higher vaccination rates. And that's exactly what we've been told, is that we need educators to get vaccinated in order to protect the students who can't get vaccinated, and also protect themselves and their families.
So I think that's great news for now. But obviously we want to eradicate COVID completely. And if we know that the [vaccine has] declining immunity or declining effects, and that booster shots are effective, then that's something I think that a lot of educators would be interested in doing.
On whether union members would support a booster requirement:
We haven't had that conversation yet with all of our members, but based on just our experience with having to advocate for getting the vaccine in the first place, and the high numbers of teachers who have actually gotten the vaccine in the first place, I imagine that, again, we are constantly following the recommendations of the science and doing what we need to do to protect not just educators, but the whole school community. And so I think these are conversations that we need to continue to have and ensure that we're doing everything we can do to keep our schools safe and our students safe and our staff safe.
With reporting from WBUR's Sara-Rose Brenner.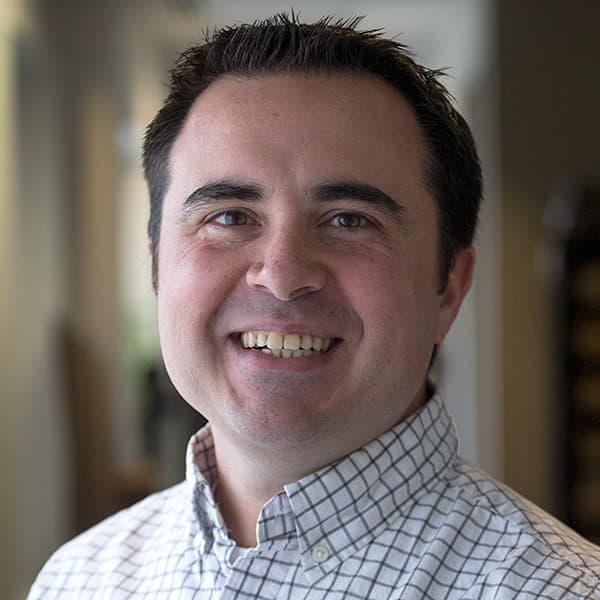 Dan Guzman Senior Producer, Morning Edition
Dan Guzman is senior producer for Morning Edition at WBUR.