Sheriff Proposes Committing People Living At Mass And Cass To A Re-Purposed Detention Center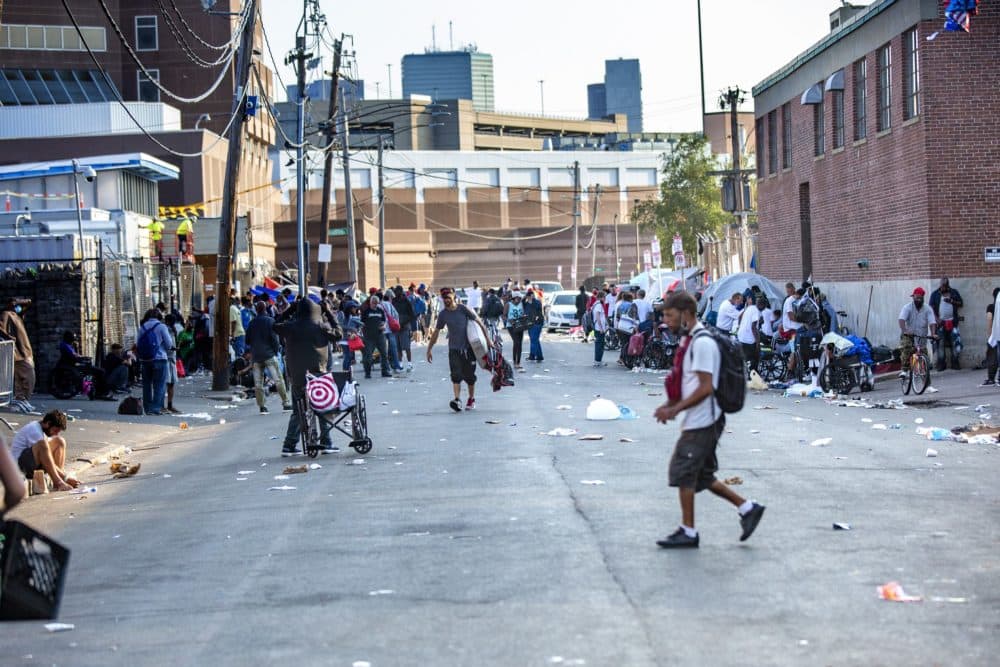 Suffolk County Sheriff Steve Tompkins wants to move people living in tents near "Mass and Cass" to a former detention center in the South Bay House of Correction.
The area, at the intersection of Massachusetts Avenue and Melnea Cass Boulevard in Boston's South End, has become the epicenter of the region's opioid epidemic.
Tompkins says up to 100 people could be involuntarily committed to receive drug treatment and mental health counseling there.
"We are beyond the time where we can say, 'Ah, this doesn't necessarily feel right, let's not do it.' Well, this whole situation doesn't feel right and so I'm a fan of owning up saying we need to try every option," Tompkins said.
The sheriff says his department would create an environment where people don't feel like they're in a prison.
"This is what we do, we know how to address this situation behind the walls, so meet with us, talk with us ... let us be a part of the solution."
The state is facing a lawsuit over using correctional facilities to house men who are civilly committed under Section 35, the state law that allows a judge to involuntarily commit a person to addiction treatment for up to 90 days. In 2016 the state stopped housing civilly committed women in jails and prisons in response to a lawsuit. They must be sent to inpatient treatment facilities instead.
Those who filed the current lawsuit involving men call Tompkins proposal "horrifying."
"We have to put treatment resources into the hands of treatment agencies, not correctional agencies," said Prisoners Legal Services of Massachusetts attorney Bonnie Tenneriello. "We can't start filling empty prison beds with homeless people and those with substance use disorders. Where will that end?"
Prisoner advocates and attorneys are also asking Tompkins and other law enforcement agencies to provide more information about the deaths of prisoners. On Friday, the state public defender agency wrote a letter to Tompkins asking for information about four people who died in Tompkins' custody. One prisoner, Ayesha Johnson, was in the jail after having been civilly committed to treatment.
"We would like any information about what led to these deaths and to hear what steps, if any, will be implemented at your facility to prevent more tragedies like these," said the letter from Committee for Public Counsel Services Chief Counsel Anthony Benedetti. "We stand ready to assist in any way we can, but in order to do so, we need as much information as you are able to provide."
The Suffolk County District Attorney is investigating the deaths of Carl Rabouin, Ayesha Johnson, Edward Isberg Junior and Rashonn Wilson — all of which have happened since July.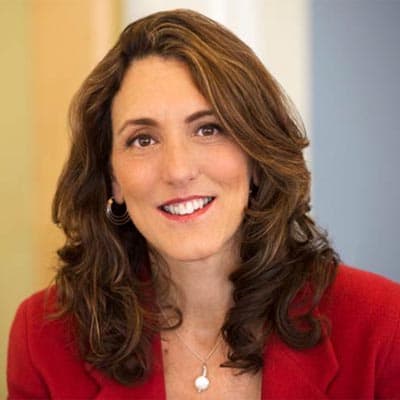 Deborah Becker Host/Reporter
Deborah Becker is a senior correspondent and host at WBUR. Her reporting focuses on mental health, criminal justice and education.