Thalia Zedek and the perennial rock of Come's 'Don't Ask Don't Tell'
Thalia Zedek casually began listing some names her band Come toured with in the early 1990s. Pavement. Dinosaur Jr. Hole. Swans. Sugar. "We toured with, uh," she paused, "Nirvana! Duh! Can't leave that one out." She looked around her room for the answers, as if the relics in her Allston home would whisper clues, her signature robin egg blue Gordo PureSalem guitar leaning against a dresser behind her, above it a three-stringed balalaika that her mathematician father brought back from Russia.
"We were recording our second record when Kurt killed himself," she recalls, sweeping her jet black strands of hair behind her ears. "We had toured with them, like, four or six months prior to that."
"Don't Ask Don't Tell," Come's ruminatively abrasive second record, arrived in 1994, a time when grunge was ubiquitous, when record labels were in a frenzy to sign the next Nirvana. "After the Sub Pop single came out, tons of people wanted to sign us," she remembers, referring to Come's lead single "Car" from their 1992 debut album "11:11." "'Nevermind' had already hit and we had the single on Sub Pop, so that's when we were getting a ton of offers."
And with good reason. Come rocked. The sludgy, callous punk of "11:11" melded the distorted palette of the Pacific Northwest with the biting, confessional catharsis of the Northeast. "Don't Ask Don't Tell" went even further in both directions. Pounding and ruthless, Come's second album ventured further into compositional depths that its predecessor dared not to, its songs traversing thorny terrain in a cross-country sprint. It's equal parts art-rock and post-hardcore, combining the most compelling microcosms of 1970s and 1980s counterculture, spearheaded by Zedek's adventurous guitar playing and crunchy snarl.
Now, 27 years after its initial release, "Don't Ask Don't Tell" is being reissued by Fire Records as a remastered and expanded edition that includes a second disc of unearthed B-sides, demos, covers, new artwork and liner notes that offer an intimately detailed portrait of Boston's grunge ambassadors at their gritty peak.
The group originally signed with Matador in the early 1990s, the powerhouse indie label behind breakthrough acts like Liz Phair and Sonic Youth, to release their first two records. Gerard Cosloy, a Matador partner and Massachusetts-native, brought Come into the fold, as well as a slew of Boston bands from the thriving indie rock circuit permeating through the '80s and early '90s; Bullet LaVolta, Lyres and Mission of Burma would all call Matador home at some point.
Having started and built her career in Boston, Zedek has an airtight memory when it comes to the annals of the city's underground music scene. She can tell you every band that played The Underground, the short lived but impactful Allston club, or what records were coming out of the experimental scene in the South End in the mid-1980s. She's a wealth of knowledge of the city's streets and building whereabouts as we discuss various rehearsal facilities around Allston and Brighton, pointing out what used to be where, and what's moving into old, abandoned storefronts.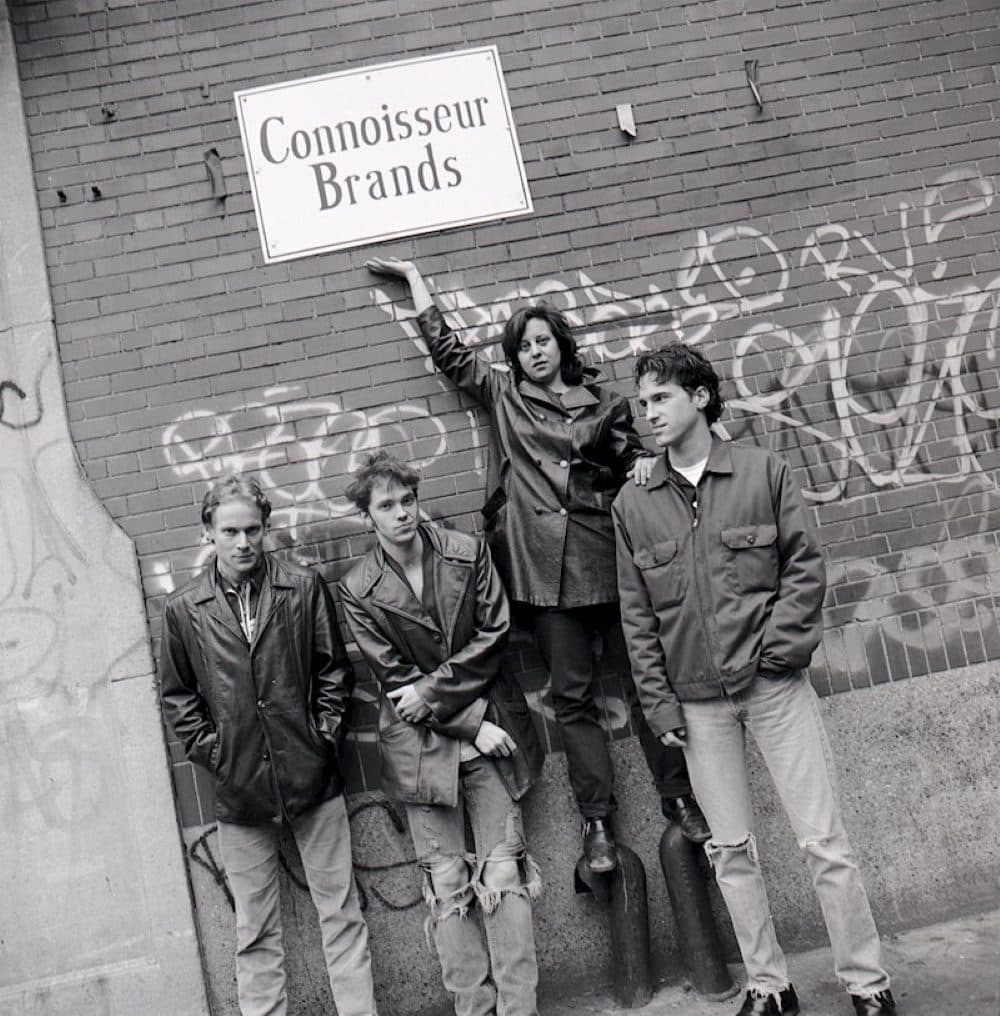 "Allston was not all that different," she recalls of the neighborhood back in 1982, when she first arrived from outside of Washington, D.C. to briefly attend Boston University. The first band she joined was called White Women, taking on a role as the group's drummer. White Women served as a gateway for Zedek to absorb the city's burgeoning music scene. "I remember when I first moved to town that there was a really interesting performance art, avant-garde, noise scene happening around Thayer Street," she notes, citing New York post-punk/no-wave staples like James Chance and Lydia Lunch, and Boston's The Girls and Bound & Gagged.
Then she was all in. She found herself in a flurry of new projects, bands like Dangerous Birds and Uzi, as well as a collective called Propellor Records, who would help release and distribute albums from local artists. This period yielded her friendship with Cosloy, who, as a teenager, was running a local zine called Conflict. He would later move to New York and take on a role at Homestead Records, where he began signing Boston bands en masse.
Zedek would also land in New York City for a few years in the late 1980s. She joined the already established avant-noise rock group Live Skull as the lead singer, receiving a crash course in the chaos of the prototypical DIY lifestyle. "I was working like four nights a week — everyone worked at night — and we'd rehearse during the day," she notes, adding that if the band wasn't on tour, they were probably recording, circulating an endless and exhausting grind.
After several years of cultivating burnout, Zedek, like many of her peers at that time, became overwhelmed with heroin and the darkness of the late-'80s East Village. Live Skull took a backseat as it slowly dissipated. "We just kind of imploded," she says. "I was having a lot of problems with drugs at that time, so I wasn't the most pleasant person to be around. That wasn't the whole reason though, it just kind of fell apart."
She considered her options: "At that point, I didn't really have a job, I didn't really have an apartment, I was pretty strung out on drugs. I had a friend [in Boston] that was like, 'Come back here and we'll help you get clean and you can stay with me.'" She wisely took the opportunity. "It took a little while for me to get my s--- together, but eventually I did."
After winding back up in Boston, Zedek reconnected with her old friend and former bandmate Chris Brokaw, who at the time was playing with drummer Arthur Johnson and bassist Sean O'Brien, both transplants from Athens, Georgia. The exploratory, guitar-laced jam session that ensued when the quartet first got together would be the igniting spark of Come, a stark departure from the noisy art world of New York City. The band's first written song, "Off To One Side," thrashed with a bluesy spirit. Zedek was reborn.
The first few years of Come were met with great critical admiration. "Don't Ask Don't Tell" exceeded expectations following the band's strong debut with "11:11," showing depth and integrity within the album's messaging. "It's kind of about being silenced," Zedek says, noting the parallels between the album's title, and the controversial military policy instituted during the Clinton administration. "I was really intrigued by that concept. It seems so American to me: 'Don't ask anyone because you don't want to know the real answer.' So it's kind of about secrets."
When asked for three words she would use to describe "Don't Ask Don't Tell," Zedek says, "That's really tough," looking around her room again, listening for whispered clues. She begins with "insular," and then "angry," two words I might have also used. "Tender," she finishes, a half-smile on her face.
The tender spirit that drives "Don't Ask Don't Tell" and its renewed expanded edition has rejuvenated what otherwise may have been a crystallized fossil of Boston's fertile indie rock scene. Perhaps overlooked by some of the more commercialized groups Boston has produced over the years — bands like Pixies and Throwing Muses — Come were an earnest and grounding force behind the great grunge boom; "Don't Ask Don't Tell" divulges that story in thunderous detail.
And with some upcoming shows with the original lineup, including two nights at Union Pool in Brooklyn, New York on Nov. 5 and 6, Zedek and company embark on a resurgence revitalized by the ruthless and perennial rock of Come. You can also catch Zedek live with her band, The Thalia Zedek Band, performing at Midway Cafe on Dec. 10 with Live Skull.