Here are the top 25 Massachusetts entries to NPR's Tiny Desk Contest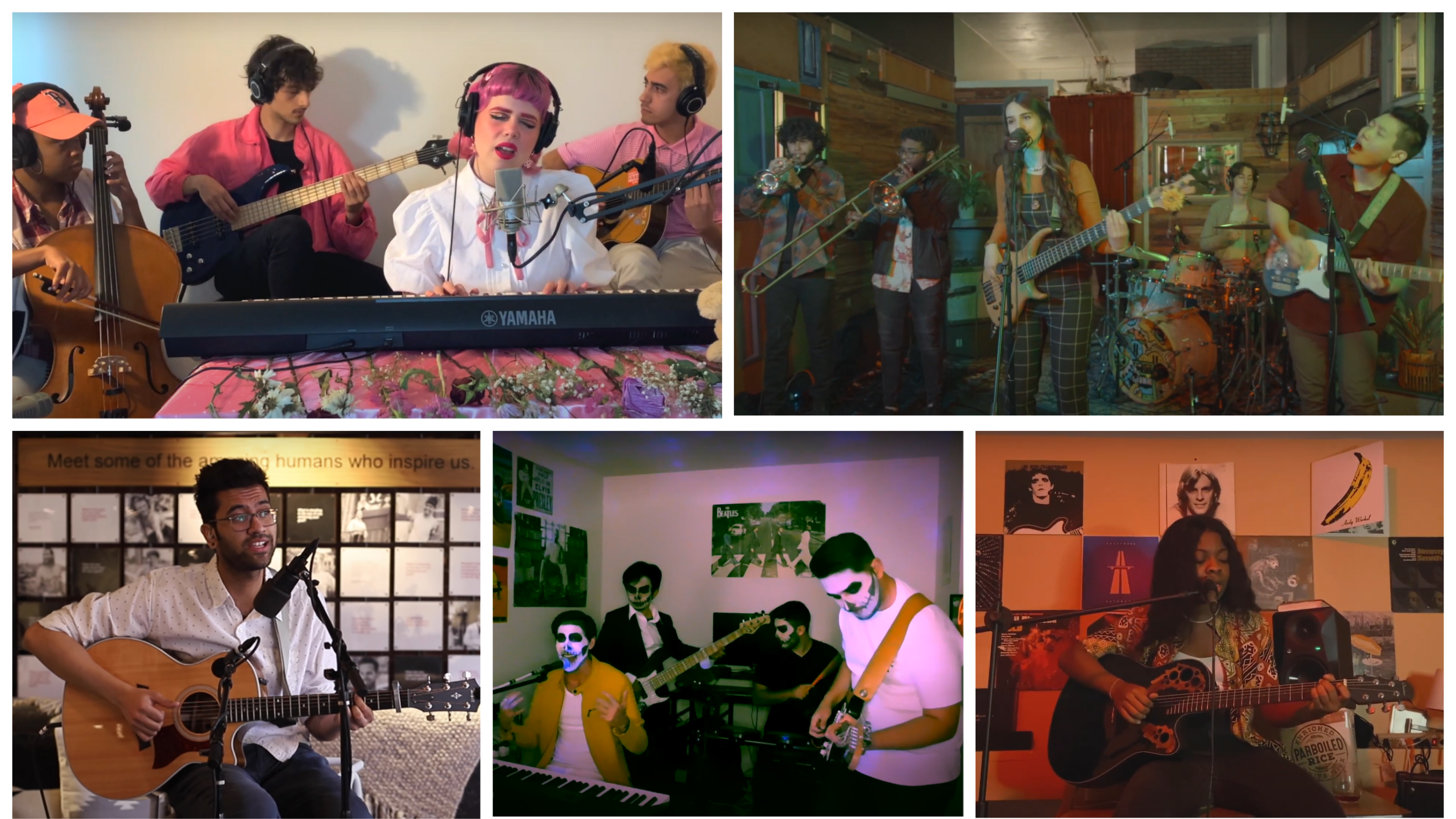 This article is more than 1 year old.
This is the fourth year we've scoured the Massachusetts entries to NPR Music's Tiny Desk Contest, looking for one — just one! — to feature as WBUR's favorite. The task becomes harder every year. How do you choose between salty garage rock riffs and sweet folk melodies? Between a full R&B band and someone's oddball electronic bedroom project? Between an astounding performance and the loveliest song you've ever heard?
The answer is: you don't. At least not in your heart, anyway.
All of this is to say that our five panelists (Dart Adams, Frances Forever, Peter Mulvey, Mano Sundaresan and myself) had our work cut out for us this year. The first step was to narrow down the field. I am proud to present the 25 finalists produced by our collective votes. Stay tuned to find out our panelists' favorite in just a few short days!
Abi Nav, "Olivia"
---
Alisa Amador, "Still Life"
---
Cammi McDermott, "Bad Habit"
---
EduArdo Omondi, "Red Light"
---
Eleanor Elektra, "Me and My Friends"
---
Hayley Reardon, "After You"
---
HEESU, "Me"
---
Kalliope Jones, "Bubblegum Heart"
---
Lady Pills, "What I Want"
---
manny moura, "high romance"
---
Mercedes Gala, "Dimelo Bien"
---
Miranda Rae, "Thinkin' Bout You"
---
Mom Rock, "Surely Nothing Really Matters In The End"
---
Naomi Westwater, "All Money i$ Dirty"
---
Palmyra, "Microwave Dinner"
---
Rachel Sumner, "Unrecorded Night"
---
Senseless Optimism, "Why?"
---
Shane Dylan, "Around Me"
---
Stephània, "Boy"
---
Taller Than Trees, "You Caught Me Off Guard"
---
The Q-Tip Bandits, "Happy"
---
Trash Rabbit, "Lab Jazz"
---
Vance A. Gilbert, "I Hope He's The One"
---
Varsha and Jack Mello, "Floating"
---
ximena, "baby beat"