From the Massachusetts Tiny Desk: Miranda Rae's R&B jam wants to slow it down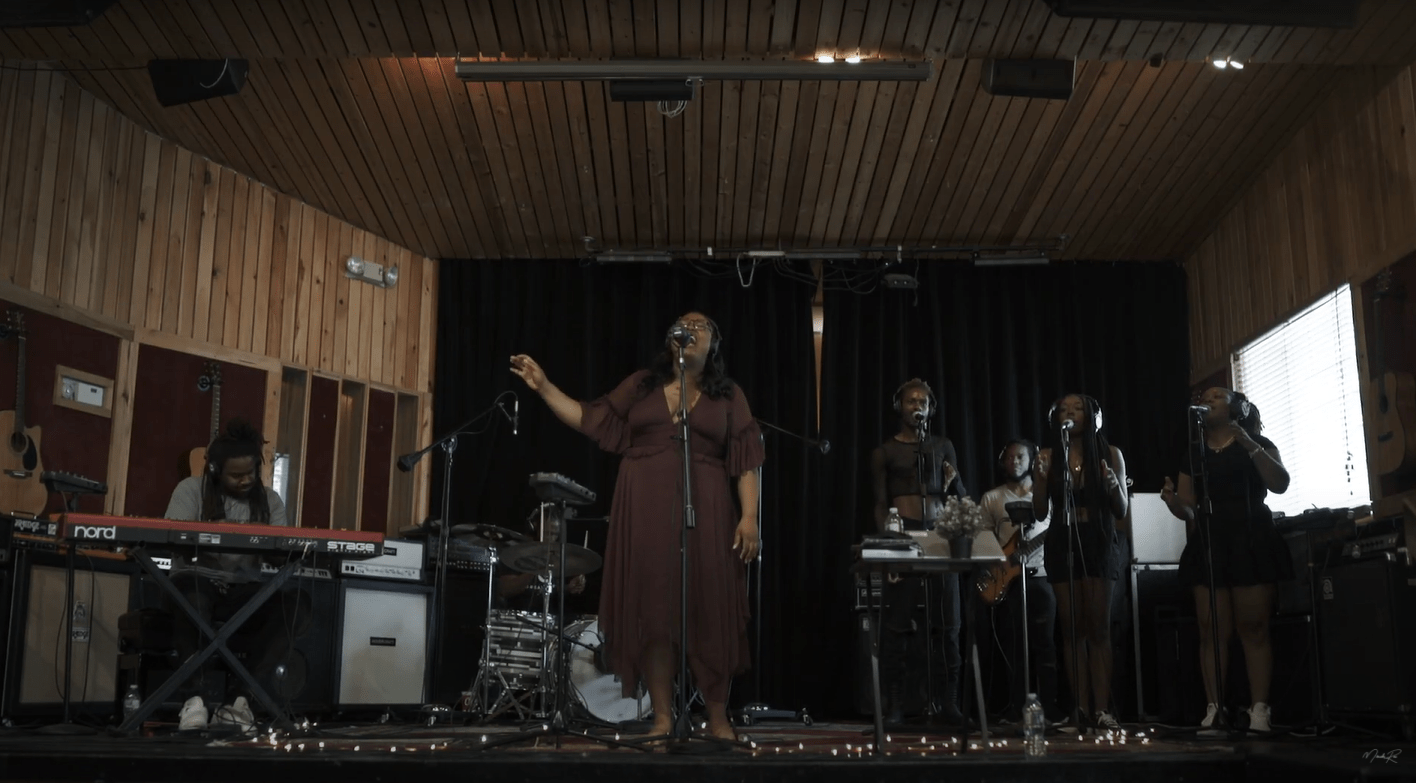 This article is more than 1 year old.
There were over 150 entries from Massachusetts to this year's NPR Tiny Desk Contest. Five panelists — Dart Adams, Frances Forever, Peter Mulvey, Mano Sundaresan and Amelia Mason — were tasked with choosing a favorite. But it's hard to pick just one. So as we prepare to reveal the panel's top choice, we're highlighting a few entries that left an impact.
---
It's not enough to have a voice like Miranda Rae's. You have to know how to wield it. When to hold back, and when to let go. And you have to know what you want to say.
In her Tiny Desk Contest submission, "Thinkin' Bout You," Miranda Rae is in command of her power. She deploys a big, velvety voice with restraint. "Thinkin' Bout You" is, after all, a song about desire — an R&B song in the truest sense. Its goal isn't to knock you over the head with a hook — it's to seduce. "Can we slow it down," Rae sings, voice snaking into a falsetto before settling back to earth. And so she conveys the depth of her feelings by deftly holding back just a little bit of what she yearns to express.
Rae grew up in Cambridge and has been releasing music for several years — she now has two EPs under her belt, along with a recent string of singles. Her video was certainly one of the most professional our panelists saw. The band delivers the kind of performance that makes you feel that you're in capable hands — calm and centered, leaving behind a warm, lingering glow.