Hothouse psychodrama 'The Power of the Dog' analyzes personas and performative masculinity
I thought I had this one all figured out. When director Jane Campion's first movie in 12 years, "The Power of the Dog," unspooled as the centerpiece selection of this year's New York Film Festival, I sat through the first 20 minutes or so with a sinking feeling in my gut. Her adaptation of Thomas Savage's 1967 novel stars Benedict Cumberbatch and Jesse Plemons as brothers Phil and George Burbank, hugely successful cattle ranchers in 1925 Montana. George is the brains of the operation and a bit of a dandy, while roughneck Phil does all the dirty work. You'd never guess it was the roaring '20s from looking at Phil, with his antiquated cowboy arrogance and Pig Pen hygiene habits. But when the little brother he cruelly calls "Fatso" befriends a whimpering, widowed innkeeper (Kirsten Dunst) and her effete teenage son (Kodi Smit-McPhee) I sighed, settling in for what I assumed would be a shopworn battle between outmoded macho posturing and the civilizing influence of modernity. This silly critic should have known that Jane Campion films are never so simple.
"The Power of the Dog" blossoms into something far stranger and more seductive than its synopsis might suggest, a hothouse psychodrama about performative masculinity and the personas we put on so as not to feel so alone. It's a menacing movie, thick with an atmosphere of lurid homoeroticism and repressed longing. So many years have passed since her aching 2009 John Keats biopic "Bright Star" that it's easy to forget what an intensely tactile filmmaker Campion is, how the rugged and forbidding environments inform her characters' interior lives. With the barren, otherworldly hills of New Zealand standing in for frontier Montana, Campion and cinematographer Ari Wegner conjure a range where nobody feels at home. It's a brutal, lonely life out here, even in this massive mansion where George brings in a baby grand. (Beware gifts of pianos in Jane Campion pictures. There are always strings attached.)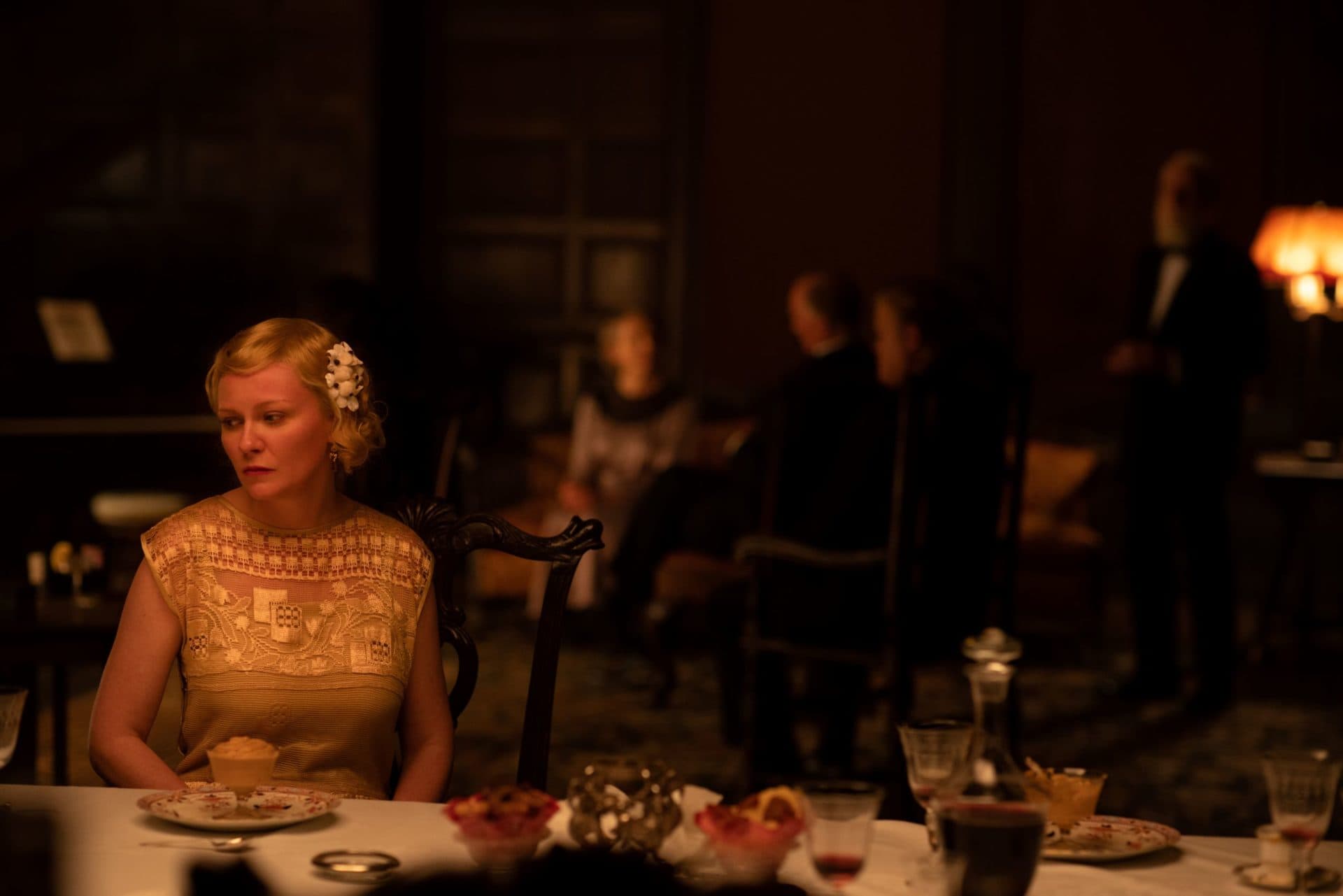 Given his Poindexter persona and name out of a Dickens novel, Cumberbatch might strike you as a strange choice for a rugged American cowboy, especially one so swaggeringly sadistic as Phil. But then Campion has always had a knack for counterintuitive casting, turning Harvey Keitel into an unlikely sex symbol in her 1993 masterpiece "The Piano" and finding the kinky side of Meg Ryan for her deeply underrated 2003 erotic thriller "In the Cut." I'll confess to having a little trouble adjusting to Cumberbatch's performance in the early going, as Phil's boorishness is so overly emphatic, and there's something slightly ridiculous about his bowlegged stride in those billowing chaps. But the more we learn about the character the more it makes sense, discovering that Phil had been a classics major at Yale, and the snarling outdoorsman affectations — refusing to bathe, not wearing gloves while doing dangerous ranch work — are the put-ons of a privileged kid aching for "authenticity." As is his cruelty.
He makes a hearty sport out of terrorizing Dunst's tremulous widow, seeing her as a gold-digger and an interloper taking advantage of his clueless kid brother. As the aptly named Rose, Dunst delivers a variation on her extraordinary performance in Sofia Coppola's "The Beguiled," playing a woman well aware of the rapidly diminishing options available to her and realizing she needs to settle soon, before she wilts. (Kirsten Dunst cornering the market on spinster roles makes me feel so old I will now go wither into dust.) But Phil saves most of his bile for her son Peter, played with lanky, star-making assurance by the former child actor Smit-McPhee.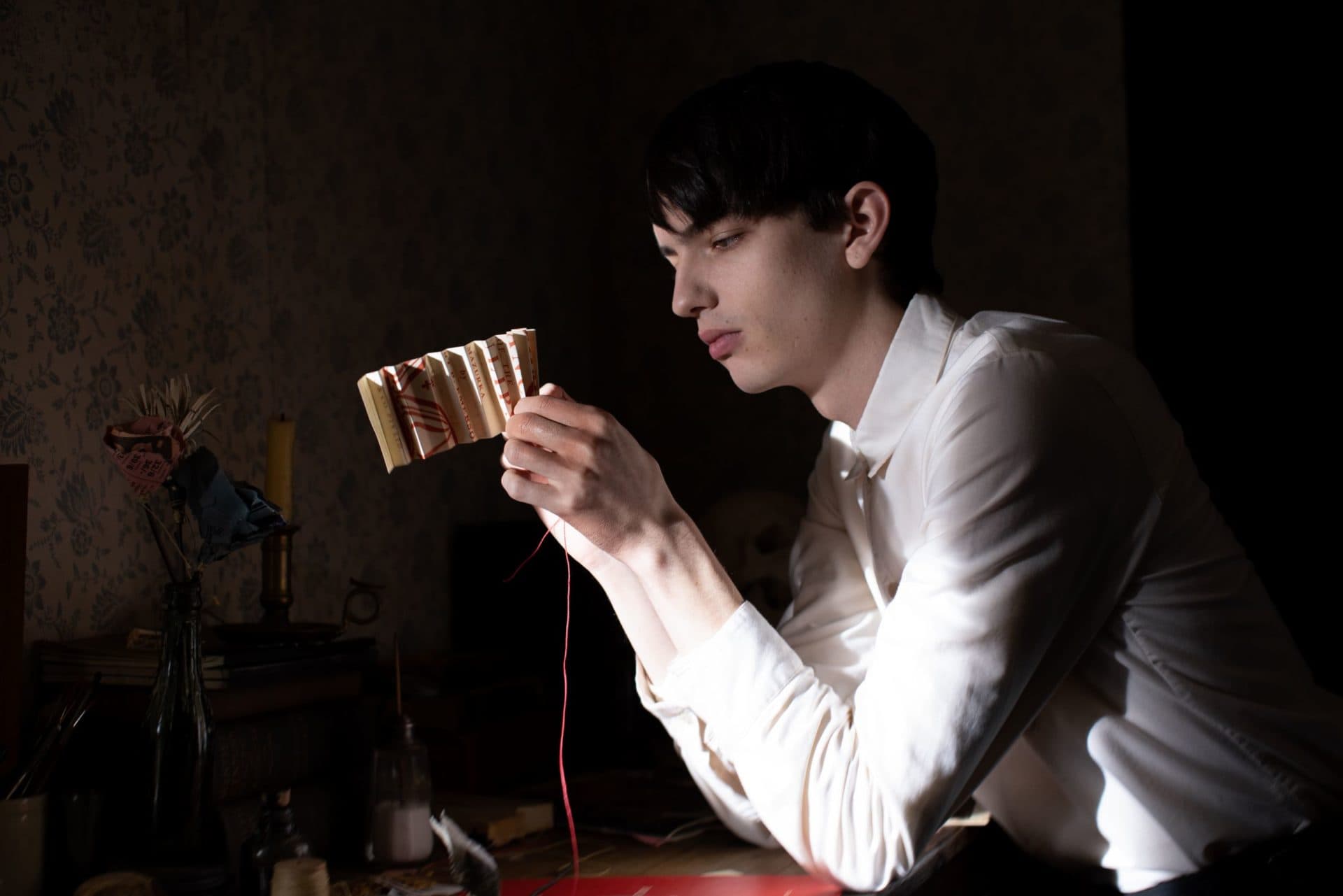 An aspiring surgeon, Peter is fond of making paper flowers and retires to the yard with his hula hoop when feeling stressed. Phil and the brawny ranch hands call him "Ms. Nancy Boy" and other, unprintable homophobic slurs, notably while bathing together and engaging in other acts of peacocking machismo that bring to mind the line from Hamlet about how methinks they doth protest too much. There's a stash of manly muscle magazines out in them there woods, and the impassioned manner in which Phil speaks of his deceased cowboy mentor Bronco Henry should raise some eyebrows. It certainly catches Peter's attention.
Unfolding like a cross between Howard Hawks' "Red River" and Yukio Mishima's "The Sailor Who Fell from Grace with the Sea," "The Power of the Dog" becomes an almost unbearably suspenseful experience, with the characters gradually swallowed up by encroaching shadows while the pizzicato strings of Jonny Greenwood's score pluck away at the audience's last nerve. Obviously ecstatic to be making a Western, Campion plays around with John Ford's signature shots, perversely positioning characters in doorways and shooting them through windows to expand and contract the widescreen frame. (The movie was made for Netflix but will play in local theaters for two weeks before it premieres on the streaming service. Wegner's cinematography begs to be seen on the biggest screen possible, and I doubt the picture's slow, suggestive rhythms will be nearly as hypnotic at home.)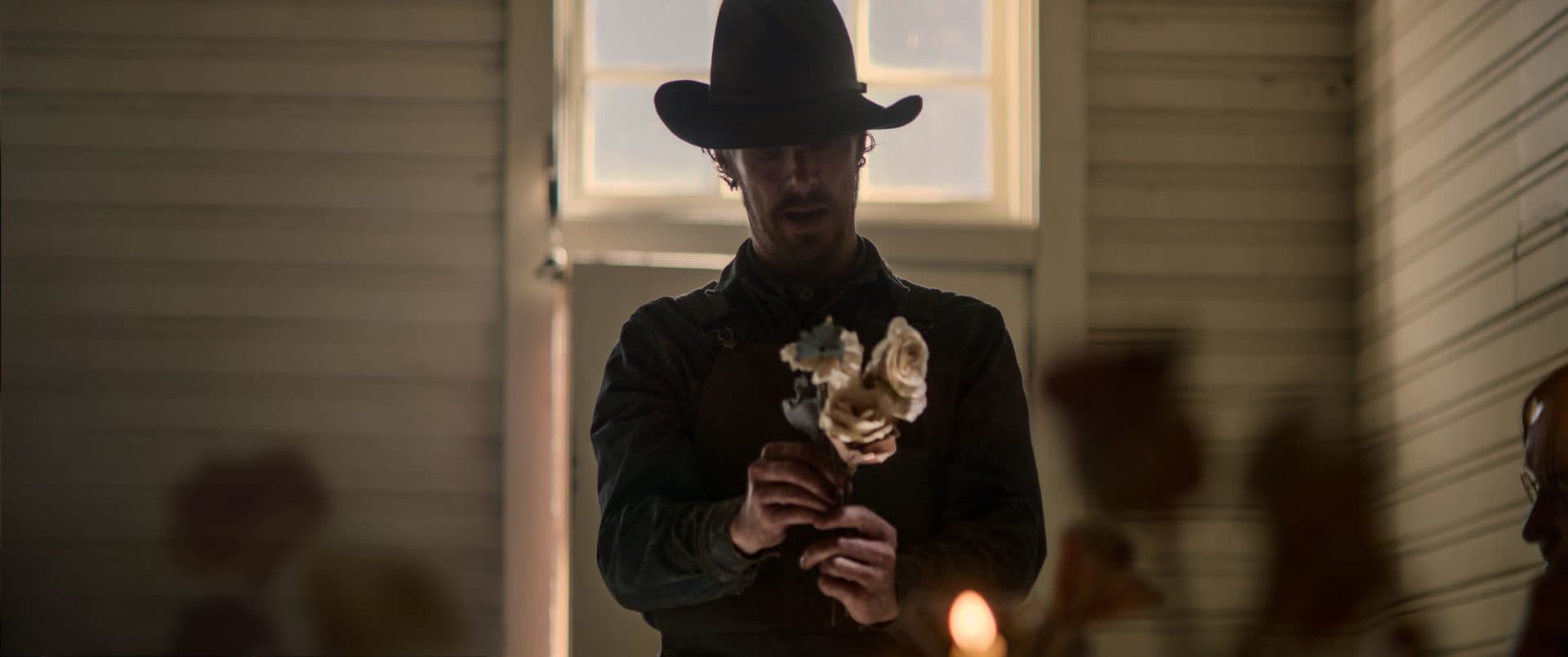 A few early reviews have called Cumberbatch's Phil Burbank one of the year's great movie villains, a reading I find overly simplistic, no matter how terrifying his presence may be. He's one of the saddest characters I've seen in ages, his cruelty an overcompensation for what he fears most inside himself. Phil is, in many ways, just as trapped as Dunst's heartsick Rose or any of these other characters, all of them play-acting out the roles they're stuck with on this big, empty ranch in the middle of nowhere.
---
"The Power of the Dog" opens Wednesday, Nov. 17 at the Coolidge Corner Theatre and Kendall Square Cinema. It starts streaming on Netflix Wednesday, Dec. 1.