Paul Thomas Anderson's 'Licorice Pizza' captures two characters on the cusp of adulthood in 1973 California
Writer-director Paul Thomas Anderson's loosest and loopiest picture, "Licorice Pizza," is also his most endearing. It's a half-remembered Southern California haze of tall tales and goofy grins set on the cusp of adulthood for two characters in the summer of 1973, when the country was going through its own growing pains. No life lessons are learned and there's no moral to the story that I can surmise, at least not beyond the director's deep appreciation of faded fads, forgotten pop songs and evenings that stretch out into the night with endless possibilities for adventure. It's a thrilling movie to watch, unpredictably hurtling itself forward with the headlong rush of two young people who can't wait for their lives to begin. I didn't want it to end.
This is in many ways a family affair, starring Cooper Hoffman — the teenage son of Anderson's dearly missed muse and collaborator Philip Seymour Hoffman, who appeared in five of the director's films — in his first movie role as Gary Valentine, a fast-talking, 15-year-old child actor quickly aging out of his occupation. Gary's got the precocious patter of a young professional who's been schmoozing with adults at auditions since he was in diapers, which is what gives him the nerve to start hitting on the tart, 25-year-old photographer's assistant Alana Kane while waiting in line to get his yearbook picture taken. He talks an awfully good game, even though she's having none of it.

This elusive object of Gary's affection is played by musician Alana Haim, also in her first movie, though she's appeared in several music videos Anderson directed for Haim, the bouncy pop trio Alana fronts with her sisters Este and Danielle. (The Haim girls' mother was Anderson's grade school art teacher, on whom he had a ridiculous crush that may or may not have inspired Gary's age-inappropriate ardor. Like I said, this is a family affair.) He doesn't woo Alana so much as wear her down into joining him at Tail o' the Cock, one of the San Fernando Valley's mustiest, most mahogany steakhouses, where Gary holds court amid the regulars four times his age. She's as surprised that she shows up as we are.
What follows is more than a friendship but not quite a romance, as Gary and Alana are constantly drawing and redrawing the boundaries of their relationship, which in its ongoing power struggles sometimes recalls a less poisonous version of Anderson's previous picture, "Phantom Thread." Gary's a natural born hustler, improbably reinventing himself as a successful waterbed salesman and pinball arcade impresario despite not being old enough to drive. Alana's struggling to find a foothold in the world, and could probably use some of Gary's gumption. She knows she's too old to still be wondering what she wants to do with her life, but she also knows that whatever she's doing isn't it. Anderson sees these characters not just affectionately but adoringly, letting his camera linger on their perfectly imperfect faces and awkward asides. (What a relief to watch a movie in which everybody doesn't have the same noses and teeth.) These are two of the most appealing debuts in recent memory.
The neat thing about the San Fernando Valley setting is that it's close enough to Hollywood for commuters but far enough away that it can still feel like a stagnant suburbia. Anderson's always had an affinity for strivers stranded in the outer boroughs of show business (his father Ernie was a TV announcer and late night horror movie host) and everyone in "Licorice Pizza" is, to some extent or another, faking it until they make it. This is Anderson's fourth picture to take place in the Valley, and Gary and Alana's misfit misadventures call to mind the freewheeling first hour of "Boogie Nights" (before cocaine and the 1980s brought everything crashing down) coupled with the woozy romanticism of his "Punch-Drunk Love."

It sometimes feels like a dream, with Anderson's camera constantly close-up on Gary and Alana's faces and the background a blur behind them. These two are always running, both toward and away from each other, continually careening somewhere and nowhere as we glide alongside them. The movie doesn't build along a conventional plot structure so much as it hurls itself from one antic anecdote into the next. The film's wildest sequences were inspired by the true-life tales of Anderson's pal, former child actor turned movie producer Gary Goetzman, but most of the names have been changed to protect the not-so innocent. Except for Hollywood hairdresser and holy terror Jon Peters, played here by a feral Bradley Cooper, full of messianic, skirt-chasing fervor while screaming about his girlfriend, Barbra Streisand.
Men behave quite badly in this picture, as one might expect from something set in 1973. Alana feels comfortable with Gary's immature adulation because at least he's not a creep like the sleazy photographer slapping her bottom at work, or the buffoon (John Michael Higgins) running a Japanese restaurant who makes all his waitresses dress up like geishas and speaks to Asians in an exaggerated, offensive accent. (No wonder his wives keep leaving him.) For my money, the funniest of these interludes features Sean Penn as a fading matinee idol modeled on William Holden. Alana is auditioning for a film that sounds suspiciously like "Breezy," the 1973 Clint Eastwood-directed romance in which Holden falls for a hippie chick a fraction of his age, and the boozebag star takes her out for a drunken dinner at Tail o' the Cock that descends into madness upon the arrival of Tom Waits as his old Hollywood barfly buddy.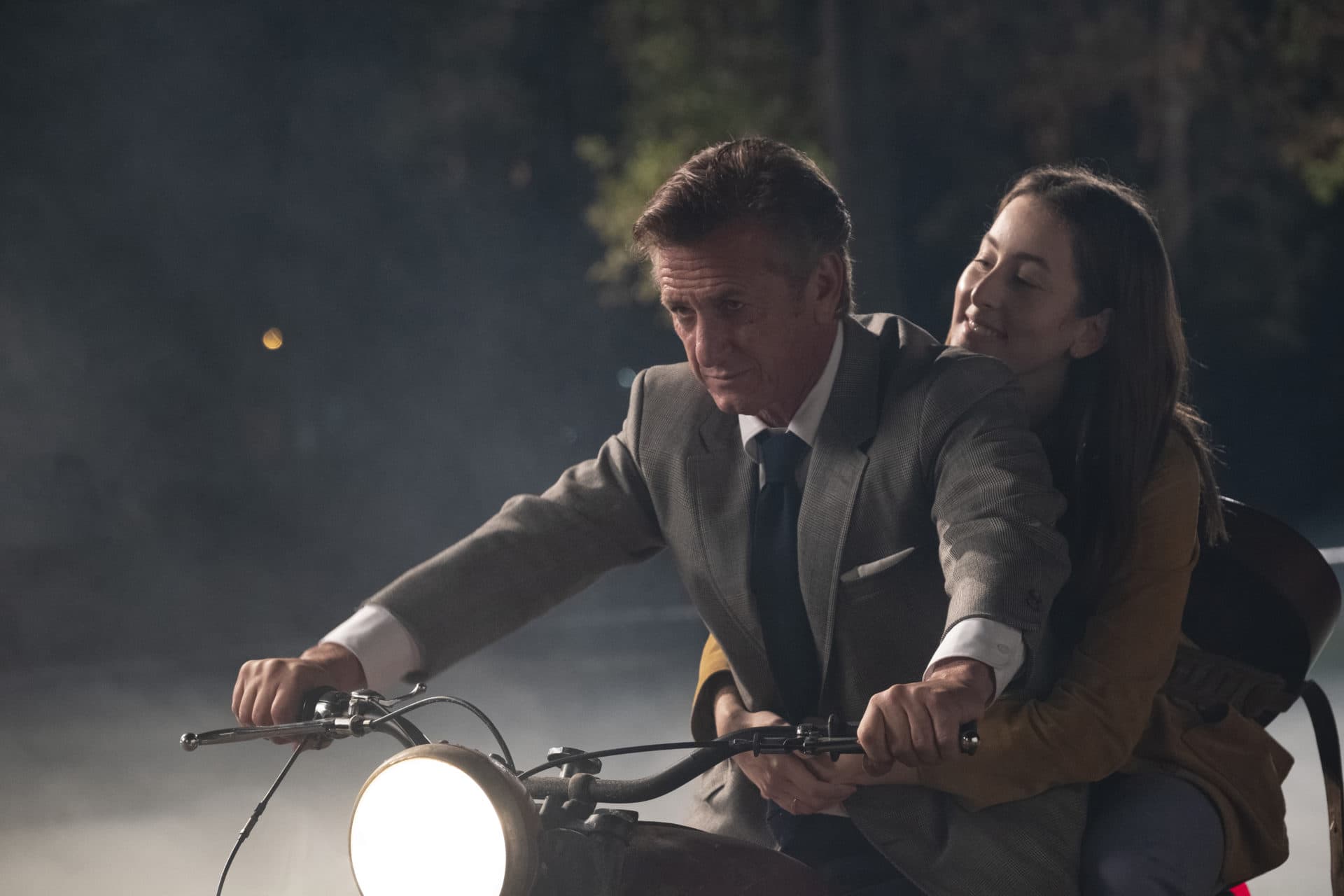 It's been so long since Penn has played comedy you forget how magnificent he can be at it, while also noting it's probably not much of a stretch for him to portray a movie star who takes himself too seriously. He and Waits get so sozzled they forget Alana's even at the table with them, and I can't help thinking of the scene as the filmmaker's mea culpa for that story his ex-girlfriend Fiona Apple told the New Yorker last year about "one excruciating night" she spent locked in a private screening room with Anderson and Quentin Tarantino while they snorted coke and talked about themselves. (Again, the movie feels like a family affair.)
Events chronicled herein stubbornly refuse to take the shape of any thesis statement and none are called back for plotted payoffs at the end. Instead, these scenes feel remembered the way you probably remember a lot of your own escapades from that age — some crazy stuff happened one night and then it was on to the next thing. The sun-dappled, beautifully textured 35 mm cinematography appears to have already pre-faded like a memory you're halfway to forgetting. Like its title — slang for vinyl LPs and the name of a long defunct California record store chain — "Licorice Pizza" is steeped in obsolete cultural ephemera such as waterbeds, pinball machines and a soundtrack full of one-hit-wonders and novelty tunes. There's something wistful about how fleeting it all feels. As soon as the movie was over I wanted to watch it again.
---
"Licorice Pizza" opens Friday, Dec. 24 on 70 mm film at the Coolidge Corner Theatre, on 35mm film at the Somerville Theatre and will be projected digitally at other area cinemas.