Wu says Boston ready to enforce vaccine mandate after union compromise talks fall apart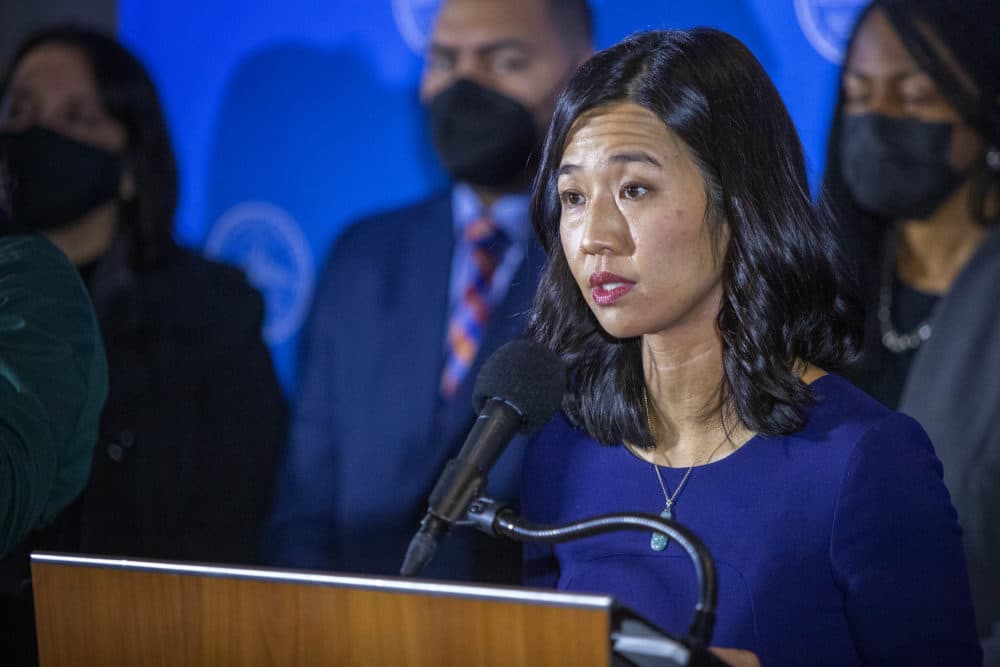 Boston Mayor Michelle Wu says the city is ready to enforce its COVID-19 vaccine mandate for municipal employees after a compromise proposal with public safety unions fell apart over the weekend.
The city offered to include a testing option for those not vaccinated — that would only scale up to a full vaccine mandate during coronavirus surges.
The proposal would also require all new hires be vaccinated.
"We did not reach an agreement, and as of now, the city stands ready to move forward with our full vaccination policy," Wu said in an interview Sunday.
Unions representing first responders have gone to court, arguing the order violates their collective bargaining rights.
The policy remains on hold while it's being considered by an appellate judge.
Wu said she's disappointed the city couldn't reach a deal with union representatives Friday.
"It's frustrating," she said. "We're talking about the single-best way to end this pandemic, protect our communities, protect our workforce and the public — is to get vaccinated."
A spokesperson for the Boston Police Superior Officers Federation said they will continue to consider all options in challenging the mandate.
The spokesperson said the union also continues "to condemn any disrespectful behavior towards the Mayor and other elected officials." Protesters carrying drums and whistles have made regular appearances outside Wu's Roslindale home in recent weeks.