Kelvin Dinkins, Jr., the A.R.T.'s newly-named executive director, embraces 'joyful accountability'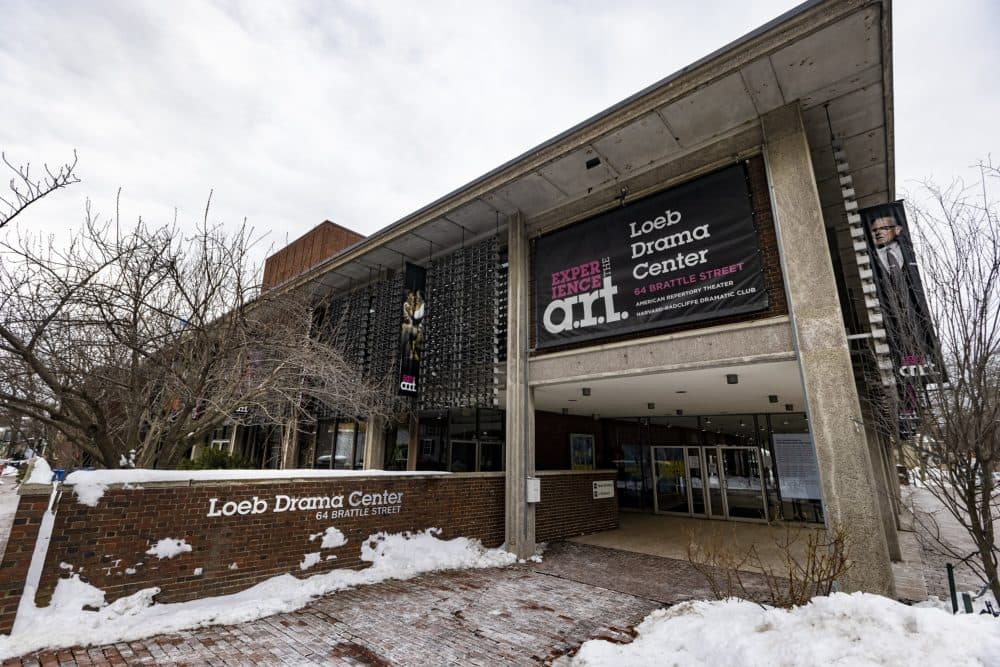 After an 11-month search Harvard University and the American Repertory Theater have appointed Kelvin Dinkins, Jr. as the American Repertory Theater's new executive director.
The 35-year-old will head to Boston from Connecticut after wrapping up as general manager of Yale Repertory Theater, as well as assistant dean and acting chair of theater management at the university's David Geffen School of Drama.
At the school, Dinkins also mentored students and taught courses in crisis recovery and anti-racist theater. As a vocal champion for "transformational culture," he holds high hopes for the A.R.T. becoming a model for the industry.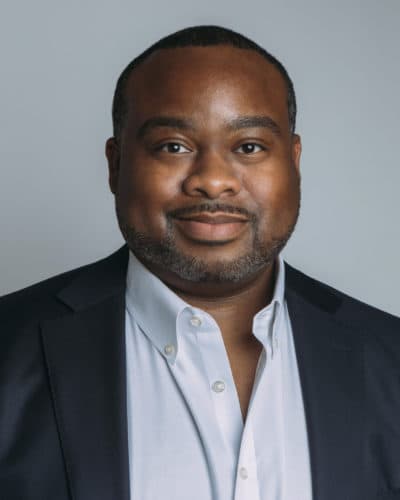 "I feel like I've been working my entire entire career up to this moment," Dinkins said over Zoom. "And this really is the perfect opportunity to mesh my passion, my business experience and my leadership with a theater that is willing to embrace that."
Dinkins has long dreamed of leading a major regional theater like the A.R.T., and his aspirations are rooted in deep passion for what local theaters offer communities.
"I believe in the work," he explained. "The way it shaped and molded my life are things I want to do for audiences, for young people, for older generations to come back into theater and find themselves, find a story, find an experience, find a community."
The drama bug bit Dinkins when he was a high school student in the Georgia mountains. After enrolling at Princeton, he figured he'd have to give theater up to "get serious about the world" and started studying economics.
But the stage's siren call drew Dinkins back, and his first taste of arts administration was running a summer stock theater his junior year. He's been teaching about and working in behind-the-scenes leadership ever since, including as general manager at the Two River Theater in Red Bank, New Jersey, and associate general manager at Intiman Theatre in Seattle.
Dinkins comes to his new job as the arts industry is rebuilding itself from the pandemic's widespread, enduring damage. He said he's planning a strategic analysis to foster long-term financial longevity for the A.R.T. that's also equitable and intentionally inclusive.
"How do we build more accessible spaces for our diverse communities so that there is access and a true and genuine invitation?" he asked.
That question is close to Dinkins' heart. He sits on boards for the Theatre Communications Group (TCG) and the League of Resident Theatres (LORT), the latter of which he also co-chairs the equity, diversity and inclusion committee.
In the theater's announcement A.R.T. board chair and co-chair of the executive director search committee Andrew Ory said:
"In searching for A.R.T.'s next Executive Director, we were seeking a dynamic partner for Diane [Paulus] to collaboratively shape the institution's strategic vision, support its artistic ambition, and lead us into the future. We have found this partner in Kelvin, who will not only be critically important to A.R.T., but also to the American theater as an industry leader for years to come. We are so fortunate to gain his perspective, managerial experience, and leadership at this pivotal moment for our organization."
Dinkins said institutions navigating this unprecedented moment of accountability need to seriously examine how they've been oppressive to marginalized or underrespresented groups. He added that investing in restorative practices have to be part of the business model now, including at the A.R.T.
"We have a higher calling as a 501-C3 organization that is developed for the public good," Dinkins said. "What that is now is more than just our season of programing; it is in how we build relationships from the board, to volunteers, to staff, to our community partners."
"So even if there's a transgression, there's a conflict, there's a moment of disagreement ... we can still be joyfully committed to being accountable for how we act ... and how we actually repair relationships."

Kelvin Dinkins, Jr.
Dinkins' role replaces the theater's executive producer position, which was formerly held by Diane Borger. She left the organization last spring. Now Dinkins will co-lead with artistic director Diane Paulus who, in the A.R.T.'s announcement, said she's thrilled.
"Kelvin's leadership in the American theater is rooted in a deep sense of values and humanity, vast pedagogical and managerial experience, and a passionate love of theater," Paulus said. "I am very excited to work with him on building a transformative future for the A.R.T., especially as we plan for our new home in Allston."
Dinkins said a lot of his energy will be dedicated to creating a strong sense of community at the A.R.T.'s planned center for theater research and performance – both inside and outside of its walls. He's relieved the organization has already started creating equity action plans with Lisa Yancey Consulting. While changing outdated structures and culture is a challenging process, for Dinkins its also a practice of "joyful accountability."
"So even if there's a transgression, there's a conflict, there's a moment of disagreement – as often happens in the world of theater," he explained, "we can still be joyfully committed to being accountable for how we act, and how we behave, and how we actually repair relationships."
Dinkins said he gets wary when he hears the word "diversity" in the context of racial representation. Creating true equity is a complicated goal that, in theater, encompasses everything from the work environment to how an audience member feels when the moment they walk through the door. Targeting or tokenizing should never be part of those relationships, Dinkins explained, and the exchanges needs to be reciprocal.
"That is what I'm focused on," he said, "rather than benchmarks, or saying that there needs to be this much representation, or that we need to reflect any one part of the community."
Putting the building blocks in place for purposeful collaboration that has the power to change people's lives is one of the many big tasks ahead for Dinkins. But pushing boundaries is part of the A.R.T.'s mission, he added.
"I think as you push boundaries, you become more inclusive – and that's the value that I think is is most necessary in doing this work – because it is a joyful art form. We bring people together in a space, and that's something Netflix doesn't do, right?"
Dinkins will start his job at the A.R.T. on June 1 after relocating to the Boston area with his two chihuahua-terrier mix rescue dogs, Hera and Zeus.
This article was originally published on March 01, 2022.