Feds institute 'emergency' lobster closure to protect right whales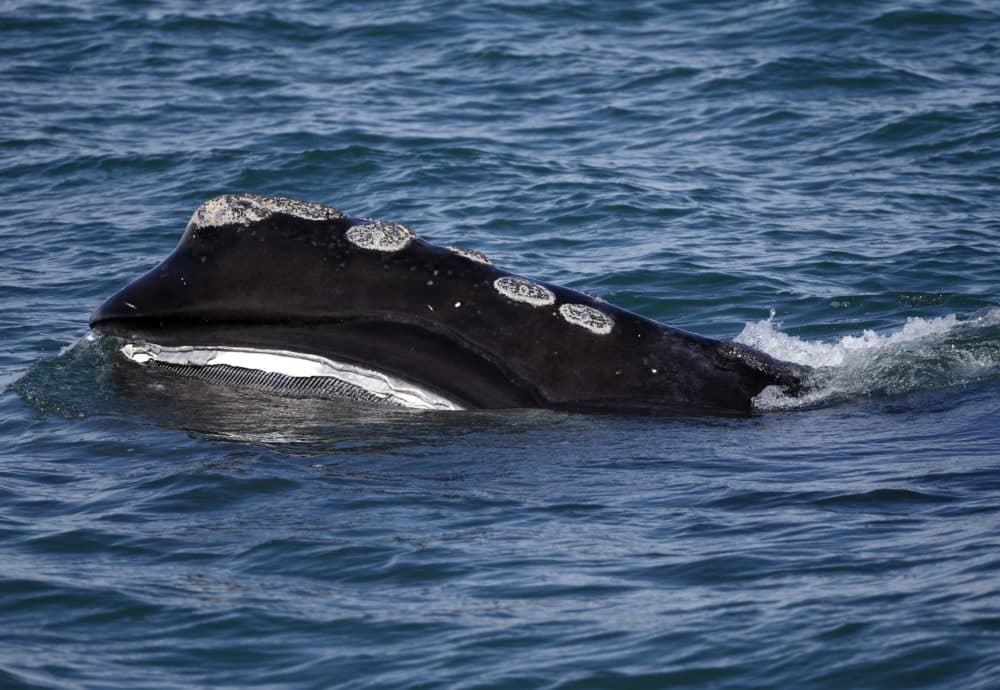 The federal government will close an additional 200 square miles off the coast of Massachusetts to lobster and Jonah crab fishing in April to protect endangered right whales.
The National Oceanographic and Atmospheric Administration (NOAA) is closing the area on an "emergency" basis, without taking public comment — a move that frustrates lobstermen already contending with extensive fishing restrictions.
Much of the water off Massachusetts is closed to lobstering from February through April, when the whales are feeding in the area. But a "wedge" of federal water between two closed areas remains open.
Federal regulators say the high density of fishing lines there now poses an "imminent entanglement threat" to endangered North Atlantic right whales. Any fishermen with traps in the area must now remove them.
There are only about 336 North Atlantic right whales left in the world, and entanglement with fishing gear is a leading cause of death for the whales.
Massachusetts Lobstermen's Association Executive Director Beth Casoni said she recognized that the "wedge" of federal water is particularly dangerous for right whales.
"If there's an entanglement of serious injury or mortality attributed to the American lobster fishery, it's not going to be good for anyone, anywhere," she said.
But Casoni said she was worried by NOAA closing the waters through an emergency order.
"It's concerning because there's no end in sight," she said. "If this is the first closure, from where we sit, it most likely won't be the last closure."
And "there's not much more water left," she noted.
The closures are set to begin lifting in May, when right whales typically depart Cape Code Bay.