Wu launches committee to deliver rent control policy recommendations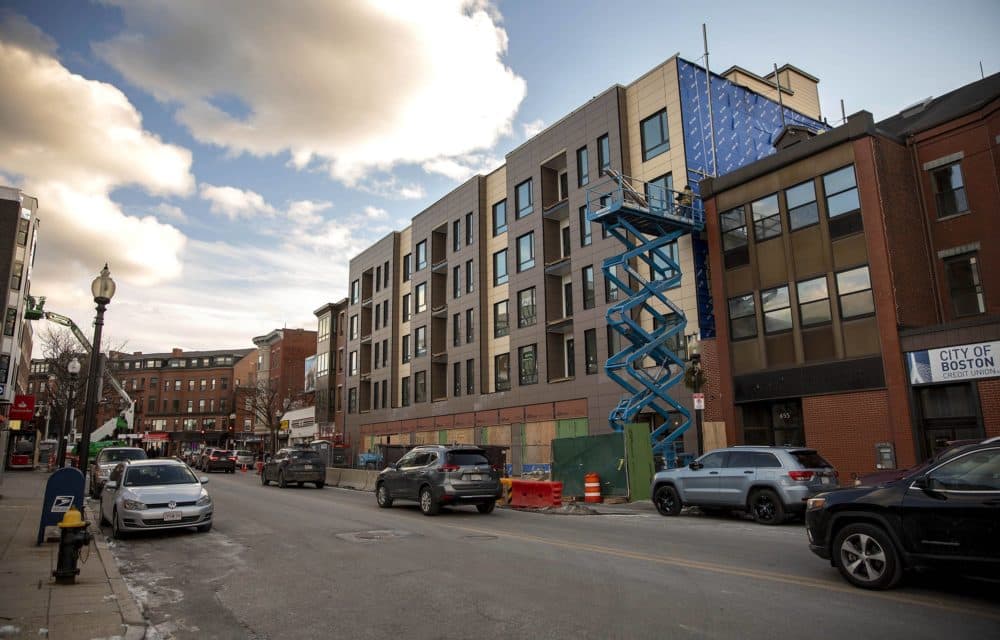 Boston is taking another step toward "rent stabilization."
Mayor Michelle Wu announced Thursday the members of an advisory committee tasked with recommending ways Boston can limit increasing rents. Recent data show Boston has maintained its status as one of the nation's most expensive rental markets.
The committee's recommendations will be used to develop a legislative plan to be delivered before the next session begins on Beacon Hill in January, Wu said.
Most of the committee's 23 members are housing advocates and community organizers. But it also includes Curtis Kemeny, a market-rate developer and head of Boston Residential Group.
Rent stabilization is highly controversial, Kemeny said at the Roxbury press conference where Wu made the announcement. But he added it can be defined in many ways.
"The concept deserves careful consideration and thoughtful debate," Kemeny said.
While some advocates for landlords say rent limits would inhibit housing production, others say it could be done in a way that doesn't cut into future development.
One form of rent stabilization — a term largely interchangeable with rent control — could include the city subsidizing landlords. Wu said rent control is already subsidized in the form of federal payments for income-restricted housing developments. And she said now, any type of policy is on the table.
"There's really no limits to what this group is empowered to discuss and put forward," Wu said.
State Sen. Lydia Edwards of East Boston argued at the event that Wu has a mandate to pursue rent control in the city.
"She ran on that, and she won on that," said Edwards, who previously served alongside Wu on the Boston City Council.
Rents are "out of control," Edwards said, calling it a problem Boston created and one that only the city can fix.
Rent control was narrowly defeated in a statewide referendum in 1994. Wu has said that instead of trying to overturn the state ban, she could seek a "carve-out" that would allow Boston, and possibly a handful of aligned cities, to establish their own policies.
Advocates say that would be easier to achieve with a Democratic governor in the State House.