14 transformational theater productions to attend this spring
Spring is full of promise; the allure of sun-filled days lifts the spirits and begs all to witness nature's transformation. Theater, too, offers a kind of transformation where playwrights have the power to take life's bruises, joys, societal pressures, and more and alchemize it for the stage. And this season, several works promise to do just that, from family-centered "Don't Eat the Mangos" to "Our Daughters Like Pillars" and the conservation-focused "Sea Sick." Here's a list of 14 shows where some of the characters and perhaps the playwrights themselves are reclaiming their lives' narratives and crafting new beginnings of their own.
March 18-April 2
In the Tony Award-winning hip-hop musical "Freestyle Love Supreme," by Thomas Kail, Lin-Manuel Miranda ("Hamilton, "In the Heights") and Anthony Veneziale, audiences go on an improvisational musical journey. The much-lauded play received a special Tony Award — presented to outstanding productions, artists, and organizations that do not fall into any competitive categories — for improvisation. Audiences take part by offering suggestions for the performers to riff off of in addition to their full-length musical numbers making the show a unique experience every night.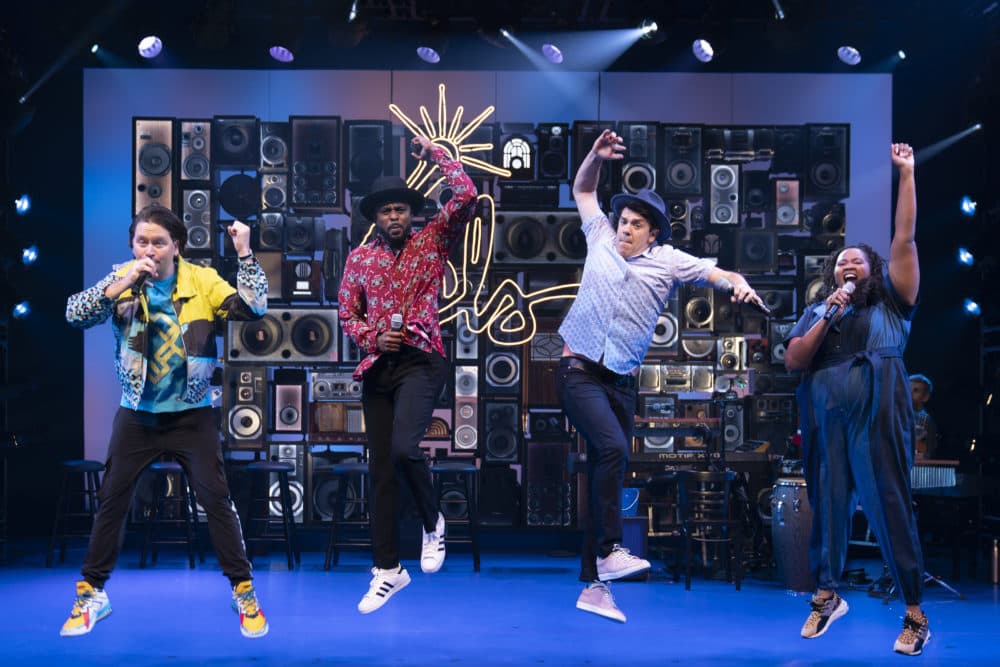 ---
'AntigonX'
Wilbury Theatre Group
March 31-April 10
Sophocles' "Antigone" gets a queer, sci-fi-ish, Latinx makeover in this world premiere created by Shey 'Rí Acu' Rivera Ríos and directed by Jackie Davis. In an altar space between dimensions dubbed the Motherboard of Ancestral Technologies, audiences will meet Tiresias, a lightworker who activates the Motherboard and awakens the spirits of Antigone and Ismene, who share their story of love, grief and responsibility. The show will premiere at the Wilbury and later travel to the Magdalena Festival produced by Double Edge Theater in Ashfield, Massachusetts, for performances through April 24.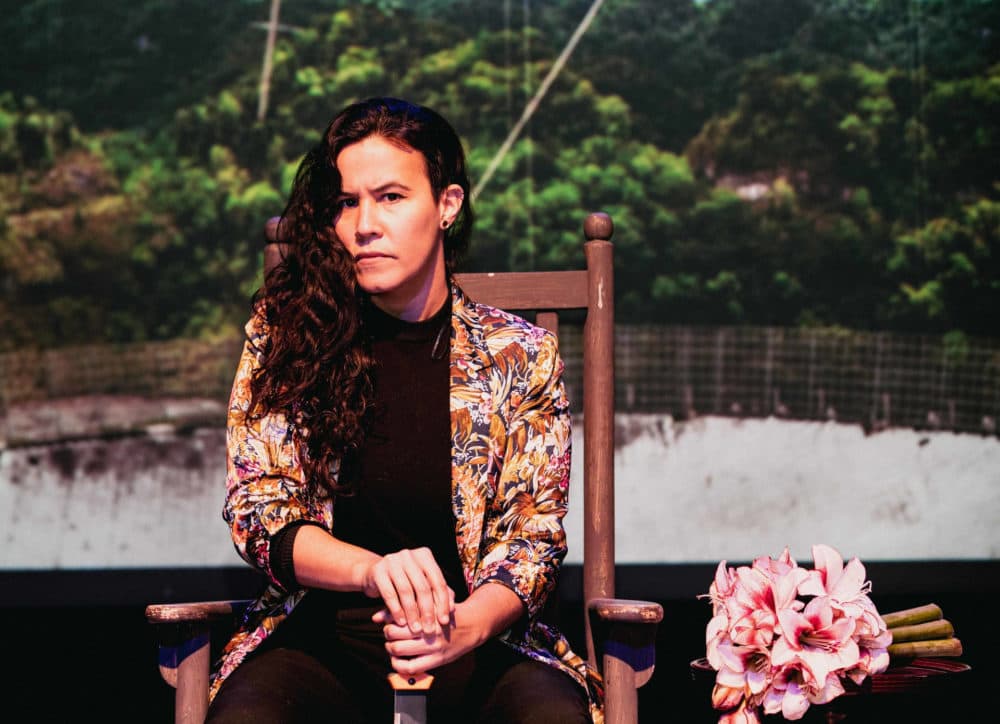 ---
April 5-17
Class, race, rape. In Harper Lee's Pulitzer Prize-winning novel "To Kill a Mockingbird," an alleged rape of a white woman by a Black man in Maycomb, Alabama, shakes up the town, especially when a white lawyer defends the accused. Lee's successful story published in 1960 was adapted for film in 1962, and Mary Badham, who played Scout in the movie, is the mean neighbor in this touring production. Academy and Emmy Award-winner Aaron Sorkin adapted the work for the stage, which premiered in 2018 to much critical acclaim.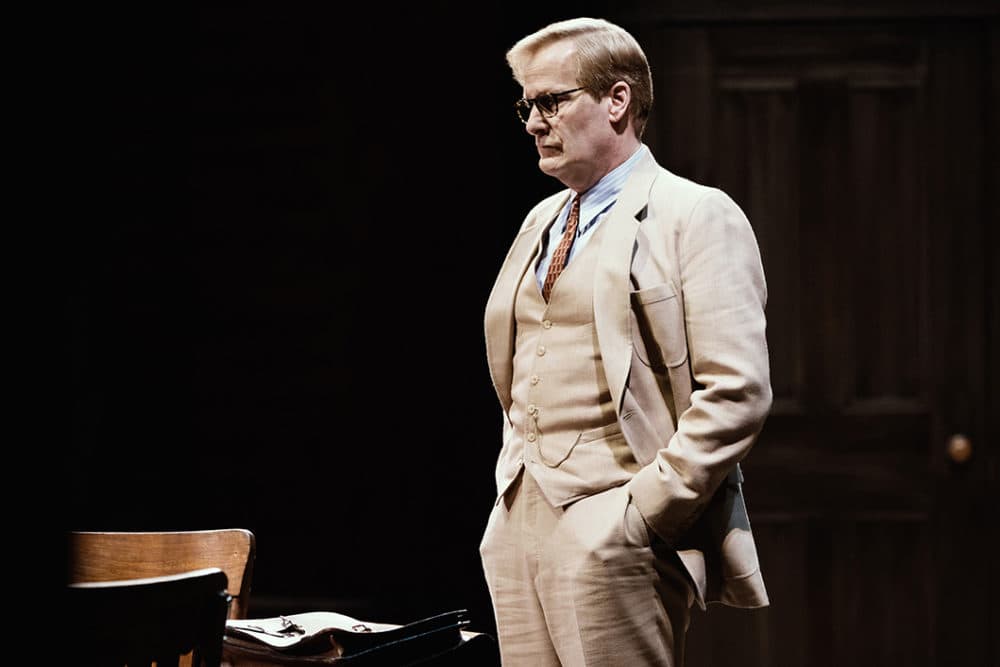 ---
'Beasts'
Boston Playwrights' Theatre
April 7-17
When artist Judy pays a visit to her pregnant sister, Fran, in the suburbs unexpectedly, drama and secrets are unearthed. Cayenne Douglass' play explores the loneliness surrounding pregnancy and the chaos of womanhood. Douglass says she was moved to write this play because she found herself at the center of conversations with friends regarding feelings around pregnancy.
The plays in "Boston Playwrights' Theatre's 2021-22 season were written by the Boston University M.F.A. Playwriting Program class of 2021. Initially slated for the 2020-2021 season, the productions were postponed due to the coronavirus pandemic. The plays are co-produced with the Boston University College of Fine Arts School of Theatre as part of its New Play Initiative.
---
April 8-May 8
Family vacations can be the source of relaxation and fun or discord and drama. Sometimes both. Prolific playwright Kirsten Greenidge's "Our Daughters, Like Pillars" explores the ties that bind families together. In it, a Black family made up of Lavinia and her sisters and mom embark on a vacation. Lavinia has everything planned out for the family to enjoy, but will things go as expected, or will this time together push them further apart? Only time will tell in this Kimberly Senior-directed production. Greenidge also adapted J. Anthony Lukas's Pulitzer-winning book, "Common Ground Revisited," about the 1970s Boston busing crisis for the stage. The play will have its world premiere at the Huntington.
---
April 13-24
The body keeps score, Dr. Bessel van der Kolk writes in his book of the same name. If that's the case, what does it take to heal from trauma and how does one process it? When U.K. theater artist Travis Alabanza was attacked verbally and with a burger in broad daylight, Alabanza became fixated with the food. The trans-artist became wholly focused on how burgers were made and smelled. Alabanza took that passion and turned it into a live cooking show that explores "how trans bodies survive and how, by reclaiming an act of violence, we can address our own complicity."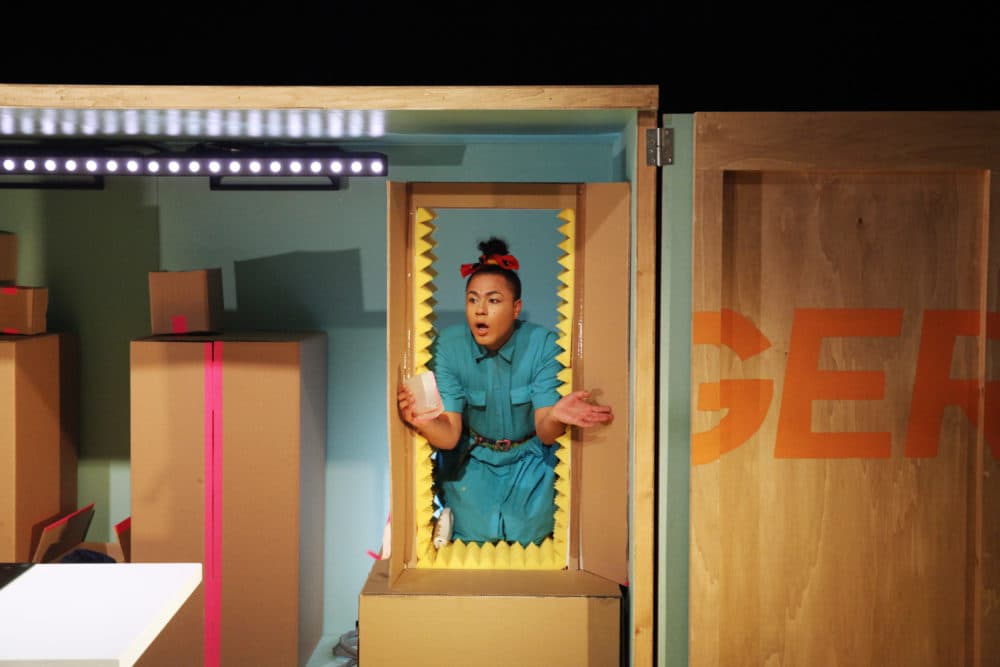 ---
April 15-May 22
In a "Gentleman's Guide to Love and Murder," Monty Navarro is eighth in line in his family to become an Earl. Eager to speed up the process, Monty sets a plan in motion, all while managing the attention of two lovely ladies. In between, there's comedy, charm and murder. Actor Neil Casey plays all the members of Monty's family — from a clergyman to an angling actress — in this Tony Award-winning musical directed by Spiro Veloudos, long-time former artistic director at the Lyric.
---
'Don't Eat the Mangos'
Apollinaire Theater Company & Teatro Chelsea
April 15-May 15
In this dramedy directed by Mariela Lopez-Ponce, a trio of sisters in Puerto Rico cope with life's challenges. Aging and ailing parents, family drama, and identity are a few explored themes. As a storm batters their town, secrets spill and things get ugly as the sisters grapple with their legacy in this play by Ricardo Pérez González.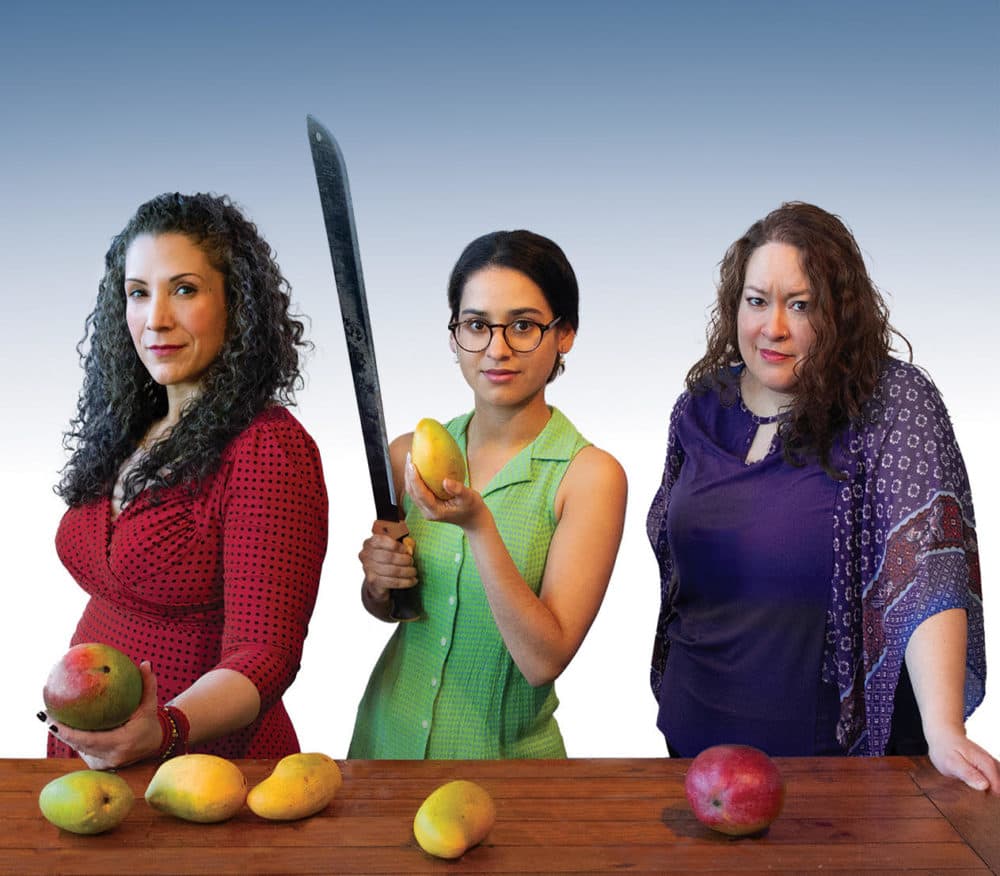 ---
'Black Super Hero Magic Mama'
Company One, American Repertory Theater, Boston Public Library & Boston Comics in Color Festival
April 21-May 21
After a long hiatus from the stage, Company One returns with "Black Super Hero Magic Mama." In the story, mom Sabrina Jackson imagines that she's a super-hero like the protagonists and heroes that fill the pages of the books she reads to her son Tramarion when facing tragedy. The play, written by Inda Craig-Galván with direction from Monica White Ndounou, pushes against the expectations of Black mothers and their sons.
---
April 22-June 11
Set in Manhattan, Matthew Lopez's "The Inheritance" follows several people across three generations whose lives intersect in surprising ways. The story takes place a generation after the AIDS crisis and considers what it's like to be a gay man in New York and what these characters owe the future and each other. The Tony Award-winning play is a re-imagining of E. M. Forster's book "Howards End," which premiered in 2018 in London's West End and then moved to Broadway. The show is separated into two parts, each with a run time of a little over three hours.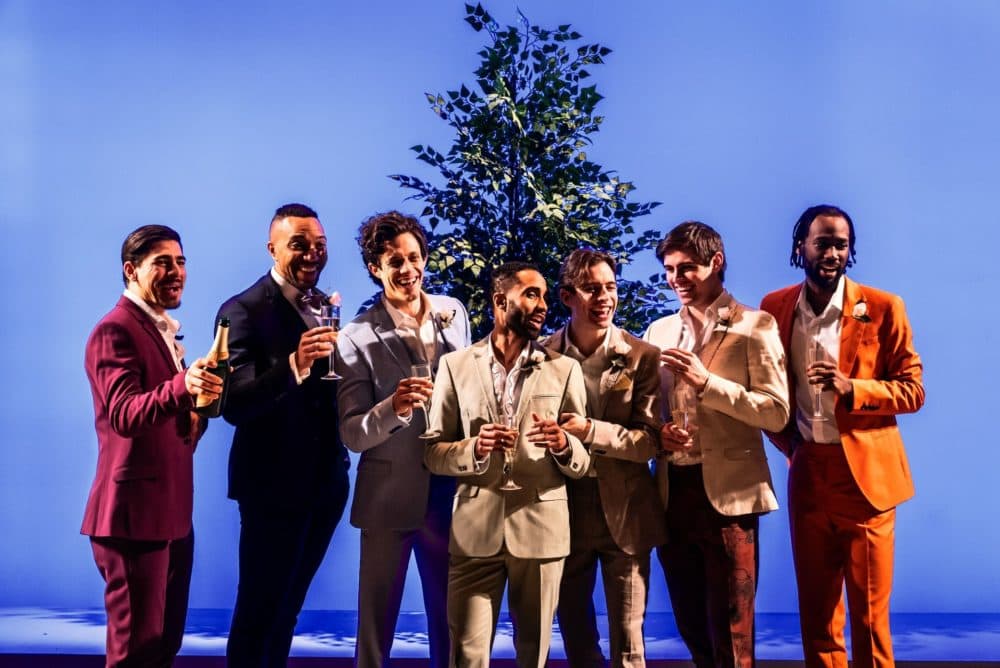 ---
May 11-22
For three years, science journalist Alanna Mitchell traveled the world to learn more about and translate the science around the chemical alteration of the ocean. On her website, Mitchell writes, "some of the carbon dioxide we put into the air by burning fossil fuels is being absorbed by the ocean. That puts it into a state it has not been in for millions of years: more acid, warmer, and more prone to vast oxygen-deprived dead zones." The result of her journeys — from a dead zone in the Gulf of Mexico to an annual coral spawning in the waters off Panama — is "Sea Sick," a play where Mitchell shares her science-informed tales of the ocean and the devasting impacts of climate change.
---
'1776'
American Repertory Theater
May 15-July 24
The laws and rules that have helped shape the making of America were typically crafted in stuffy rooms full of men. But, the play "1776," directed by Diane Paulus, the A.R.T.'s artistic director, and Jeffrey L. Page, makes a gender-inclusive cast peppered with people of color part of the equation. The musical re-imagining of the drafting and signing of the Declaration of Independence, conceptualized by Sherman Edwards, finds John Adams angling to get the Continental Congress to vote for American independence, but what will it cost?
---
May 20-June 5
Actor, director and playwright George C. Wolfe has long explored Black stories in his work. In the last few years, Wolfe directed historical narratives such as "Ma Rainey's Black Bottom," "The Immortal Life of Henrietta Lacks," and most recently, "Rustin." Soon, the Umbrella Arts Center will stage Wolfe's (1987) play "The Colored Museum," where themes and identities of African American culture are examined through a series of eleven sketches. Directed by Pascale Florestal, one of WBUR's 2021 ARTery 25, each sketch (a monologue) is considered an exhibit.
---
May 25-June 26
Growing up, Actors' Shakespeare Project artistic director Chris Edwards' life was steeped in hip-hop. He found the genre exciting and a powerful form of expression. Since joining ASP, Edwards has desired to work on "The Bomb-Itty of Errors," a rap-centered re-imagining of Shakespeare's "The Comedy of Errors." Experiencing the work is like a tangle of classics. Edwards says to think of it as "'In Living Color' meets the Pharcyde and Shakespeare." The show — which was recently postponed due to omicron — will be staged at the Charlestown Working Theater.