After scathing report, Massachusetts prison officials maintain Bridgewater State Hospital is safe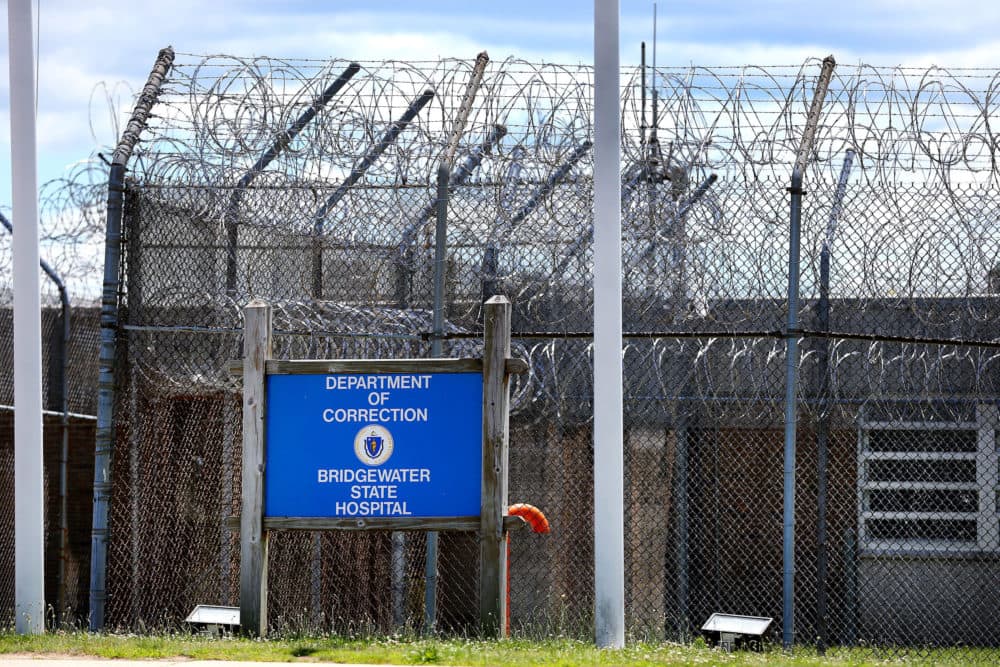 The Massachusetts Department of Correction (DOC) is taking issue with a scathing report on conditions at Bridgewater State Hospital. The DOC maintains that the facility is a "safe and healthy environment for employees, visitors" and those in custody there.
The Disability Law Center (DLC) issued a report last month that found that Bridgewater workers often use "chemical restraints" or seclusion on those in custody and that there are structural problems within the hospital buildings.
"The DOC carefully reviewed the report and disagrees with DLC's allegations that the condition of the physical plant is unsafe, that DOC's mold remediation work has been deficient, and that care of Persons Served is contrary to state law," said DOC Commissioner Carol Mici's response to last month's report.
Mici's response noted that the Joint Commission on Accreditation of Health Care Organizations reviewed Bridgewater in July 2021 and renewed Bridgewater's accreditation as a behavioral health hospital. Her letter also said the DLC report disregards work the department has done to improve the physical facility and there have been no complaints of respiratory illness because of mold or poor air quality. Mici said the DOC is working with an environmental consultant and replaced asbestos fittings and began an "industrial quality cleaning" of some of the hospital's mechanical areas earlier this month.
Mici wrote in her response that there has been a 51% drop in the use of restraints at Bridgewater since 2015. That was prior to reform efforts in 2017 and a new contract with the health care provider Wellpath to take over the care of people held at Bridgewater. Mici said the DLC report mischaracterized Emergency Treatment Orders, or ETOs, as a form of restraint, saying they are orders to involuntarily administer medication prescribed for a psychiatric disorder. Mici's letter promises a review of policies regarding restraints and regular audits of seclusion and restraints of those in custody at Bridgewater.
Bridgewater State Hospital is the state's secure institution for people with severe mental illness, and most admitted there are involved in the criminal legal system. About 200 men are currently held there.
The Disability Law Center said it stands by its report on Bridgewater.
"Our findings and recommendations are grounded in a mold expert's personal observations at Bridgewater State Hospital and laboratory testing of surface swab samples she took there, DLC's extensive review of records and contact with Persons Served, and a firm grasp of the history of the facility as well as applicable law," said a statement from DLC Interim Executive Director Tatum Pritchard.