Company overseeing Boston garage demolition has faced lawsuits from other injured workers
Resume
Peter Monsini, who died in a tragic accident at a Boston construction site Saturday, was not the first worker to be seriously injured on a JDC Demolition Co. worksite.
The Brockton-based company has paid large settlements in recent years in at least three lawsuits brought by workers who got hurt on the job and blamed JDC and other contractors.
In one case, Alvaro Ramirez was removing asbestos at a site that would become the Godfrey Hotel in Boston's theater district, when a waterlogged ceiling collapsed on him.
"As the project went along, there started to be signs that the plaster ceilings were being damaged," said David McCormack, the Ramirez family's lawyer. But those in charge did not address the issue, he said, and a giant chunk of debris fell on Ramirez.
"It was about 15 feet by 22 feet, and the estimate that was developed in our case was that it weighed approximately 3,000 pounds," McCormack said, adding the debris splintered a bone in Ramirez's lower spine. Ramirez lived in pain and was never able to work again, McCormack said; his family received an undisclosed settlement in 2018 from JDC and the main contractor, Tishman Construction.
In this and other cases, JDC has maintained it was not at fault.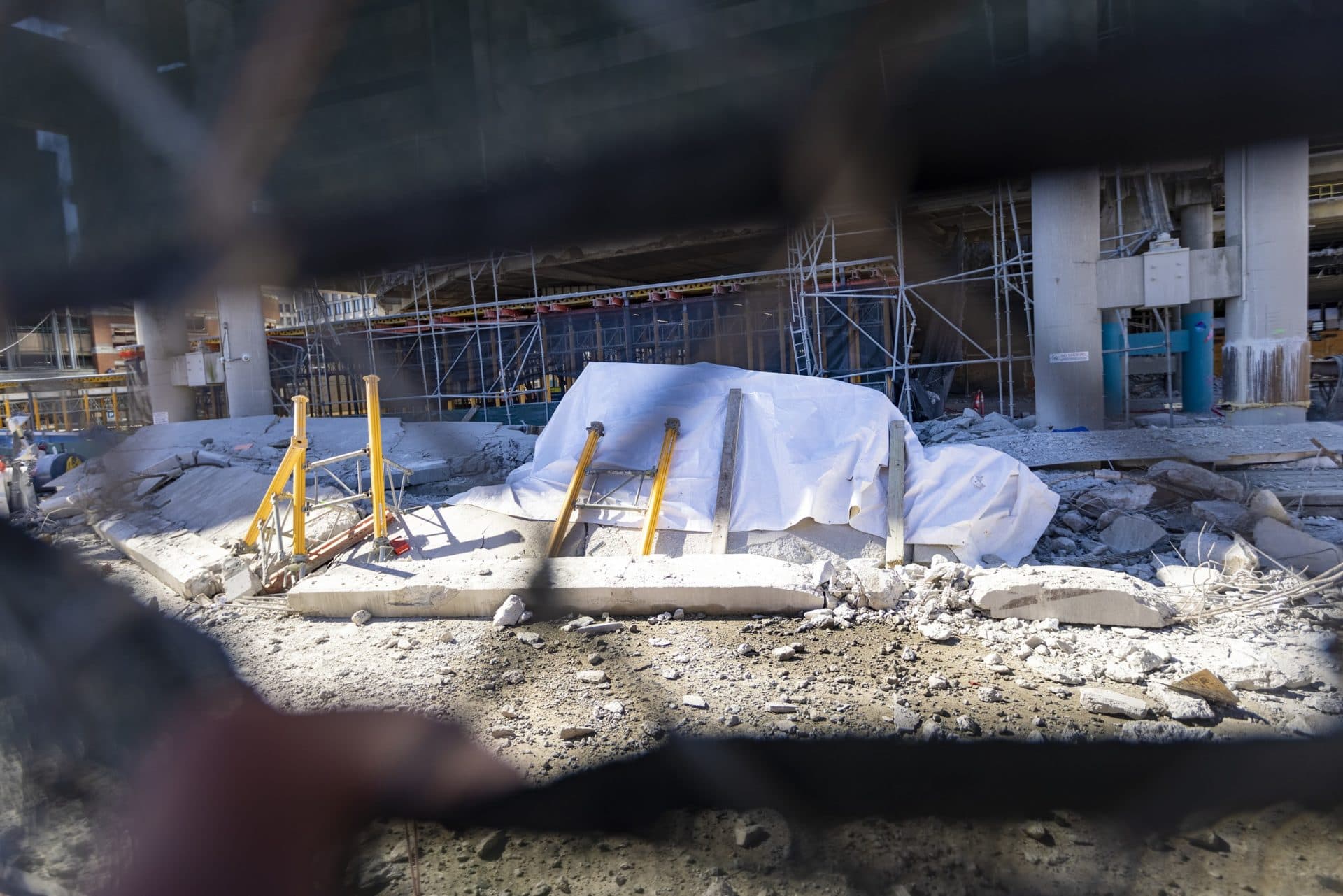 The company has done many major demolition projects, including tearing down the iconic Filene's building in downtown Boston, a project it worked on with Suffolk Construction. A worker sued JDC and Suffolk for an injury in 2014 on that project, after falling on debris, according to a lawsuit.
JDC in its response to the suit said it "fully complied with all of its contractual terms with Suffolk Construction and that all demolition was conducted in a professional and workmanlike manner with all demolition debris being properly cleaned up."
But the parties settled the case in 2019, paying the worker, Eric Mansfield, $300,000.
In a third case, a worker slipped and fell and received a $300,000 settlement after shattering his ankle.
Chris Berardi, chief executive of JDC, did not respond to a request for comment. The company's general counsel, Andrew Daniels, declined to comment on the Government Center Garage collapse.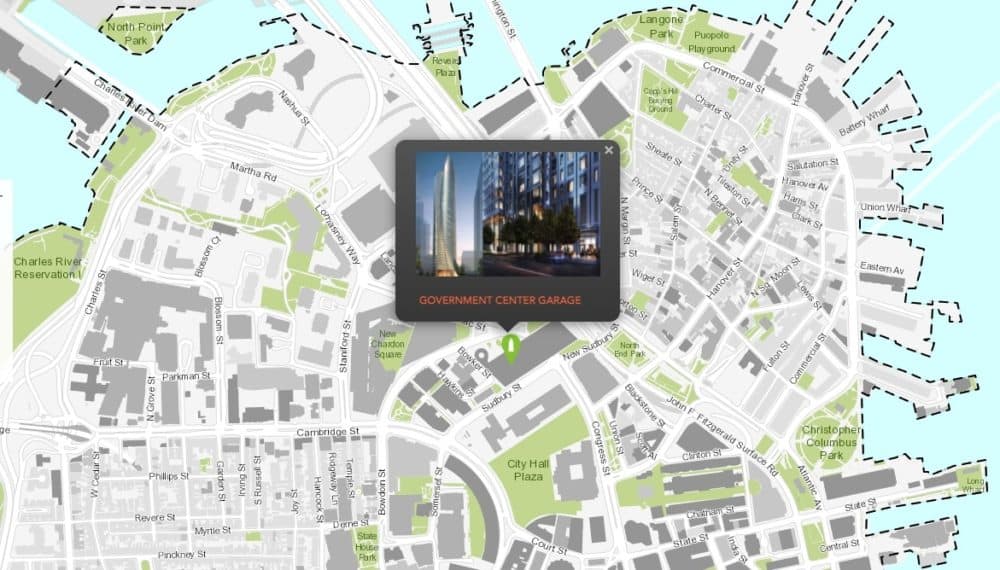 OSHA and the Suffolk County district attorney are investigating Monsini's death, a process that will include reviewing plans and interviewing workers who witnessed the event at the hulking garage site. Monsini, 51, was operating heavy machinery that afternoon, and fell multiple floors as a portion of the building collapsed.
"We're involved in the investigation and it's early stages," said Jim Borghesani, spokesman for Suffolk County DA Kevin Hayden. "We'll be involved throughout."
So far, the priority at the site has been ensuring the safety of the MBTA tunnels below the garage, part of Haymarket Station. The T has suspended service on the Green and Orange lines between North Station and Back Bay until further notice, while engineers inspect the tunnels.
The demolition is part of the $1.5 billion Bulfinch Crossing project, which has been in the works for over a decade and includes two residential towers, retail space and a life sciences building.
A joint statement from the project's investors, National Real Estate Advisors and the HYM Investment Group, said the dismantling of the garage "was engineered by leading industry experts and executed by some of the premier contractors in the region." It also said "all applicable permits were obtained" with an eye to keeping workers and the public safe.
The investors said they are cooperating with the investigators.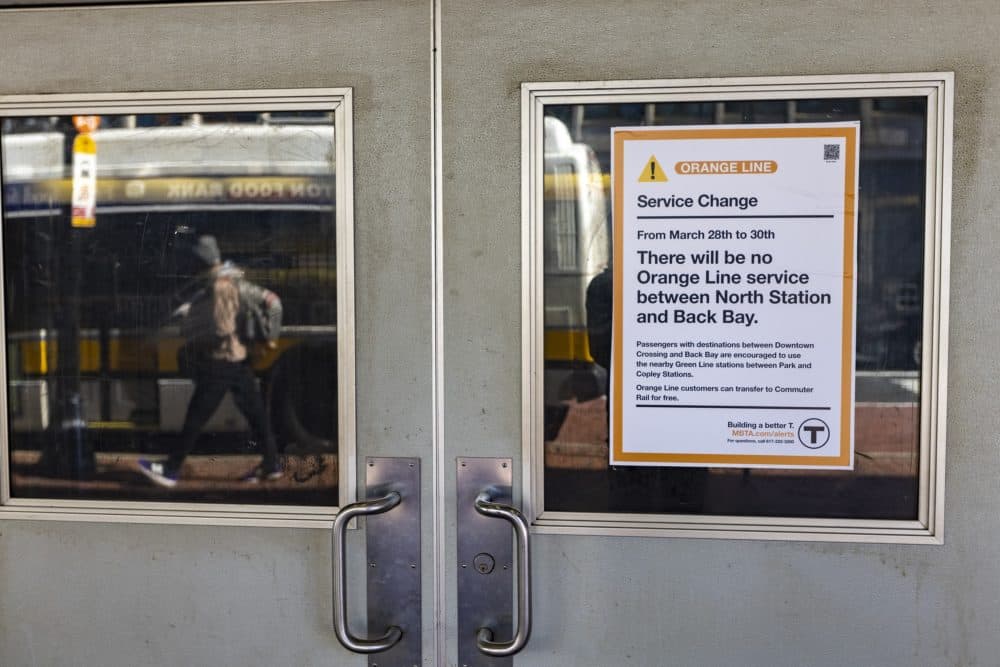 Mark Erlich, a fellow at Harvard Law School's Labor and Worklife Program and a retired officer of the New England Regional Council of Carpenters, said big job sites like these are supposed to have many checks on safety protocols. But things don't always go right.
"Every now and then, there will be one of these tragic incidents," he said, "that reminds people why construction is so dangerous."
Over the last five years, 67 construction workers have died on the job in Massachusetts, according to the nonprofit Massachusetts Coalition for Occupational Safety and Health.
This article was originally published on March 29, 2022.
This segment aired on March 29, 2022.