Mass. will need to double worker training in changing economy, report says
There's a lot to brag about when it comes to the Massachusetts economy. The technology sector is booming. Biotech has an ongoing hiring spree. Fields like advanced manufacturing, information technology and robotics are continuing to grow and innovate.
But all of these fields need more skilled workers. And right now, Massachusetts doesn't have enough of them.
A new report by the Future of Work Commission, which is made up of 17 legislators, business and labor leaders, says Massachusetts needs to double the rate at which it's training skilled workers.
"We need to do this essentially right now," said Sen. Eric Lesser, who co-chaired the commission. "In fact, we're already behind in terms of how much dislocation there has been."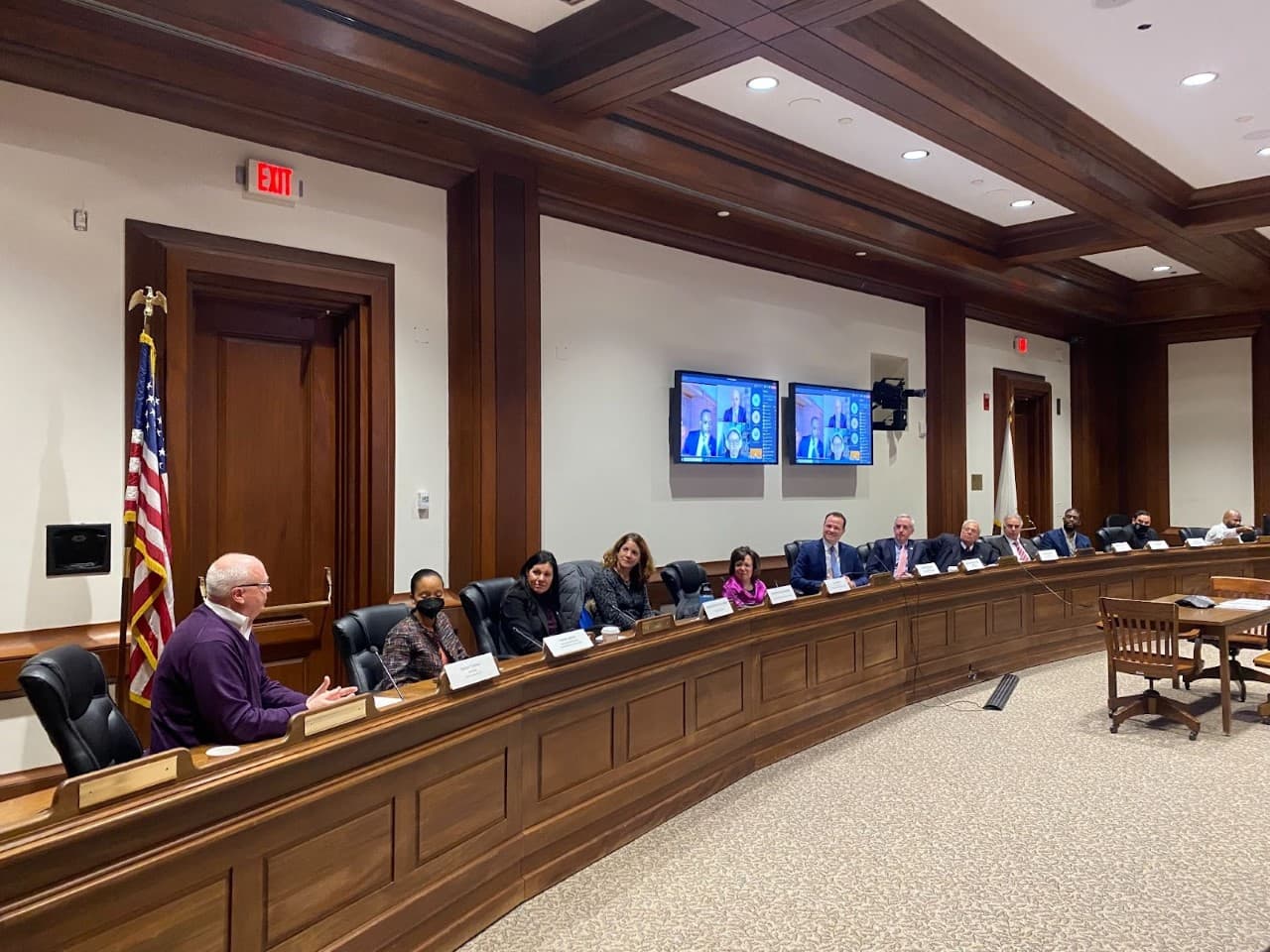 Many of the state's workers haven't been able to reap the benefits of its so-called "innovation economy." The skills gap, exacerbated by the pandemic, has worsened economic disparities in the state's workforce. Massachusetts is ranked the seventh worst state in terms of income inequality. The report warns without intervention, that gap will worsen — especially for hourly service workers.
By 2030, the Baker administration estimates that about 900,000 to 1.2 million workers could be displaced by automation. Those job losses will disproportionally affect women, Black and Hispanic workers.
The state's so-called "digital divide" is also widening. Many Massachusetts residents still don't have access to quality internet. Among households in gateway cities, such as Springfield and Brockton, 25% of residents don't have a subscription to an internet service. The report found that 39% of households in Springfield, with the third largest population in the state, don't have a desktop or laptop computer.
"Maintaining our competitiveness and making sure all of our communities in the state are benefiting from that engine of innovation is going to be very, very important," Lesser said.
Massachusetts will have to train 30,000 to 40,000 workers a year in order to keep up with the changing demands in the workforce. But simply placing workers into jobs is short-sighted, according to Miriam Ortiz, director of education and training at Just-A-Start. Her Cambridge-based community program offers several services, including training for IT and biomedical careers. Ortiz says training programs haven't had the necessary funding to keep up with the fast-paced innovation in the private sector.
"It's so critical that we have the space and the flexibility to create the programs that the economy and this next stage demands," Ortiz said.
The report suggests implementing more "stackable credentials" — or certified short-term professional training that doesn't require formal two- or four-year degrees. The idea is to help workers quickly adapt to rapid changes in the economy. It also recommends expanding language training programs for immigrants, providing additional state funding for entrepreneurs from underrepresented groups, and incentivizing employers to hire more workers with disabilities.
While the report does not directly change legislative outcomes, it will be used as a roadmap to inform future bills, according to the commission.