Reporter's Notebook: WBUR & Tufts researchers collaborate on 'Cooked' newsletter
It started with a bag of shredded vegan cheese.
I had what I thought was a simple question: Could a plastic bag of super-processed fake cheese really have a lower environmental impact than a nice ball of fresh mozzarella from a local dairy?
While researching the newsletter "Cooked: the search for sustainable eats," I spent a lot of time standing in grocery stores squinting at food labels and asking questions like this.
It turns out that my cheese question — and most of my other questions — weren't simple, and I needed some help to answer them.
I reached out to Tim Griffin, a very good-natured professor at Tufts with a long and fancy title: professor in Nutrition, Agriculture, and Sustainable Food Systems at the Friedman School of Nutrition Science and Policy. He seemed intrigued — and a little amused — by my questions about vegan cheese, local dairy, grass-fed beef and organic tomatoes. Griffin pointed me to some studies, but I quickly got bogged down in numbers that didn't match up.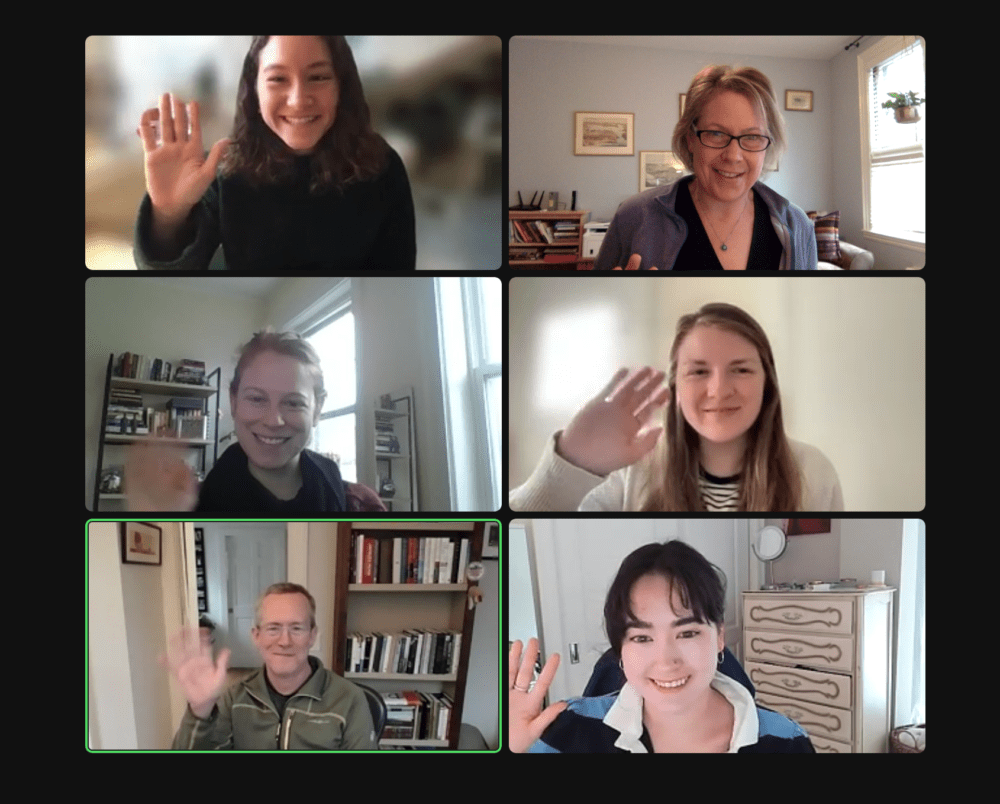 So, I asked him if any of his graduate students might be interested in a little research project for a good cause. To my good fortune, five quickly signed on: Hamsa Ganapathi, Olivia Grieco, Julia Hesse-Fong, Leah Poole and Alexandra Stern.
We set out to find some facts about that bag of vegan cheese, and some other confusing foods. In the interest of transparency, here's how we did it:
Our non-scientific (but logical) research methods
I planned to ask the students to compare carbon footprints of various foods, but they quickly shot down that idea, saying it would be more valuable to compare a bunch of environmental impacts, both good and bad.
Here are the environmental impacts we included:
• Greenhouse gas emissions
• Water use / consumption
• Potential for eutrophication (excess nutrients in waterways)
• Carbon sequestration
• Soil erosion
• Pesticide use
• Land use
• Odor
• Pollinator enhancement
• Biodiversity enhancement
• Preservation of genetic diversity
We did NOT include these very important, but non-environmental, impacts:
• Welfare of workers
• Welfare of animals
• Pesticide use
• Contribution to antibiotic resistance
• Nutritional value
• Cultural significance
• Cost
• Taste
I gave each student one or two groups of foods, and asked them to find studies and data that could help them rank the foods on the environmental impacts. Grieco, for instance, got a tough one:
Which sweetener has the lowest environmental impacts:
• Honey
• Maple syrup
• White sugar (beet)
• White sugar (cane)
• Sugar in the Raw
• Stevia
The winners for that one, as you can read in my newsletter, were honey and maple syrup. (Sugar in the Raw is basically just white sugar with a bit of molasses left in.)
The students dug through public databases and research studies to find what facts they could. One challenge was the dearth of data on certain subjects; Grieco couldn't find any research on the carbon-sequestration potential of stevia, for example, and other students came up empty-handed for certain foods and impacts.
Another challenge was the data itself, with different studies measuring impacts in different units. The students did their best to "harmonize" the data so they could make fair comparisons. Julia Hesse-Fong, for instance, puzzled over how to compare disparate data on various plant milks, but was able to conclude that "data suggests that oat milk and soy milk have a more consistently low impact on the environment compared to rice and almond milk."
We all met as a group three times to talk through their findings.
The big takeaway from this collaboration: The existing research on the environmental impacts of food is vast but incomplete.
Most of the existing research on food impacts looks at crops like corn and soybeans, not at the "as-consumed" food we actually eat, like corn dogs and tofurky. There's a heavy focus on water use and greenhouse gas emissions, since those are the areas of greatest concern. However, there's less research on everything else, with minimal research on biodiversity and pollinator enhancement.
Much of the research also stops at the farm gate: it looks at the environmental impacts of growing the corn or soybeans — which are large! — but not the post-farm transport, packaging, processing and refrigeration.
Despite these limitations, the students pulled together some excellent intel. You'll see information from them sprinkled throughout the newsletter. (You can sign up here if you haven't already.)