William Allen released from prison after life sentence commuted
William Allen is out of prison.
After serving almost 28 years of a life sentence on first-degree murder charges, Allen, now 48, left the Old Colony Correctional Center last week.
Allen is living with his family in Brockton. So far the transition to being home has been smooth, he said. He's focusing on spending time with his family.
"It feels good," Allen said in a phone interview. "I just want want to hang out with Pops, my father and just drive around with him.  I think that's like the most important thing right now."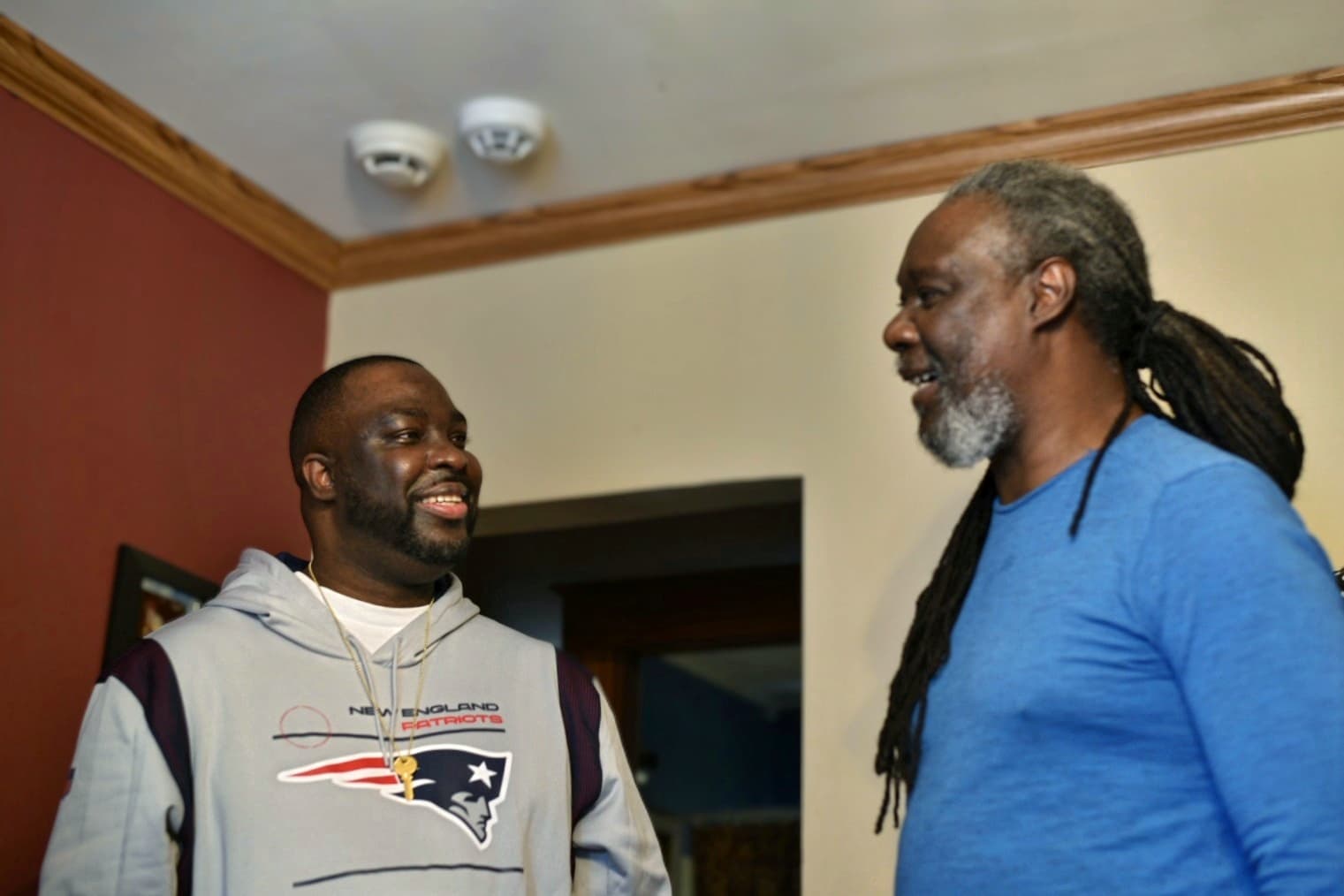 Allen was convicted of the 1994 murder of Purvis Bester in Brockton. Though he took part in the robbery that led to the killing, it was his accomplice who fatally stabbed Bester. That man was released on parole more than a decade ago.
Because Allen would not plead guilty to murder charges, he was sentenced to life in prison without the possibility of parole under a former state law that allowed for so-called "felony murder" charges. Under that law, someone who participated in a crime but played no role in a killing could be punished as harshly as the actual murderer.
The law changed with a 2017 state Supreme Judicial Court ruling that prohibited first-degree murder convictions — and their automatic sentence of life in prison without the possibility of parole — against a person who did not kill.
The law change was one of the reasons retired Supreme Judicial Court Justice Robert Cordy said he helped represent Allen through the commutation process.
Dozens of people publicly supported Allen's commutation petition, including New England Patriots player Devon McCourty and Plymouth County District Attorney Tim Cruz.
Allen's release marked the first time in a quarter century that a first-degree murder sentence has been commuted in Massachusetts.
"In 25 years, this has never happened," Allen said. "And compared to people who were trying to do commutation for years, it gives them hope. But it wasn't just me; it was my team who did this. They found the combination to unlock the lock."
Allen plans to start a job at a local car dealership soon. He also wants to work with at-risk young people because he often thinks of his son who was almost two years old when Allen was sentenced to life in prison.
"I want to let adolescents know that even if their parents aren't always there, somebody loves them," Allen said. "Because they're going to be extorted by these gangs and bad influences. And they'll feel that they have to find love somewhere else when they can find love right in front of them."
Under the conditions of his parole, Allen must abide by a curfew, be placed on electronic monitoring, undergo mental health and substance use evaluations, participate in counseling and not contact the family of the victim of his crime.
The biggest adjustment to life outside of prison has been technology, Allen said, especially learning how to deal with telephones and televisions.
"It's totally different," Allen said. "Even though when I was in prison I set up all the DVD players and I did that perfectly. But this stuff here? You have to be really patient and tell yourself, 'take your time.' Because if you if you don't take your time you end up buying a movie by accident."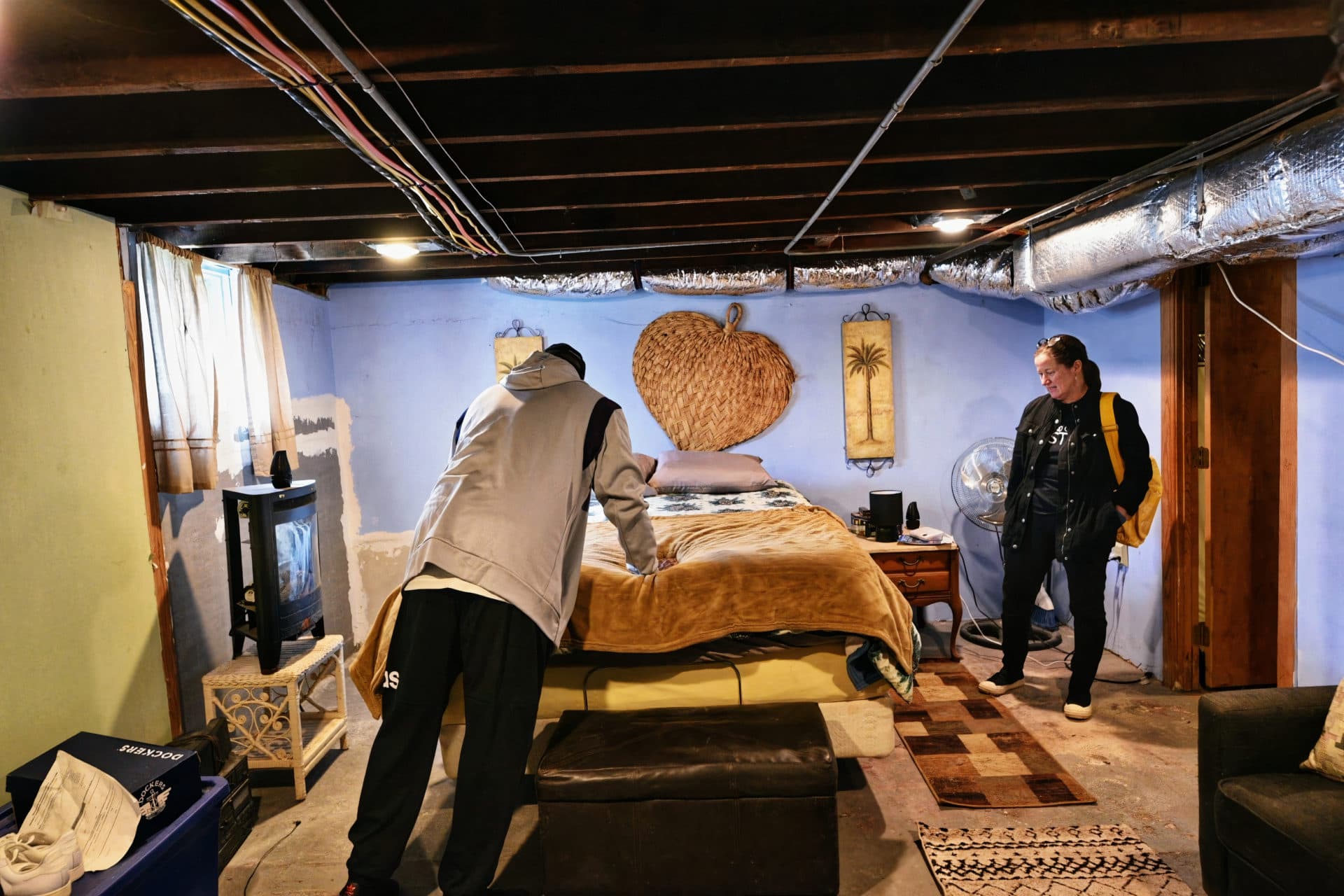 In January, Gov. Charlie Baker recommended commuting Allen's sentence to second-degree murder charges, thus making him eligible for parole. Allen's commutation, and that of Thomas Koonce, from an unrelated case, were the first clemency requests granted by Baker since he took office.
After Baker's recommendation, the Governor's Council unanimously approved commuting Allen's and Koonce's sentences. The parole board also unanimously approved their releases from prison. Both men will be on parole for the rest of their lives.
Koonce will be released to a reentry program for four months before he can live in the community.
Correction: Due to incorrect information we received, a previous post misidentified a person in the last photo