The Huntington revisits Boston's busing and segregation woes through the powerful 'Common Ground Revisited'
Breathing new life into an award-winning, classic tale can prove tricky. But celebrated local playwright Kirsten Greenidge's approach to revisiting the real families and the turbulent tone of Boston in the 1960s and '70s detailed in J. Anthony Lukas' 1986 "Common Ground: A Turbulent Decade in the Lives of Three American Families" is provocative and powerful. The Huntington Theatre Company's world premiere of "Common Ground Revisited," conceived by Obie-Award winners Greenidge and Melia Bensussen, delves into Lukas' Pulitzer Prize-winning narrative through perspectives from a present-day school. (The production runs through July 3 at the Calderwood Pavilion's Wimberly Theatre.)
In a gray-walled classroom with an American flag, students dissect Lukas' book that centers on the lives of the Divers, white professionals who, for a while, live in the South End; the Twymons, a Black family living in a non-gentrified part of the South End; and the Irish working-class McGoffs in Charlestown. The production boasts an exemplary ensemble that includes such talented locals as Marianna Bassham, Maurice Emmanuel Parent, Karen MacDonald and Elle Borders. The actors helped develop the work through workshops and readings and by offering their own stories, some of which made it into the script.
The assemblage of thespians sheds light on the nation's racial climate through dialogue about the civil rights movement, the Kennedys and Martin Luther King Jr.'s murder, augmented by powerful imagery. There were some biting moments where mom, Rachel Tymon (Shannon Lamb), tries to instill the importance of education into her daughter Cassandra (Borders), who is struggling with the constant taunting at Charlestown High, and when Alice McGoff (Amanda Collins) learns that her daughter Lisa (Bassham) has decided to stop protesting desegregation and instead wants to unite students at her school.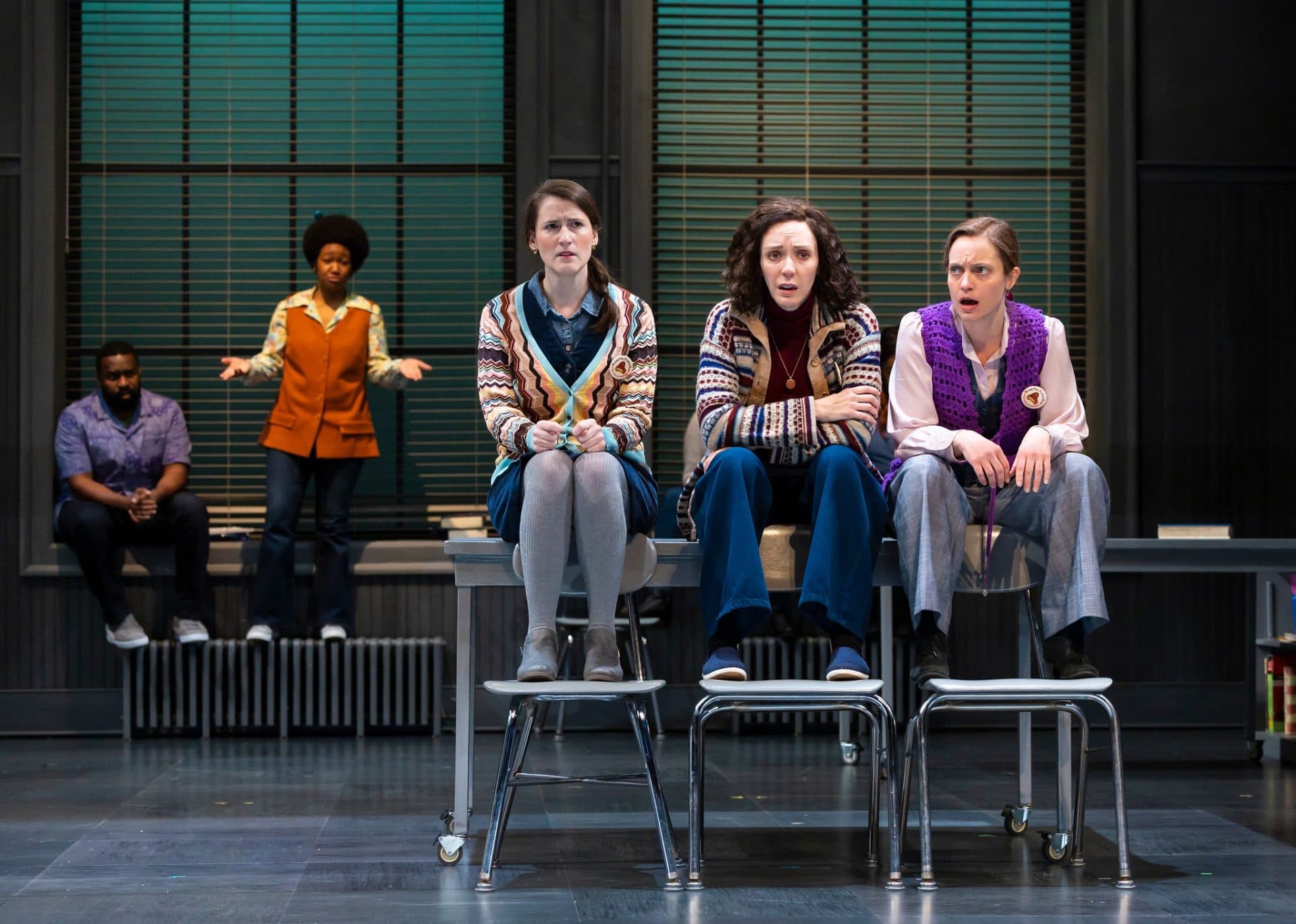 Under the seamless direction of Bensussen, members of the ensemble play multiple characters and move clearly from past to present. Neighborhood icons like activists Mel King on the left and Louise Day Hicks on the right, who headed up the group Restore Our Alienated Rights (R.O.A.R.), take their respective stands.
Judge W. Arthur Garrity ordered the desegregation of schools on June 21, 1974. He aspired to make quality education accessible for all. Doing so wasn't easy and busing opponents fought tooth and nail to keep things as they were. Protests and violence erupted throughout the city, affecting all the families in the book and onstage.
"It's an essential dip into Boston's past that makes one consider how much the city has changed and how much it has remained the same."
Despite this courageous effort to desegregate schools, more than 40 years later, segregation in the city persists. As of 2018, BostonResearchCenter.org reported that "more than half of Boston Public Schools are profoundly segregated, more so than in 1965; at many schools, more than ninety percent of enrolled students are students of color." A 2020 report found that the high-achieving schools were mostly comprised of white and Asian students.
"It's baked in the DNA," one character says of Charlestown's ferocious sense of community. So too is segregation baked into Boston's DNA (and many other American cities), it seems. Study after study shows that Boston residents' health, safety, education and wealth vary significantly by zip code. In the Federal Reserve Bank of Boston's 2015 "Color of Wealth," researchers found that Black and Dominican households had a median wealth close to zero and Caribbean Blacks had a net wealth that was five percent of white households. The Boston Globe's Spotlight series found many disparities, including the fact that "nearly three of every four people in Metro Boston are white, a higher proportion than any other metro area among the nation's top 10," that people with Black sounding names were more likely to be ignored by landlords and that healthcare is segregated too.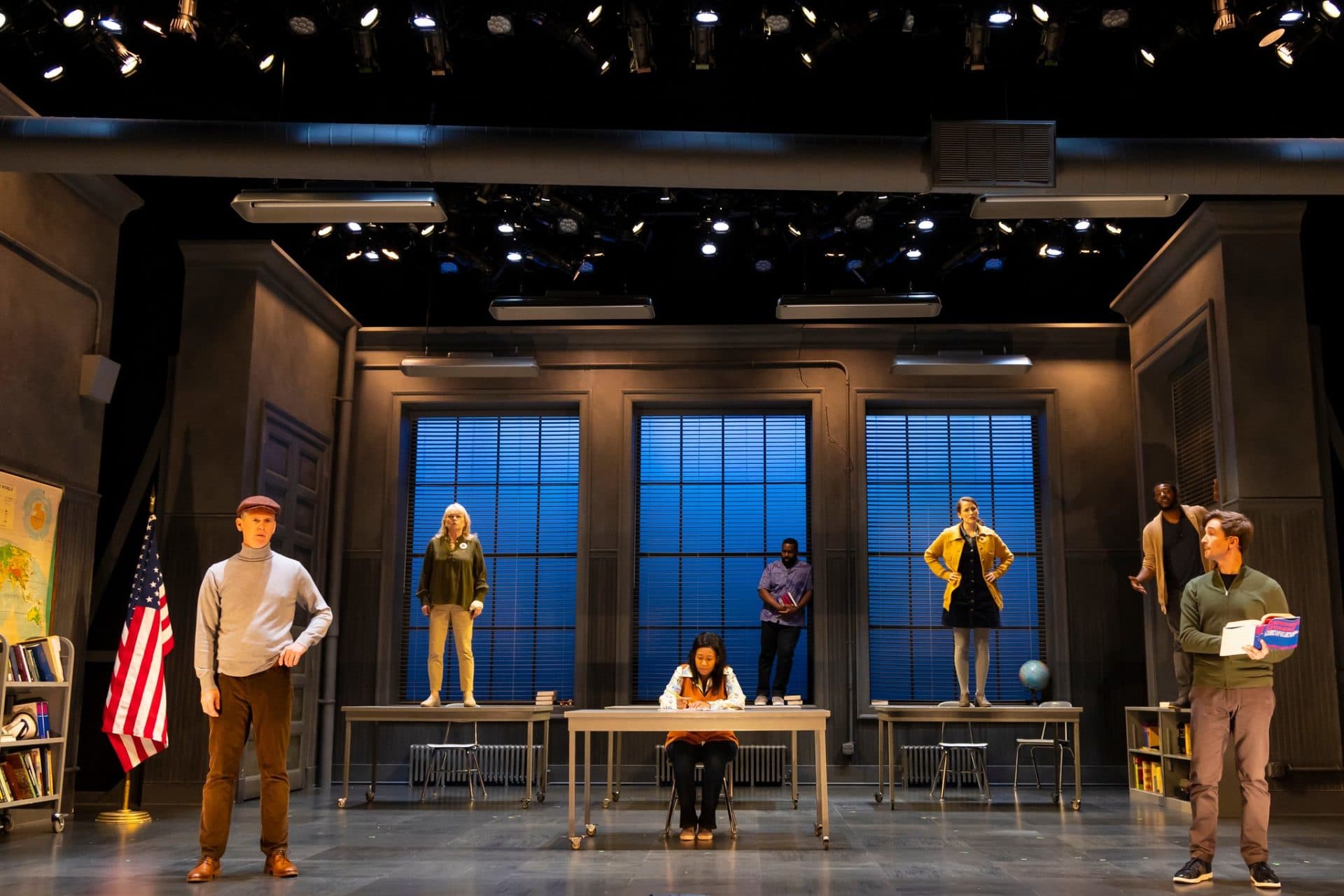 These kinds of statistics and stories of disparity are not new. And "Common Ground Revisited" doesn't pretend to have all the answers. The prolific Greenidge, who teamed with Bensussen for "The Luck of the Irish" in 2012, just recently saw the premiere of her epic family play, "Our Daughters, Like Pillars." In "Common Ground Revisited," Greenidge focuses on families again and shows audiences not just what these families think but why. It's an essential dip into Boston's past that makes one consider how much the city has changed and how much it has remained the same, although clocking in at two hours and thirty minutes it feels just a smidge long.
And with such looming ills as racism and segregation, Greenidge doesn't try to offer a solution. As one character smartly says, trying to find one truth for everyone would be the biggest Big Dig ever. What she does do is offer a series of alternative endings reminiscent of the choose your own ending books. Here, the modern-day characters offer audiences the chance to decide how they want to see the world and how they might change it.
---
The Huntington Theatre Company's world premiere of "Common Ground Revisited" runs at the Calderwood's Wimberly Theatre through July 3.