SpeakEasy, Huntington and Gloucester go to town at the Elliot Norton Awards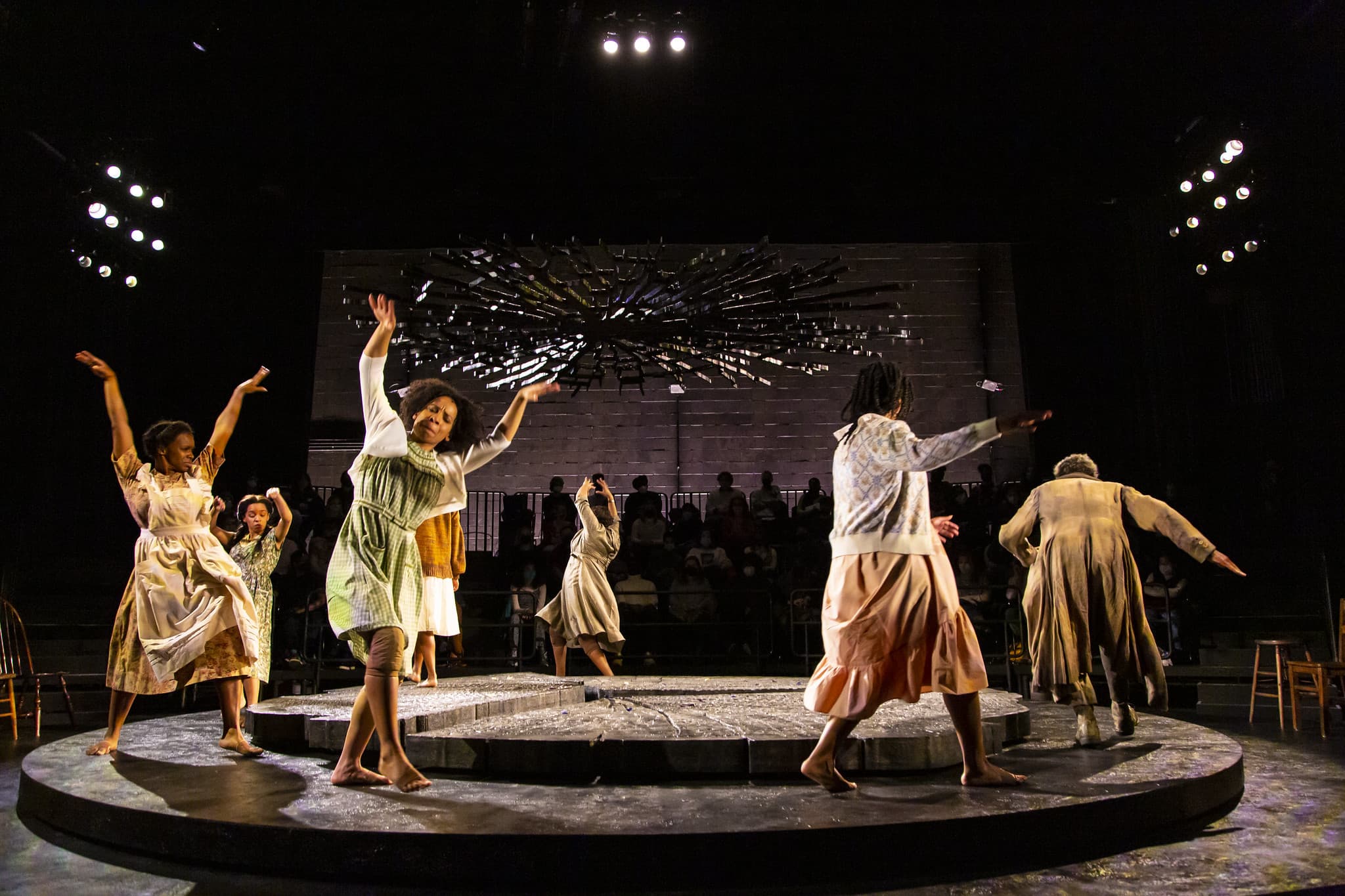 Three theater companies dominated the 39th Elliot Norton Awards this year — SpeakEasy Stage Company, the Huntington Theatre Company and Gloucester Stage Company, each taking the prize for outstanding production in their respective categories among their honors. The awards were announced Monday night during a livestream and can be viewed on the Elliot Norton Awards website.
SpeakEasy won seven awards, including Outstanding Production, Midsize for Duncan Macmillan's engaging probe into addiction, "People, Places & Things," which also won for actress (Marianna Bassham) and director (David R. Gammons). "BLKS" also won three for ensemble, design and actor (Sharmarke Yusuf). Jazelynn Goudy's choreography for "Once on This Island" won the seventh.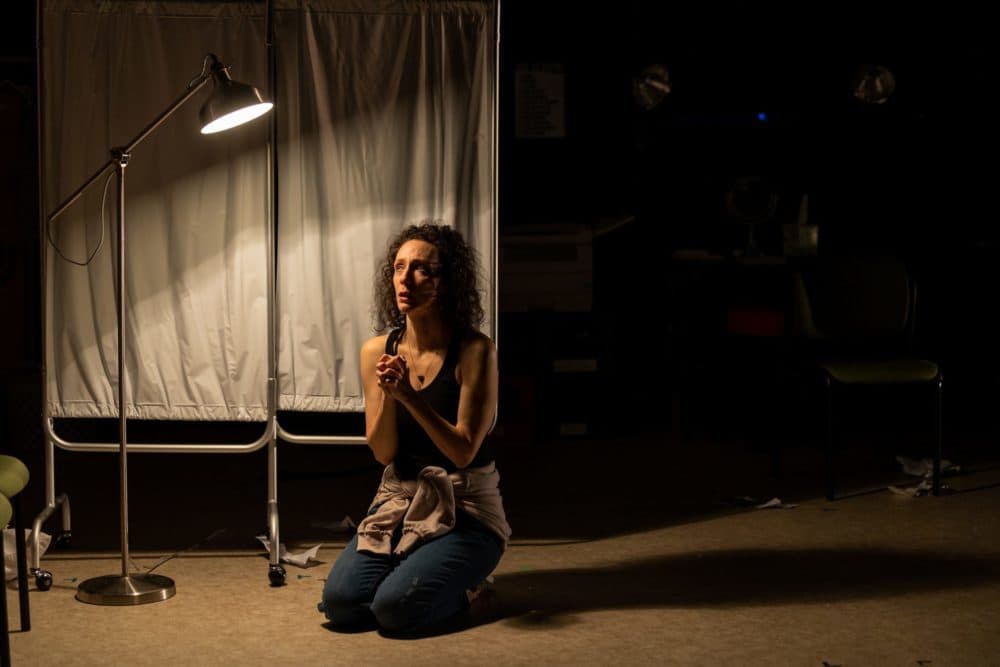 The Huntington took away six, three of them for Lydia R. Diamond's adaptation of Toni Morrison's debut novel, "The Bluest Eye," which won for large-theater production, ensemble and direction (Awoye Timpo). The Huntington's other wins were for design ("Witch"), actress (Shannon DeVido in "Teenage Dick") and new script (Melinda Lopez and Joel Perez' "Black Beans Project").
Gloucester Stage Company moved outdoors to Rockport's Windhover Center for the Performing Arts last summer and wowed the Boston Theater Critics Assn., who administer the awards, with four wins, three for "Tiny Beautiful Things," Nia Vardalos' theatricalization of Cheryl Strayed's "Dear Sugar" columns. It was Outstanding Production, Small or Fringe and also won  for Celeste Olivia's portrayal of Strayed and Lyndsay Allyn Cox' direction. Shakespeare & Company veteran Malcolm Ingram came east and won acting honors in the small or fringe category for "Reparations."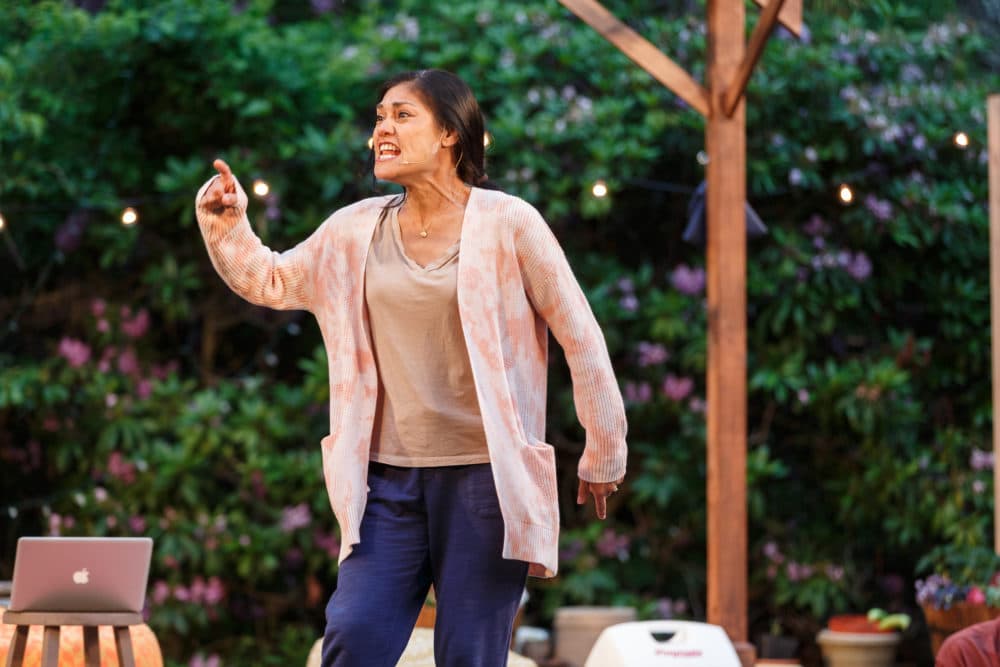 As previously announced John Douglas Thompson is this year's recipient of the Elliot Norton Prize for Sustained Excellence. The past member of the American Repertory Theater, Shakespeare & Company and Trinity Repertory Company added to his laurels with Outstanding Actor in a Large Production for his spellbinding turn as Prospero in Commonwealth Shakespeare Company's summer production of "The Tempest." Julianne Boyd, the visionary cofounder of Barrington Stage Company in Pittsfield was awarded a citation as were Igor Golyak and Darya Denisova for their groundbreaking digital theatrical work.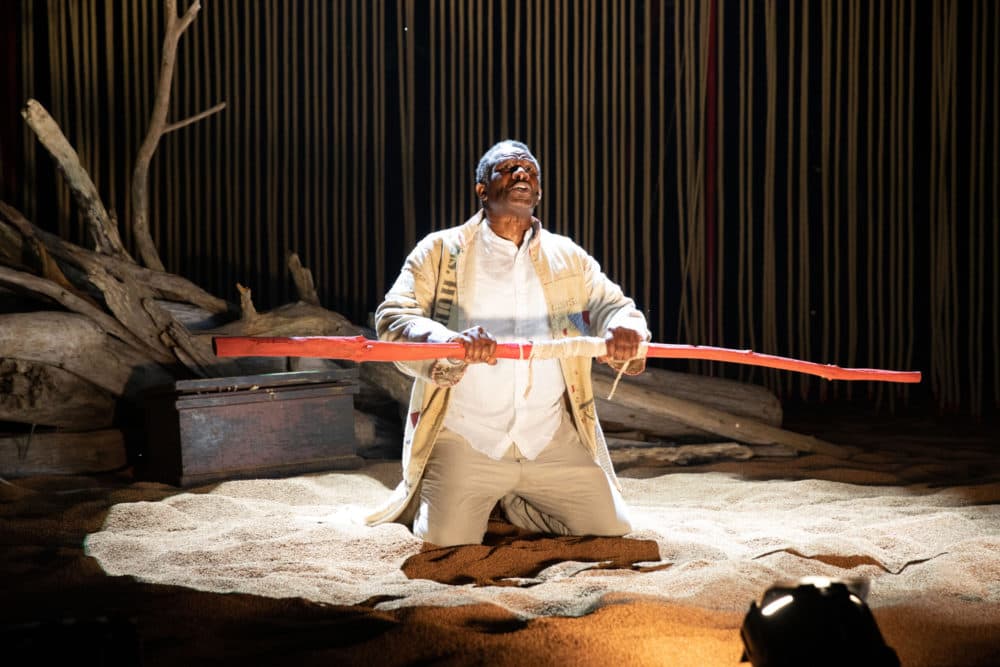 "This incredible honor is deeply moving for me since this community is where I started my acting career over 30 years ago at the Lyric Stage," said Thompson in his acceptance speech. (His and other acceptance speeches can be seen at elliotnortonawards.com.) "I was trained, nurtured, and developed as an artist in this community. I am forever grateful."
The Outstanding Visiting Production was Broadway in Boston's touring production of "Hadestown," which also won for Kevyn Morrow's Hades. Somi Kakoma won as Miriam Makeba in "Dreaming Zenzile," brought to Boston by ArtsEmerson.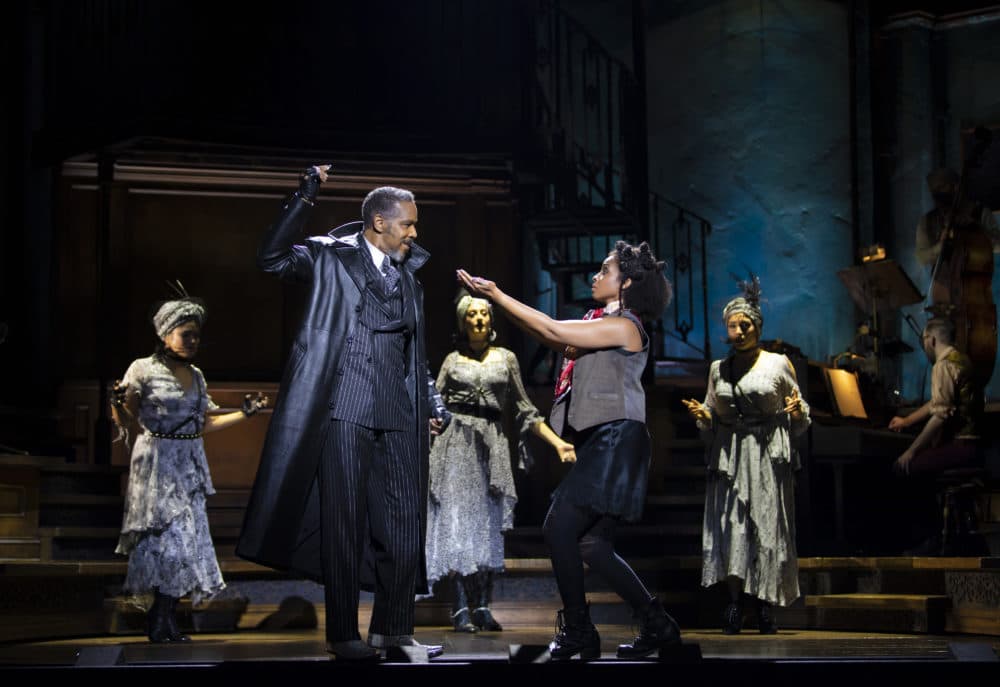 The Outstanding Musical Production went to Greater Boston Stage Company's "All is Calm," while Anthony Pires Jr. (Moonbox Productions' "Passing Strange") and Whitney White (the American Repertory Theater's "Macbeth in Stride") had the outstanding musical performances by actor and actress.
Jasmine M. Rush won for outstanding solo performance in "Queens Girl in the World," a Nora at Central Square Theater coproduction with The Front Porch Arts Collective and The Hangar Theatre Company. And the outstanding ensemble, small or fringe went to the Apollinaire Theatre Company's "The Importance of Being Earnest," with four actors playing nine characters.
The Boston Theater Critics Assn. members are — oh, let's go in reverse alphabetical order for shamefully self-serving reasons — Jacquinn Sinclair, Ed Siegel, Bob Nesti, Kilian Melloy, Joyce Kulhawik, Nancy Grossman, Iris Fanger, Christopher Ehlers, Carolyn Clay, Terry Byrne, Jared Bowen and Don Aucoin.