7 albums to listen to this summer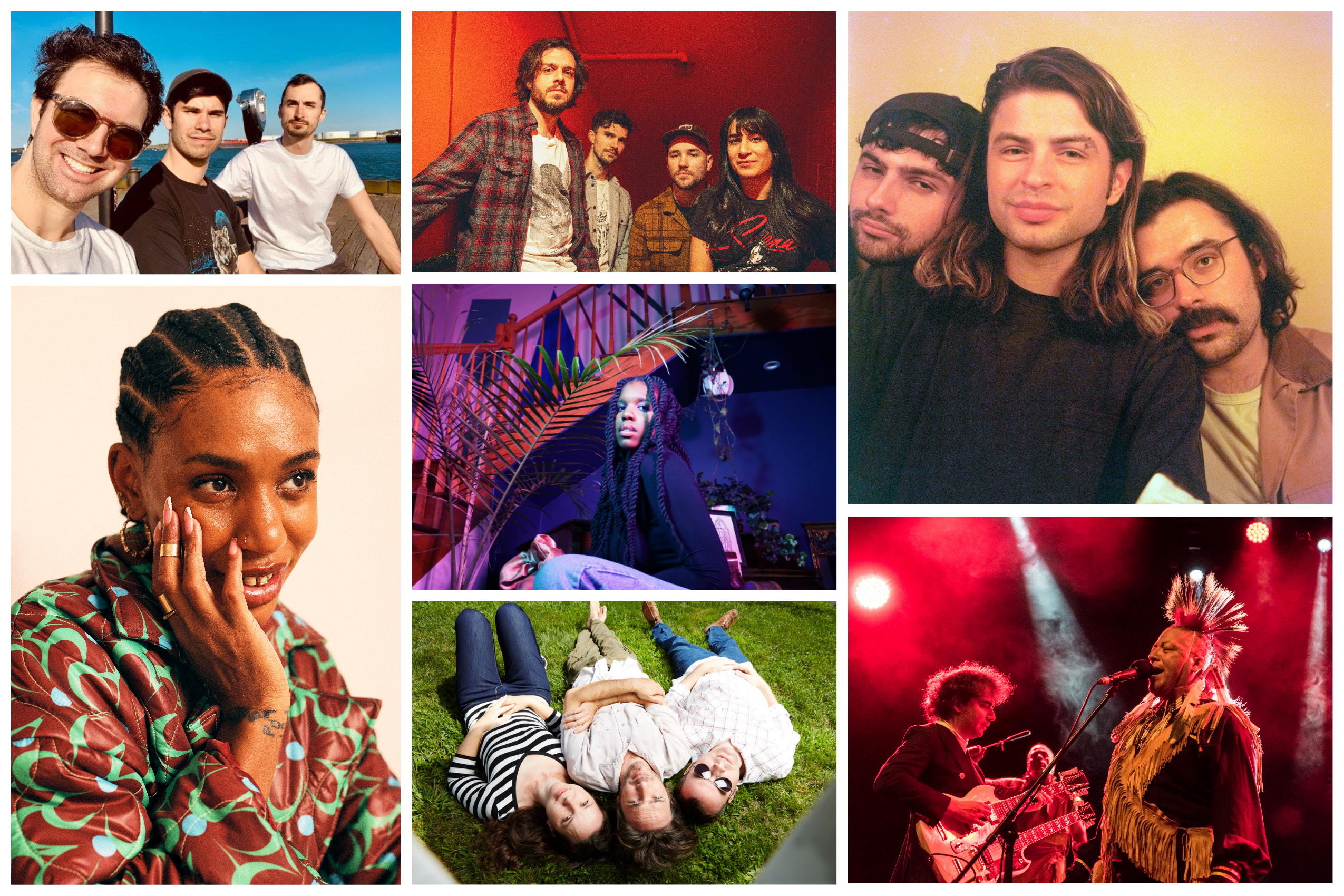 The daily chaos that surrounds us has reached alarmingly high levels this month as we come face to face with a bear market and a very public breakdown of the events that surrounded Jan. 6, 2021. I don't know about you, but I've retreated into a sort of buzzing trance, a vibration that connects me with a more energized, if not ruffled spectrum of music. In fewer words: I'm irritated, and so is the music I'm listening to.
What better way to manifest action than to listen to music that moves you. The seven new albums that I'm sharing with you are all movers, all fueled by angst and inquiry and agenda. I can confidently say it's the most probing guide I've ever sourced, and for that, it's probably my favorite. We have plenty of local rock groups returning with thorny and contemplative new offerings, some jazz-tinged R&B and crunchy future soul, and a particularly compelling release echoing a collection of voices of the Northeastern Native Americans. This guide is meant to conjure energy and channel force; it's my way of operating in the world these days. With that, dive right in without looking back.
Boston's Pet Fox — made up of current and former members from Ovlov and Palehound respectively — are hurling alt rock back into the fold. "A Face In Your Life," the group's first full length release since 2019's "Rare Occasion," is crammed with hooky guitar lines and a pavlovian soft/loud dynamic that will snag anyone who fawned over their copy of "Pinkerton" as a teenager. Pet Fox's newest release is a seamless piece of power pop meets alternative rock, the kind of heady, vigorous record Failure or Silversun Pickups would make in the wake of the post-grunge boom.
---
Yaya Bey, 'Remember Your North Star'
June 17
New York City up-and-comer Yaya Bey is an old soul, an advocate for Black women, offering spoken-word bars over old school beats. On the R&B storyteller's new album, the ruminative "Remember Your North Star," Bey taps into the plight of Black women bearing misogynoir and inherited trauma, sharing a message of self love and acceptance with nods to both Missy Elliott and Mary J. Blige. The crunchy, jazz-tinged production of lead single "keisha" sums it all up: "Show me one thing that's been worth risking me/ Babe, why you no like nice things?"
---
Horse Jumper of Love, 'Natural Part'
June 17
"Natural Part," the third full-length album from Boston slowcore indie trio Horse Jumper of Love, is undoubtedly their best release. Dialed in, deliciously textured and indulgent, the band distilled their sticky, sprawling slow rock into a crystalline, multidimensional body of work as densely rich as a chunk of quartz. "Natural Part" is a triumph of dogged proportions, an unfaltering evolution of angular slowcore into enveloping indie pop.
---
You've never heard a powwow quite like this. Medicine Singers, fronted by Daryl Black Eagle Jamieson, clan chief of the Pokanoket Nation (Rhode Island and Southern Massachusetts), had a chance encounter with guitarist Yonatan Gat at SXSW in 2017, where they shared the stage for an impromptu set of traditional Eastern Algonquin powwow music and thorny, psychedelic guitar improvisation. Much of their collaborative new album, the self-titled "Medicine Singers," capitalizes on the magic they caught that day, with additional contributions from members of Swans and DNA. A truly haunting and spiritually probing release.
---
Zenizen, 'P.O.C (Proof of Concept)'
July 27
New York-based singer-songwriter and producer Opal Hoyt, otherwise known as Zenizen, has spearheaded the latest breakthrough in the lush, warbly world of future soul. The artist's newest release, the kaleidoscopic "P.O.C (Proof of Concept)," offers a glimpse of her transient life with poetic vignettes and music production swathed in vibrant layers. The 8-bit groove of single "Aja" recalls the eccentric beats of Dev Hynes' Blood Orange, melded with the soulful electronic exploration of artists like Hiatus Kaiyote and Sampha.
---
Boston noise rock sentries Kal Marks, captained by founder Carl Shane, have returned from a two-year hiatus with a new lineup and a new prickly vision. "My Name Is Hell," the group's tempestuous fifth album, might be their most melodic, but don't be fooled: It's still a monster trying to claw its way out of your speakers. It's a broad exercise in cynicism, a jaundiced study of humanity, grief and religion, all somewhat familiar territory for a band that spent the better part of a decade sweating and screaming it out from within the walls of Great Scott. But really, this is the Kal Marks record that we need for this moment.
---
Sleepyhead, 'New Alchemy'
Aug. 19
Formed in an NYU dorm room back in 1989, Boston-based trio Sleepyhead found a niche in the loose, jangly indie rock scene of the 1990s, sharing the stage with groups like Polvo and Yo La Tengo. On their peppy sixth album, "New Alchemy," the group revel in the homespun simplicity of feel-good slacker rock and the melodic and structural sensibilities of '90s-era Big Star. A little twangy, a little rickety and a little rough and tumble, Sleepyhead's venture into its fourth decade is all heart and big hooks at its core.