Boston indie veterans Pet Fox on surviving in music and their new album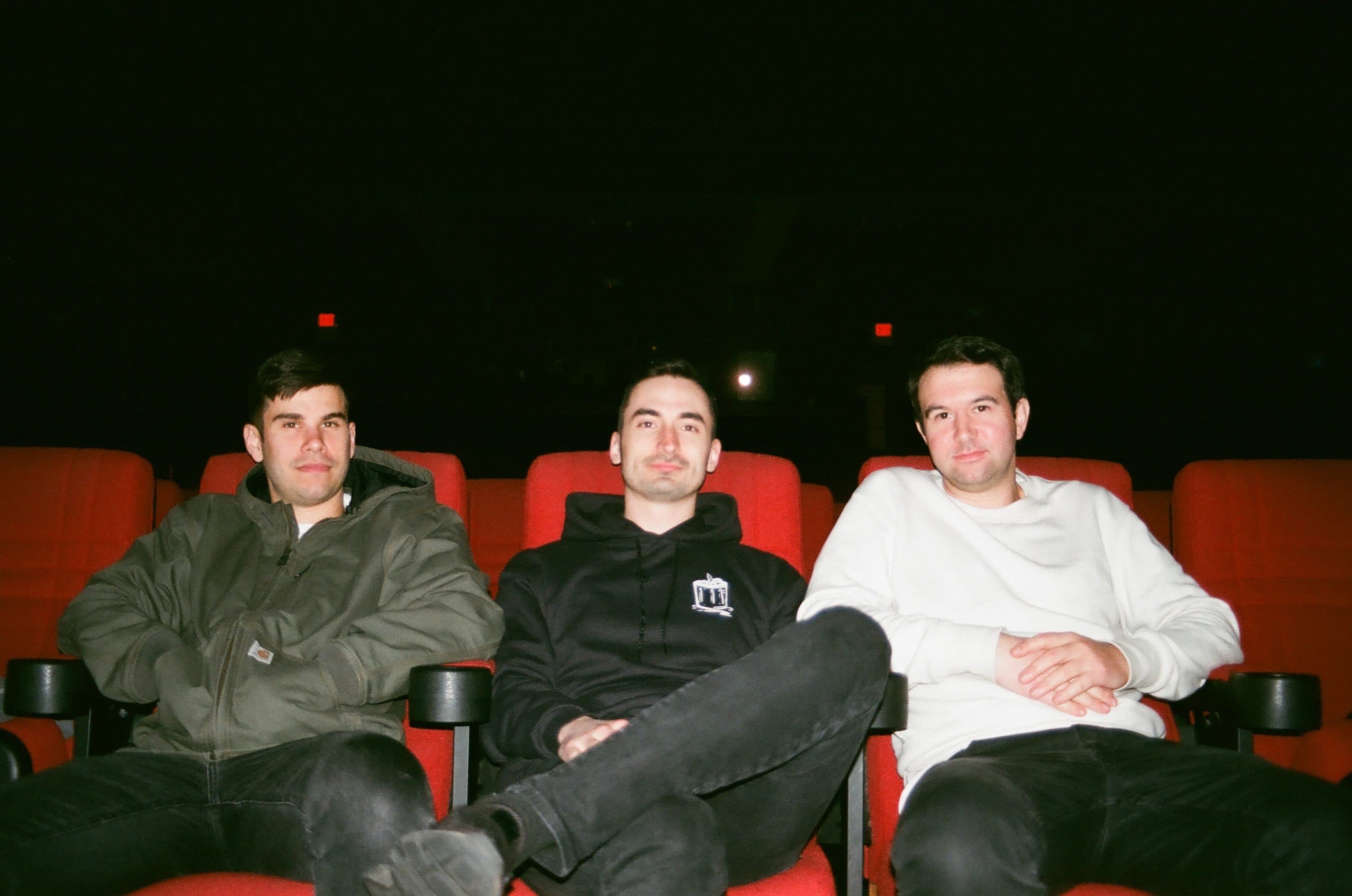 Boston-based indie-rock band Pet Fox is built on a foundation of mutual admiration between its three members. Vocalist and guitarist Theo Hartlett, bassist Morgan Luzzi, and drummer and engineer Jesse Weiss all had almost a decade of experience each when they began writing tracks for their self-titled debut in 2018.
Hartlett says that before Pet Fox was formed, he and Luzzi were superfans of Weiss' and the band Grass is Green that Weiss was drumming for at the time. They all met at a house show in Allston, Massachusetts where the starstruck Luzzi and Hartlett befriended Weiss.
They eventually asked him to help them record an EP for their own band at the time, called Flat Swamp. The two bands were peripherally related in the tangled network of the New England do-it-yourself music scene. Weiss, who hails from Needham, Massachusetts, knew Hartlett's older brother, Steve Hartlett, the frontman of Connecticut's indie darling, Ovlov. So, Weiss agreed.
He says there was an immediate compatibility. "You can't find better musicians than these two," he grins.
Luzzi, Hartlett and Weiss soon became Spook the Herd along with friend, guitarist and vocalist, Abe Kimball, but as time passed, Kimball focused his efforts on his professional career. The three remaining became Pet Fox.
This kind of churning through bands is common in a scene that is so difficult to gain notoriety in. Musicians get burnt out, and even if their passions are strong, the money isn't there, and they are forced to seek other opportunities.
The members of Pet Fox have been witness to this. Each member has seen countless of their own bands dissolve as quickly as they were formed. All three musicians work full-time to support themselves on top of their band duties, a recipe for wearing themselves thin.
Even the infrastructure for playing and recording music is unreliable. Weiss says he lost his recording space in Studio 52 where the first two Pet Fox projects were made when developers bought the building.
In some ways, it's a miracle that the trio is still standing in the face of that and it's a testament to the camaraderie between them. This bond comes through authentically in their songs where every member feels totally locked in.
Throughout their 2021 EP, "More Than Anything," the band moves easily from blasted out shoegaze on "Imagine Why" to subdued indie grooves and a Weezer-esque breakdown on "Take Note." No single musician steals the show, but each one feels integral.
You can tell the members feel the same way. When one compliments another, they immediately accredit that success to the other two. When, for example, Luzzi says that Weiss' knowledge in engineering and talented drumming sets Pet Fox's sound apart from other indie bands that don't have such clean-sounding percussive grooves, Weiss deflects. "It's everyone. Recording is easy when you play with such great musicians," he says, gesturing to Hartlett and Luzzi.
Their newest record, "A Face in Your Life," is set to release through the label Exploding in Sound on June 17 and features this dynamic at its peak. For the first time, the band was able to chip in for time at New Alliance Audio in Somerville where they could all get into a room together and record tracks live.
"In the past, we used a lot of layering and overdubbing," says Hartlett. "This time around, we really wanted to make it sound like a really good live set. It feels really good."
There are two singles out now, the highly danceable critique of capitalism, "Checked Out," and a rager about a toxic relationship, "Only Warning," which was released with an accompanying music video shot in Coolidge Corner Theater.
They've been sitting on the songs since before the pandemic to make sure they could press records and give the music the attention it deserves. "We feel really strongly about these songs," says Weiss. "And we had seen some of our peers release music in the middle of the pandemic and have it get lost without being able to play shows."
It seems that everything is coming together for Pet Fox and that's due in no small part to the fact that they have each other's backs. "We're all battling our own insecurities so we try to be supportive of one another," says Hartlett. "That's sort of the only way to be able to keep doing it."
"There are of course lots of expectations when you put all this time into a band," adds Weiss. "But at the end of the day, as corny as it sounds, I really just want to keep making music with these guys because I love making music with them."
Luzzi jumps in as well, "These are my best friends. We have a mutual appreciation for each other as musicians even when we aren't feeling it for ourselves."
---
Pet Fox plays Midway Café in Jamaica Plain on Monday, June 20, with Floatie, Spirits Having Fun, Squitch and Kevin Wynd.