Andrea Buchanan's novel 'Five-Part Invention' follows trauma's legacy through generations of a family
"Five-Part Invention," Andrea J. Buchanan's beautifully perceptive novel, begins with a reckoning. The elderly Lise is penning a letter to her estranged daughter Anna. Nearing the end of her life, Lise feels compelled to share the long-hidden trauma that forever changed her. And, in ways subtle and profound, its wounding legacy has flowed through five generations of women, from Lise to Anna to Pauline to Hope to Zoe.
The literary structure of "Five-Part Invention" follows that of a musical invention — a composition written in two-part counterpoint. Lise's letter introduces the theme, and the episodic stories of the next four women circle around this theme, in uneasy, contrapuntal mother-daughter relationships.
In the 1920s, Lise is a promising piano student on scholarship in Paris. That ends when she meets and marries Mor, a brooding, politics-obsessed artist. Mistaking his strong opinions for depth of character, and his possessiveness for adoration, Lise abandons her studies to settle with him in New York City.
A brittle, petty man, Mor cannot abide his wife garnering any attention for her music. He resorts to ghastly measures to prevent Lise from even practicing piano; his cruelty drives her to the brink of madness. Lise survives her abuse, but how she survives inevitably alters core parts of her personality, and how she responds to the world.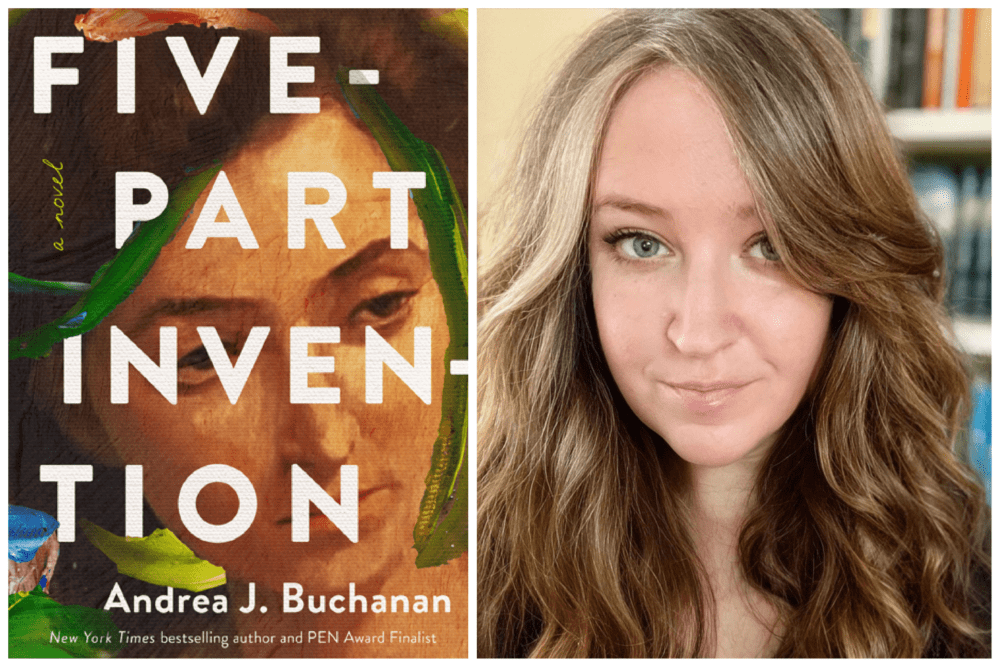 Even though these women share some common traits, Buchanan has endowed each one with a distinct personality and a life unique in its aspirations. Music provides some connective tissue across the generations, and descriptions of Lise at the piano or of the pieces played (Beethoven's "Klavierstücke," a Schubert Impromptu) are laced with expressive details.
Buchanan, a 2019 PEN finalist for "The Beginning of Everything" and co-author of the New York Times bestseller "The Daring Book for Girls" (with Miriam Peskowitz), has a Bachelor of Music in piano performance from the Boston Conservatory of Music (now called Boston Conservatory at Berklee) and a Master of Music in piano performance from the San Francisco Conservatory of Music.
Buchanan has employed an effective narrative style for this multigenerational story. Each main character appears at least twice; as a child in their mother's chapters, and then as an adult in their own section. Chapters are always written from the adult woman's point of view, so you gain both first-person and third-person perspectives of each at different ages. The shifting lens offers highly illuminating, and often heartbreaking, views.
In the 1950s, Lise's daughter Anna marries Tom, "a natural-born salesman, a gifted mimic, a charismatic liar." Her life soon devolves into exhausting motherhood: too many children to care for, and too much energy spent navigating Tom's volcanic temper.
Raised in a household where even a simple weekday breakfast can turn ugly, Anna's daughter Pauline grows into a skittish, needy adult who careens from job to job, always deeming each new one "her true calling." Although blessed with a forbearing husband, Pauline's spinning-top personality threatens to topple friendships and to fracture her own relationship with her daughter Hope.
Years later, Hope, who has inherited her great grandmother's musical abilities, gets drawn into a college romance that is cruelly manipulative. Though she's never been told the perilous circumstances of her long-ago relatives, she repeats their patterns in eerily similar fashion.
While the women in "Five-Part Invention" are fully formed, their fathers, husbands, and boyfriends are mostly either monsters or saviors. What keeps them from being completely one-dimensional is how convincingly each man seems a product of his era. Buchanan is skillful at showing how much a cultural context — a 1930s artist collective, a mid-20th century corporate job, 1990s dorm life — shapes a person.
These are ordinary, not extraordinary people, and the novel has deeper resonance because of this. No one is completely crushed by their past, and no one dramatically vanquishes it. Bearing invisible wounds, each of the women builds a life, each with varying degrees of love and truly deep connections.
At one point, the adult Hope — the fourth generation of these women — muses that she is so accustomed to being on her guard, she "doesn't quite know how to interpret a conversation that does not require interpretation."
There's a glimmer of self-awareness in that insight. The promise, perhaps, of a different take on the word invention: something new — perhaps for Hope, perhaps for her daughter Zoe — that can only emerge from a fresh vision of the world.