NOAA predicts up to 18 days of high-tide flooding for Boston next year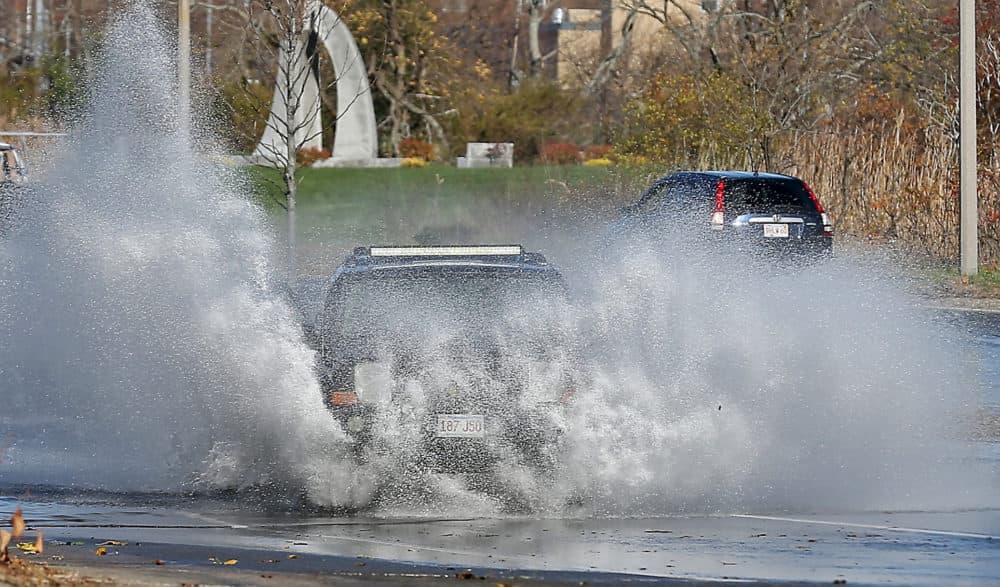 Scientists at the National Oceanic and Atmospheric Administration (NOAA) say they expect high-tide flooding along the East Coast to accelerate as sea levels rise.
"In most U.S. coastal locations, the number of high-tide flooding days per year is growing. It's accelerating, in fact, along most East and Gulf coastlines," said NOAA oceanographer William Sweet at a press conference Tuesday.
"About two thirds of locations experienced similar or more days of high-tide flooding than the year before, and the rate of flooding is more than twice what it was about 20 years ago."
NOAA predicts 11-18 days of high-tide flooding for Boston next year, even though the city had fewer-than-predicted flood days last year, according to an annual report released Tuesday. Boston saw just seven days of high-tide flooding from May 2021 to April 2022, instead of the predicted 11-18 days.
Predictions for other New England cities for next year include 6-13 days for Portland, ME; 6-11 days for Providence, RI and 3-7 days for New London, CT.
Sometimes called "nuisance" or "sunny-day" flooding, high-tide flooding occurs when water exceeds the daily average high tide for at least an hour, spilling onto streets and sidewalks.
High-tide flooding endangers crucial infrastructure in Boston, including stormwater systems and public transit, as well as low-lying areas like Long Wharf and Morrissey Boulevard.
The fewer-than-predicted days of high-tide flooding last year are likely due — at least in part — to the natural cycle of the moon, said Sweet.
The moon's orbit around Earth gradually shifts about five degrees every 18.6 years.  This "lunar nodal cycle"— sometimes called the "moon wobble" — can either dampen or enhance the overall height of tides. We're currently in a "dampening" phase that will end around 2027. From 2028 to 2036, scientists expect that the moon's shifting orbit will lead to higher tides and amplified flood risk.
"In the Northeast there's been a little bit of reprieve," said Sweet. "Tides just aren't as high as they were several years ago. But that swing will hit the bottom and start going up again."
A 2022 UMass report on climate change impacts for Greater Boston notes that eight of Boston's top-ten flood events — including the devastating Nor'easters in the winter of 2018 — occurred during a peak in this lunar cycle.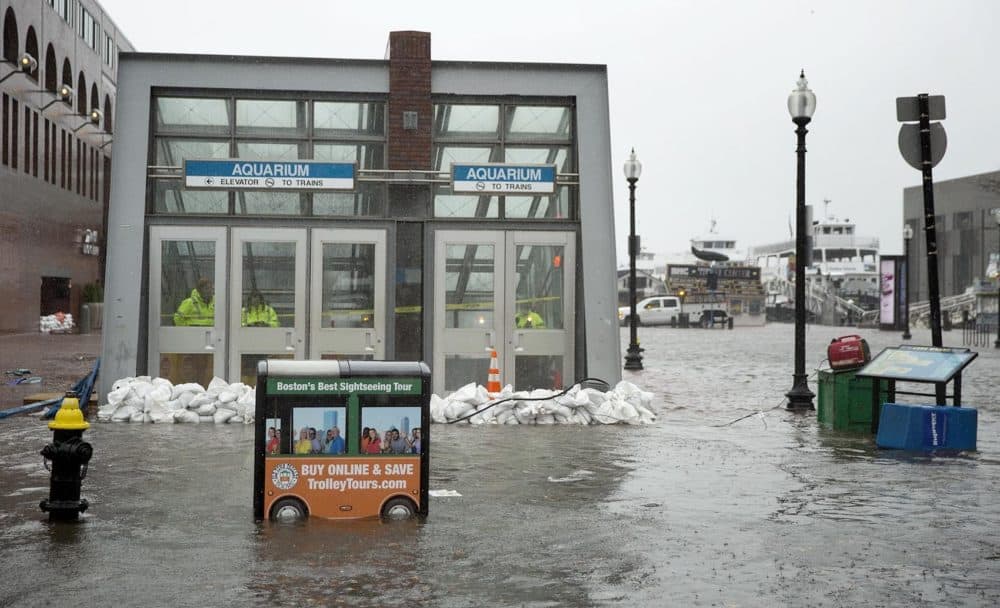 Three coastal communities in the U.S. set or tied records for days of high-tide flooding last year, according to the NOAA report. Reedy Point, DE saw six high tide flooding days, one more than the previous year; Kwajalein Island in the Marshall Islands observed four high tide flooding days, also one more than 2021. The water level station at Springmaid Pier, SC, near Myrtle Beach, tied its 2021 record with 11 high-tide flooding days.
Boston's record for high-tide flooding was set in both 2009 and 2017, with 22 days recorded each year.
According to the 2022 UMass report, sea-level rise may lead to nuisance flooding in Boston nearly 180 days each year by 2050. Boston has one of the highest rates of sea-level rise in the world, partly because the land is sinking about six inches every hundred years as it continues to adjust from the last ice age.