Three films depicting the 2018 Thai cave rescue compete for attention
The rains came early that year. Thailand's monsoon season arrived a month ahead of schedule, and unless you were living underground yourself in the summer of 2018, you're sure to have heard all about the 12 young soccer players and their coach who spent 18 days trapped in the flooded caverns of the Tham Luang cave system. An extraordinary rescue mission brought thousands of volunteers from around the world in the kind of concerted, humanitarian effort that comes along every once in a while to remind you how — despite daily evidence to the contrary — people are still capable of pulling together and doing great things sometimes. The story is a natural fit for the movies, which is why we're sorting through a deluge of them at the moment, with not one, but two dramatizations of the event coming to your home screens this weekend.
Last year's Oscar-nominated documentary "The Rescue," from "Free Solo" directors Elizabeth Chai Vasarhelyi and Jimmy Chin, already did an admirable job laying out the nuts and bolts of the recovery operation, introducing us to the peculiar personalities of British cave divers Richard Stanton and John Volanthen, whose odd hobby made these creaky-looking, middle-aged eccentrics more qualified for the mission than a strapping SEAL team half their age. Notably missing from the documentary was any participation from the Thai children themselves, whose exclusive life rights had already been sold to a rival Netflix production that's premiering in September. (The movie also politely avoids infant billionaire Elon Musk's blundering attempt to insert himself into the story and the infamous tweet in which he called one of the rescue coordinators a "pedo guy." If feeling uncharitable, one could assume the elision had something to do with Vasarhelyi and Chin's follow-up film being "Return to Space," a Musk hagiography currently streaming on Netflix.)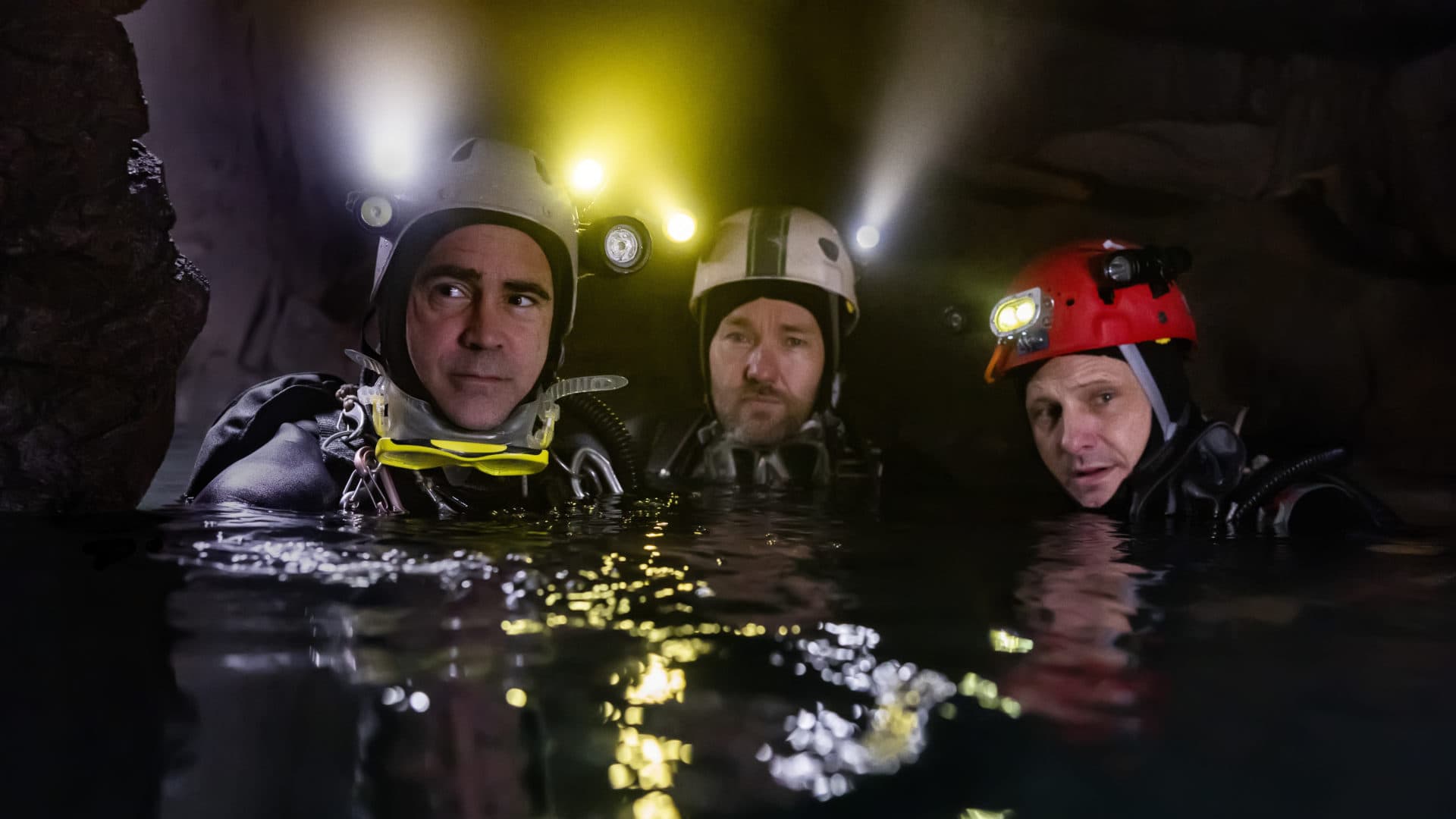 Arriving on Amazon Prime Video this Friday is Ron Howard's "Thirteen Lives," a brawny, big-budget spectacle starring Viggo Mortensen and Colin Farrell as Stanton and Volanthen, filmed on meticulously recreated soundstages and in massive water tanks with the stars doing their own stunts. It's a rock-solid example of old-fashioned Hollywood craftsmanship, the kind of thing that used to pack people into movie theaters. Swimming in its wake, via video on demand, comes "Cave Rescue," a sneaky re-branding of writer-director Tom Waller's 2019 film "The Cave," which stars rescue diver Jim Warny as himself, as well as some of the story's other real-life players re-enacting events in and around the Thai locations where they actually occurred. For reasons that become abundantly clear during its first five minutes, the embarrassingly amateur-hour production never got a U.S. release and has presumably been dusted off to cash in on the backdraft of Howard's film.
Warny is not depicted at all in "Thirteen Lives," which makes one wonder about the extent to which rights-wrangling negotiations shape these ripped-from-the-headlines films purporting to be true stories. But this also provides more reason to admire the streamlining done by screenwriter William Nicholson, who conveys the information necessary to understand an enormously complex operation involving dozens of characters via short, punchy scenes without relying too often on the hoary device of television news reporters explaining everything to the audience. "Thirteen Lives" hums along with a brisk, all-business efficiency. The film takes its emotional temperature from the stiff-upper-lip professionalism of the rescue divers, with a brusque aversion to schmaltz that's a surprise coming from this particular director.
Ron Howard would probably be the first to admit that he's kind of a corny guy. But you won't find any of his trademark treacle here. Howard has spent the past couple of years working on disaster management documentaries like 2020's California wildfire chronicle "Rebuilding Paradise" and this summer's "We Feed People," clearly captivated by the logistics of large-scale problem-solving. At times "Thirteen Lives" feels like an underwater "Apollo 13," the project playing to the director's strengths in teamwork, camaraderie and unfussy — if unremarkable — Hollywood storytelling. Howard is a consummate studio craftsman who often fumbles when reaching for a kind of artistry and prestige to which he's temperamentally ill-suited. (This is how an otherwise capable filmmaker ends up directing dreck like "Hillbilly Elegy.") "Thirteen Lives" is everything Ron Howard is good at with very few of his weaknesses. It's the director's best picture since his underseen 2013 racing drama "Rush."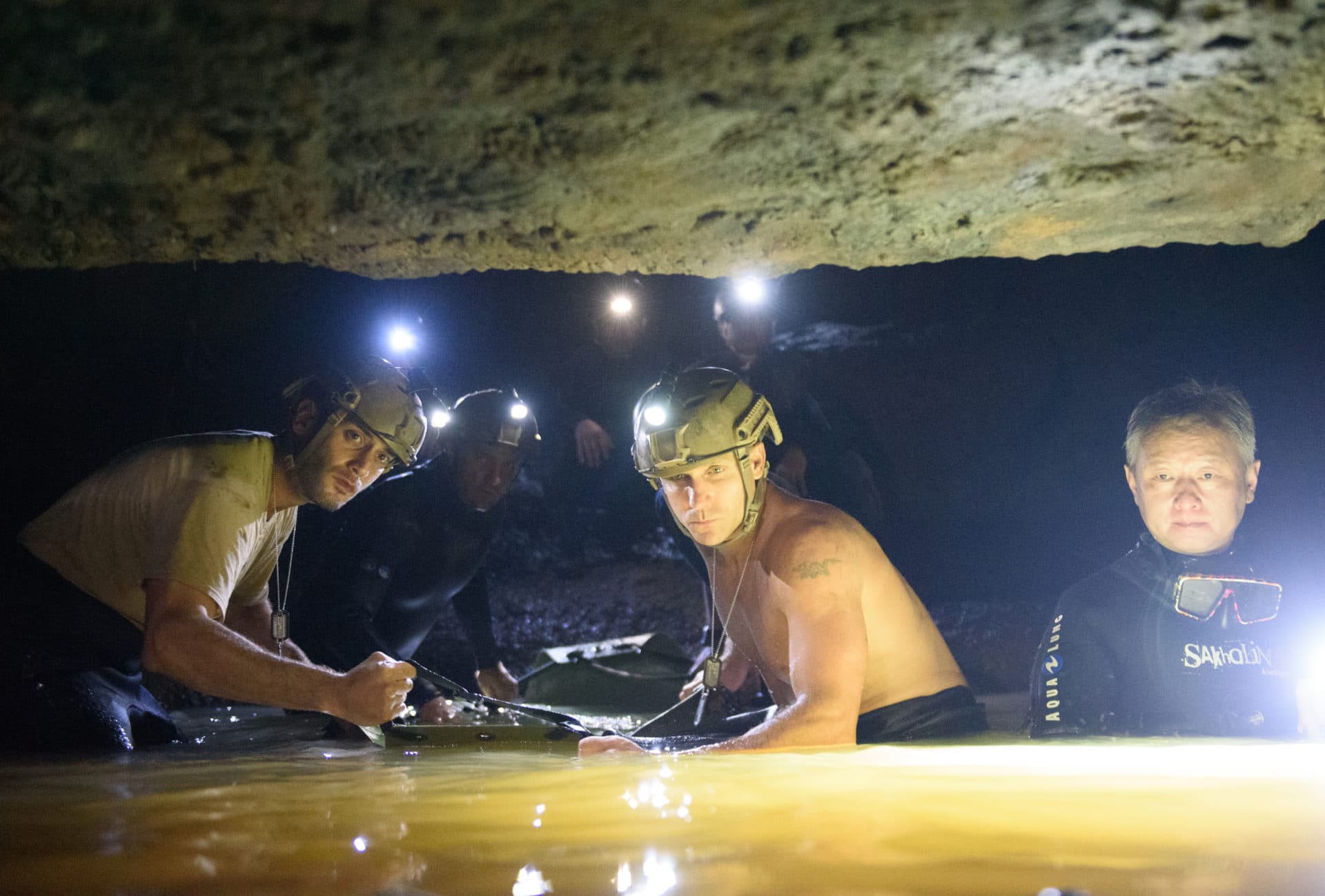 Howard gets a wonderfully brusque performance out of Mortensen, whose bullethead buzz-cut makes him look like something you'd find in a prickly patch of wildlife. While way more ripped than his real-life counterpart, the actor is still able to suggest Stanton's strangeness and discomfort around others. He's a guy who would really rather be underwater, in a dark, murky cave somewhere where he didn't have to talk to you. Farrell is one of our most wonderfully open and transparent of actors, so that the more Volanther tries to tamp down his nervousness and underplay the gravity of the situation, the more we see it pouring off of him in waves. These are two extremely reserved and awkward Englishmen, so much of the movie's drama takes place behind their eyes, desperately trying to keep their focus narrowed to pressing matters at hand because the enormity of the situation is too much to bear.
"Thirteen Lives" was originally scheduled to open in theaters last Easter weekend. But after what were reportedly some of the highest test screening scores in MGM history, the film was repositioned as the studio's big Academy Award contender and bumped to a November IMAX release. Then Amazon bought MGM and scuttled their theatrical plans, so now the only way to see this massive movie will be on your television or tablet. (Welcome to the new media landscape. I hate it here.) I'm sure those who understand the business better than I can explain why this was the smart move for shareholders. All I know is that it diminishes movies and the efforts of those involved in making them whenever a big-screen event like this gets downsized to a stream of content.
---
"Thirteen Lives" starts streaming on Amazon Prime Video Friday, Aug. 5. "Cave Rescue" will be available on demand starting Friday, Aug. 5. "The Rescue" is currently streaming on Disney+.