Klutzy, dopey and still relevant, 'Dirty Dancing' returns to the Somerville Theatre
A fun question I like to ask people is how old they were when they realized that there was an abortion subplot in "Dirty Dancing." The beloved 1987 film — which celebrates its 35th anniversary with screenings next Monday and Tuesday at the Somerville Theatre — became a sleepover staple for generations of tween and teenage girls, most of whom had no idea what the words "Penny's in trouble" meant beyond, well… Penny being in trouble. Pre-release test audiences didn't seem to grasp it either. According to studio polling, 39% of viewers didn't pay any mind to what was happening in that particular storyline, which flew over the heads of crowds busy swooning to Patrick Swayze and Jennifer Grey having the time of their lives. But executives at Clearasil sure saw it, and pulled their planned promotional tie-in campaign accordingly.
Not that the movie needed zit-cream commercials to become a sensation. Its R-rated title and PG-13 passions turned "Dirty Dancing" into 1987's unlikeliest blockbuster, outgrossing "Predator," "RoboCop" and even 007. The scrappy $6 million movie opened in late August in fourth place at the box office, walloped by the third weekend of a long-forgotten Richard Dreyfuss-Emilio Estevez cop comedy called "Stakeout." But then a funny thing happened. People kept talking about "Dirty Dancing" and going back to see it again with their friends. (Reversing the usual trajectory, the movie did better during its third week than the first and second.) It hung around the top 10 all the way through December and played theaters well into the following year, spawning not one but two multiplatinum soundtrack albums. When "Dirty Dancing" was finally issued on VHS it became the first movie to sell over a million copies.
I grew up with two little sisters, so it's entirely possible that I've seen "Dirty Dancing" more times than some of the people who worked on the film. As an annoying big brother, it was my duty to mock the movie whenever they put it on, mimicking Swayze's stiff line readings and wondering aloud how characters in 1963 could possibly be listening to songs featuring synthesizers and drum machines. It's admittedly a pretty easy picture to goof on. Inspired by the memories of screenwriter Eleanor Bergstein and self-consciously set during the last summer of America's innocence, the film follows Grey's headstrong daddy's girl Frances "Baby" Houseman on a family vacation to a corny Catskills resort where she falls for Swayze's Johnny Castle, a dance instructor from the wrong side of the tracks. Our coltish, frizzy-haired teen with two left feet gets stuck having to sub for Johnny's pregnant dance partner Penny (Cynthia Rhodes) and in the process learns how to do more than just mambo.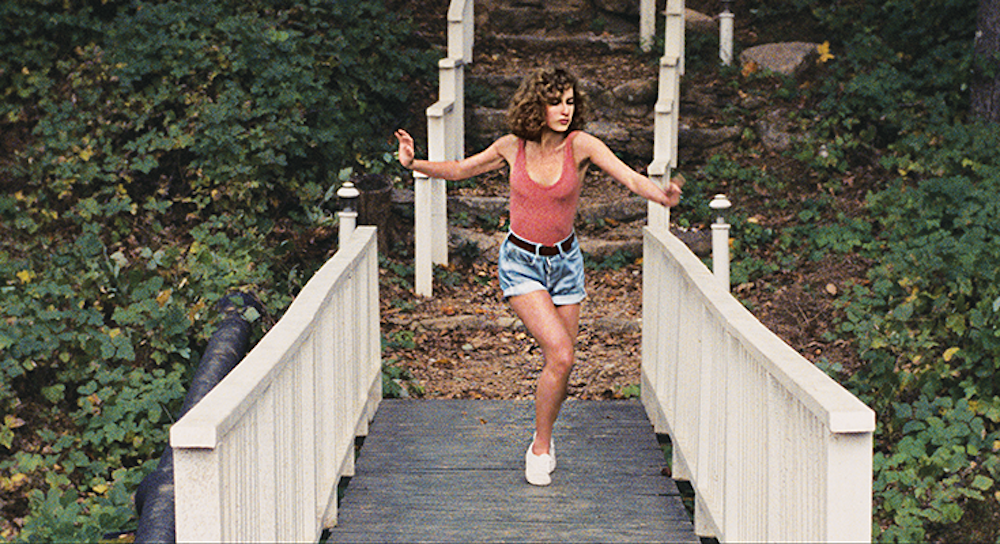 The film is full of misunderstandings that could be resolved at any moment with a simple conversation. Roger Ebert's savage one-star review ripped into "the requirements of the movie's Idiot Plot, which obligates everyone to say exactly the wrong thing at the wrong time." Yet however clumsy, "Dirty Dancing" is also enormously heartfelt and spoke to an audience often ignored at the multiplexes. Sometimes people go to the movies just because we like to watch people fall in love, and the scorching chemistry between Swayze and Grey — who by all accounts didn't care for each other's company off-camera — is enough to crush petty plot concerns or any questions about how they could be dancing to instruments that haven't been invented yet.
It's impossible for me to imagine what it was like being a teenage girl witnessing the intense ardor with which Swayze looks at Grey, as if he's the only person in the world who can see the woman inside this awkward wallflower as she finds her way on the dance floor. Swayze never had an easy time with dialogue and as a smartass kid I loved making fun of him because he was always such an emotionally available actor, open and vulnerable in ways cooler movie stars never allowed themselves to be. (It took me too long to realize that's why he was great.) But I can confess that after sneaking into "Dirty Dancing" as a 12-year-old, I had quite the visceral response to Grey, whose performance remains a wondrous feat of physicality that imprinted on at least one young viewer a lifelong appreciation of denim shorts. Peering into those sweaty, forbidden employee dance parties where the older kids all bump and grind, she shows us the stumbling Baby discovering and owning her emerging sexuality in ways young female protagonists are nearly never allowed in American films — especially not during the harshly puritanical 1980s, when lust at the movies was punishable by death. ("Fatal Attraction" hit theaters four weeks after "Dirty Dancing.")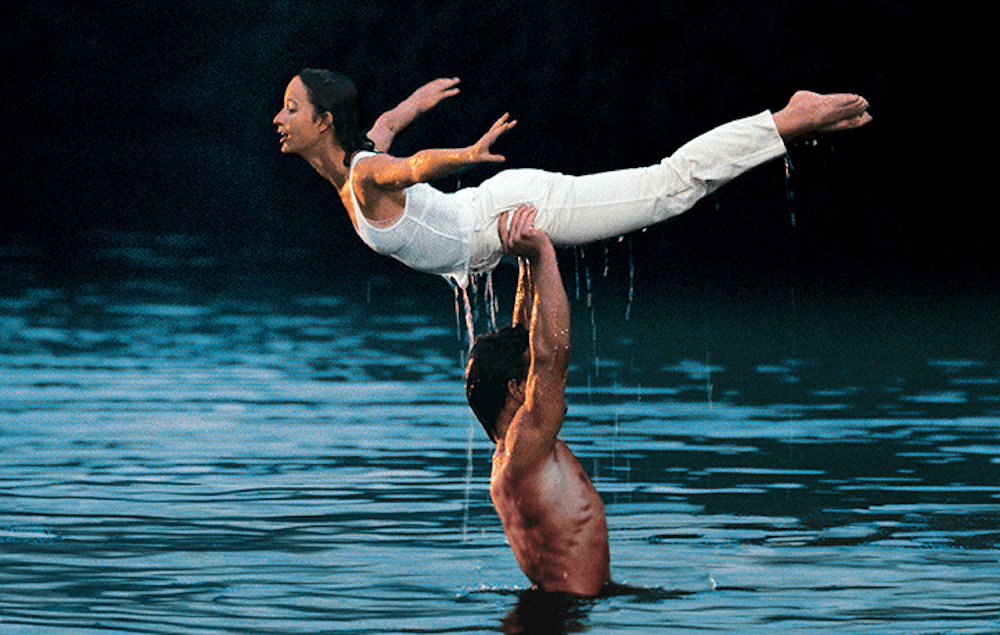 Which brings us back to Penny's botched, backroom abortion, and the depressing return to relevance of a 35-year-old film. Many critics have scoffed that the word "abortion" is never uttered aloud — nor is the word "Jewish" for that matter — which some call cowardly but I submit might be how a movie concerning such subjects could be welcomed into the VHS collections of a more than a million American households. We hear mention of the sham doctor's "dirty knife and folding table," calling to mind all sorts of pre-Roe atrocities for attentive viewers, and the movie notably never blames nor casts any aspersions on Penny for her predicament. (It's presented as just something that happens when you're unlucky enough to date a guy who reads Ayn Rand.) American films have become so skittish and unwilling to even broach the topic, it's startling today to watch a crowd-pleasing dance film this casually insistent that without access to safe and legal abortions, women will die.
"I guess people who care about such things are supposed to be able to read between the lines," Ebert complained. And what's wrong with that, I wonder? We're all adults here, and the kids will figure it out eventually. "Dirty Dancing" can be dopey in its anachronisms and klutzy in its storytelling, but the movie connects where it counts. It's about a young woman discovering that the world is a much more complicated — and way hotter — place than she'd at first imagined, with her loss of innocence treated as an adventure instead of a tragedy. She's having the time of her life.
---
"Dirty Dancing" screens at the Somerville Theatre on Monday, Aug. 22, and Tuesday, Aug. 23.