New MGM Music Hall at Fenway is designed with musicians in mind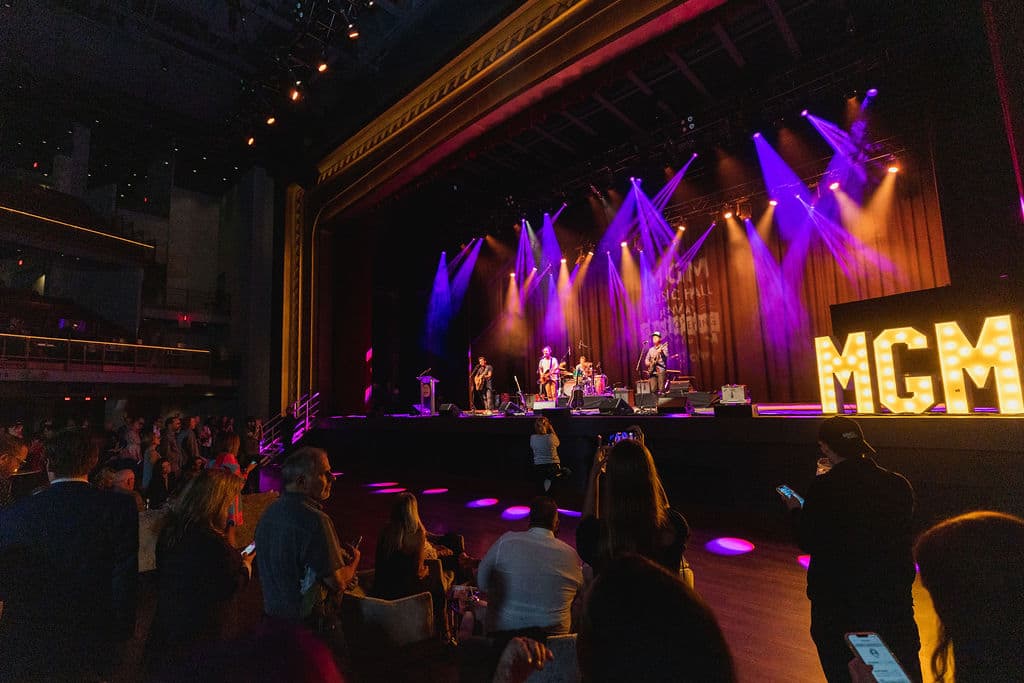 Fenway Park has hosted dozens of concerts since Bruce Springsteen first performed on the field in 2003. Last month, the big outdoor park welcomed an indoor little sister: the 5,000-capacity MGM Music Hall at Fenway. The vertically optimized space is carved out of a triangular parking lot outside the stadium between Lansdowne and Ipswich Streets, with an open-floor club on the first level, and sit-down theater space on the upper two levels.
The club or theater — it really is sort of both — is operated by Live Nation, the country's top promoter, and owned by Fenway Sports Group, and there's a lot of local representation among the artists opening up the venue. It had a private soft opening Aug. 22, with surprise guest Guster — who formed while students at Tufts University — playing a half-hour set. MGM's first public show was Godsmack — formed in Lowell — a week later, and then two from Boston-born James Taylor Aug. 29 and 30.
I caught the party with Guster and Taylor's concert on the first night.
"Not a bad seat in the house!" exclaimed a beaming Doug Borg, Live Nation senior vice president, socializing at the opening. It was a mantra heard often and, from what I could tell, pretty spot-on. Borg added that no seat or spot on the floor was farther than 115 feet from the center of the stage. Much credit goes to lead architect Chuck Izzo and his people at Somerville's DAIQ. Izzo has been involved for the past two decades in the multiple improvements made at Fenway Park; this was his and the company's first concert venue.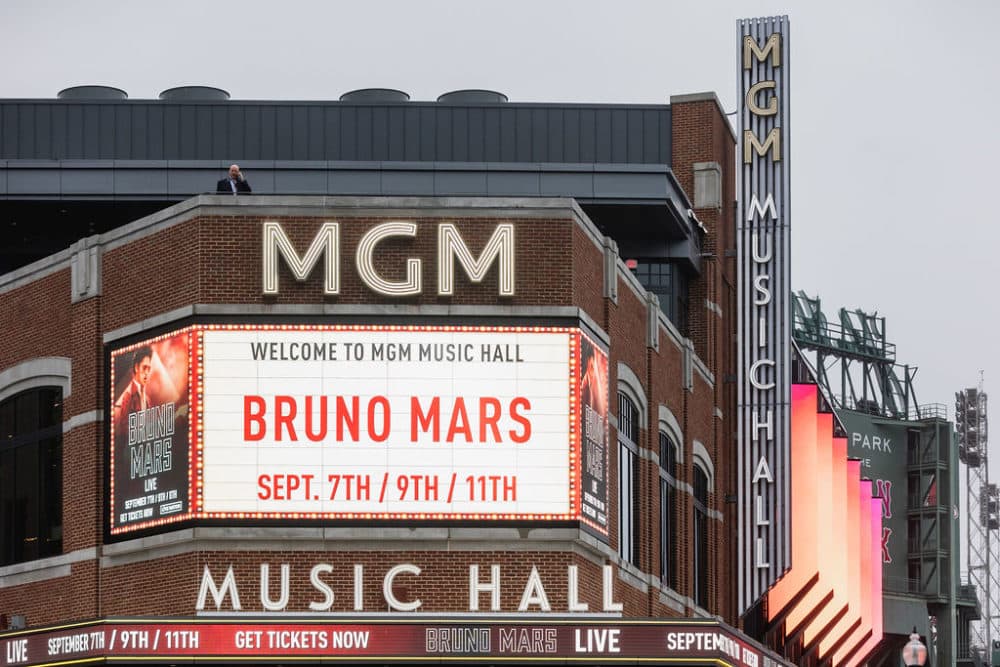 Live Nation chairman of New England Don Law and Red Sox president Sam Kennedy began discussions about a possible venue in 2018. They wanted synchronicity between Fenway and the MGM, a similar kind of intimacy, something both ballplayers and fans have long-praised about the ballpark. Construction began in Nov. 2019, halted in March 2020 during the pandemic lockdown and resumed in late 2020.
Jonathan Gilula, Red Sox executive vice president and COO and managing director of FSG Real Estate, said they had a finite and odd amount of space to work with. "I think the geometry of the site presented us with certain challenges," Gilula said, "but it afforded an opportunity to look at it differently, [making the space] less square or rectangular. We looked at the triangular shape and thought 'How do we maximize the boundaries we have to create a special unparalleled experience?'"
The idea was to emphasize a vertical layout as opposed to the traditional horizontal design. It shares this quality with its main competitor, the 3,500-capacity Roadrunner, the Allston venue that opened in March, owned by Bowery Boston, a division of the country's other big promoter, AEG. Industry insiders say the vertical-over-horizontal design is key to the new wave of clubs being built across the country.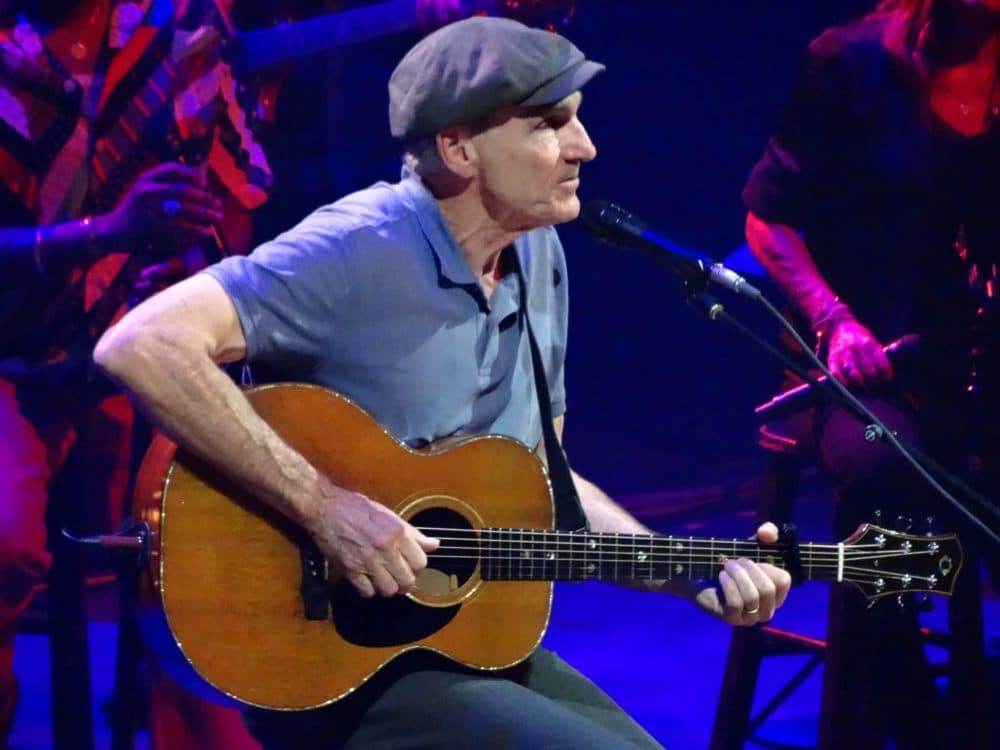 James Taylor said he welcomes the trend of these tall, large capacity theaters over playing in stadiums that weren't built with musicians in mind.
"What we love about the arenas is the size of the audience," said Taylor. "A large room like the MGM Fenway theater holds enough people to get that same energy, but with a clarity and intimacy that you miss in the bigger places. So, this is really the best of both worlds."
Taylor also praised the venue's acoustics. "I love to get feedback from the audience, to have a simple dialogue. That kind of spontaneity lets you know that it's live and tonight I could hear everything anybody said,'' he said, adding that ordinarily he'd be missing out on at least half of those exchanges. "Sometimes the theater can be inhibiting to an audience, as if the context is too formal. The design of this new Fenway venue avoids that intimidating feeling … it supports a casual vibe."
Guster's short set was done without a sound check and with rented equipment, so singer-guitarist Ryan Miller didn't feel he could fully describe the concert experience. Nevertheless, he said, "It's nice to see thoughtfulness brought to bear for live music. It's not a wedding venue or a hockey rink; it feels like a music venue with a very wide stage."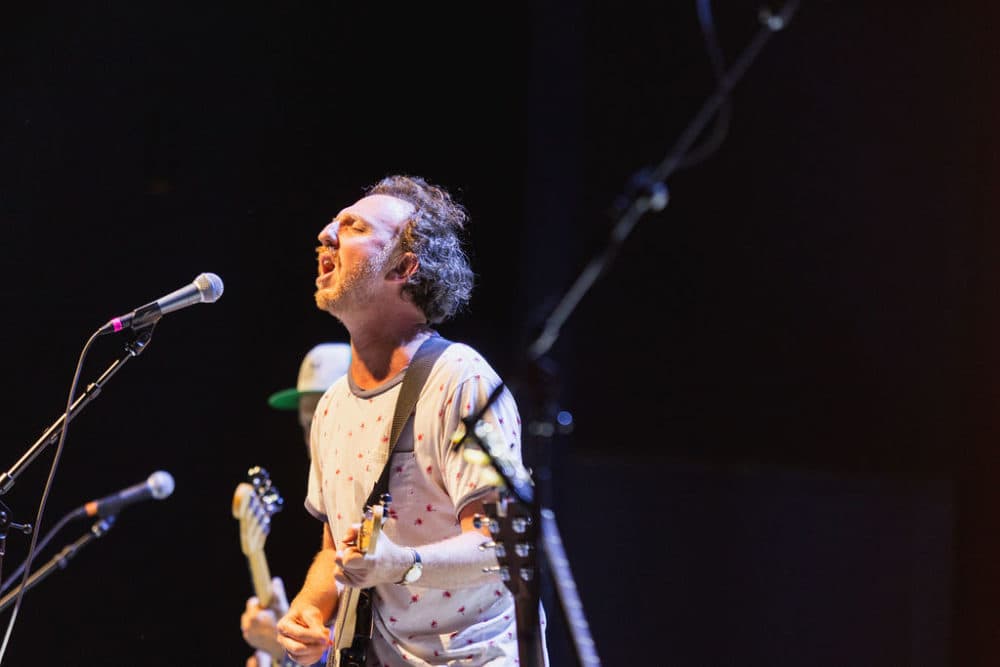 Miller says he appreciates that they didn't throw too much sound equipment in. "Somebody had that wizard brain to not overstuff it. The PA looks underpowered and it's actually more powerful. I think it's going to sound great."
The opening of the MGM Music Hall ups the ante when it comes to the battle between Boston's (and the world's) top two promoters, Live Nation and AEG.
"In this city, I don't know where we've had two promoters that are also venue operators," says Josh Bhatti, who runs Bowery Boston. In addition to Roadrunner, Bowery Boston has the Sinclair and Royale; Live Nation has the Brighton Music Hall, the Paradise, House of Blues, the Orpheum and the Leader Bank Pavilion.
New venues in the 3,000-5,000 capacity range are becoming popular everywhere — bigger than your standard rock club, more intimate than an arena. MGM's capacity is 1,500 more than Roadrunner, so they're sometimes vying for the same act, sometimes not. Bhatti thinks his club has the advantage for a slightly younger demographic, one that wants to stand and dance, and MGM has the advantage for a crowd that wants the option of ticketed seats.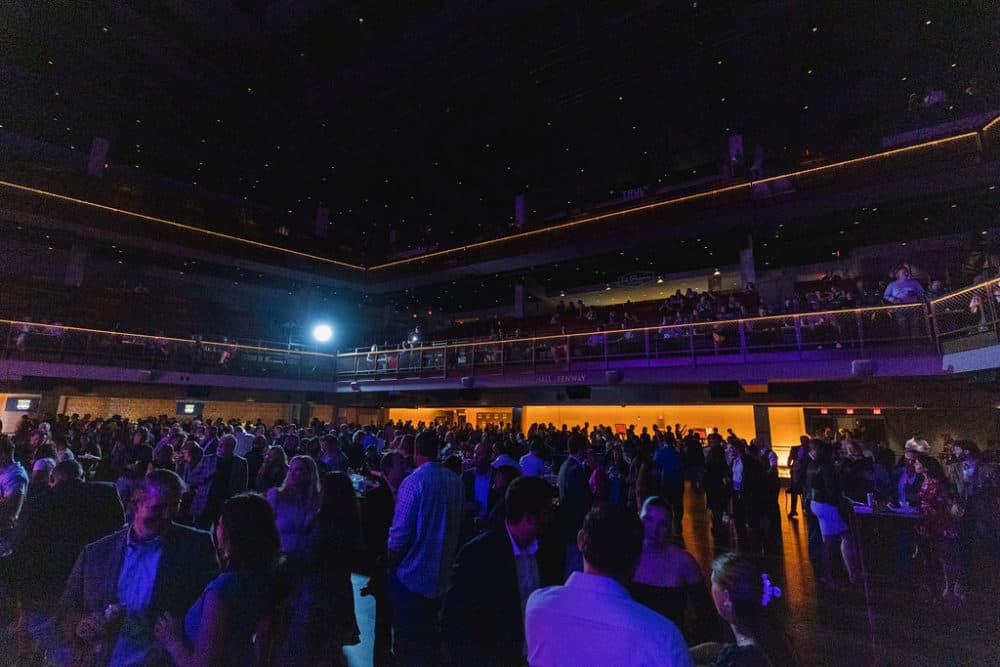 He said there is one unnamed band both venues are after. The agent said the band preferred to play Roadrunner, but MGM Music Hall had put in a better offer. Bhatti was asked if he could match; he said he likely would do so. Added Bhatti: "There are days I say 'I wish I got that show' and I know sometimes, the shoe is on the other foot."
"It's a very, very competitive business," said Guster's Miller. His band has played for both Live Nation — an early breakthrough was a string of shows at the Paradise — and AEG venues. He added that when a new venue is "overwhelming corporate, with this kind of money involved, you run the risk of making it sterile and this didn't feel that way at all."
It remains to be seen whether there are enough fans to sustain the scads of all these post-COVID lockdown bands on tour and the venues that have sprung up. Right now, in Boston, it's boomtown.