Diehl bests Doughty in primary, will face Healey for governor this November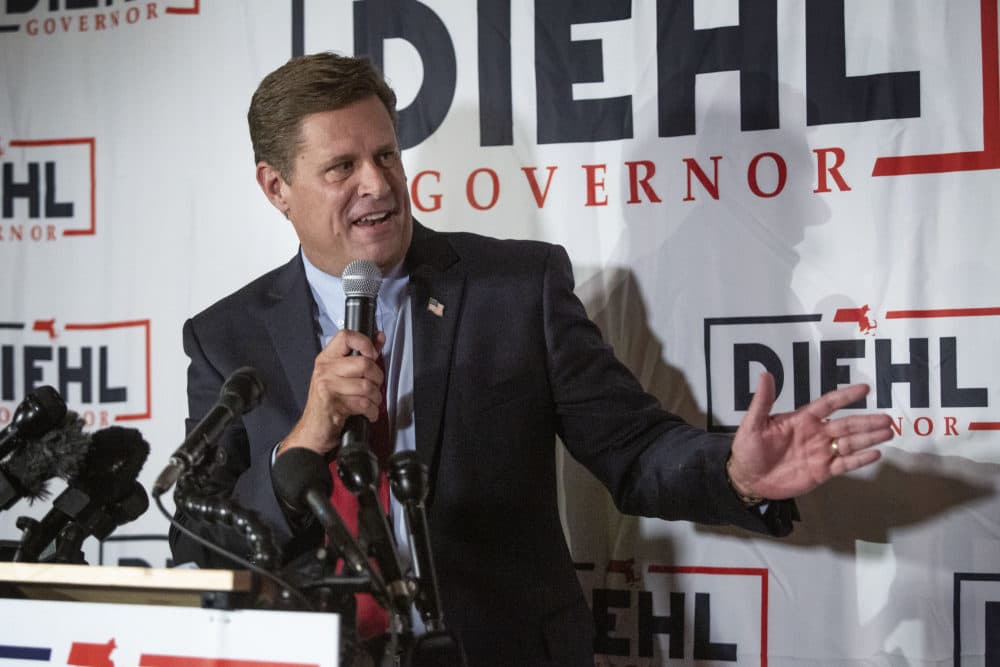 Conservative firebrand Geoff Diehl has emerged victorious in the Republican gubernatorial primary, defeating more moderate Chis Doughty to earn his party's nomination.
He will now face off against the Democratic nominee, Attorney General Maura Healey, in the general election.
Diehl embraced the support of former President Trump as he solidified his position as a rock-ribbed Republican in the national mold. Diehl has spent much of the campaign railing against the mask and vaccine mandates put in place to combat the spread of COVID-19. He's also latched onto the conservative push against local school boards, railing against "critical race theory," a concept most usually discussed in law school that has become a flash point in elementary education, where the theory is not taught.
Doughty, meanwhile, styled himself as a business-minded Republican with a penchant for problem-solving. In that vein, he argued, he was a natural successor to the state's lineage of moderate Republican governors dating back to Bill Weld.
That there was an open race for the GOP governor nomination was something of a surprise. In December, Republican Gov. Charlie Baker announced he would not seek a third term, despite his standing as one of the most popular governors in America. Further altering the race was Lt. Gov. Karyn Polito's announcement that she would not seek re-election or the governor's office.
Baker and Polito both said they made their decisions so they could focus on leading the state out of the ongoing pandemic without distraction. But Baker would have faced a stiff challenge from Diehl, a favorite among the increasingly conservative Republican base in Massachusetts.
The race now pivots from the deeply partisan primaries to the more moderate general election campaign. With more statewide and even national name recognition, Healey is considered an early favorite in November. If she wins the general election, she would become the first woman elected governor in the state.