A comprehensive guide to Greater Boston's fall classical music concerts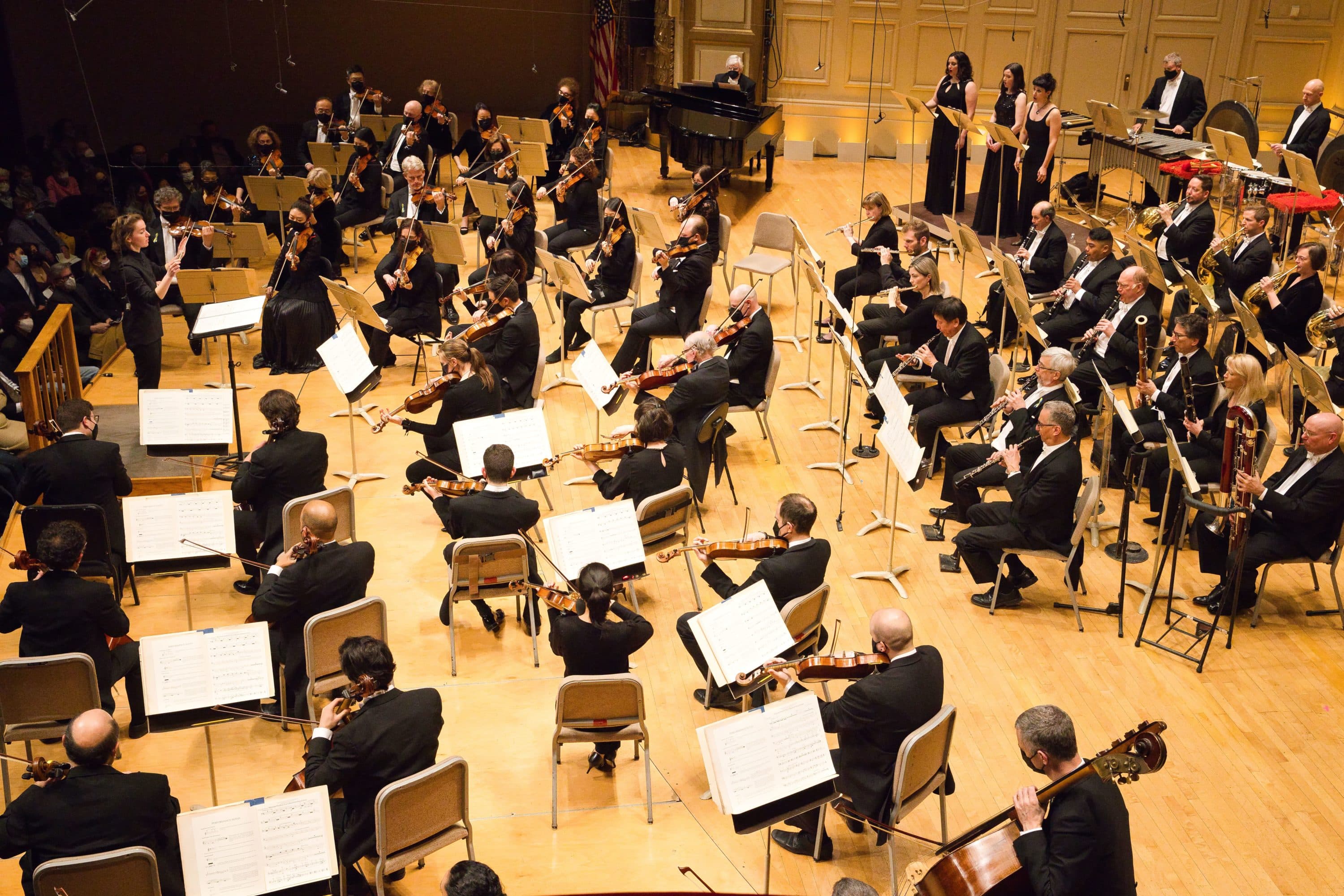 Lovers of classical music who live in Greater Boston should feel lucky and grateful. The spectrum of classical music in these parts is extremely wide and varied. Here's a list, by category — although some groups defy genre — of some of our notable musical organizations. It's hard to go wrong with any of them. But some of these upcoming events especially grab my attention—things I think I might (and you might) especially enjoy. So please read on.
Symphony Orchestras | Visiting Artists | Opera | Chamber Music | Early Music | Choral Music | Contemporary & World Music
---
SYMPHONY ORCHESTRAS
Boston is the home of one of the world's great orchestras, the Boston Symphony Orchestra, which has as its home one of the world's acoustical marvels, Symphony Hall. Between September and December, there will be between one and four performances of new programs practically every week. But the BSO isn't the only game in town, as I hope you will soon see.
I have to confess that I've become disenchanted with the BSO's music director, Andris Nelsons, and what for me has become his rather unadventurous repertoire, focusing mainly on works associated with his own major recording projects: Shostakovich, for which he's won several Grammys (though I think, despite his being Latvian, he lacks a real feel for Russian inflection), and now Richard Strauss. Granted, every now and then he provides a compelling performance, and the orchestra remains splendid. The Shostakovich this season includes the brilliant (often too brilliant) pianist Yuja Wang playing both of his piano concertos (Sept. 29-Oct. 1), the very first BSO performance of the rarely performed (perhaps not rarely enough?) Symphony No. 3 (Oct. 6-8), and the familiar (perhaps overly familiar) Symphony No. 5 (Oct. 27-30); and the Strauss is that tedious travelogue the "Alpine Symphony" (Nov. 3).
The programs led by the inspired composer-conductor-pianist Thomas Adès—the BSO's "artistic partner"—and other visiting conductors tend to interest me more. I'm particularly intrigued by the program in which BSO assistant conductor Anna Rakitina leads the impressive Israeli pianist Inon Barnatan in Rachmaninoff's gorgeous "Rhapsody on a Theme by Paganini," what promises to be an enjoyable concert suite from an opera I don't know, Elena Langer's "Figaro Gets a Divorce," and Ravel's familiar but dazzling orchestration of Mussorgsky's "Pictures at an Exhibition" (Nov. 25-26).
Note: this season there will no longer be any Tuesday night BSO concerts, but there'll be several concerts on Sunday afternoons. And we'll have to wait until March to hear Adès.
Surely the best loved conductor in greater Boston is Benjamin Zander, who is now celebrating his 50th year as a conductor and has been leading the Boston Philharmonic for more than 40 of them. I look forward to the opening fall concert, which includes the Rachmaninoff Symphony No. 2 and Beethoven's greatest piano concerto, the Concerto No. 4, with the superb pianist Jonathan Biss (Symphony Hall, Oct. 19). Zander also leads the outstanding Boston Philharmonic Youth Orchestra, which will be performing an afternoon of "heroic" music, Richard Strauss's orchestral workout "Ein Heldenleben" and (perhaps you've heard this one before) Beethoven's Fifth Symphony (Symphony Hall, Nov. 20).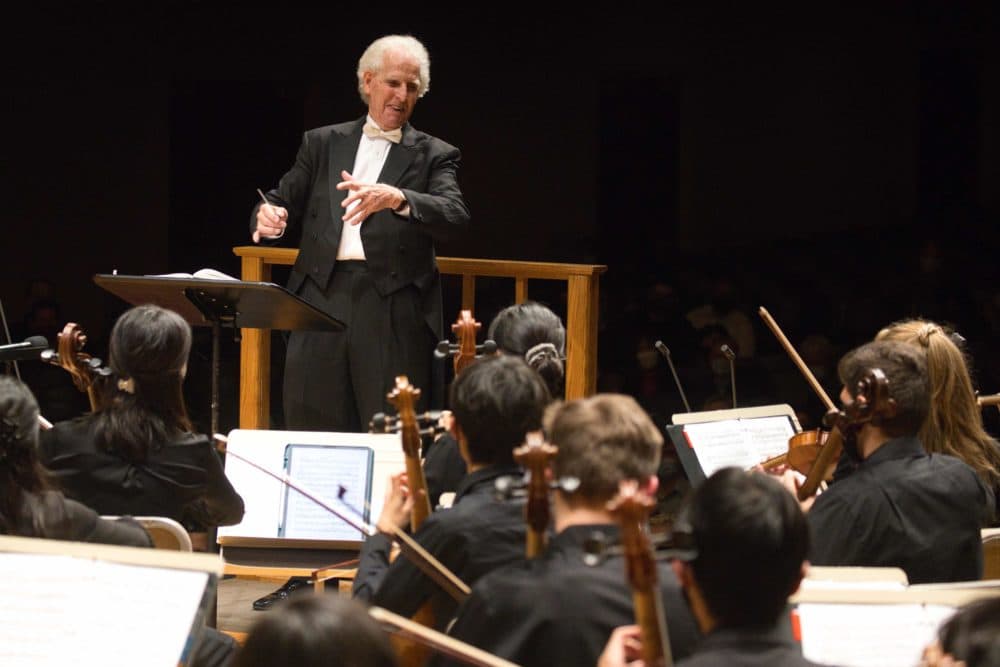 Steven Lipsitt's Bach, Beethoven & Brahms Society has three concerts lined up this fall at Faneuil Hall. The most fun might be "A Brandenburg Holiday," with two of Bach's Brandenburg concertos, a Chanukah medley, and music of Margaret Bonds, Brahms, Britten, and seasonal songs and carols, sung by members of The Apollo Club, The Heritage Chorale and VOICES Boston (Dec. 18).
Tianhui Ng is now filling the big shoes of the venerable Richard Pittman (who is in poor health) as music director of the New England Philharmonic. Their first concert this fall is called "Remembered Futures," with the Boston or New England premieres of Mary D. Watkin's "Soul of Remembrance" (1994), Iván Rodríguez's's "A Metaphor for Power" (2018), Eric Nathan's "Opening" (2021), and a return to Boston of John Corigliano's Symphony No. 1 (1989), which was his response to the AIDS crisis (Jordan Hall, Oct. 30).
---
VISITING ARTISTS
The Celebrity Series of Boston is bringing us what might be the two most exciting concerts of the fall season: the overdue return to Symphony Hall of two great orchestras. First, the Los Angeles Philharmonic, under the direction of superstar conductor Gustavo Dudamel, will appear in a program featuring Mahler's astonishing First Symphony and the Boston premiere of a new violin concerto by the remarkable Mexican composer Gabriela Ortiz (too rarely heard in these parts), which also marks the Boston debut of violinist Maria Dueñas (Oct. 23). And then Kirill Petrenko, in his first Boston appearance as music director of the Berlin Philharmonic (considered by many music lovers the world's greatest orchestra) in an unusually varied program including Andrew Norman's "Unstuck" (inspired by "Slaughterhouse- Five"). Mozart's Violin Concerto No. 1, with Berlin's concertmaster Noah Bendix-Balgley as soloist, and a rare performance of Korngold's plush Symphony (Nov. 13).
Another welcome returning celebrity is the eloquent Swedish mezzo-soprano Anne Sofie von Otter in collaboration with the equally eloquent Australian keyboard star Kristian Bezuidenhout in a program of music by Franz Schubert and Fanny Mendelssohn and a selection of Swedish songs (Jordan Hall, Nov. 5).
The Celebrity Series also presents three compelling piano soloists making their Boston or Celebrity Series debuts: Icelandic pianist Víkingur Ólafsson, in a fascinating program of works from Mozart's last decade in "conversation" with works by his contemporaries (Longy's Pickman Hall, Nov. 29); German pianist Martin Helmchen, playing Bach, Brahms, and Robert Schumann (Pickman Hall, Dec. 6), and the 2015 winner of the International Chopin Piano Competition, Seong-Jin Cho, in a thoughtful program including both Handel and Brahms's Handel Variations (Jordan Hall, Dec, 11).
It would very well be worth a trip up to the North Shore, where Rockport Music is also presenting some celebrated visiting artists. Italian violin virtuoso Fabio Biondi leads his own chamber orchestra, Europa Galante, in works by Bach and Vivaldi (Shalin Liu Performance Center, Oct. 9). The acclaimed Canadian pianist and Bach specialist Angela Hewitt will be joined by the Orpheus Chamber Orchestra in three Bach keyboard concertos and his concerto for flute, violin, and keyboard (Nov. 19). And the extraordinary German violinist Christian Tetzlaff will offer another afternoon of Bach—two pairs of solo sonatas and partitas (Dec. 4).
---
OPERA
I'm delighted to welcome back Gil Rose's Odyssey Opera, which has produced some of the most exploratory, thrilling, and amusing operatic productions and concerts since the demise of Sarah Caldwell's Opera Company of Boston and the departure of Peter Sellars. This fall, delayed from a year ago, Odyssey is offering what it calls "Troika," a triple bill of one-act operas by Sergei Rachmaninoff—all the operas he ever completed (he started but abandoned several others). The operas are "Aleko" and "The Miserly Knight" (both based on Pushkin), and "Francesca da Rimini" (based on Dante!), sung in Russian with English supertitles, "Troika" will have only one performance (Jordan Hall, Sept. 25).
Our leading (but most uneven) opera company will have only one staged production this fall, Puccini's beloved "La Bohème." Puccini's masterpiece is practically foolproof, but BLO's stage director, MacArthur Fellow Yuval Sharon—who made a huge splash directing Wagner's "Götterdämmerung in a Detroit parking lot—might be testing that assertion of infallibility in a production imitating Stephen Sondheim's "Merrily We Roll Along," in which the story is told backward, beginning with an unhappy ending, and ending with the three main characters all looking forward to a happy future. So BLO's "Bohème," in a production shared with the Detroit Opera, will begin with Puccini's tragic last act and conclude with the optimistic love duet at the end of the first act. Would Puccini's carefully composed score, with its many musical reminiscences, work in this reverse order? What would Puccini think? (Emerson Colonial Theatre, Sept. 23-Oct. 2)
For the 2010 opera "Madame White Snake," co-sponsored by the Boston Lyric Opera, composed by Zhou Long, Cerise Lim Jacobs is uniquely credited as "creator and librettist." I found the piece frustrating and bewildering, but it went on to win the Pulitzer Prize, and Cerise Lim Jacobs has gone on to form an international company and continues to write original librettos of "diverse, timely, and relevant operas" with music by a variety of distinguished composers. (It's usually the other way around, with opera composers changing their librettists.) Jacobs's opera this year is "Cosmic Cowboy," described on the White Snake website as a "sci-fi opera exploring the mysteries of space, time, and love" and "an eclectic romp through the universe" that "meditates… on the consequences of our colonizing impulse." MIT's admirable Elena Ruehr is the composer. (Robert J. Orchard Stage/Paramount Center, Sept. 16-18).
At your local movie theater, the Met continues its wildly successful series of live Saturday matinee telecasts. This fall, the operas include a new production of Cherubini's "Medea" with soprano Sandra Radvanovsky as the ferocious heroine (Oct. 22); Verdi's "La Traviata" starring Nadine Sierra (Nov. 5); and the premiere Met production of Kevin Puts's operatic version of Michael Cunninghams's best-selling novel "The Hours," with Met artistic director Yannick Nézet- Séguin leading a very starry ensemble of female leads: Renée Fleming, Joyce DiDonato, and Kelli O'Hara in the roles played in the movie version by Meryl Streep, Nicole Kidman, and Julianne Moore (Dec. 10).
---
CHAMBER MUSIC
String Quartets
Boston is the home of some of the best chamber music anywhere. Among my favorite groups are the thrilling Borromeo String Quartet (now with a new violist), which has two upcoming concerts at the New England Conservatory this fall. Each will feature string quartets by two of the supreme composers in that form: Haydn (the first truly great quartet composer) and Bartók (Burnes Hall, Sept. 25 and Nov. 20). The Lydian String Quartet (with a new second violinist), at Brandeis University, as of the time of this writing, hasn't yet posted its upcoming performances; please keep checking the Lydian website. The Concord Chamber Music Society has invited the Escher String Quartet to play a program of Beethoven, Janáček, and Brahms (Concord Academy, Nov. 27). And in Rockport Music's Education and Outreach program, the Aeolus Quartet will be offering a free concert, though so far they are keeping what they are playing a secret (Shalin Liu Performance Center, Nov. 8).
Chamber Groups
Of course, some of the greatest chamber music is not for string quartet. Winsor Music, founded by oboist-extraordinaire Peggy Pearson, is now directed by violinist Gabriela Diaz and clarinetist Rane Moore, and all three are still part of the ensemble. They'll be joined by mezzo-soprano Sonja Tengblad, cellist Rafael Popper-Keizer, and pianist Yoko Hagino in an evening called "Boston Connections," with work by an extraordinarily diverse array of composers with ties to Boston including premieres by such diverse composers as Yu-Hui Chang, Eric Chasalow, and Milad Yousufi, along with some work by Amy Beach, Florence Price, Arthur Foote (Three Pieces for Oboe and Piano), Horatio Parker, and one of the very first pieces of classical music I fell in love with as a child, Edward MacDowell's irresistible "To a Wild Rose" (Cambridge Multicultural Arts Center, Oct. 28).
Peggy Pearson will also be playing in a delicious program by the Boston Chamber Music Society, with unforgettable quintets by Beethoven and Franck and the world premiere of Scott Wheeler's Sextet for Oboe (Pearson), Clarinet (Romie de Guise-Langlois), Violin (Jennifer Frautschi), Viola (BCMS artistic director Marcus Thompson), Double Bass (Thomas Van Dyck), and Piano (Max Levinson) (Jordan Hall, Oct. 2; other fall BCMS concerts will be at Sanders Theatre, Sept. 18, and First Church Cambridge, Nov. 20).
The BSO Chamber Players, made up mostly of principal players of the Boston Symphony Orchestra, have only one concert this fall but it's a seductive one, including a rare performance of Mahler's A-minor Piano Quartet, with guest pianist David Deveau, along with trios by Schubert and Hans Gál, Yehudi Wyner's inspired wind quintet "Into the Evening Air" (the piece I want to hear most), and selected Strauss waltzes arranged by Arnold Schoenberg (Jordan Hall, Oct. 23).
Ashmont Hill Chamber Music has invited to Dorchester the Merz Trio, which will play a rangy afternoon bringing together Schubert, Dvořák and Berg, with 17th-century Italian composer Stefano Landi, as well as Thelonius Monk, Florence Price, and the 76-year-old Latvian composer Pēteris Vasks (Peabody Hall, Sept. 18).
The lovable Sarasa Ensemble fits so many categories, I wasn't sure where to list them. This outstanding chamber collective performs on both period and modern instruments and plays earlier and later music. Sarasa's fall season begins with "Female Torchbearers of the Baroque," celebrating music by women you may not have heard of but will not forget: Barbara Strozzi, Isabella Leonarda, Francesca Caccini, Antonia Bembo, and Elisabeth Jacquet de la Guerre (Brattleboro Music Center, Brattleboro, VT, Sept. 16; Harvard-Epworth Methodist Church, Cambridge, Sept. 17; Follen Community Church, Lexington, Sept. 18). Sarasa then does "His Dear Nightingale…": two piano trios with clarinet, by early Beethoven (his own transcription of his better-known Septet) and late Brahms (Brattleboro Music Center, Nov. 18; Harvard-Epworth Church, Nov. 19; Follen Community Church, Nov. 20)
The chamber group Seven Times Salt really ought to be listed in the early-music category, but for the first concert in its 20th season, there's something more contemporary on the program. In addition to recorders, lute, guitar, and bass viol, the Renaissance dance tunes, music from Elizabethan England, and 17th-century Italian love songs will be interspersed with the musicians reading poems by the late Scott Harney, a remarkable local poet who spent a good deal of time in Naples (the title of his posthumous collection is "The Blood of San Gennaro") and wrote eloquently about it (Church of the Good Shepherd, Watertown, Oct. 2).
I'd also like to applaud the amazing violist Kim Kashkashian and her impressive musical friends for participating in a series of free fund-raising concerts, "Music for Food," for which all donations go to the shelter and advocacy center Women's Lunch Place. This year's series, "Notes from Across the Sea," in which Kashkashian plays in every concert, begins with a program of French music: the Franck Quintet, the Debussy Cello Sonata, and Frank Martin's "Quatre sonnets à Cassandre." Kashkashian is joined by violinists Miriam Fried and Paul Biss, violist Stephanie Fong, cellists Marcy Rosen and Guy Fishman, pianists Andrius Žlabys and Renana Gutman, and mezzo-soprano Krista River, among others (NEC's Brown Hall, Sept. 18). Kashkashian returns in a concert including the Ligeti Sonata for Solo Viola, along with works by Szymanowski and Bartók and songs from Eastern Europe (Brown Hall, Nov. 20).
Chamber Orchestras
One of the most popular groups based in Boston is A Far Cry, the astonishing conductorless chamber orchestra with a consistently surprising repertoire. This fall, the "Criers" are giving two concerts each of four different programs, two for full ensemble, two in more intimate formats. The central work of "Homeland" features Syrian clarinetist Kinan Azmeh and Canadian pianist/composer/conductor Dinuk Wijeratne performing a biographical concerto written by Wijeratne about Azmeh's emigration to the U.S. (Jordan Hall, Sept. 16; and outdoors at the South Shore Conservatory, Hingham, Sept. 17). "Cactus," with a smaller ensemble, Far Cry describes as "a musical tour from the landscapes of Patagonia to the deserts of the American Southwest" and includes work by Morricone, Ginastera, and Chickasaw composer Jerod Impichchaachaaha' Tate (St. John's Church, Jamaica Plain, Oct. 22; Longy, Oct. 23). The full ensemble returns for "México Lindo Y Querido," playing one suite of early Mexican music and another combining mariachi, pop, and folk music, with soprano Estelí Gomez, along with music by Carrillo, Revueltas, and Ortiz (Jordan Hall, Nov. 18). The Criers end the fall season with "Dear Friend," music composed by friends (Kaija Saariaho and Steven Stucky, Johannes Brahms and violinist Joseph Joachim) and lovers, Brahms and Clara Schumann (St. John's, Dec. 10, Longy, Dec. 11).
David Feltner's immensely likable Chamber Orchestra of Boston (COB) will be presenting one concert this fall (First Church, Nov. 4) and two in the spring, but the programs have yet to be announced.
---
EARLY MUSIC
Boston is an international hub of early music. Boston Early Music Festival (BEMF) alone draws visitors from around the world who love the sound of impeccable period-instrument playing and the look of historical staging.
I'm looking forward to the BEMF's major bi-annual opera production next spring, but some big treats lie in store for us this fall. I'm especially excited about the evening with countertenor Philippe Jaroussky and Ensemble Artaserse, including arias by Handel and Vivaldi (Jordan Hall, Oct. 28). Jaroussky made his first big impression on Boston in BEMF's magnificent 2011 production of Stefani's "Niobe," as the king more involved in his books than in his kingdom, his wife (Niobe), or his large family. You can still hear his hauntingly beautiful aria about the music of the spheres on YouTube.
BEMF is also bringing Vox Luminis, directed by Lionel Meunier, in an evening of Monteverdi sacred music, "The Moral and Spiritual Forest" (Jordan Hall, Nov. 4). The BEMF Chamber Opera series has a double bill of short operas by Charpentier and Lully (Jordan Hall, Nov., 26-27). And the inveterate Tallis Scholars return with "Hymns to the Virgin" (St. Paul Church, Cambridge, Dec. 9).
The group that many years ago introduced me to early music is the Boston Camerata, under the direction of Joel Cohen, who took charge in 1968 (it started in 1954) and kept it young and vital for 40 years, when Anne Azéma took over and is still keeping it young and vital. "We'll Be There!", a program of "American spirituals: Black & White, 1800-1900," is an example of how the Camerata has expanded the meaning of "early music" (the Historic Theater, Portsmouth, NH, Sept. 30). This will be followed by "Le Miracles de Notre Dame," a celebration of the vocal music sung both within and outside the historic church in Paris (Harvard Memorial Church, Nov. 6). The title "A Medieval Christmas" speaks for itself (First Parish Church of Newbury, Newbury MA, Dec. 3; Old South Church, Dec. 4; Jorgensen Center for the Performing Arts, Storrs. CT, Dec. 6).
Martin Pearlman's Boston Baroque, "North America's first permanent Baroque orchestra," is celebrating its 50th season. Its two programs this fall include two of the monuments of Baroque music. First, Bach's monumental B-minor Mass, with a very strong cast of soloists: sopranos Amanda Forsythe and Sonja Tengblad, mezzo-soprano Tamara Mumford, celebrated tenor Nicholas Phan, and bass-baritone Kevin Deas (GBH Calderwood Studio, Oct. 15; Jordan Hall, Oct. 16). Boston Baroque's second program is its annual Handel "Messiah" (Calderwood Studio, Dec. 3; Jordan Hall, Dec. 4).
The much-loved vocal ensemble Blue Heron is best known for its performances of Renaissance music. Its season opens with the latest episode in their series of the complete works of Johannes Ockeghem, the 15th-century Franco-Flemish composer's Requiem, probably the earliest surviving polyphonic setting of a Requiem mass (First Church, Cambridge, Oct. 15). Before Christmas, Blue Heron delivers "Christmas in Renaissance Spain" (First Church, Dec. 16-17).
---
CHORAL MUSIC
We associate Emmanuel Music with Bach mainly because of its weekly Bach cantatas that are still part of every Sunday mass at Emmanuel Church (beginning September 25). The first Emmanuel concert will include "O grosse Lieb," a "new" cantata assembled by music director Ryan Turner and Bach Institute director Pamela Dellal from other Bach cantatas. Indian-American composer Reena Esmail's "This Love Between Us" depicts her own spiritual adventure by adding sitar and tabla to Bach's orchestration for his "Magnificat" (Emmanuel Church, Oct. 1). Bach's heavenly Christmas Oratorio, with Turner leading the Emmanuel chorus and orchestra, seems a more appropriate holiday tradition than Handel's more Easter-oriented "Messiah" (Dec. 18).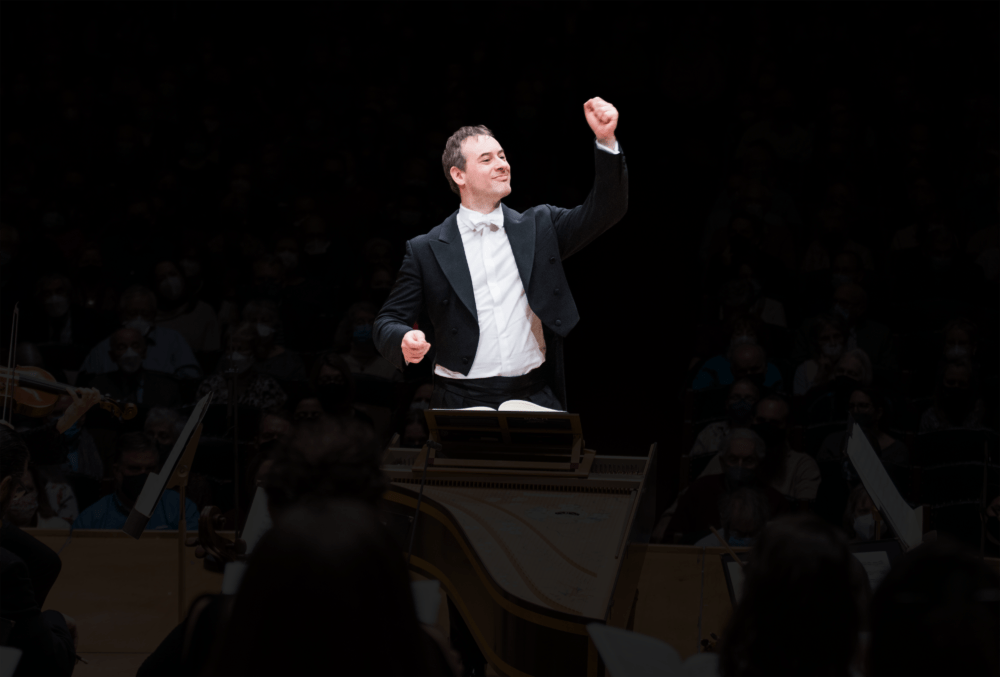 Founded in 1815, the Handel and Haydn Society is America's oldest musical organization and is still going strong. For the season-opener, Jonathan Cohen will step in for the Canadian conductor Bernard Labadie, leading a program with pieces Bach himself conducted in Leipzig, including his Orchestral Suites No. 3 (the one with one of Bach's most famous ear-worms, the "Air on a G-string"), two of his greatest cantatas ("Wachet auf" and "Nun komm, der Heiden Heiland"), and cantatas by his older contemporary Buxtehude (Symphony Hall, Oct. 7 and 9). Then H&H is doing something it rarely does, a whole opera, semi-staged—in this case, one of the greatest in the entire repertoire, Mozart's "The Marriage of Figaro." Raphaël Pichon conducts, with soprano Ying Fang and bass Krzysztof Baczyk (all new to me) as the nuptial couple. No other cast members are listed yet (Symphony Hall, Nov. 17-18).
Last year, after the retirement of David Hoose, who had led the Cantata Singers for 38 years, the company auditioned four possible candidates in public concerts. The winner was Noah Horn and his first concert as music director is called "Oceana," the title of a piece on the program by Oswaldo Golijov and a reference to the oceanic theme of the entire concert, which juxtaposes water-inspired music by Vivaldi and Purcell with Charles Hubert Hasting Parry's setting of Tennyson's "Crossing the Bar" (1903) and works by composers all new to me: Arianne Abela, Maurice Draughn, and Finnish composer Jaako Mäntyjärvi (Epicenter at Artists for Humanity, Oct. 30).
---
CONTEMPORARY MUSIC
It's great that so many of our musical organizations, including the BSO, are scheduling and even commissioning work by living composers. With Richard Pittman's Boston Musica Viva, the longest-lived contemporary music series in the country, closing its doors after 51 years, Collage New Music, directed by David Hoose (the same David Hoose who retired from the Cantata Singers), is practically the only group left devoted to contemporary music. The date and location of Collage's fall concert are decided but the repertoire hasn't yet been announced (MIT Killian Hall, Oct. 16).
---
WORLD MUSIC
Boston is also a capital of international music. Global Arts Live is the organization to turn to. This preview was scheduled too late for me to recommend the intimate recital by one of Brazil's greatest living songwriters and musicians, Adriana Calcanhotto. But it's not too late to catch DakhaBrakha, the exciting Ukrainian "folk-punk" quartet ("one foot in the urban avant-garde and the other rooted in Ukrainian village culture"), which could be one of the most important and certainly one of the liveliest concerts of any kind this fall (Berklee Performance Center, Sept. 18).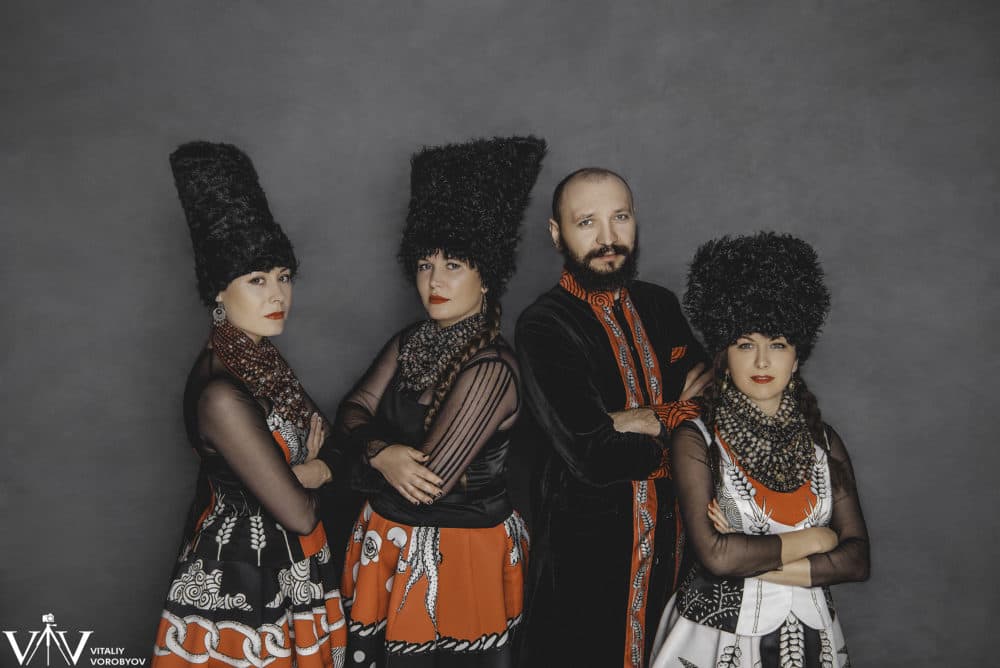 And speaking of great Brazilian singers, it's probably the last time most of us will get to see the legendary Milton Nascimento, whose Boston appearance is part of his farewell tour (Oct. 9). I've been impressed with what I've heard online of the haunting Brooklyn-based Pakistani composer and singer Arooj Aftab, a minimalist who combines jazz with Hindustani classical music. She is the first Pakistani musician to win a Grammy—for Best Global Performance of 2022 (Oct. 29). I'm also quite taken with Canadian-born cellist/composer Zoë Keating, a brilliant soloist who uses a foot-controlled laptop that allows her to layer her own playing and sound as if she's part of an entire cello ensemble (Nov. 11). And what could be more truly "classical" than combining ancient and contemporary Indian music, which will happen in the joint concert by Zakir Hussain (tabla) and sitar master Niladri Kumar (Sanders Theatre, Nov. 20).
P.S. Don't forget that there are also countless concerts—often free and often exceptional—at our local conservatories and universities. And that many of the live events listed here may also be available virtually. We have much to look forward to this fall.