To clean up rivers, EPA will require private property owners to manage stormwater runoff
The Environmental Protection Agency will require that certain private properties within the Charles, Mystic and Neponset River watersheds — an area encompassing much of Greater Boston — obtain permits to mitigate stormwater pollution.
The move comes as stormwater runoff carrying nutrients, dog feces, gasoline and other detritus has emerged as the leading cause of pollution in local rivers. The Charles River, for instance, suffers toxic algae blooms almost every summer, fed by hot sunny days and stormwater runoff, especially phosphorus.
"Decades ago, we really started building new infrastructure to keep raw sewage out of Boston Harbor. We invested in new pipelines and new pumps in Deer island. Now's the time that we have to get this last piece," said David Cash, the administrator for EPA Region 1, which covers New England.
Properties in the watersheds with one or more acres of parking lots, roofs, roads or other "impervious surfaces" will have to manage the stormwater that runs off their property. The permitting requirement will cover "thousands" of properties, including office parks, shopping malls, hospitals and private colleges and universities, according Ken Moraff, director of the water division at EPA's New England Regional Office.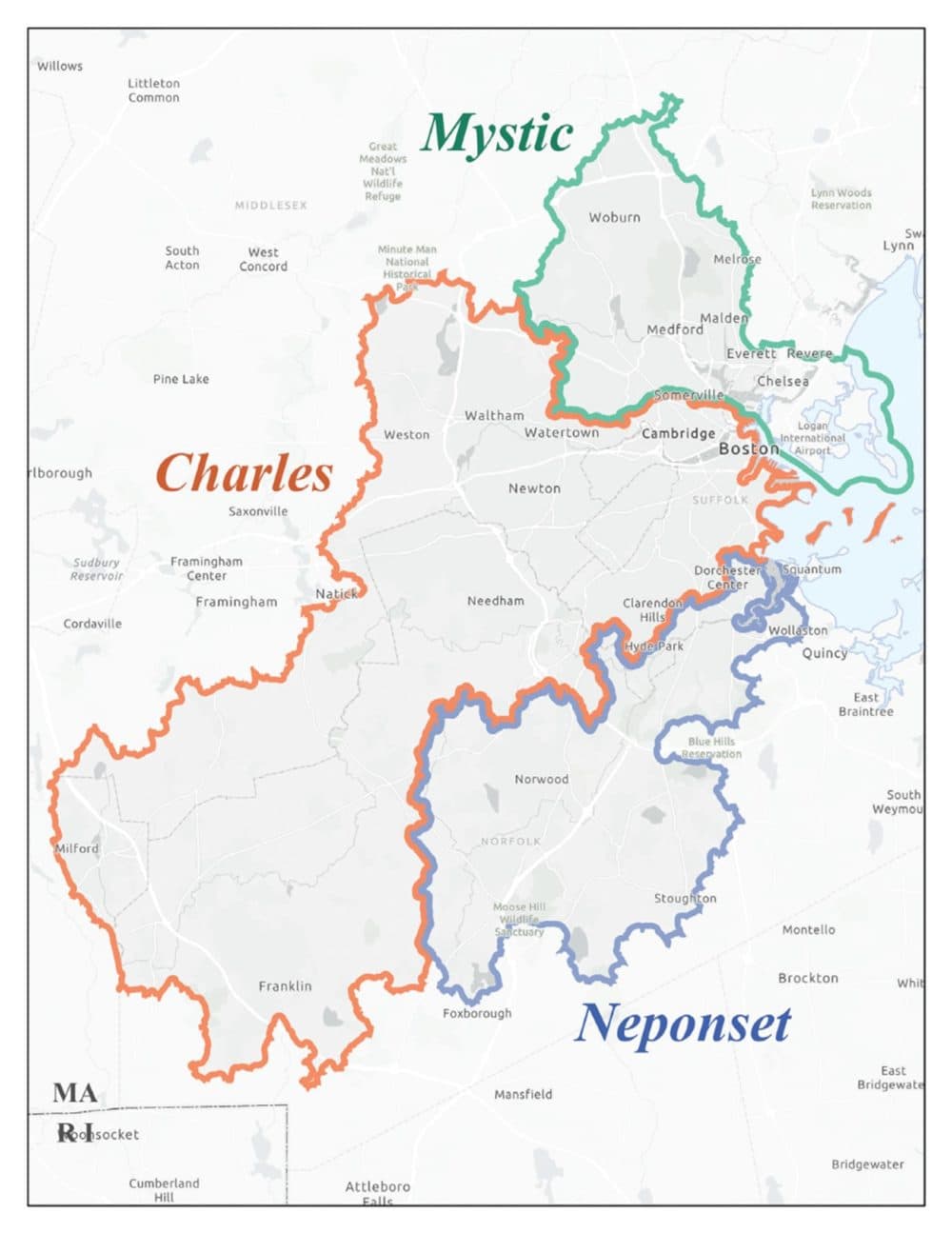 He estimates that large commercial and industrial properties contribute 70% of the runoff from private properties in the watershed.
"With a relatively manageable number of properties regulated, we can actually achieve a pretty high percentage of the pollution reduction that we need," he said.
Moraff said the EPA held focus groups with property owners before moving forward with the new permitting requirement, and that "not everybody loved the idea."
"Nobody wants another permit," said Moraff. "It's one more thing to figure out. It's something that's going to cost some amount of money."
Moraff said landowners could be required to maintain their properties differently — cleaning their parking lots more thoroughly to remove debris, for instance. The EPA may also require physical changes, like installing rain gardens to filter stormwater.
"We have no intention to make this economically difficult," said Cash. "We want there to be investments with big returns on those investments."
Writing the permit will be a "fairly lengthy process," said Moraff, and a full rollout will likely take months or longer.
EPA has long required that cities and towns manage stormwater pollution, but only more recently began seriously considering the regulation of runoff from private properties in local watersheds. The EPA has used its authority under the Clean Water Act to do this on a much smaller scale elsewhere in the country, like the Maine Mall in South Portland. But this marks the first time the EPA will exercise the authority so broadly in a major urban area.
"If we did nothing, then the problem would just be exacerbated. We'll see more beach closures. We'll see more homes that are inundated with floodwaters, with polluted water in their basements," Cash said. "That's not acceptable."