Pregnancy centers warn that sanctions could violate their First Amendment rights
Massachusetts Attorney General Maura Healey's office is reviewing a letter from a group of so-called "crisis pregnancy centers" that accuses her office of taking unconstitutional action against them.
The letter asks Healey to rescind an advisory her office issued this summer saying the centers may mislead patients about abortion. The centers offer pregnancy consultations and are accused of concealing their goal of trying to steer patients away from abortion.
The letter, sent on behalf of a newly formed coalition of five operators of crisis pregnancy centers in Massachusetts, says Healey's office is infringing on their right to express their religious beliefs.
"Your office's hostility against our clients' religious beliefs raises serious concerns that you intend to take legal action against our clients in violation of their constitutional rights," the letter reads.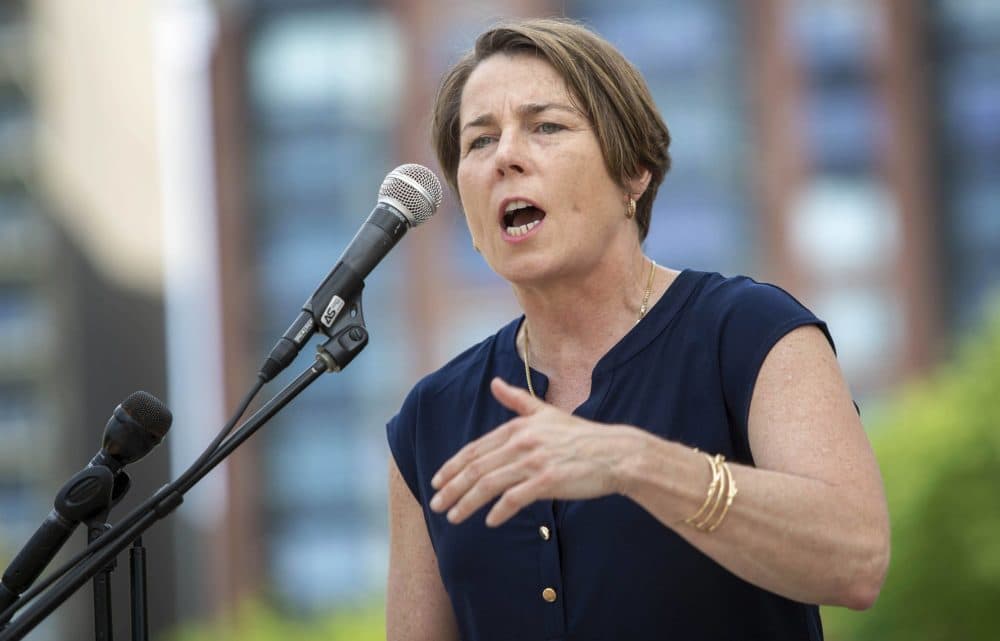 The letter is signed by attorneys from First Liberty Institute, a conservative legal group that litigates First Amendment cases involving religion, and the Massachusetts Family Institute, a nonprofit that advocates for conservative causes. The groups are representing the coalition of centers, which they refer to in the letter as "pregnancy resource centers."
The coalition includes Boston Center for Pregnancy Choices, Abundant Hope Pregnancy Resource Center in Attleboro, Clearway Clinic in Worcester and Springfield, Bethlehem House in Easthampton and Your Options Medical Centers in Revere, Sturbridge, Fall River and Brookline. There are an estimated 30 crisis pregnancy centers currently operating in Massachusetts.
In her July consumer advisory, Healey warned patients to research where they seek  reproductive health care. The advisory said that while crisis pregnancy centers may appear to be reproductive health care clinics, they do not offer contraception, abortion services or referrals, despite what they may advertise.
"While crisis pregnancy centers claim to offer reproductive healthcare services, their goal is to prevent people from accessing abortion and contraception," Healey wrote. "In Massachusetts, you have the right to a safe and legal abortion. We want to ensure that patients can protect themselves from deceptive and coercive tactics when seeking the care they need."
Also in July, Healey's office wrote to Abundant Hope Pregnancy Resource Center in Attleboro warning that her office may seek sanctions against the center for violating people's civil rights by "interfering, or attempting to interfere, with the exercise of the constitutionally protected right to access abortion care in Massachusetts."
Healey, who is also the Democratic nominee for governor of Massachusetts, said her office received complaints that the center misled patients about abortion services, delayed appointments for pregnant people beyond the point at which they could legally obtain an abortion, and followed patients who intended to go to a nearby abortion clinic, yelling, "Do not kill your baby."
Andrew Beckwith, president of the Massachusetts Family Institute, said Healey should withdraw that letter because any sanctions against the center would be  unconstitutional. Beckwith also called on the attorney general to protect crisis pregnancy centers from property damage and threats that some have experienced since the U.S. Supreme Court overturned the federal constitutional right to an abortion this summer. Vandalism and threats have been reported at five Massachusetts crisis pregnancy centers since the Supreme Court ruling, Beckwith said.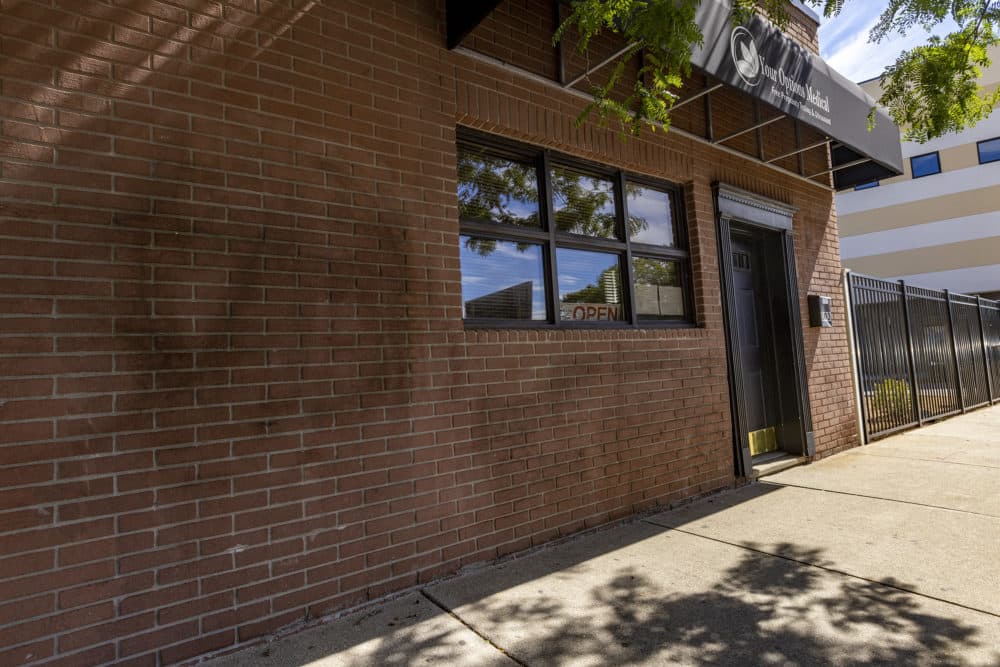 "This has all the hallmarks of really just a politically and ideologically motivated hit job on an entity that symbolizes the pro-life movement," Beckwith said. "These are typically small nonprofit organizations run by women and men who are trying to help women who are in crisis and trying to give them options other than abortion and help them to navigate a crisis pregnancy. So they should be protected by our chief law enforcement officer, not attacked. "
A spokesperson for Healey's office said it is important to protect a patient's constitutional right to make decisions about a pregnancy, and pregnant people should not be misled or coerced.
'While we respect efforts by CPCs to support women who have chosen to carry their pregnancies to term, our office will continue to ensure that all patients who want access to abortion services or medically accurate information about abortion services are able to do so without interference or unwanted delay," Healey's spokesperson said.
The letter, dated September 12, asks Healey's office to respond in 14 days and outline steps she will take to protect the clinics. Beckwith said the coalition is considering further legal action.
" We're looking into whatever we need to do to make sure that these organizations get to continue to carry out their mission of helping women and children," Beckwith said.