DOJ drops charges against Newton judge accused of helping immigrant evade ICE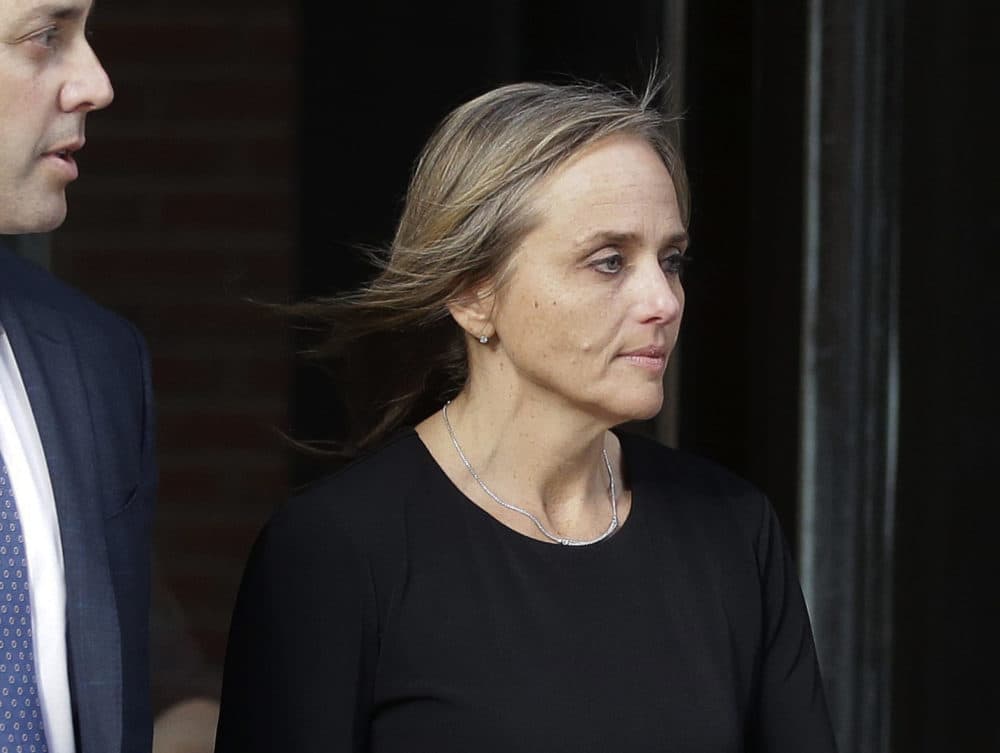 The Department of Justice has struck a deal to dismiss felony charges against a Newton district court judge accused of helping a defendant slip out of the courthouse to evade immigration authorities four years ago.
As part of the agreement, the accusations against Newton District Court Judge Shelley M. Richmond Joseph will be referred to the state commission that investigates judicial misconduct.  The Massachusetts Commission on Judicial Conduct will then  "make final recommendations on discipline" to the state's highest court, U.S. Attorney Zachary Cunha of Rhode Island said in a release Thursday.
Joseph and her co-defendant, now-retired court officer Wesley MacGregor, faced federal charges after they were accused of helping a defendant in Joseph's courtroom avoid arrest by an immigration officer in 2018.
Joseph was indicted for allegedly preventing a federal Immigration and Customs Enforcement agent from taking the immigrant into custody by allowing the defendant to leave the courthouse through a back door.
The federal government filed a motion Thursday to dismiss three of the four counts against Joseph, including obstructing justice and conspiracy. The government also deferred prosecuting a perjury charge against MacGregor.
The motion says any potential violations are "best addressed by state judicial oversight, rather than federal criminal prosecution."
Cunha led the inquiry into Joseph's case after Massachusetts US Attorney Rachael Rollins was recused from the case because she filed suit when she was Suffolk County DA to prevent federal immigration officials from arresting people in courthouses.
Defense attorneys argued that the charges against Joseph were politically motivated by the Trump administration.
"This was a patently political indictment, blindly grounded in prosecutorial ambition,"  Joseph's attorney Thomas Hoopes said in a statement. "We are hopeful that it will result in a long deserved dismissal - which we take as full and complete exoneration."
Joseph was suspended as a judge after she was indicted and won't return to the bench until another judge signs off on the deal.
Former Massachusetts US Attorney Andrew Lelling, a Trump appointee whose office brought the charges against Joseph said he "respects the thoughtful decision making" behind the agreement and hopes the Judicial Conduct commission investigates the case further. He noted Joseph has yet to publicly acknowledge helping the defendant evade authorities.
"A federal grand jury concluded that she did, and that would be a serious, politically-motivated abuse of her position," he said. "It would be in the public interest for the Judicial Conduct Commission to get to the bottom of that question and proceed accordingly, whichever way it comes out."