A witchy fashion show takes to the runway in the spirit of transformation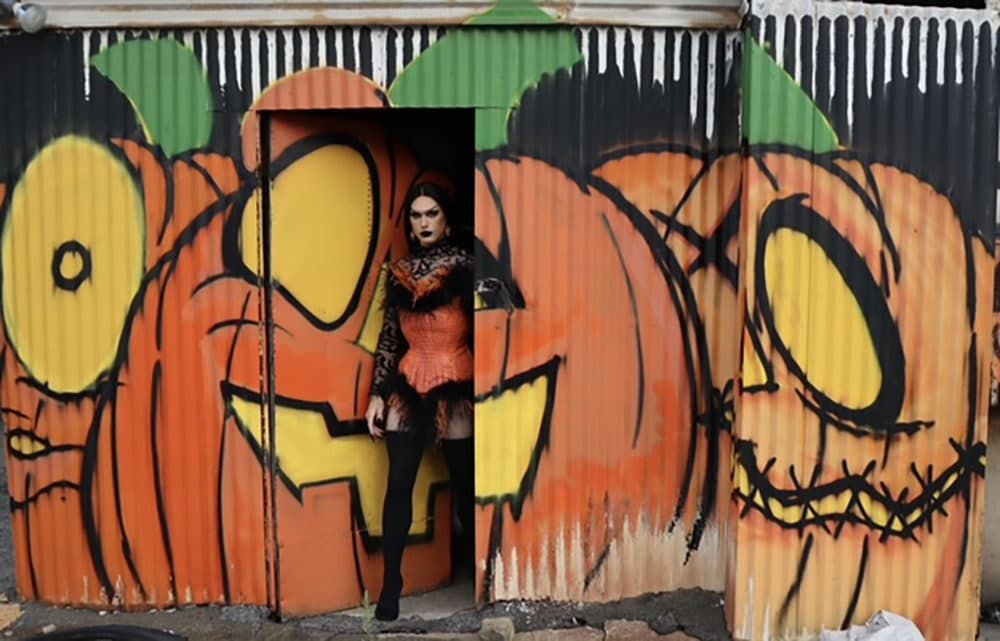 Witches have always been an integral part of fashion designer and drag queen Binx's style discovery. Growing up and watching movies like "Hocus Pocus," Binx was immediately drawn to the outfits witches wore, especially the corsets and dramatic flowing dresses. "Ever since I was a little kid, I always hated the clothes I always had to wear," she said. "I was just obsessed with all their [witch's] clothes and I never got to wear any of them when I was younger, just because of how the world is." Oppressive gender norms stood in the way of Binx's self-expression through clothing. Drag was an opportunity for Binx to carve out her own style and transform herself into a larger-than-life character.
With Halloween around the corner, 25 local drag queens — including Binx — will take to the runway to embrace the spirit of transformation, clad in corsets, jackets and ripped sweater dresses, with details like ostrich feathers, pointed shoulders and rhinestones. Binx's The Runway Witch Fashion Show at Somerville Theatre's Crystal Ballroom on Sunday, Oct. 9, will include over 20 looks total from her Fall/Winter 2022 collection.
Binx is no stranger to fashion shows — in 2021, she hosted a digital fashion show with 30 looks and this past June, she had her first in-person Pride fashion show for Gay Bash'd at Roadrunner. "This [fashion show] is going to be a lot more dark and gothic, a lot more black, dark red, gunmetal, silver," she said. "Definitely Halloween vibes, but not a costume party."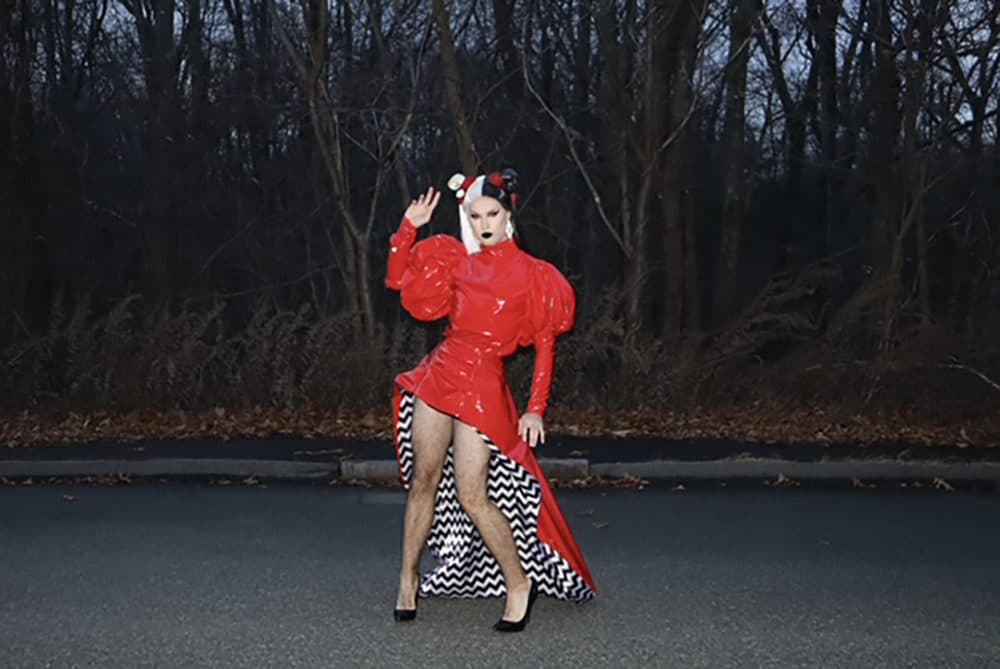 For this new collection swathed in crocodile skin, leather and vinyl, Binx will debut new shapes. In the past, Binx has designed corset tops, but models for The Runway Witch Fashion Show will wear corset dresses and jackets, elevated with details like ostrich feathers and bats, and one will feature 20,000 rhinestones. Other than corsets, Binx will show ripped sweater dresses and gowns. Binx's drag performances informed her approach to fashion, and it is evident in the new collection.
"Drag kind of makes you elevate everything a little bit in a way because fashion shows can be something as simple as a tank top and a skirt, walking down the runway. But when you do it in drag, you have to elevate it somehow, even if it's just rhinestoning that tank top," Binx said. "You have to think bigger shoulders, smaller waist, bigger hips. When it's drag, you want to emphasize it … Not every day do people wear ostrich-lined corsets with their ridiculous cinched waists."
Upon getting into drag, Binx decided she would have full autonomy over the clothes she wanted to wear. "I either need to start buying really expensive clothes to get what I want or I have to start making them because fast fashion wasn't really giving me what I wanted." A self-taught fashion designer, Binx picked up her first sewing machine in 2019, but didn't fully dive into sewing and clothing construction until 2020.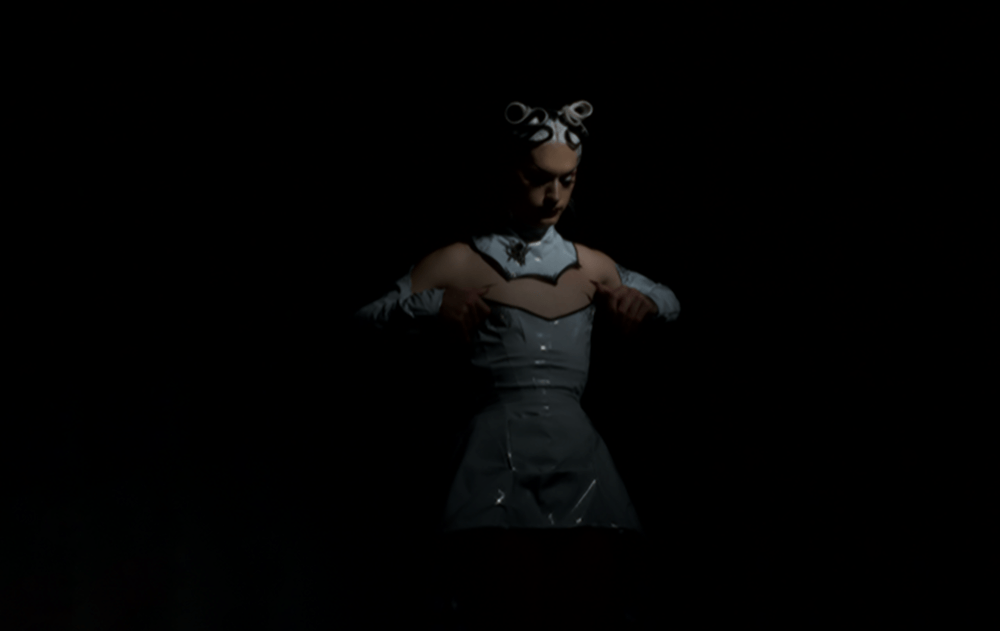 Once the pandemic hit, Binx taught herself how to sew in her spare time and is still learning new techniques. For her designs, Binx looks up to Alexander McQueen and Thierry Mugler, drawing inspiration from their stark looks with cinched waists, leather and dark, gothic references. Other influential designers include David Koma, Robert Wun and Vivienne Westwood. Binx also finds inspiration from fellow drag performers and outfits she spots on social media.
"I'm inspired by a lot of drag queens who get custom stuff made that no one else has and they are more drag-y looks and I love to reference that as well because drag queens are definitely different sizing than the models that are on the runway," Binx said.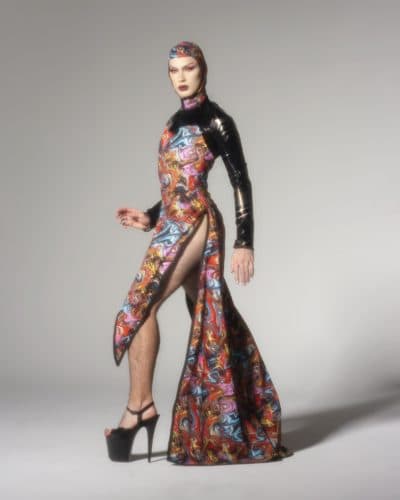 Making garments that accommodate a wide range of sizes was challenging, Binx said. "I would say the most challenging part is making things that fit multiple different bodies … It's definitely a little bit difficult when you don't have the schooling for it," Binx said. "I wanted to have a mix of people who were drag performers, friends of mine, people of different sizes, different backgrounds. I didn't want to have just a bunch of the same size people walking down." For hair and makeup, models will have creative liberty, though they will adhere to a muted palette.
For Binx, putting together a fashion show is a cathartic experience, and she hopes anyone interested in fashion will come out for it. "All over social media we see Fashion Week happening time after time in so many different cities with so many different fashion shows," Binx said. "I just kind of want to do a fashion show in Boston to do a fashion show in Boston."
Being an artist in Boston comes with unique challenges, according to Binx. "That definitely is a struggle for a lot of drag artists, getting people to come out to things in this city for whatever reason." Binx cited reasons like liquor licenses, lack of venues and lack of interest in nightlife as possible contributing factors.
Even with those challenges, Binx is determined to continue releasing collections, with goals for a Spring/Summer show, a resort show, a Fall/Winter show and one-off shows. After the show at Crystal Ballroom, Binx will sell many of the pieces and take commissions using leftover fabric. "[The show] really is for people who just want to come out to a fashion show in Boston because the opportunity doesn't come up much," Binx said. "I know the Boston fashion community is out there."