Mass. delegation calls for better access to federal aid as state sees influx of immigrants
The Massachusetts congressional delegation is calling on the Federal Emergency Management Agency to improve its Emergency Food and Shelter Program (EFSP) amid an influx of new immigrants, primarily from Haiti and South America.
In a letter sent Tuesday, the lawmakers said the program and its funding are inaccessible to some local organizations, either because they don't know about it or have a history of not receiving aid. They asked FEMA to conduct more outreach in Massachusetts and update the program's website.
The federal program offers funding to organizations that provide shelter, food and other services to those who are hungry or homeless. For fiscal year 2022, the program received $280 million to distribute. More than half the money is earmarked for organizations that aid migrant families and individuals.
"It is critically important that FEMA ease the application process and simplify guidance so that these funds are made readily accessible to organizations throughout the Commonwealth," said Sen. Elizabeth Warren in a written statement. Warren, a Democrat, spearheaded the letter to FEMA.
A spokesperson for FEMA said the program offers multiple application windows for organizations to seek funding. The spokesperson also said that organizations can apply for reimbursement for past expenses and that requests are reviewed as they are received. The spokesperson did not address calls for more outreach.
According to the lawmakers' letter, a number of organizations assisting migrants in Massachusetts have found it difficult to access EFSP funds. Some local organizations and medical providers have been overwhelmed by a significant uptick in the number of new immigrants arriving and seeking refugee status. One organization said it had welcomed nearly 2,000 people between May and August.
In September, some 50 migrants touched down unexpectedly in Martha's Vineyard. Their trip from Texas was paid for by Florida Gov. Ron DeSantis and is now the subject of a federal lawsuit. Local residents and aid groups moved quickly to provide assistance including food, shelter and legal representation. The migrants were later given the option to move to temporary housing on Joint Base Cape Cod.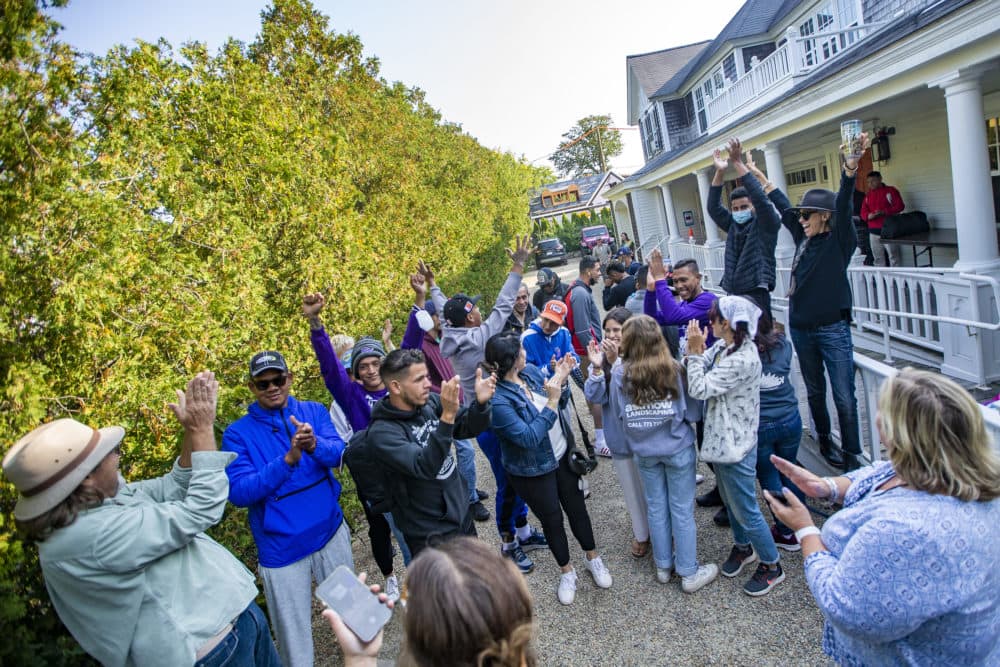 Last year, FEMA's Emergency Food and Shelter Program awarded over $3 million to Massachusetts organizations. "FEMA must now also ensure that these funds are accessible to organizations that are new to the program," the letter said.
"We didn't know about it," said Gladys Vega, the executive director of La Colaborativa, when asked about the FEMA program. "And we're pretty on top of things."
La Colaborativa, which is based in Chelsea, helps provide food and services for more than 7,000 people each week. Upon learning about the federal funding, Vega said her organization would like to know more about how to qualify.
"Of course we would immediately apply and be part of whatever in order for us to have access for our community," she said.