'Black Panther: Wakanda Forever' is a joyless sequel, unable to recover from the real-life loss of its star
Gone are the vibrant hues of Rachel Morrison's cinematography that made 2018's "Black Panther" such an eye-popping delight. You'll find no time to savor the sumptuous production design nor get more than a few quick peeks at the elaborate, peacocking costumes by the legendary Ruth E. Carter in this rushed, yet endlessly distended sequel. Writer-director Ryan Coogler's "Black Panther: Wakanda Forever" unspools under a cloud, downcast and joyless. It's a dutiful, mirthless movie derailed by a real-life loss from which no franchise could feasibly recover. Especially not in such a hurry.
The film was frantically re-written after the death of star Chadwick Boseman from colon cancer in August of 2020, and the absence of King T'Challa leaves a sorrowful void at the center of the film. It also saddles Coogler with impossible expectations. To satisfy everybody, "Wakanda Forever" would need to work as both a wake and a new beginning, celebrating a fallen colleague while finding another way forward. Alas, since this is a Marvel movie, it's also required to work as a feature-length promotional reel for upcoming content both in theaters and on Disney+, including an entire backdoor pilot for the new TV series "Ironheart," which starts streaming next year and stars Dominique Thorne as a teenage genius who builds her own Tony Stark suit. Sigh.
One of the nicest things about the first "Black Panther" was that it seemed to be siloed off from all that other Marvel baloney, telling a self-contained story that you didn't need to have seen twelve other films to follow and — unlike most of these movies — was actually about something. What captured audiences' imaginations was the idea of an uncolonized African nation operating in secret, an Afro-futurist utopia rich in resources never plundered by the West. The conflict between Boseman's aloof, isolationist heir and Michael B. Jordan's revolutionary insurgent was politically knottier than these things are usually allowed to be (Killmonger was my king) and probably came the closest we'll ever get to a Black James Bond movie, at least until the third act devolved into the usual CGI smackdown with a hilariously fake-looking rhinoceros.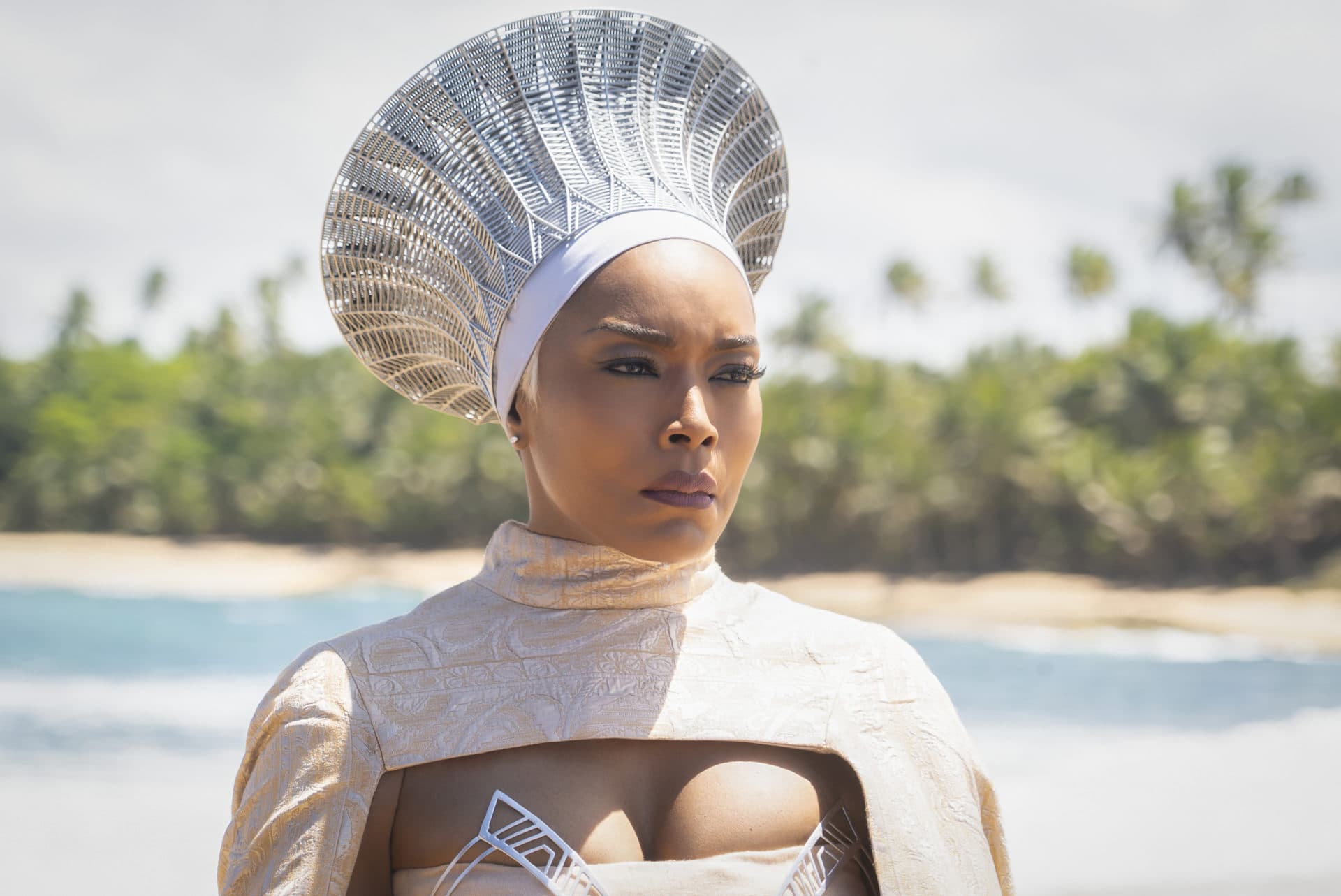 "Black Panther" may have been a comic book extravaganza, but it began and ended on a basketball court in the projects, following "Fruitvale Station" and "Creed" to complete former Bay Area social worker Coogler's trilogy of increasingly mythic tales about fatherless boys trying to become men. Yet despite the tragic circumstances surrounding its production, "Wakanda Forever" feels like this ferociously talented filmmaker's least personal picture yet. I'm not sure what it really wants to be about, beyond laying the groundwork and whetting our appetites for more Marvel movies. Self-perpetuation appears to be the only point of these things anymore.
The king is gone but he's not forgotten. "Wakanda Forever" rushes through T'Challa's death from an unspecified illness before the opening logo, leaping ahead to a year later when America and the rest of the U.N. are taking advantage of the power vacuum, trying to get their hands on some of that funky miracle metal vibranium that fuels the African nation's advanced technologies. Queen Ramonda (Angela Bassett, fierce as ever) is having none of it, but unfortunately, a plucky MIT student (the kid from that new Disney show) has developed the world's only vibranium detector and with her help, the CIA just found a whole bunch of it on the ocean floor.
It turns out to be the continent of Atlantis, here called Talokan and led by the 700-year-old Prince Namor (Tenoch Huerta Mejía) who comic book fans might recognize as the Sub-Mariner. (He isn't called that in the movie, though he does still fly around with those cute little wings on his feet.) Coogler has re-imagined Atlantis as a Mesoamerican paradise of untouched Mayan and Aztec cultures to match Wakanda's dream of the Africa that might have been. Setting them into conflict is an evocative idea with which the film does infuriatingly little. Namor is introduced as a potential ally with a legitimate beef who conveniently becomes a complete psychotic whenever the screenplay needs him to. The rest of the film is given over to an unimaginative quest for revenge and advertisements for upcoming Disney product, before eventually coming back around to the familiar Marvel movie dogma that the most powerful weapons in the world are best left unchecked in the hands of royal families and benevolent billionaires, who will always have our best interests in mind.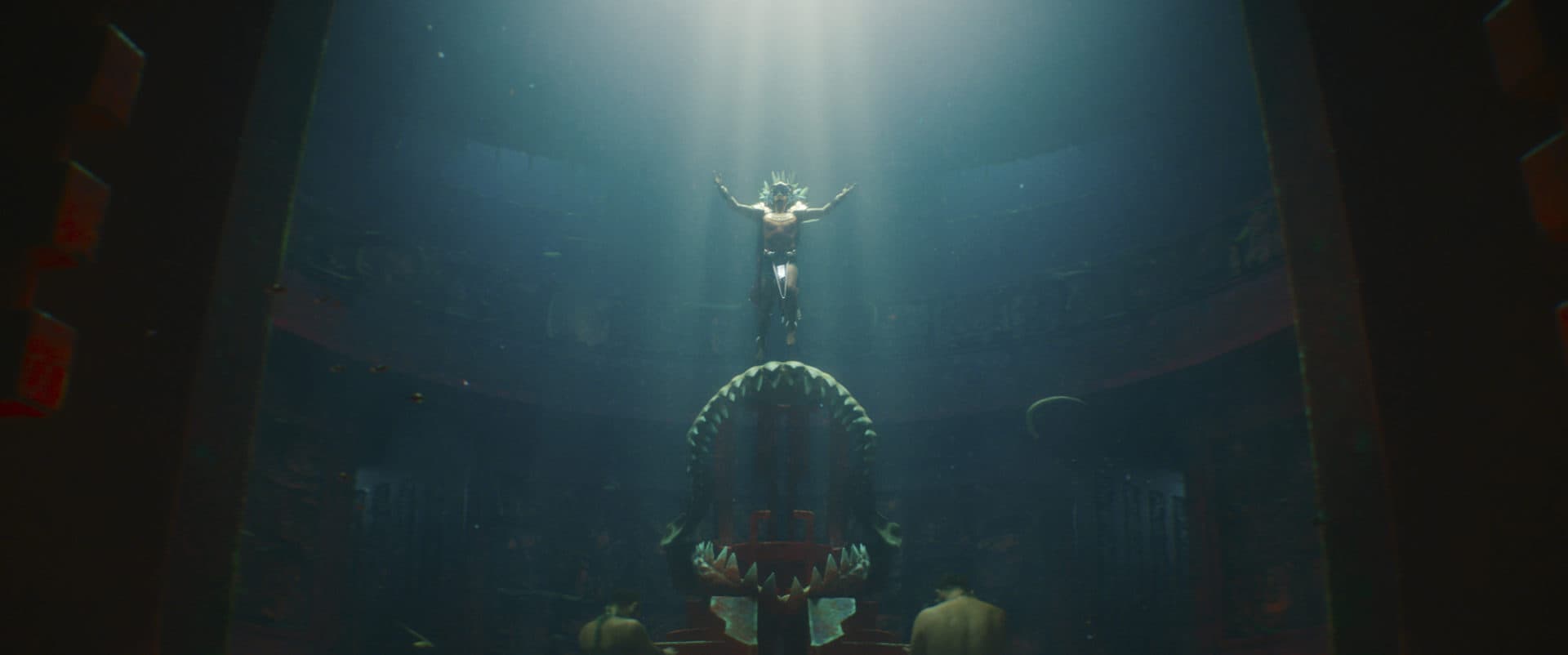 "Wakanda Forever" is at once overcrowded and empty. The first film had an amazing supporting cast buzzing around Boseman and Jordan, but this disjointed sequel seems to be missing a center of gravity. For the first hour, it feels like the players are taking turns trying out to be the lead for a sequence or two before the movie moves on to somebody else. It's almost halfway through the picture before Lupita Nyong'o even gets a proper scene, explaining where she was for the past six years during all that "Infinity War" nonsense in one of the most ungainly blobs of exposition dropped at an almost comically inopportune moment. The film eventually settles on T'Challa's whiz-kid sister Shuri (Letitia Wright) as a protagonist, but she's a sidekick at heart, lacking the gravitas to carry a movie of this size and scope. (It also doesn't help that her slangy, sassy-STEM-kid personality is almost identical to that of Iron Man Girl from the new Disney+ show we're supposed to be launching here.) Danai Gurira's fan favorite Okoye and Winston Duke's M'Baku — who provide the only comic relief amid these very dour proceedings — are victims of traffic mismanagement and underdeveloped arcs.
It's shockingly drab to look at, shot in the soft, shallow focus that big budget films use these days to try and cover for dodgy special effects. (I suppose this is what happens when you replace an artist like Rachel Morrison with the cinematographer from "Loki." Marvel must now be mandating that everything look as lousy as their television shows.) We long for the visual swagger of the original picture, for Coogler's invitation to bask in these beautiful locations and resplendent robes. As a movie, "Black Panther" felt defiant. It felt proud. "Wakanda Forever" feels perfunctory.
---
"Black Panther: Wakanda Forever" opens in theaters everywhere on Thursday, Nov. 10.