EPA says Holtec can't dump contaminated wastewater in Cape Cod Bay without new permit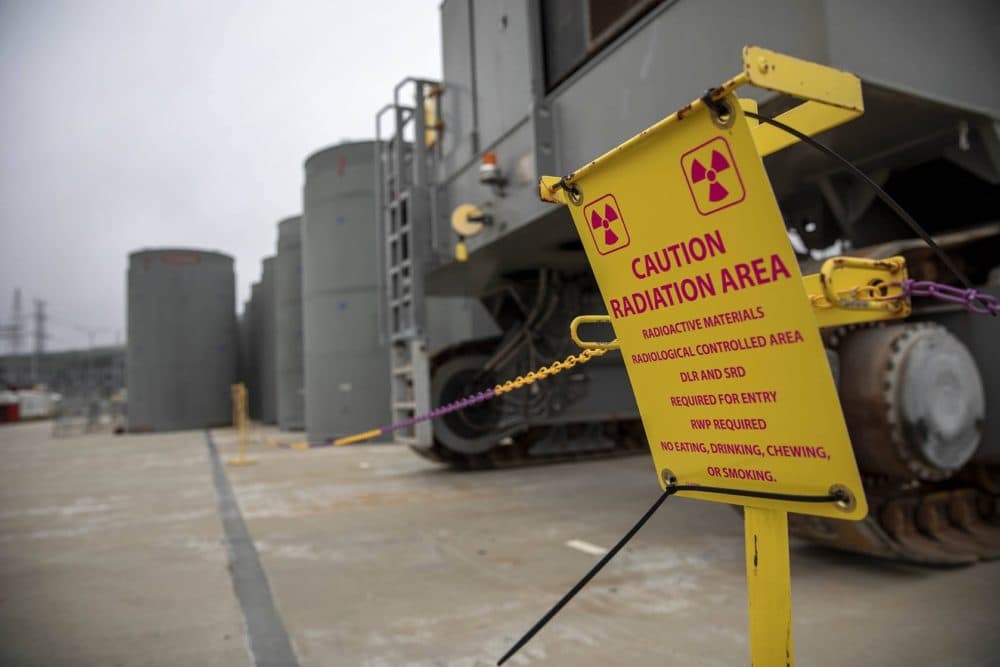 The Environmental Protection Agency issued another stern letter to the company cleaning up the Pilgrim Nuclear Power Plant in Plymouth, warning them not to dump contaminated wastewater into Cape Cod Bay. In the letter to Holtec president Kelly Trice, the EPA reaffirmed that unauthorized discharges into the Bay would be violation of the Clean Water Act.
The EPA letter followed a public meeting where Holtec Senior Compliance Manager David Noyes said the company would seek a new wastewater permit from the EPA, but might also dump water without one. The 1.1 million gallons of water was used to cool spent nuclear fuel rods, and contains both radioactive and non-radioactive pollutants.
In a separate statement, the EPA said it "would consider the unauthorized discharge of regulated pollutants from this facility to be a serious matter subject to enforcement and the issuance of fines."
An EPA spokesperson declined to speculate on the potential amount of fines or other potential enforcement actions. However, the letter noted that anyone who knowingly violates the Clean Water Act "is subject to criminal fines, imprisonment or both."
The latest letter echoed a previous warning the EPA sent to Holtec in June, 2022.
"Any unauthorized discharge of pollutants into Cape Cod Bay is completely unacceptable," said State Senator Julian Cyr, who represents the Cape and Islands. "While much of the focus has been on radioactive contamination, we must also take heed of other pollutant contamination...the state of our natural environment impacts all of our lives."
Andrew Gottlieb, executive director of the nonprofit Association to Preserve Cape Cod, applauded the EPA's move, but said it may not be enough to stop Holtec from discharging wastewater into the Bay.
"I still think that we're very much at risk of Holtec thumbing its nose at EPA and just being willing to pay the fine," said Gottlieb, whose group is pursuing legal action — including an injunction — to prevent the dumping. "We're turning up the heat on the individuals involved with this to create the right incentives to get them to abide by the law." 
Gottlieb called Holtec's actions "reckless" and "stupid," and said that the dumping would cause "irreparable" harm to the region's economy.
"If you're deciding where you're going to buy seafood from or go fishing, and you have a choice between two places — one that's been exposed to radioactive waste and one that hasn't — you're going to pick the one that hasn't," he said.
In a statement, Holtec said the company "remains committed to being open and transparent" as they work with regulatory agencies. "We are aware of the recent letter from the EPA and will respond accordingly and look forward to continued face-to-face dialogue with the regulator."
This article was originally published on December 08, 2022.