Lawsuit over fatal Newton police shooting alleges city services endanger people with mental illness
Play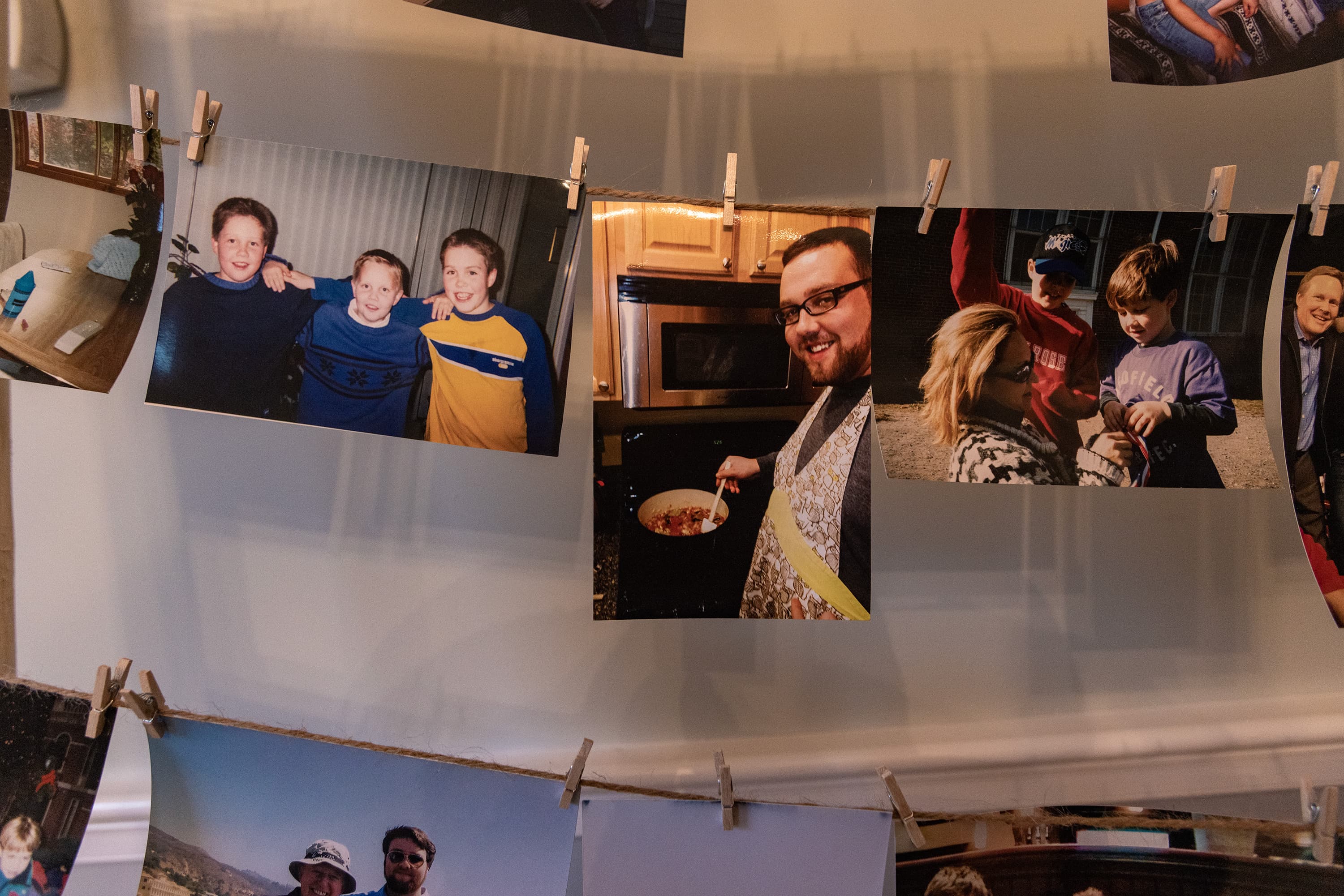 The family of a man fatally shot by Newton police two years ago has filed a civil lawsuit over his death.
Although an inquest cleared police officers of criminal responsibility, Michael Conlon's family said they hope the suit will lead to improvements in the way police respond to mental health emergencies.
In filing the lawsuit, Conlon's parents are speaking publicly about the shooting for the first time. They argue their son's death could have been avoided if police had followed best practices and waited for trained negotiators to arrive.
Michael's father, Robert Conlon, said he took his son back to his Newton apartment on Jan. 4, 2021. They had spent the holidays together at the family's Medfield home and Michael, who was 28, appeared to be doing well despite mental health challenges that included a diagnosis of schizophenia and bipolar disorder.
A short time later, authorities told his father that Michael had been shot and killed by Newton police.
"In the morning he helped us take down the tree and there was nothing unusual. Michael was in very good spirits," Conlon said. "And then, 24 hours later, he's dead. It's absolutely stunning."

Conlon said police were aware of his son's mental health struggles. Michael was fearful of police, expressed thoughts of suicide and sometimes had delusions that reality was a simulation. Michael was under a doctor's care at the time of his death and was working with a community group that provides housing to clients who are willing to attend programs and therapy.
According to an inquest into the shooting, a Newton business owner called police because Michael appeared"unhinged" and was carrying a kitchen knife.
When police responded, Michael ran into his apartment building.
Although a social worker was with police when they arrived, she stayed outside because of safety concerns.
State police also responded to the call, and several officers were crowded into a third floor hallway, talking with Michael and waiting for trained negotiators to arrive. The inquest, Conlon said, showed the scene was chaotic.
"There's tons of officers in that building," Conlon said. "The communication is horrible. Nobody knows who is in control."
There is no body camera footage from that day. But records from the inquest show that Michael was asking to talk to his father, and was threatening to harm himself. Eventually police convinced him to drop the knife.
"Michael was complying," his mother Betsy Conlon said tearfully. "He put the knife down. He was listening and it was working. From the beginning this should never have happened."

After Michael placed the knife on the ground, police tried to use what's known as a "less-than-lethal weapon." An officer aimed the weapon, a bean bag gun, at Michael, but it misfired. Michael picked up the knife again and went toward the officers.
In their lawsuit, Michael's parents question why Newton police used the weapon instead of continuing to communicate while waiting for police negotiators.
"Yes, Michael charged," Robert Conlon said. "If you ever seen a non-lethal weapon — what they use looks like a real gun. He's having a mental breakdown, and so when he sees somebody aim it at him, he thinks they're going to shoot him."
Officers fired at least seven times.
"They used him for target practice," Conlon said. "It was error after error. And it cost Michael his life, us unbearable pain, and that's why we're suing."
The Conlon's lawsuit alleges that their son's constitutional rights were violated and that police and the city of Newton violated the federal Americans with Disabilities Act, which requires accommodations for those considered disabled because of their mental illness.
The suit was filed Thursday, on the second anniversary of Conlon's death. It names five Newton police officers and the city of Newton, saying the city's emergency system endangers people with mental illness.
Newton police and the mayor's office issued a joint statement in response to the litigation. They called Michael's death a "tragic incident" that left behind a grieving family, distraught police officers and a "disquieted community." However, the statement also pointed out that the inquest judge found there was "no reasonable alternative" to the use of force by police.
A city task force issued recommendations in 2021, including a call for better police training on behavioral health issues, and "continuing the transition from a 'warrior mindset' to a 'guardian mindset' in operations and training."
According to a Washington Post database, police have fatally shot 54 people in Massachusetts since 2015, including Michael Conlon.
Law enforcement officials say there have been recent improvements in how police respond to mental health crises, especially after the police killing of George Floyd in Minneapolis in 2020.
Lawrence police chief Roy Vasque, president of the Massachusetts Major City Chiefs of Police Association, said about a quarter of police involved shootings are related to a mental health issue. Vasque said there has been increased training, and more departments now have mental health professionals on staff.
"Mental health is at the forefront," Vasque said. "Everybody understands in policing that this is an issue that we need to address before we have some incidents that, you know, that are not going to have great outcomes."

About one in three Massachusetts police departments now work with a mental health professional in some capacity to respond to behavioral health issues, according to Dr. Sarah Abbott, associate professor and director of the Center for Crisis Response and Behavioral Health at William James College. Abbott trains police and mental health clinicians to respond to behavioral health emergencies.
"I think in general, the state is well-positioned and is a leader in many areas of of de-escalation and crisis intervention,"Abbott said.
Several advocates and experts also expect new state mental health reforms to help prevent a crisis that results in calls to police.
Danna Mauch, president and CEO of the Massachusetts Association of Mental Health, cites an initiative known as "The Roadmap for Behavioral Health Care Reform," which includes a 24-hour state help line and the opening of more than two dozen behavioral health care centers that will accept patients regardless of insurance. She said with more need for mental health care, the initiative may help get people into treatment and prevent behavioral health emergencies.
"I do believe the state is making progress, and I do expect improvement," Mauch said. "Because we're not just rearranging the deck chairs here. We're actually investing substantially more resources in expanding the array of services available to deal with the crisis."
This segment aired on January 9, 2023.