7 books to take into hibernation this winter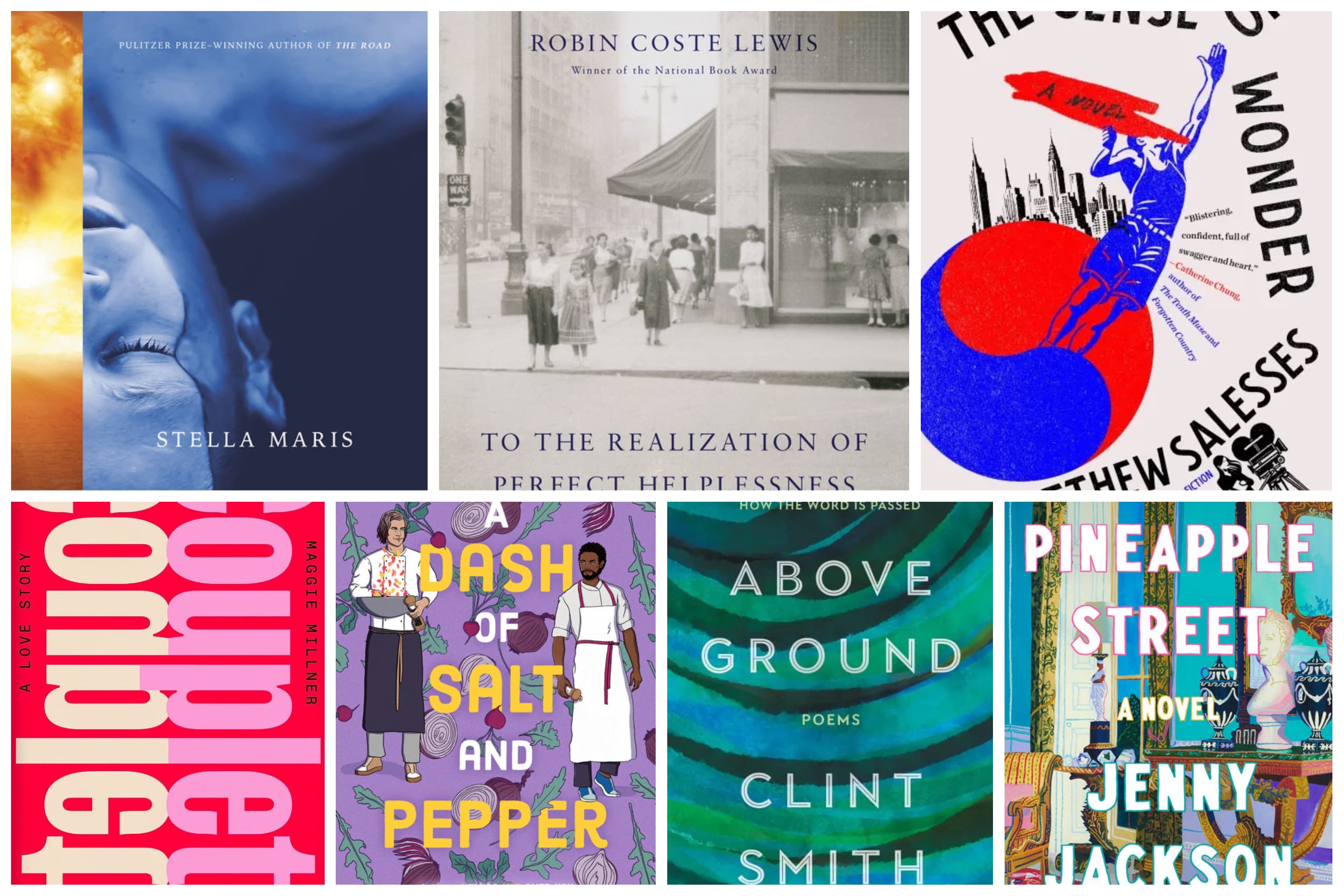 We are officially in hibernation season here in New England. Every year around this time starts with the hectic socializing of holiday parties and gift exchanges. But once all of those things are exhausted, there's a turn in the season when we all settle into our respective homes. To stop ourselves from going stir crazy (winter seems to last a full six months here), I conjured up a list of books that'll be sure to help us escape from the long winter months ahead.
A stunning blend of photographs, visual memorabilia and poetry, Harvard Divinity School grad and former Hampshire College faculty Robin Coste Lewis weaves together the story of the Great Migration. Inspired by a suitcase full of old photographs she found after her grandmother's death, Coste Lewis documents a more intimate look at this time in history when millions of Black Americans made the trek from the South to other regions of the country during the 20th century.
---
Pulitzer Prize-winning Providence author Cormac McCarthy is back with the follow-up to his fall release "The Passenger." Set in early 1970s Wisconsin, doctoral candidate Alicia admits herself to a hospital. With a plastic bag full of cash, a paranoid schizophrenia diagnosis and the haunting memory of her brother, she recalls hallucinations to her cohort that only she can see.
---
Set in the fictional New England town of Harper's Cove in Maine, this romantic comedy brings the heat to the kitchen. Xavier is back in his hometown after losing out on a fellowship. In need of a job, he starts working as a prep chef at a local, trendy restaurant run by owner-chef Logan. Different work styles can't stop these two from connecting sooner or later.
---
Jan. 17
Matthew Salesses whisks together three character plotlines that explore Asian American protagonists and their relationships with identity, career, media and microaggressions. The author, an Emerson grad, moves from NBA star Won Lee to the sportswriter covering Lee named Robert Sung, and the big studio producer dating Lee named Carrie Kang who is trying to bring K-drama to an unwelcoming industry.
---
Feb. 7
Yale lecturer Maggie Millner has already been making waves in the poetry world, but her debut collection is sure to make her an established name (and it's one of the releases I'm looking forward to most). This love story in verse is about a young ordinary woman in Brooklyn and explores themes of queerness, identity and desire.
---
March 7
Even in the deep, dark, cold winter, we need an escapist story to pick ourselves back up. Enter Pineapple Street, a witty novel about three women in New York who either grew up rich or married into the city's one percent. Jackson is a Williams College grad and set one of the protagonist's backstories in New England.
---
March 28
Coming off of his bestselling nonfiction book from 2021, Clint Smith is back with a gorgeous collection of poetry exploring fatherhood. The Harvard grad interrogates how parenthood shapes the lives of both the parents and the children, and he wrestles with the ways history, social and political events affect raising children. A constantly changing world can be hard to grasp as an individual, but one of our most prolific writers gives us language through his lyrical prose.