6 beach reads that provide a summer escape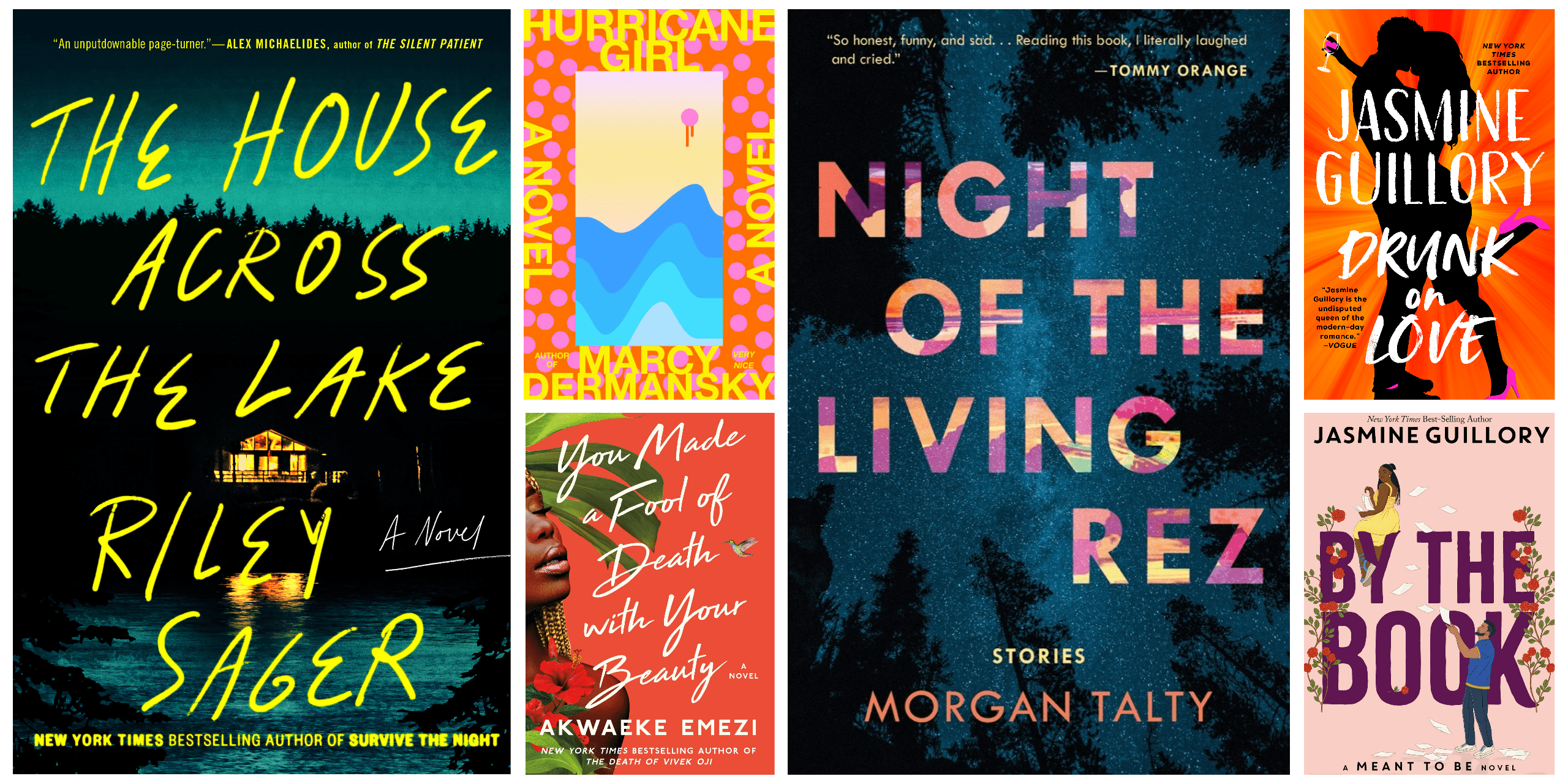 It's the most wonderful time of year for the literary crowd — beach read season is upon us. Summer is when we can let loose, slather on the sunscreen, and escape into tales woven together by talented writers. All of these stories are set on the East Coast and are some of the most exciting works of fiction releasing this year, in my mind.
Emezi is having the best year. After releasing a YA novel, "The Death of Vivek Oji," and a collection of poetry, they are back with a lush New York City romance centering artist Feyi Adekola. She is open to romance again after the love of her life died 5 years prior. Too bad she's in a relationship with a guy whose father is the apple of her eye. A seriously sexy and bright novel from one of this year's busiest authors. Plus, Amason Studios won an auction for screen rights for the book in development with actor Michael B. Jordan's production company.
---
New to the East Coast, Allison Brody takes shelter in a house on the beach that soon gets torn apart by a hurricane. Trying to find her next home, Allison comedically gets through the challenges of making herself anew. The protagonist is slightly unhinged, loose, and open to the journey of what life can be when you have nothing to lose (or gain). If you end up enjoying Dermansky's voice, snag her critically acclaimed novel "Very Nice" for another story with sharp characters, set in Connecticutt, Manhattan, and the MFA programs of the Midwest.
---
June 21
Being nosy can have its downfalls. Casey knows that all too well. Escaping the hustle of her own life as an actress, the recently widowed Casey retreats to a lake house in Vermont for some personal time. There, she peers into the house across the lake hosting a beautiful and powerful couple. A fun game of spy quickly turns into a suspensful mystery when half of the couple goes missing. In Sager's pyschological thriller, readers will be transported into a their very own "Gone Girl" scenario. (No Ben Affleck required.)
---
July 5
Anthologies are a great way to get your reading in without the full commitment to an entire novel. If you're looking to ease your way into your next book, look no further than this collection of a dozen stories by Morgan Talty. Talty, a citizen of the Penobscot Indian Nation who lives in Levant, Maine, sets all of these stories in an Indigenous community in his home state. Through these tales, the reader will learn about a variety of characters surviving, laughing, persevering and loving in this compassionate and insightful debut.
---
Sept. 20
Queen of romance (and a Wellesley College alum), Guillory has not stopped writing since her debut in 2018. By the time you read "By The Book" (out now), "Drunk On Love" will be ready for release. "By The Book "is a retelling of "Beauty and the Beast" set in the publishing world. Isabelle is an overworked employee at a publishing house looking to get the promotion (and raise) she deserves. She sets out on a trip to convince an author to finish his book, only to find out there's more to the story. And to him. "Drunk On Love" comes out later this summer and centers on Margot, a woman running her family's winery. After a one-night stand she hopes to never see again, she realizes he is actually a new employee at the winery. Hilarity and kissing ensue with beautiful Napa as the backdrop.