Meet the Heatons, the musical couple who play Irish, surf and children's music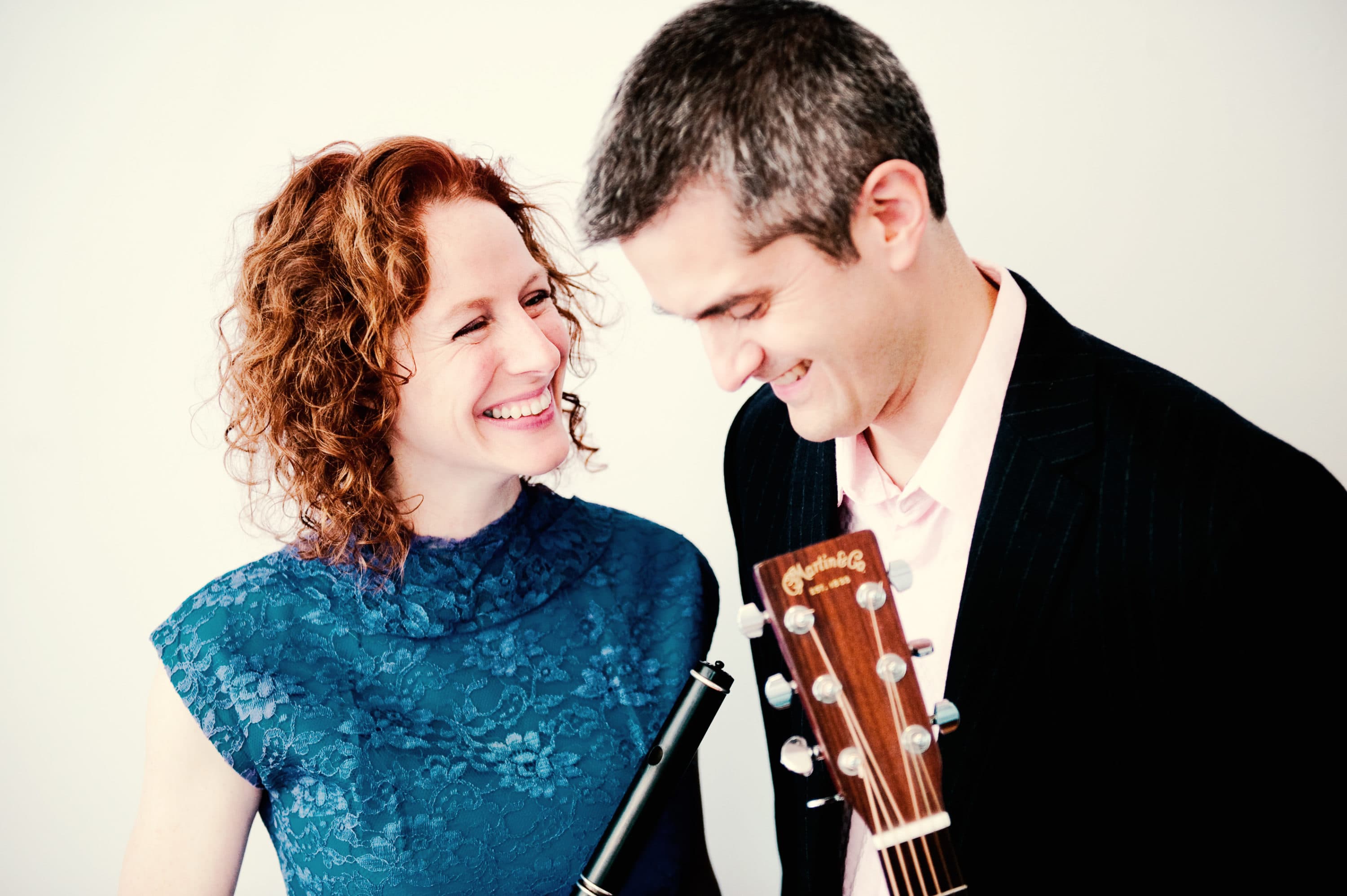 When husband and wife duo Matt and Shannon Heaton moved to Boston in 2001, they came to play and sing traditional Irish music. And they still do. But when they're not making masterful Irish music together, Shannon shares Irish tunes and stories through educational videos and a podcast, and Matt abandons his bouzouki and acoustic six-string for an electric guitar which he plays in the Electric Heaters, a surf band, as well as at his Toddlerbilly Takeovers, a series for children and their parents.
It's a varied and full musical life that's on full display this week: The Heatons are part of the first two nights of the 20th Boston Celtic Music Festival (BCMFest), and Shannon will play flute in the all-star festival finale on Saturday at the Sinclair. Meanwhile, Matt is holding a Toddlerbilly Takeover at The Burren on Monday, and the Electric Heaters continue showcase their new album of songs from movies that never were made at Shore Leave in the South End most Thursdays.

Shannon co-founded the BCMFest with fiddler Laura Cortese and served on its board for several years. BCMFest focuses on local talent rather than headliners imported from elsewhere. "Laura and I would talk about how Boston is this incredible mecca for musicians and dancers from the Irish, Cape Breton and Scottish traditions," recalls Shannon at the Heaton's kitchen table in Medford. "These different parts of the Celtic music world don't always overlap, although there is a lot of common language. A lot of us are going elsewhere to perform, so we thought what if we did something with all these traditions and bring it all in for one weekend?"
In its first year, the BCMFest presented 150 musicians, singers and dancers. The 2023 edition takes place in four different venues. The Heatons play as a duo on Thursday night at Club Passim, and are also two of the many musicians who will team up to play dance music with a live caller at the Boston Urban Ceilidh at the Crystal Ballroom at the Somerville Theater on Friday. Besides Shannon, Saturday's finale band includes fiddlers Katie McNally and Jenna Moynihan, accordionist Natasha Sheehy, guitarist Bethany Waickman, pianist Janine Randall and dancers Rebecca McGowan and Christine Morrison. Shannon says that band leader McNally "really thought of how to present the most musical and generational variety and intersection. The fact that everyone happens to be a woman is secondary to the conversation." 
The Heatons were originally drawn to Boston by the community that gathers at sessions, the friendly Celtic music jams held in pubs. When the pandemic hit, they took those sessions online. "Even though things are opening back up, some of our online things have really persisted," says Shannon. A "faculty brat," she first got hooked on Irish music as a child living in Nigeria thanks to a musician neighbor. The Heatons' online sessions reach musicians who live in places where finding other Irish players might not be easy. Shannon's Irish Music Stories podcast looks at the past and future of the tradition in an authoritative but accessible manner. And her YouTube channel continues the educational mission with videos for musicians on topics like "When You're Not In Tune (or your friend isn't)."
Matt's passion for surf music had its genesis when, as a teenage guitarist, he opened a copy of Guitar Player magazine and found a promotional flexidisc by the Raybeats, a New York instrumental combo. About a decade ago Matt decided to get serious about surf. Early versions of the Electric Heaters included Cortese and Celtic harpist Maeve Gilchrist playing electric bass. The current rhythm section is bassist Dave Piper and drummer Jared Seabrook (who also plays with his brother Brandon in the brilliantly named Seabrook Power Plant).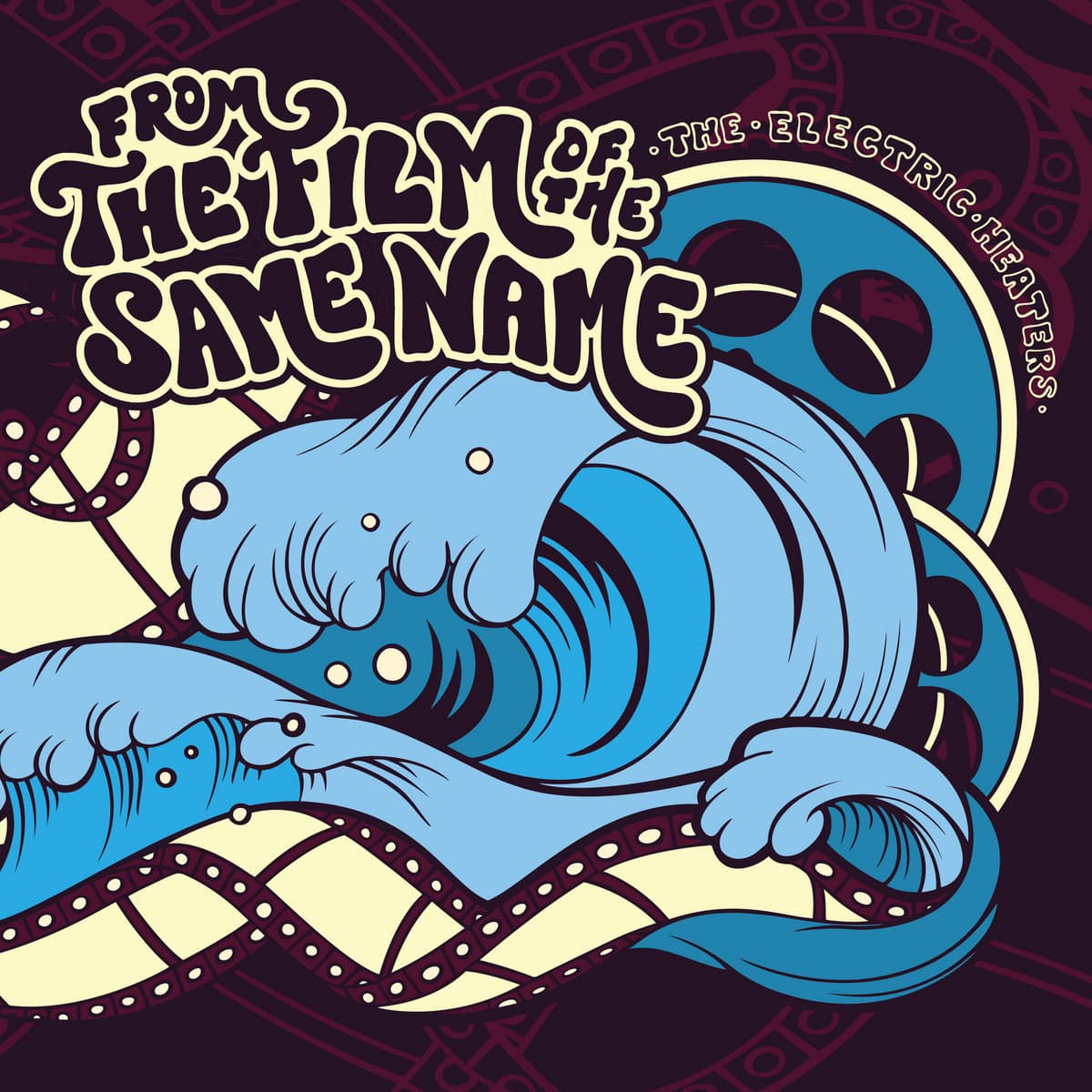 The Electric Heaters' reverb-drenched debut studio LP, "From the Film of the Same Name," has a fictional backstory: The songs allegedly were in b-movies like "9 1/2 Weeks of Detention" and "Kickboxing Kids," recorded by a group of anonymous session musicians for the TKJ Library and unearthed from a storage unit at Paniversal Studios. The album is a relentlessly fun, fast-paced affair that shows the Electric Heaters to be another of the excellent surf bands that have come out of Boston in the past 20 years.
When he's not playing surf at the tiki-themed Shore Leave, Matt plays his Toddlerbilly shows.  The concept was birthed when Matt was asked to do a kid's show. The day before a friend loaned him a Gretsch guitar, and Heaton realized that playing plugged-in music for kids "would be much more fun. It's surf, Western swing, rockabilly – mid-century guitar music, for kids. Our biggest hit is "Don't Drink the Water (Your Butt's Been In)."
Matt says he keeps his Irish and surf music separate. "It's easy to do because I'm playing different instruments, and the tone and the sound and chord voicing are so different." But Shannon points out one similarity: The Toddlerbilly shows at venues like the Burren allow for a family to be together in a bar, just like a good Irish session.