Comfort Kitchen wants to change the way diners think about immigrant food
Play
Visit Dorchester's Comfort Kitchen for dinner and you'll be given a menu that almost looks like a magazine, with photographs and explanations of the ingredients used for the food, the dishes' history and origin, and why certain culinary choices were made.
That's because owners Biplaw Rai and Kwasi Kwaa want visitors to the restaurant to think deeply about what they're eating, and where it came from.
"It's like, 'OK, how did this ingredient or how did this dish become so similar in this place as opposed to the other place?' And that intersection is based on trade, both human trade and spice trade — migration, whether forced or intentional," said Kwaa, Comfort Kitchen's head chef. "And one of the things that I always thought about was spice profiles and how similar they are."
The culture-merging dishes include potato curry cakes, trout seasoned with brown butter and Za'atar, and jerk-roasted duck.
"We're trying to celebrate the jerk, which was originally a preservation method," Kwaa said. "It's like, all right, let's have fun with jerk. You see jerk chicken all the time, so let's spice it up a little bit."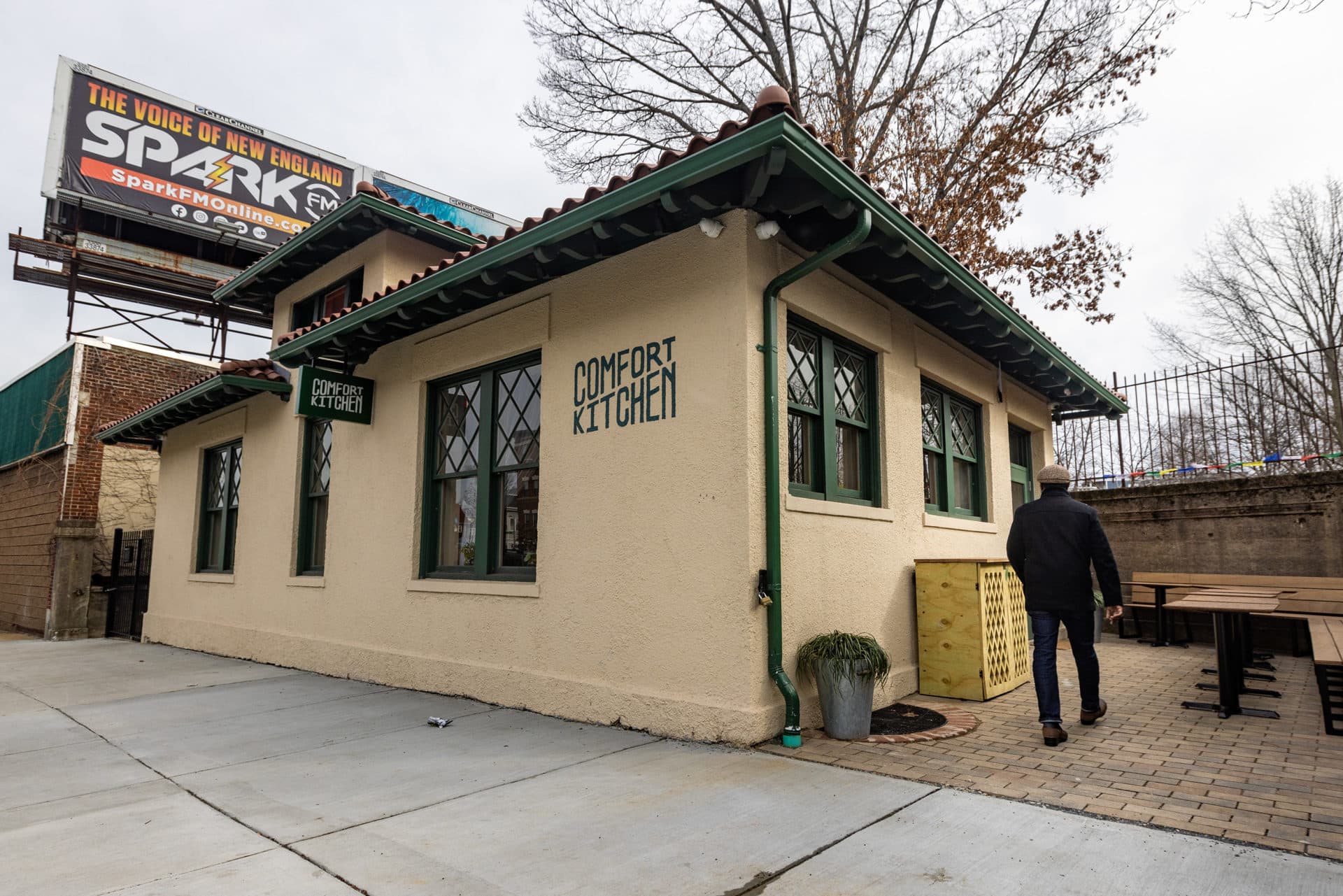 Rai, the restaurant's branding partner, said he hopes diners take away some knowledge as they come in to eat a meal.
"We're getting people from all walks of life. You'll have people that are not aware of, you know, cultural differences, but you'll have people who are really into it," Rai said. "And our intention ... is let's explain these dishes really well. So people have the clear picture of what it is."
Comfort Kitchen opened in Upham's Corner just weeks ago, but it's already gotten a lot of attention. It was named one of the city's best restaurants by Boston Magazine and received awards even prior to opening its brick and mortar, when it was functioning as a pop-up out of other kitchens during the pandemic.
Kwaa is from Ghana and Rai is from Nepal, and part of their intention is to bring awareness to immigrant food. Kwaa said it's his "personal mission to make Black and brown immigrant food respected."
"I think the more we're able to kind of highlight foods that are not, you know, French and Italian food, [which] is great, but there's a lot more out there," he said. "And the truth is, immigrant food from other immigrant cultures is just as good. So why are we not looked at at the same level?"
They also want to bring awareness to immigrant labor and its prevalence in restaurants.
"If you really want to know or want to change policies in the United States, you want to start in restaurant industry. That's the intersection for everything — health care, minimum wage, labor laws, food laws."
"When you have refugees and immigrants, the first job that people usually get attracted to — or easiest one to — is the restaurant industry because everyone cooks," Rai said. "So that skill gets transferred easily. You may not be able to speak English, but you are able to make a delicious meal and you get hired really easily."
The pair met years ago working in the kitchen of another restaurant. Today, they employ many of their friends who are also immigrants that they met over the years working in the industry.
"Because we have so many people involved that we care so deeply about, it also helps us be very accountable for what we do and how we how we operate the business," Rai said. "Because if we act like our past bosses, everybody in this building knows where to find us. So there's nowhere to hide."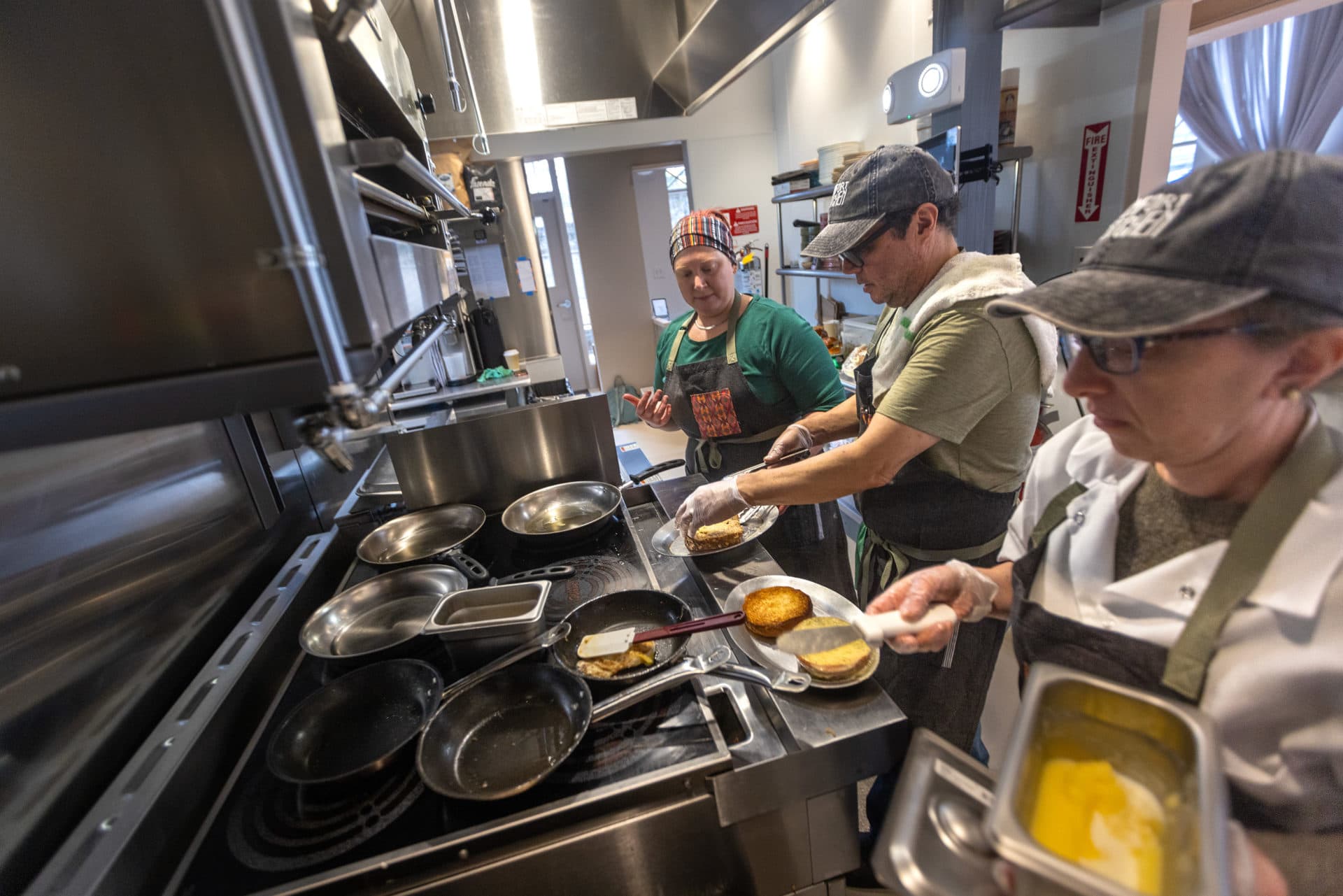 Though it's provided them with opportunities, Rai said restaurants are often plagued with issues, from the internal culture to how workers are paid.
"Our first introduction to the restaurant industry was a little traumatic, to say the least, because it's broken. It's the underbelly of the United States," Rai said. "If you really want to know or want to change policies in the United States, you want to start in restaurant industry. That's the intersection for everything — health care, minimum wage, labor laws, food laws."
Within his lifetime, Rai said he wants to see minimum wage start at $25 an hour. He'd also likely to see the practice of tipping, which he said is rooted in slavery, abolished. But for now, he and Kwaa are starting small.
"We may not be able to change the industry," he said, "but if we are able to change the way we work right here, in our restaurant, we'd be happy."
This segment aired on February 23, 2023.