13 fresh theater productions to see this spring
Spring is almost here, and with it comes new beginnings. But often, the road to metamorphosis can be complicated and lengthy. This theater season, a variety of narratives take viewers along the winding road to change. In contrast, others approach old tales anew with fresh language or insight, such as the Actors' Shakespeare Project's staging of Sean San José's new translation of "Coriolanus," which aspires to bring "Shakespeare's language into our era, rendering its thematic and dramatic power broadly accessible." There's brand new work at The Umbrella Arts Center and several plays featuring characters who are changed by illuminating expeditions covering vast physical distances, diving into a culture, or voyaging deep into the soul.
March 17-April 8
A love story unfolds through technology in playwright Hansol Jung's "Wild Goose Dreams." The story, directed by Seonjae Kim, follows Nanhee, a lonely North Korean living in Seoul, and Minsung, a gireogi appa or "goose father" — someone who lives and works in Korea to provide for their family abroad. The two meet online, and although Minsung has a wife and child in the U.S., their need for connection is undeniable. Jung, who also wrote "Wolf Play," which centers on the quest for familial connection, shared in an interview that she penned "Wild Goose Dreams" thinking it would be a happy love story. But love is complicated. This is the show's New England premiere.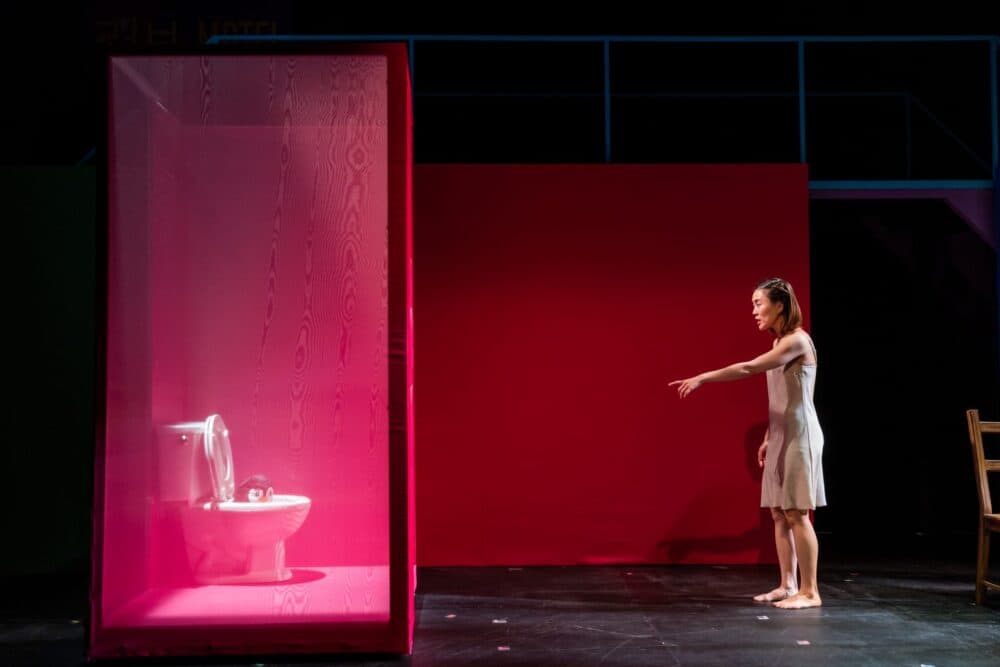 ---
March 21-April 2
Broadway stars, including Montego Glover (The Witch), Stephanie J. Block (The Baker's Wife), Sebastian Arcelus (The Baker) and Gavin Creel (Cinderella's Prince/ Wolf), have come to Boston for Emerson Colonial's staging of "Into the Woods." The Tony Award-winning narrative from Stephen Sondheim and James Lapine puts together some of the world's favorite storybook characters in this much-lauded musical. Audiences can expect to see characters from "Little Red Riding Hood," "Jack and the Beanstalk," "Rapunzel" and more. The musical debuted in 1986 and is still wildly successful, with Emerson Colonial Theatre adding a second week of showings by popular demand.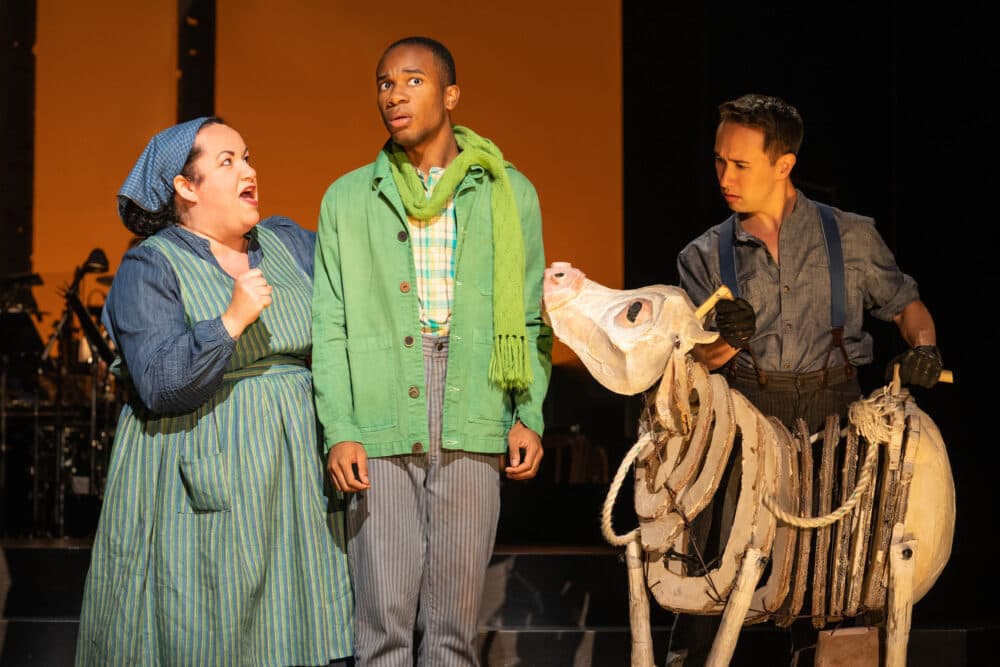 ---
'Clyde's'
The Huntington Theatre | Berkeley Repertory Theatre
March 24-April 23
In Pulitzer-prize winner Lynn Nottage's play "Clyde's," a sandwich shop owner aims to control their formerly incarcerated staff tightly. Despite the harsh conditions, a chef keen on creating the perfect sandwich brightens the team's days and allows them to dream and find purpose. When talking about the play, Nottage said in an interview, "It's really about people who are stuck for a variety of reasons, stuck because of circumstance, stuck because they're emotionally stunted, who are searching for a way to resurrect their spirits." Nottage's "Clyde's" was reportedly the most staged play last fall.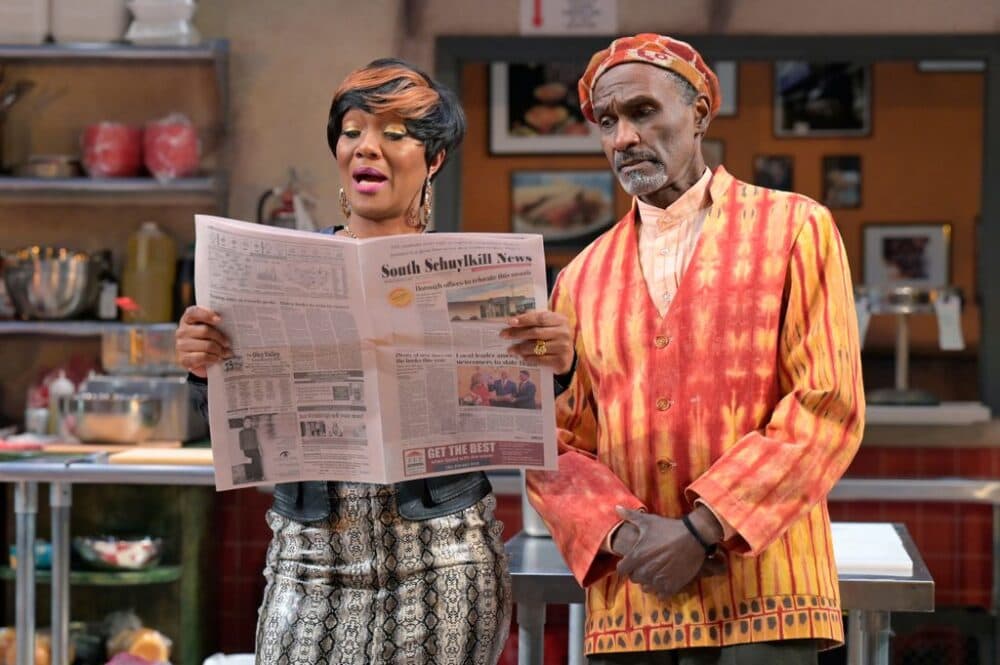 ---
'Coriolanus'
Actors' Shakespeare Project | Play on Shakespeare
March 29-April 23
Though William Shakespeare's "Coriolanus" might not be staged as often as his other classics, it doesn't mean the narrative or the lessons within are less urgent or impactful. Politics and war color this tale about Caius Martius Coriolanus, a general living in Rome during a time when famine ravishes the poor while the elite thrive. As a result of the city's conditions, the poor revolt against the wealthy patricians. To placate the plebeians, the aristocrats award them two representatives who sit in the Senate. Meanwhile, war wages on, and Caius shows so much courage and valor that he's urged to run for the highest elected office. Can a man who hates the less fortunate—and is subsequently despised by them—win the people's confidence? Audiences will find out in this new translation of the work by Sean San José with direction from A. Nora Long.
---
March 30-April 2
There are consequences for what's said and unsaid. In "Shadows Cast," the narrative explores just that. The show, by Raphaëlle Boitel, is a journey—combining elements of circus, theater, dance and cinema—that analyzes the secrets families keep and the shadows the things left unsaid cast upon them. Boitel, whose family joined the circus when she was young, performed in her production of "When Angels Fall" in Boston in 2019. When creating this new work, Boitel drew inspiration from David Lynch, Fritz Lang and Alfred Hitchcock.
---
April 18-30
The beloved "My Fair Lady" musical centers on Eliza Doolittle, a Cockney (East Londoner) woman who sells flowers. In the play, Doolittle becomes the subject of Professor Henry Higgins' interest. The professor wants to transform her into his notion of "a proper lady," but he gets more than he bargains for in this classic tale. The play is directed by Bartlett Sher, the Resident Director of New York's Lincoln Center Theater.
---
April 26-30
In the 1800s, hundreds of thousands of Native Americans were forced to travel on foot from their land in the southern United States to designated "Indian Territory" across the Mississippi River. The arduous and deadly trip was dubbed the "Trail of Tears." This historical event anchors Cherokee performance artist and activist DeLanna Studi's play, "And So We Walked." Studi's one-woman show grapples with history and identity. It follows the odyssey of a modern Cherokee woman who attempts to take the 900-mile trek with her dad along the "Trail of Tears." The artist's experiences, interviews and historical research inform the work.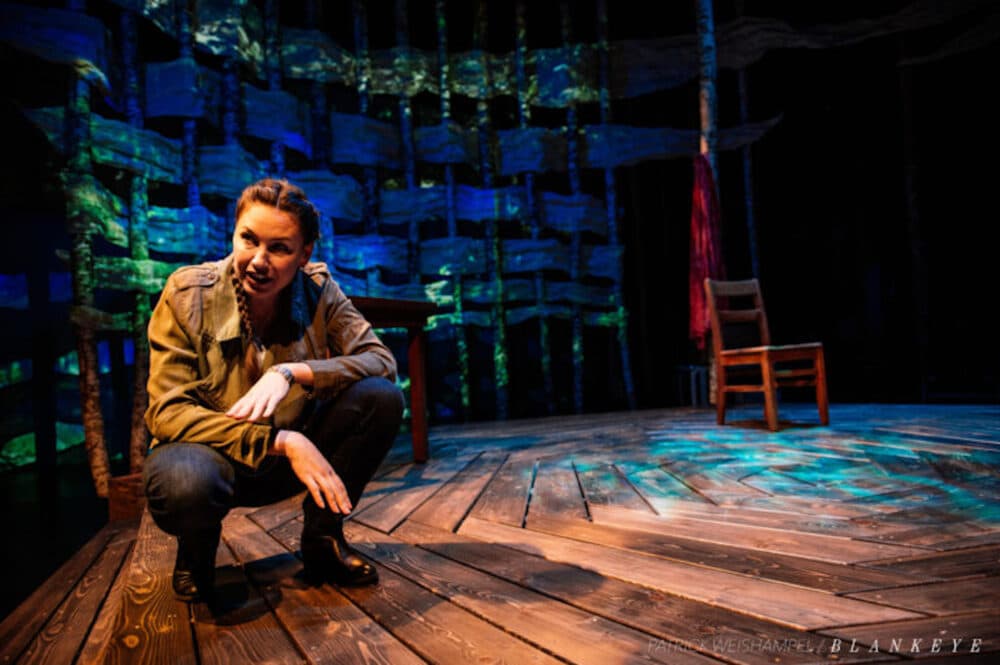 ---
'The Prom'
SpeakEasy Stage
May 5-June 3
When Emma tries to take her girlfriend, Alyssa, to the prom, her efforts garner her more attention than she anticipated. As soon as she starts to make headway at her school in Edgewater, Indiana, four Broadway stars show up to help Emma get her to wish. The presence of the celebrities shines a bright spotlight on Alyssa's plight in Bob Martin (lyrics) and Chad Beguelin's (book and lyrics) Broadway hit "The Prom." The 2019 Drama Desk Award-winner reminds audiences of the power of love.
---
'Evita'
American Repertory Theater
May 16-July 16
This spring, there's lots of music in the air. Andrew Lloyd Webber and Tim Rice's Tony Award-winning rock opera, "Evita," focuses on the life of Eva Perón and her quick rise to first lady of Argentina after marrying her husband, Juan. As first lady, Perón fought for women's rights and improving the lives of the poor before her untimely death at 33 in 1979. Prior to becoming one of Argentina's most iconic figures, Perón dreamed of becoming an actress. Although that never happened, the biographical play about her life premiered on Broadway in 1979. Sammi Cannold, who helmed the show at New York City Center in 2019, directs.
---
May 17-May 21
This show, written and performed by nora chipaumire, tells the legend of Nehanda, a revered ancestral spirit, or mhondoro, from Zimbabwe's Mashonaland (Shona) region. The celebrated mhondoro are relied upon to help people interpret the wishes and desires of Mwari, the Shona people's supreme being. Mhondoro only use women as mediums and are seen as the protectors of large areas and communities. The production "Nehanda" is a showcase of ancestral spirit, and it tells the story of the region's resistance to colonialism through music. The provocative, experimental opera features turntables, field recordings and Ngoma drums.
---
March 31-April 23
In "Middleton Heights," playwright Hortense Gerardo takes a closer look at the American Dream through the lens of the Asian American Pacific Islander experience. In this dark comedy set in Cleveland, Ohio, Meena and her Filipino family do their best to adjust to life in the Midwest. The production is the first full-length play commissioned by the Umbrella Arts Center. Michelle Aguillon, who has been at the head of several of the center's offerings, including this season's "Dracula," "Fences," "Joy Luck Club" and "To Kill a Mockingbird," will direct the play. This is the show's world premiere.
---
April 20-May 21
The AIDS crisis anchors this exploration of connection involving a group of characters whose lives collide and weave together in the mid-1980s. Set during the Reagan administration, the story moves from New York to Zion and back again. "Angels in America" is lauded as one of the most important works in American drama, exploring love, identity and morality. The Tony Kushner play, an epic tale that runs for over three hours, is a Pulitzer Prize and Tony Award-winner. The celebrated Eric Tucker directs.
---
June 13-July 16
The world of finance is full of icons, good and bad. There are money-hungry charlatans who swindle people out of their savings and homes, honest bootstrappers who attain the American dream as millionaires and others who fall somewhere in between. The Lehman brothers started out as small business owners in 1844 before getting into the cotton trade and, later on, finance. In "The Lehman Trilogy," a three-act play by novelist and playwright Stefano Massini, more than 150 years of the family's history, including their monetary rise and fall from grace, is revealed.