Rare salamanders hatch for the first time in almost a century in the Middlesex Fells
Since 2016, a group of conservationists have been releasing marbled salamanders in the Middlesex Fells every year in an effort to reintroduce them to their natural habitat. This winter, for the first time, they found signs of the project's success: salamander larvae in a local vernal pool, which means these tiny amphibians are reproducing.
"It was impossible to know whether what we were doing was actually having an effect. So this year, to actually find evidence that they have survived and are breeding is really incredible," said Emilie Wilder, the associate director of conservation engagement at Zoo New England.
The marbled salamander is listed as threatened in the state. It's native to Massachusetts forests, but many populations disappeared in the late 1800s as urbanization led to habitat loss. The marbled salamander was considered locally extinct in the Fells in the 1930s. 
Although the 2,575-acre Middlesex Fells was reforested, the remaining marbled salamander populations were far away without a natural corridor to return to the area. For the past seven years, conservationists have been bringing these three-to-five-inch amphibians from Western Massachusetts to the Fells.
Earlier this year, volunteers found marbled salamander larvae in the Fells. Then, last week, the Zoo New England team counted 18 of them in that pool. Vernal pools are ideal for their reproduction because the pools are only present during the winter and spring, which reduces the amount of predators to the amphibian larvae in the water.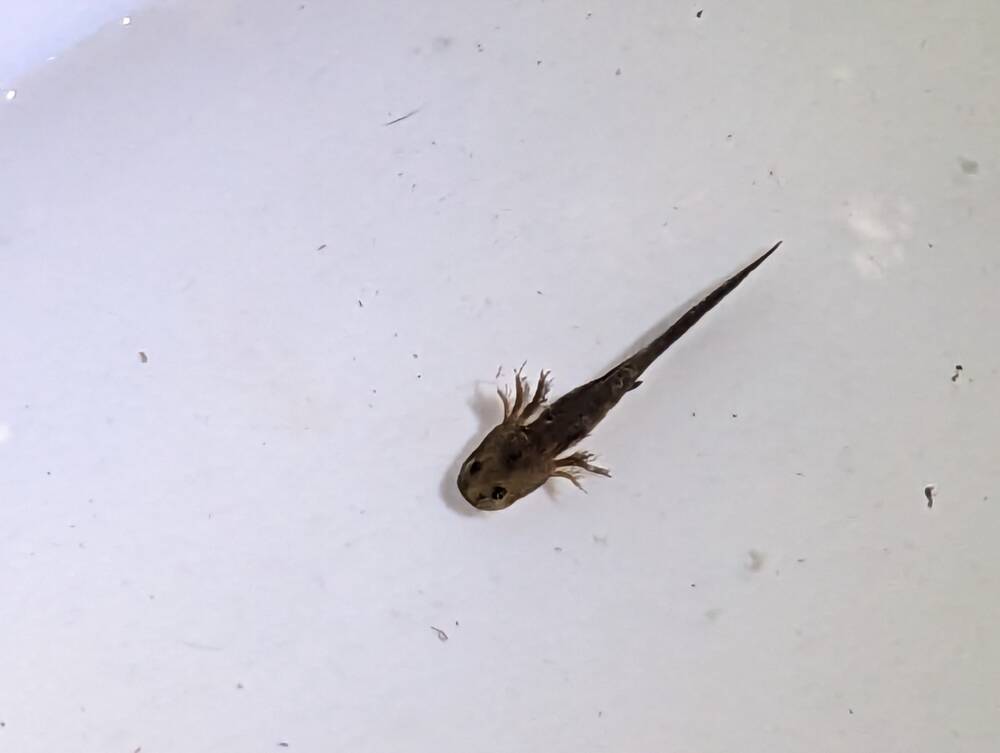 Wilder said amphibians are an example why its important to not only protect wetlands, but also the surrounding forests. The marbled salamander and other amphibians require both habitats to survive.
Because they are very sensitive to the environment, they are also "some of the best ecological indicators," said Matthew Kamm, conservation outreach coordinator for Zoo New England. He said amphibians like the marbled salamander breathe through their skin. So they absorb what's in the water in their larvae life cycle and in the air in their adult life, including pollution.
The project has released over 300 salamanders to date and will continue until the population is thriving.